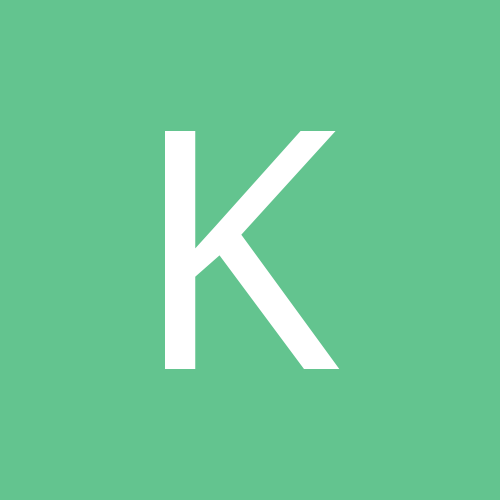 Content Count

400

Joined

Last visited
37 Followers
About K.Harker
Rank

evil enabler


Birthday

09/30/1987
Astrology
Chinese Zodiac Sign
Western Zodiac Sign
Welp, I think the perfect scent for this situation, hands down is Lionheart. It's a courage and drive builder while being warm and mother lion-y all at the same time. And I'm thinking from what I can smell, it's got lavender in it too. It's sweet, warm and comforting, while giving a feeling of protection confidence all in one go.

Wrath would be a good one to try. Strong dragons blood and cinnamon in it that my partner can smell from just about anywhere in the house. Tiki King has some oomph to it too.Ultraviolet is similar to vicks so it may be your savior.

First, my dear witch, I thank you from the bottom of my heart for taking the time to read this and getting to know me! I hope you have as much fun with this year's switch witch as I will! Where are a couple things I'd like to bring attention to, as to make it easier for you to find things! first off, I am male, so things like makeup aren't really something I'd enjoy, or would be less likely to fit into women's sized clothing! However,I am not one to scorn beauty, or am afraid to project something unmanly, so lighter colors, unisex things, little glitter here and there or cute things aren't going to bother me! Wishlists: My Etsy Favourites Amazon Wishlist Would you enjoy receiving cute but useful items like colorful kitchen utensils/gadgets, or bento supplies? (boxes, chopsticks, accessories, etc?) What about things like spice mixes (homemade, or Penzey's for example) Yes to all of this! Ghibli themed stuff is great, or with simple designs! Do you like cute, seasonal or fluffy PJ bottoms? Like they sell at Target, Old Navy (they have had cute Halloween ones!) If so, what size do you wear? Eh, I like flannel more. XL to 2XL What kind of chocolate do you like? Nuts, no nuts, white,dark, etc? All chocolate, just no pistachios please! I live near a Whole Foods, Trader Joe's, and Penzeys! What does your little heart desire from any or all of these places? Oh jeez, that's pandora's box there. I've been dying for goji berry, red currant or lychee flavored things! Are home made foods acceptable or does the idea of eating strange mailed food disturb you? Definitely! Have at it, just keep the sodium level pretty low if you can! I just gave you $20 and sent you into a "has everything" store ala Walmart and told you that you have to come out having spent it all, and none of it on anything you need. What would you buy? Be as specific as possible! fabric, a SD card and wintogreen mints! What kind of cuisines do you like? (I mentioned this in my ?aire but curious what my witch may like)And, what are your favorite restaurants? India, Italian, Japanese,Chinese, love it all! I'm from Canada - is there anything specifically a witchee might like that is only available here? what are your "fandoms" and would you like a t-shirt from TeeFury if an appropriate one came up? Firefly, Star Trek, Star Wars, Doctor Who. . Labyrinth, anything Jim Henson, Superhero (Marvel or DC) Do you have an eReader and if so which one? Nope! Do you like candles, or tart burners, or something? If so, what's your favorite scent to burn? Anything woodsy or apple based, the partner likes french vanilla! If you get me (or a fellow Aussie, if there are any playing this round) as a witch or witch's minion, would you like to try some Australian specialties, such as TimTams (delicious chocolately cookies), Caramello Koalas (koala shaped chocolates filled with gloopy caramel), Australian native spices or anything like that? Open to anything! If your witch is a knitter, crocheter or sewer, is there a particular type of garment you would love to receive (hat, scarf, wrap, cowl, socks, fingerless gloves, arm warmers etc)? Scarf, cowl or gloves would be awesome! Is there anyone else in your house (kids, pets, partner) that would really appreciate a small gift being included for them in the switchwitchy haul so they don't feel left out? Definitely my daughter, she's my 4 year old little fairy obsessed diva! Marzipan? open to it! Would you be interested in washable/reusable muslin "paper" towels (basically muslin squares hemmed around the edge)? Maybe in some sort of box to put on your kitchen or bathroom counter? No thanks! Do you drink alcohol and if so, would you be OK with your witch sending you homemade infused vodka? Also, does your state allow alcohol to be shipped through the mail (for example, PA doesn't). I would love it myself but I live in PA! D: Since it's been mentioned several times, and I've also offered to nacho witch some, would you you like to receive wild rice and or maple syrup? I promise to include recipe ideas with the wild rice. oh definitely I have 5 bushels of tomatoes sitting in the kitchen right now that are supposed to turn into red sauce tomorrow, so would anyone like a basic red sauce (spaghetti sauce) to make its way to them? Sure! Is there a GC scent that's been on your list for ages but keeps falling off the bottom of your order because of the LEs? Harlot's House, Need more Ultraviolet too, and Havana looked nice too Some of your favorite artists? Classic and modern? art noveau, pop art, romantic era. I'm pretty easy to please, and I love the art styles of Mucha and J.C. Leyendecker... Go nuts! If you could have an image or certain subject painted for you on any type of "canvas" (on a box, on paper, on a canvas, and so on) - could you point your witch to some of these images? Anything fairytale related,mythology, folklore, those are my biggest passions Nail Polishes? Not for me thanks, but my daughter loves her nails getting done, but it has to be some of that fast setting stuff. She's a little whirlwind! Stuff From Retro Dry Goods: Oh jeeze, wave all my childhood candies at me why don't you! Anything peppermint, the atomic fireballs, candy dots the wax bottles... As long as it's not straight up licorice I'll love it. Are there any crafts/skills you've wanted to learn but haven't gotten around to? And if so, would you be interested in supplies and tutorials? Sculpting is one thing, and sewing! I need to get back into sewing. Who here would be happy to get a lil' sumthin sumthin from Adagio Teas? Tea yes please! Do you Ravelry? And if so, what's your handle over there? Would you be interested in gift patterns from your queue? Nope, don't know how to knit! Who likes Pumpkin Spice Hershey Kisses? Never had them, are they good? Last year, my wonderful witch Alethia adopted a bat for me from batworld.org, a bat rescue and sanctuary. Bat's World Would you be interested in having a bat adopted in your name? Bats are awesome, especially coming from a state filled with bats. What does your kitchen look like? Colors/style? No style at all. Pppffft. Witchee, what are your favorite quotes? "Be miserable. Or motivate yourself. Whatever has to be done, it's always your choice." Wayne Dyer "By trying we can easily endure adversity. Another man's, I mean." Mark Twain "I became insane, with long intervals of horrible sanity." Edgar Allan Poe Put your iPod/MP3 player/what-have-you on random and list the first 10 songs it plays! 1. "Ghostly Theatre" Michiru Yamane 2. "Buccaneer Boardwalk" Jeremy Soules 3. "Skipping Syrtaki" Kenneth Young 4. "Message To Harry Manback" Tool 5. "Robots FTW" Aperture Science 6. "Kaguya's Theme II" Masami Ueda 7. "Prayer" Shadow of The Colossus 8. "Resurrection" Shadow of The Colossus 9. "Animal" Neon Trees 10. "Semiotic Love" Blaqk Audio What's one random thing you really like and one random thing you really dislike? Love stones, mineral specimen type stones! And I hate anything pink. Or Homestuck. the two are a tossup. Are there any herbs that you haven't been able to lay hands on that I could send you? There's an herbal shop I really like here in NYC called Flower Power that has quite a wide selection. Are we talking live plants or dried? If live, I'd love to have chocolate peppermint again and if dried, rosemary, anise, or St. John's Wort. If there are no "witchy" shops near you, is there anything I can pick up for you from Enchantments? Uh, well definitely could use things for good health and fortune... Hey Witchee! I want to send you a delivery. It could be cupcakes from a local bakery, it could be a singing hugging bear-a-gram, it could be a bouquet of flowers. But it will be something that you need to be there to receive. A ) Are you OK with "special deliveries"? *waggles eyebrows* B ) Is the address in your questionnaire the best place to reach you for said deliveries? C ) If the delivery requires a phone number (as say, some florists do) would you be OK with that information being tracked down by your Witch or asked of you anonymously? While awesome, I'm afraid I'm not home enough for this! What are some things you are OK with receiving gently used or homemade, and some things you absolutely do not want if they are gently used or homemade? Definitely okay with just about anything except for undergarments and socks. Do you have any Fall or Halloween traditions? putting out food offerings for the faeries and the animals in the woods Ninjas or Pirates? Ninja, definitely. Much more clean. I have an extra room spray and 2 extra bath oils (one Cephalopod, one Exhibit Hall Fatigue) from Dragon*Con - would anybody like a decant? Can't do baths, but I'd love the atmo spray. And now a new question: I live near a Mast General Store. It has lots of vintage-y toys, southern foods (jams, jellies, spices) and vintage candy. Is there anything I can get for you? Rock candy, spearmint leaf gummies... I'd love some playing cards and dice too! I'm about to be near a Lush store next week, is there anything you might like from there? Not really familiar with them, but I did get to try their blue ice soap, it was nice. Songs that you keep meaning to buy but never get round to it? stuff from Studio Killers, definitely. Movies that you love but forgot to put in your questionnaire? Any Ghibli movie so far, though I haven't seen the newest one out. I loved the LOTR series, and Hellboy. Any favorite Bath & Body Works scents/products? The mens collection from BBW is actually pretty much everything I love, Oak, Citron, Noir, Twilight Woods. Name one movie you keep meaning to buy, but just never get around to getting? Howl's Moving Castle Haus of Gloi is offering custom perfumes - would you like one? What would your ideal blend be? Bergamot, Leather, Mahogany, Clove ohyeah. Any Bath, Body or nutritional type items you would love to try from a Natural and Organic food store (similar to Whole Foods) that you don't buy because they are a bit too pricey? Bee pollen and St. John's wort so those of you who said you wouldn't mind receiving (sneakily packaged!) beer or wine: Tell me of your taste preferences. Dry/sweet? Red/white? Lager/ale/porter/stout? Fruit? Spice? Hops? Sour (brettanomyces, etc)? I love fruit, spice, sweet or dry myself, not much of a beer fan. Makes my belly hurt. Are you a Disney fan or does even thinking about Disney make your head hurt? If you're into Disney, would you like something from the Happiest Place on Earth? Hit me up with the Disney stuff. I've got a four year old and I'm a man child and we're not afraid to get down with the Disney. Witchee, will you be gone from your normal mailing address at any point during the round? For a week yes, sept 24th -oct1st dear witchee, would you, could you use an electric candle warmer? i'm talking something like this. Sure, feel free to send some candles along with it! Do you lust after some new socks/tights? Is it sad I just want regular white socks? Witchee, would you like it if I made you a "mix tape" of songs that I think you might like? And if so, would you prefer mp3 or CD format? MP3 or CD is fine with me! I love getting new music! Game OSTs are awesome too~ Haus of gloi - would you like one? What would your ideal blend be? Oho. Tempting. I have a couple ideas. Bergamot, Leather, Clove and Mahogany... Or Black Tea, Leaf Pile, Leather, and Woodsmoke... Hurhur. And here's a new question - are there any of MeiLin's books (e-book or print) you'd be interested in? Thanks, but no thanks! I've got other books I want, definitely. Are you a gamer (of any sort - video, casual, tabletop) and are there any games you want? Yes! I have a Wii, PS3 and play on my computer. I want to get a hold of Boarderlands2, Portal 1 and 2, Child of Eden, Tera, I want to get my hands on the old 2.0 Ravenloft books too! Would you be interested in BPTP CANDY? yeees? Starbucks/Coffee? Nope, no coffee for me please. CUSTOM-Made Pottery?? yea or nay? coffee mugs, rustic or more elegant? a set of bowls? soap dish? bird feeder? something alltogether different? Sure, I'm up for it, but no bird feeder as I have no yard to put it in! Do you have a forum buddy? Someone who knows you and/or your tastes well enough to answer questions on your behalf? Fright could answer for me, she's my gal pal here. A question, witchees: if you are into tarot, what is your favorite card? Welp, The Hierophant and The Fool seem to reeeeally like me. And another question: would you like your own set of handmade rune stones or worry stones? Sure! directions are great. Coffee, tea, hot chocolate, cider, or none of the above? Everything but coffee, definitely. Gum, hard candy, soft candy, or none of the above? yeees. Anything mint, cinnamon, or dark chocolate is amazing. Loose tea or tea bags? Do you need anything for your loose tea? (Filters, presses, etc.) My witch last year was sweet enough to send me a strainer, but I could definitely use a thermometer or a timer! If you have kids, what are they into? I have a daughter, who is a little fairy who loves butterflies, fireflies, drumming, golf baseball, Oliva the Pig, Tinkerbell and friends, and princess- superhero everything. How do you feel about wearable knitted lace? Shawls, wraps, and the like? No thank you Looking at the warehouse, I notice that our lovely Greenwoodtree is able to do chart readings and/or forecasts at a very reasonable rate. Is this something you would want? Sure!~ For those who like tea, what sorts of tea do you like? I'm good for just about anything, but lean away from overly floral ones as they get soapy. I live in Japan. Anything you would be interested in from there? mmmm Yes. yes yes and more yes. Ghibli, lyche things, ramune, bento boxes. So yes very much yes Candy Corn: yes, no? no thank you. WHAT MAKES YOU LAUGH YOUR ASS OFF!!! movies, comedians, black humor, your partner, a comic strip? what? Movies, puns, clever humor! You open a box from the post office to reveal the 3 things you want most right now. What are they? (caveats: size doesn't matter, but they have to be tangible/buyable). things too expensive to even think about putting on here! But I would love to get some awesome t shirts and maybe some good soap, I'm running low! Are there any existing Weenies that you have your eye on, but haven't gotten around to getting? Devil's Trumpet, Bloody Banister, Twisted Oak Tree, Dia De Los Muertos, Meditation in Autumn, Raven Moon. if you wear earrings, do you have pierced ears? Yes I do, I love wood, horn, bone, silver, stainless steel. Fake gauges are awesome too. Stuffed things: yea or nay? Yea! New Question: mix-in-a-jar? How to you feel about cookie or cake or soup mixes that come in jars and you just add, like, an egg or water or what have you? Sure, but I unfortunately lacking a kitchen! If you like tea, what kinds? Just about every tea, but florals tend to go too soapy for me to enjoy. They smell good, taste, not so much. Zombies; Yay or Nay? Grrr arg. In the meantime, let me know what you like to do on the Internet to kill time. Flash games? What are your daily websites/blog visits, or favorite YouTube videos? I rp, draw, flash games definitely, just found this bigfishgames.com thing. And what are your favourite characters from your fandoms? Ohjeez. I have a huge crush on Kurt(Nightcrawler) from X-Men as well as Gambit and Deadpool, but TV show wise, give me some Dothraki Drogo Toki from Metalocalypse, Bataou from Ghost in The Shell, Spice and Wolf... My Little Pony... Cute or meh? Meh,my daughter likes them though. Lip balm - tube or tin? tubes are more convenient? Would you like to receive a journal or sketchbook? How about other pretty paper goods like post-its, notepads, bookmarks, letter paper/envelopes? yeeees to all of this. Just try to keep it gender neutral. No pinks please. Are you interested in audiobooks? If so, any specific titles? Nope not really. Bar soaps with some scrubby bits, yes or no? Yes, yes. And more yes. Do you need any small electronic gadgets like flash drives and the like? Yes actually, I need a micro SD card for my phone, and new earbuds that will be comfortable for my ears! Would you like a pair of knitted socks? Sure~ Do you have any use for knitted dishcloths, facecloths, etc, especially if they were fandom related? nope not really. Do you subscribe to any sample boxes, and if so, which ones? Would you like to receive some samples? Nope I don't but I'm up for anything! do you have a problem with nudes??? If not, do you prefer male or female? Neutral about nudes, though I do have a 4 year old, so nothing really... overtly sexual please. Paintbox Soapworks: Interested in anything from her? are there any other e-tailers you're desperately wanting to try? if so, any specific items/scents/etc? Paintbox: Never really heard of them, but I'm open for trying stuff! Arcana: Mr. Lapin, Ganesha, filthy viking ThinkGeek: anything interesting to you on there? Oh definitely. Love the fairylight jar, Portal 2 PotatOS, LED Iron Man Shirt, technomancer hoodie (haha yeah right), the ultimate hoodie, Turret plush, Okami plush (obviously I am a nerd.) What's one thing you want, right now, that you're having difficulty finding? India Ink, firstly, then Geek, and then finding some good bento supplies being out in the middle of backwoods nowhere PA. Who here is going to be picking up JK Rowling's new book on Thursday? Can't say that I will be. What do you do to take care of yourself when you're having a rough day (sick, life not going your way, whatever)? Sleep mostly. So some nice music, or comfort food is good too. favorite and least favorite baked goods? Favourite: Mint anything, Least Favourite: pecan sandies. what size T-Shirt do you wear (standard AND babydoll)? No babydoll for me, but i am a size L to XL. I found a fantastic little shop while traveling that had unusual jellies and jams. Would you be interested in trying something like Georgia Moonshine Jelly or TOE Jam (each letter stands for some kind of fruit, I don't remember which ones) or something similar? How about homemade jam in general? Sure thing~ I'm pretty easy to please. Would you be interested in homemade herbal remedies and tinctures? Sure~ Owls? Owls are cool, but I'm most keen on ravens. Do any of Villainness' Soap Box exclusive scents interest you, especially any of the Smooches/Whippeds? Puddin' just put a shitton of old Lunacy shirts on the BPTP Etsy! Any ones interest you? T shirt goood. Especially Raven Moon Witchee, do you want anything from the Haunt update coming up on 10/3? I know it might be too early to say, but if you could look at the preview on the night of 10/2 and let me know if you want anything... Haunt? Not familliar with them. Gardening? Would love to, but sadly I have no place to garden. Is there anything you might want from the latest update (Lab or TP)? Haitian Vetiver Halloween in The Miskatonic University Library Wolf and Crab spider(but those labels... will haveto go >< ) Witch Dance Michael Casts out All The Fallen Angels Dante and Virgil on the Ice of Kocythos Buen Viage Lemurian Ghost Raven Moon Devil's Trumpet Twisted Oak Tree Bloody Banister Lurid Library Dia De Los Muertos Mango Infused Pumpkin Chai Latte What's a new company to you that you most want to try a product from or what would be a new product to you that you most want to try (make-up, perfume, or bath/body)? Lush stuff is new to me, and I need goo bar soap again! If you like necklaces, what are some symbols or images that you would love to have a necklace depict? (ex. spiders, skulls, hearts...?) Keep it simple! I don't need anything overly gaudy, and leather cord is awesome. Godiva? mm, surprise me! Shiro Cosmetics? NURP. No makeup for me or a diva 4 year old please. California: Hey! Sounds like fun! Go ahead and toss Cali things my way. IngenuiTEA? YES. Comics: Definitely, though lately I've been wanting Hellboy and Unwritten pretty badly. Fusion Sweets? Yes! I've bought them for myself and a friend before, and they're so good~ The ladies who run the shop are awesomely sweet too. They made custom mint and lime caramels for me that were to die for. Poe Day? Dark Del merch in general? Uhh, well, as much as I love Poe. I didn't really see anything that looked too appealing to me! Too much floral. Kombucha? The name is interesting to say, but no thanks. Are you dressing up for Halloween, Witchee? If so, is there anything you're looking for to complete your costume? I do need medical grade spirit gum. darn horns won't stay in place! Do you need any accessories for your smartphone (case, skin, etc)? Nope, my phone is a piece of crap I use to contact person b in order to get a job done, nothing special!

I second the Buggre Alle This Bible. It's a great base if you want to try branching out into layering. The pipe tobacco note is prominent, the leather is well worn and smells exactly like a frequently used old archive would, and it's simple enough to work with. Dorian for me was much too feminine and sweet to be 'Holmes' worthy. But if you're interested in a more masculine version, Theodosius, The Legerdemain is good for that. Earl Grey tea leaves, a white fougere, jasmine leaf, pearlescent white musk, and vanilla bean. Another I echo is the Hellfire. Old Scratch may be another to look into if you haven't already, and branching out, the newest Blood Moon(2011), while Poe based, is quite nice.

Ohgod I hope I'm doing this right... Hello fellow Switch Witch/Warlock! It's a pleasure to be stalked and loomed over by you! I'll try to be as detailed as I can, but I'm not overly picky, and happy to be thought of! <3 SO THANK YOU, AHEAD OF TIME FOR YOUR GENEROSITY!<3333 By the by... Just so it's clear, I am of the male gender, so that's something to keep in mind, unless you're getting something for me to share with my 3 year old daughter... Then the sparklier the better! (hell I still love sparkles... but I don't mention it openly...) So here's what questions I can find in the overwhelming Switch Witch thread, hope I'm getting a majority of them! My Etsy Wishlist Amazon Wishlist! From the 'Weenie Update....What are you most wanting to try? Oh good lord... Autumn Cider, Boo 2011, Devil's Night 2011, The Autumnal (even though the patchouli worries me), Nothing But Death, Pumpkin Latte, Pumpkin Princess, Sonnet D'Automne, Silver Apple of The Moon, Golden Apple of The Sun, Green Apple of Venus, Glittering Apple of The Stars.. Hell this is my first Halloween, Imma jump in both feet first! Who's into nail polish? What colors/brands? Hmn. Not really into nailpolish, but my little girl loves anything glittery and purple, just has to be fast dry or she gets frustrated! lol Is there a quote (or lyric or part of a poem) that really resonates with you or is your favorite? "Be miserable. Or motivate yourself. Whatever has to be done, it's always your choice." Wayne Dyer "By trying we can easily endure adversity. Another man's, I mean." Mark Twain "I became insane, with long intervals of horrible sanity." Edgar Allan Poe Dream candle? Scent, color, type (tealight, votive, pillar, jar, etc.), throw... Well jars are probably the easiest for me since they're self contained. But a mint or leather candle would absolutely be my dream. Do you like knitted goodies? If so, what would you like and what colors? Sure! I collect scarves, as ridiculous as it sounds, and any color but pink! Fingerless gloves are fantastic too~ Orange, black, green, blue, red... Would you be interested in homemade edibles that are NOT sweets? Any specifics? Sure thing! I'm always up to try new things as long as it doesn't have mushrooms, olives, or brussel sprouts in it, or excessive amounts of fat! What GC do you live in mortal terror of the lab discontinuing, but never get around to buying? The Harlot's House. Yes I know it's a floral.. but holy hell it's awesome. Yo, yarnies! Do you Ravelry? If so, who are you over thar? ...What's a Yarny? *blank stare* Do you have wishlists for non-BPAL e-tailers? And if so, could you provide a link or a list? Hm. Not really so much, but J-List is a good place to look for something for me, or Etsy. I'm a big fan of leather goods, figures, necklaces, cultural items... Heck I've been lusting over getting a shirwani.... Which do you use, a PC or a Mac? PC! Favorite animal? A toss up between Fox, Raven, Coyote, and Rabbit. What am I going to be for Halloween? That's still up for debate. Depends if I can get off of work for then. If I can. Definitely a satyr. Been wanting to build the legs for it too! Social media Er... not really ; I stick to my msn and AIM. If you could have a piece of oil painting jewelry (pendant, pair of earrings, or ring) with absolutely anything painted on it, what would it be? (If you prefer wall art instead, same question as above.) A fox or raven would be fantastic, and I'm more of a necklace person than anything! Also love forest-y or steampunk motifs. fairies are great too, but nothing Ann Brown. Yes, I am tired of her fairies. Give me the grubby, unearthly fairies instead of the carbon copy generic pretty fairies. How do you feel about nick-knacks? Totally up for them. They're fun and good for conversation pieces! What traditions (family, holiday, or otherwise) are important to you? Bathtime for the munchkin. And Trick or Treating with the immediate family. Always fun to watch the kids have fun, and then play card games over the candy later ;D Do you like going to the movies? Mm, sometimes. As long as I'm interested in the movie! What are your favorite restaurants? Hodamn. I am a huge fan of Greek and Chinese places. Not the super Americanized ones. Give me a small hole in the wall place, you get the real taste of regional cooking there. Do you play any video games? Definitely, I've got my Wii and I love my rpgs and fighters. Do you like any anime? Yep! Ghost In The Shell, Hetalia, Mushishi, Jigoko Shoujo, Hellsing, Vampire Hunter D, Anything Ghibli Studios... Do you have an E-reader/iPad/something similar that you need a cover/case for? Nope, unfortunately not. How would you like to receive some of your Witch's favorite recipes, tailored to your likes/dietary restrictions? And specific wants? Inserted into my mouth, preferably, but if it's icecream, that may even be delivered by IV, thank you. But really, just things with not a ton of fat or excessive salt, just to keep my body running at the somewhat typical level it usually does! Do you need any boxes to store your smellies in? What would you store in said hypothetical box--imps, bottles, supplies, all of the above? Hell yes boxes would be wonderful, even if they're unfinished with the bottle holders in there! I've been trying to get a hold of a new one as soon as possible. I'd ask for an imp box, but that would just make me want to collect them instead of sharing them >> Muppets: yea or nay? Most definitely. ANNNNIMMMAALLLLL! Or Swedish Chef, or even Fraggle Rock! Do you have an affinity for Calvin and Hobbes, Peanuts, The Far Side, and other comic strips? If so, which is your favorite? I'm a big fan of Get Fuzzy and Order of The Stick. Favourite Mythical Animal? Hm. That's a tough one. I'm generally all about mythical beasts, as long as it's not one of the arachnid types. Do you like hair things barrettes, headbands, flowers? I do like hair things, but flowers? Er... No thank you. I've been wanting to try other ways to keep the hair I have out of the way, but the more gender neutral you can get them, the better Oh... and include them with directions... >> Harry Potter - a fan? If so, what house are you? I was. A long time ago. Then I read the 5h book... and pushed it aside. No thanks. Is there a particular myth/folktale/legend/fairytale/godstory that you're drawn to? Hm... Again a tough one to call as mythology and folklore is my shtick... But I'd have to say I love the ideas behind the Ghede. Especially Le Baron Samedi. Do you like to burn incense? If so, what are your favorite kinds...sticks? cones? resins? What are your favorite scents? I do, but I don't know if I have any favourites, I like sandalwood, and cinnamon, but for the love of all that is holy, no patchouli! *pleads* When you are having a really rough day, what do you like to do/have to make it a little brighter? Generally a good long walk on a trail makes me feel good, or getting a friend to say hello, or playing with my daughter, even if it's teaparty. Though a good nap makes everything better too. Or music that is bouncy and upbeat. If you could see anything, what would it be? Can be a person, an event, a landmark or monument, an object, etc. And it doesn't have to be on this planet, or in this time period, or in this reality! Hmmm. I think that I would love to see a day in the life of a superhero. If you were to receive a gift card, what places would you like to get one from? Probably Amazon.com, or Walmart, Iunno if Etsy does them... Are you musical? Do you play an instrument, and if so, what? If not, what do you wish you could play or do? Yes actually I am musical. I sing, play the pan flute, ocarina, regular flute, sing, percussion... Just it's been a long time since I've done it publically. Does anyone garden? And if you do, what do you grow? If not, would a starter garden kit be something you'd be interested in? Augh I miss gardening. I've been in an apartment for so long that I'd probably love a starter garden kit to begin again. Do you decorate for Halloween? Is your decorating taste elegant, kitschy and fun, or scary? Eh, generally no, since I know if I tried, I'd be waaaay too ambitious and end up buried in decorations. Witchee, do you have any symbols or totems that have special meaning for you? Hmn. Definitely the coyote and calaveras (sugar skulls). Ravens are good too. What #1 actor, director, author and/or musician are you obsessed with? Actor: Michael Duncan Clarke. And Robert Downy Jr. (And Mickey Rourke sometimes >>) Author: Neil Gaiman, and Brian Jacques. May he rest in peace Musician: Hm! That's a tough one. But Gorillaz and Innerpartysystem are consistent favourites for me. If you have a pet, would he/she/they like to receive a treat or a toy as a gift? Does your pet have any dietary restrictions or other preferences w.r.t. said treat? I have a cat, and a ball python. The cat would spaz over catnip toys, and snakey... well he'd just love you for a new thing to hide in. Whether it's a large tube or a repurposed cardboard box! Are there any CDs/Albums you've been wanting but haven't bought yet? What format do you prefer? (i.e. mp3, actual cd, record, etc) I'd love the new Innerpartysystem album, and Plastic Beach from the Gorillaz, and I usually prefer mp3s since they can't get scratched up! Do you like coffee or tea? Would you be interested in trying some different types? Tea, oh hell yess. I love tea. Anything caffeinated preferably.Coffee however does not agree with me. Would you like to receive a mix-CD from your Witch? Sure thing! I'm open to learning new tastes in music! Do you work/study at a desk and enjoy interesting or cute office supplies? lol sure. I'm game! Just no pink things Do you enjoy any outdoor activities? Do you have a favorite form of "exercise"? I like hiking and walking mostly, I miss being able to be out and go swimming on a daily basis >: If your witch were going somewhere on a vacation during the round, would you want a little souvenir? Oh definitely, the more unique to the region, the better! How do you like your chocolate? For example with nuts, mint, peanut butter, caramel? Dark chocolate, usually. But anything with mint, peanuts or peanut butter are MINE I tell you. MINE. (no almonds, cashews or pistachios please!) I am fond of the thrift. Do you mind lightly used goods? Please be specific! Actually, thrifting is kinda fun. I don't mind it at all, as long as it's not socks or underwear But if you find a fantastic vintage vest or belt, don't hesitate to think of me. Steampunk is my thing! Would a gift or a postcard from Disneyland make you squee with delight or puke into your mail box? Hey, kid at heart here. Definitely. I love Nightmare Before Christmas, Finding Nemo, Wall.E, Lilo and Stitch... And my daughter is a HUGE fan of Tinkerbell and the princesses. Especially Cinderella, Ariel, Belle and Jasmine. What are your top three "I want to try them but I think I'll never get to try them" (or, "I've tried them and I want moar moar moar, but I don't think I'll ever get any") scents/bath oils/sprays? Heh, got a few of those. GEEK (MOAR. I want moar of this. Now. With my obsession with leather, this is my new Holy Grail of bpal) Snowblind (got to try it and nearly got eaten by the S/O ) Buck Moon (Haven't gotten to try it but it looks great) TALs, (Caliph's Beloved, Lord of The Forest, Prosperity... Hoping to try em.) More Geek.... What are your favorite types of Halloween candy? Hmn, I love fruit candies,Jelly Belly, lollipops, the Milky Way Midnight bars, and I love the old Willy Wonka candies. And Cinnamon Disks... Rootbeer barrels... Gummies.. Hell, I just love candy. Just no almonds please or overly chewy things like Laffy Taffy. Do you prefer soap or shower gel? Please give examples of your favorite scents or brands. Soap? Uh... I use Irish Spring, and a Spearmint soap that I had stumbled across at a farmer's market... So I don't really have brands, persay. But Mint= love. how much do you like jewelry? like, if you were to get a shit ton of it during the round, how excited would you be? lol Jewelery is cool, but I have HUGE wrists. So bracelets and all those doodads never fit. (most of the time. My ankles too!) But I do like necklaces, rings, and my ears are pierced. Ear cuffs are awesome too. The three year old girl loves jewelery too. Heck she goes gaga over the dollar store costume jewelery! What are your thoughts on comics? Gimmie. Gimmie moar!Sandman, Lucifer, The Unwritten, Fables, I'd love to get my hot little hands on Young Heroes in Love, which was debuted in 2009. and HELLBOY. Gimmie. Gimmie all of them. Beads! Do you use them? Would you want some? What sorts of beads do you like? My answer.... OOOOOOHhhh... Shiny. If you have kids, would you be interested in getting things for them? And if so, what are they interested and what sizes are they wearing now? Oh sure! I have a 3 year old girl who is as tall as a 5 year old, but skinny as a rail, so she wears 4-5T just because of how long her legs and torso is. So things with elastic or sizing bands in them are really helpful for the skinny mini. She loves princesses, purple, faeries, cars, golf, Olivia the Pig, anything sugary (though she inhales frosting like there's no tomorrow) anything sparkly, dressup, recently she's become rather obsessive with my BPAL, so anything sugary sweet foody is her bag! Would you like a hand dyed or hand painted scarf or wrap or other item? If so, what colors/designs/fabrics do you like? Again, I'm a collector of scarves, and big on steampunk and vintage/victorian/medieval things so warm neutral colors, green, black white... Have at it! I'm also huge on mythology and ravens so run with that idea too! This was a question before, but does anyone here like stones? Just pretty polished stones for use in whatever purposes? Sure! Semi precious stones that are polished are fantastic. I used to be a rock hound as a kid, and having a family friend as a geologist/mineralogist was great in forwarding that love into my adulthood. I still hoard the rocks I have, and was lucky enough to get an unpolished ruby! How do you feel about notebooks/journals/stationery? Anything you need or particularly like? yespplease. Leather bound journals, lineless journal,stationary with faeries on it, or foxes or ravens... Does confetti/glitter make you angry or fill you with glee? ...tubes of glitter may be accepted >> But loose may cause a riot. Do you guys have any sports that you follow obsessively? How about favorite teams and/or athletes? Pittsburgh Steelers. 'Nuff said. Paintbox Soapworks - anything you're interested in, in general or from the latest update? What is this you speak of? .___. SURPRISE ME. You have to place a Lab and Trading Post order. Right fuckin' now. No spending limits. What do you buy? ... you just opened Pandora's box right there. Dee, Dee, more Dee, Ultraviolet, Demons of The Old First Class, Pumpkin Princess, Sprinklecakes, all the apples, the hair gloss, WILF, Iago, Autumnal, Nothing but Death, Sonnet D'Automne, Sugar Spun Spectre... Do I really need to list it all?D: Does anyone like kimchi? I've never had it but would probably like to try. Would you be interested in a sample box(from somewhere like Birchbox or loosebutton)? Again, man say whut? Compressed tea? Hellyestea. I'd just need something for the loose leaf and such. Never used them before. And another question; anyone like anything in particular from Think Geek? Nn, a few things, but I haven't been there in so long... Generally if it's steampunk in origin, or a t shirt. Gimmie. Mini booze? Hm, I'm open to try new things! Also, what about mochi? Yesplease. Anykind! How do you feel about stuffed animals/plushies/general soft, cuddly things? If you like them, what kind of animals would you be interested in? If it's a fox, raven, rabbit, hedgehog, Disney Princess related, Ghibli Studio related... that is a big 10-4 good witchee. Yes. how interested would you be on somewhat personalized bottle cap labels? Definitely! How would you feel about kitchen towels and other similar household objects, if they are pretty or a souvenir? Ehh, no thanks. How did you dress up for your last party or compulsory-formal-dress occasion? I'm pretty good about dressing up for those types of things. For the last thing I went to that was 'formal' it was a wedding... And I wore a full suit. Black with white shirt underneath, a blue tie and a black fedora. Do you enjoy puzzles/riddles? (Cryptograms, Sudoku, Crossword, Jigsaw, etc) Wish I had time for them! But I miss doing jigsaw puzzles. Would you like to receive e-books? And if so, in what format? Sorry don't have a reader or a computer that can handle them. What do you really NOT want? Makeup and coffee. Please no. What constitutes ultimate luxury to you? (go crazy!) Uhhhh... I'd say getting to dress up and go to an art gala or opera. When you're miserably sick (*sniffle, cough!*) what are the things that comfort you the most? Sleep, and chicken soup with toooons of garlic. Or Sezchuan chicken. The hotter the better! Fabulous witches and witchees, perhaps you all could note of you've received MeiLin's goodies? Or if you want? Not sure what this is! Would you be interested in a sample box(from somewhere like Birchbox or loosebutton)? Again.. .Aroo? What be this? What are your views on fudge and brownies? (Also, if you live in a warm place, where the fudge might melt, that'd be helpful to know. Or, if you're diabetic and fudge is death, that'd be useful to know, too.) More for brownies, myself. But it gets pretty darn cold here so I think you're okay! Who here adores meringue? I make peppermint meringue cookies every year! do you like real sugar skulls? Things with sugar skull designs? Sure they're cute. How would you feel about receiving a Groupon deal for something in your local area? If there is anything you WOULDN'T like, mention that also. Uh, sure I guess! I'm not much of a dancer though... do you like chex puppy chow or muddie buddies (ingredients: semi-sweet chocolate chips, PB, vanilla extract, powdered sugar, chex cereal)? would you want to get some from your witch / nacho witch? Yes. Yesplease. Would you be interested in a handmade bookmark? Oh yeh, I need bookmarks. Do you blog? Would you like a header for your blog, a layout, etc? Nope sorry interested in anything from Lush? Not sure what it is, but as long as it's not makeup I'm willing to try lol How do you all feel about Whoopie Pies? Mmmmm. Are your ears pierced, Witchee? Do you have any other piercings? Would you like to receive any items of jewelry for these piercings? lobes are indeed pierced, but remember I'm male. I do like ear cuffs too. Since this is a Halloween round, what's your Creepy threshold? Are you a cartoon bats and smily pumpkins person or a skulls-and-bones the-dead-are-rising kind of person? Are your fairytales dark or Disney? I can stomach a lot of creepy, down to guts and blood. But for the love of god, no exposed bone in flesh. I was traumatized as a kid and even now I can't eat things off the bone. How would you feel about a totally original Gela-skin for your laptop/iPod/phone? Stickers? Decals? Got none of this, don't worry. Anyone love Buffy/Angel? Grrrrr Arrrrrg. Doctor Who? Yay or nay? (please don't make me cry by saying nay) yaaaay. Blinks. fuckin love Blinks. Also do you like or racier ecards from time to time and do you need to be warned if something may be not safe to open at work. Hah, I draw erotic art from time to time, so have at it. Just be sure to warn me. Do you like beef jerkey, I know some may be vegatarian, but where I live beef is a staple and beef jerkey abounds. If so do you it really thin, hard and crunchy or thicker and softer. (OK that borders on obscene)- My response. ... MEEEEAAAAAT! Do you like Star Wars? Original Trilogy? Prequels? Spin-offs? Favorite characters? Meh, not an uber fan but I like it. How do you feel about maple syrup? yum Are you more prone to order out or cook at home? Would you be interested in cookbooks, kitchen utensils, and the like? If so, anything specific? I love to cook, but I need new pots, pans, knives and the like. Cheap stuff only lasts so long! (cookbooks are awesome too!) Witchee, would you like a framed photograph and of what? Fishes. Or wilderness things. Just not something uber cheesy lol Do you like Star Trek? Original TV series, films, spinoff series, etc? Favorite characters? Meh. Not a huge fan honestly. Anyone going to see any good concerts this fall? Not that I'm aware of ): Does anyone like postcards? Is anyone willing to be a Nacho witch for postcards? Sure thing! Though I don't know anybody who would want one from here >> It's boring here. Are you looking for a certain kind of DVDs to spruce up your collection right now? GHIBLI! Everything Ghibli. I lost all my DVDs in a bad move from a terrible ex. I miss them so! ): SOCK PREFERENCES? Would you like/wear a pair of these? http://www.ravelry.c...rary/yoga-socks If so, what color? Is there anyone here who likes toe socks? You know, those socks with a place for each toe? lol socks are socks, man. Don't need to be all fancy. If you had an international witch, is there anything you would like from the UK? (Or Australia, Belgium, France any other country we have witches from. ANYTHING. I love new cultures and places! Has anyone else heard of or does anyone else love Glamourkin? Another, 'what is this?' moment. How do you feel about pumpkin scented things? Not perfume related, but soap, candles, etc.... Cool with me! Do you wear t-shirts? Are there particular things you like on them? Would you like one designed by your Witch? And, if you don't mind saying, what size t-shirt do you wear? Do you wear t-shirts? Are there particular things you like on them? Would you like one designed by your Witch? And, if you don't mind saying, what size t-shirt do you wear? Yes I live in t shirts. And I love animals, snappy sayings, naughty things... pretty much anything, and sure I'd love one designed by my witch. I wear a size L to XL in mens. Name your 3 favorite types/flavors of tea Green tea any mint flavored chai Name your 3 favorite scents for candles cinnamon cake apple Amigurumi, yes or no? Yes~ would you be interested in something like this? https://lostcrates.com/how-it-works Yeeeees pleeeeease! Darling Witchee, would you enjoy farmer's market pickled veggies (green beans, garlic, asparagus, etc) or fresh canned peaches or something of that nature? MMmmm again yes please! -How do you feel about Threadless tshirts? Suuure! How do you feel about getting art supplies in general? (copic markers, watercolor, brushes, paint, sketchbooks etc.) Yes, a thousandtimes yes. Would you be interested in getting fountain pen inks or art supplies via JetPens and or DickBlick? (I know I have a wishlist on JetPens and just love using fountain pens in my artwork) Yes! I always need new pens. Are there any Arcana Weenies that you MUST HAVE? lol surprise me. What are your three favorite art supplies? Hmm! I think my three favourites are inking pens, watercolours (tube mostly!) and masking fluid! Are there certain brands of art supplies that you prefer? I really prefer Sakura brand pens overall, but I have no preference on others. Just be careful on some paints as they contain lead! What are your thoughts about luxury shaving products? Hm, I've heard great things about a more traditional shave. So I'd be up for it. However I have no shaving cream brush or a container to put it in! I'm pretty easy to please though, so don't fret about excessive things! I'm happy just to be thought about!

Holy Double-Chocolate-Mint-Brownies Batman! I was about ready to gnaw my own wrist off when I put this on! Too bad it fades quickly! I'll definitely be getting a bottle of this next time.

Nero reminded me of Christmas with my EXTREMELY traditional side of the family. Roman Catholicism+ritual+family tradition+OCD cleanliness. It was nostalgia in a bottle, while bittersweet in the memories. I enjoyed the scent, however I'd want to put it in an oil heater or as an atmosphere spray.

three words will describe how this scent went on me: "Lemon Fruit Loop". Not an entirely bad smell, but it literally smelled like I broke into Kellog's cereal factory, and jumped into the lemon batter to roll around in awhile. Jarring. HMMM. Maybe if I try layering it with Tea, I might like it more.