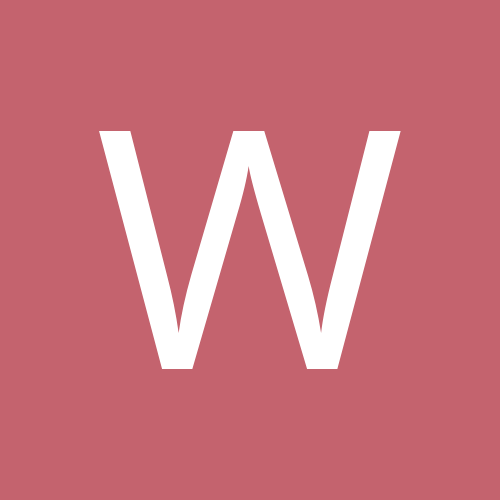 Content Count

1,516

Joined

Last visited
WidgetAlley replied to thekittenkat's topic in Lupercalia

Imp: Bitter, spicy neroli, caraway, and something like dry cedar wood. Wet: Sweetly bitter neroli, spicy caraway, bright bergamot. Really lovely, a little incense-y, a little citrussy, oddly sweet. Smells a lot like a very nice spiced black tea... reminiscent of The Lion on me. Dry: This ends up smelling like chocolate-incense-tea on me! Not sure where the chocolate is coming from, but it's lovely-- very similar to The Lion but a little foodier adn less dry. I will definitely enjoy this.

Imp: Yum! Sweet dried fruits, candied ginger and maybe a tiny bit of soft cinnamon. Oh man, I want to eat a big spoonful of whatever the equivalent of this would be! Maybe date bars? Wet: A lovely, wintertime smell of dried apples, plums, apricots, cinnamon, ginger and a little bit of pine-y floral. Smells like a Christmas wreath, a winter tea, or a candle store but in a good way. If I start humming carols I'll know what happened. Dry: Christmas candles, fruity and spicy and sweet. Maybe it's cliche, but I actually really like this smell! I will enjoy the heck out of it in December.

Imp: Sweet musk (unfortunately I think it's black musk, which doesn't work on me), rose soap, and ylang ylang incense. Sweet and feminine but not really my thing at this point. Wet: Sometimes roses have a component that makes them smell almost nutty or grainy, and the combination of that with the soapiness makes them resemble the kind of bar soap you can buy with little chunks of scrubby in it (don't ask me how I can smell the nubbins, I just can! ) That is almost exactly what I'm getting here. All rose soap and loofah chunks, all the time. Dry: When dry, the ylang ylang comes up over the rose to create a really pretty, sweet floral juiciness, and some dry spice and maybe... hmmm... Siberian musk instead of black musk? It's cuddly and a bit spicy. I did not expect this to be much more than soap, since rose is frequently overpowering on me, but this is actually very nice!

Imp: Dust, dry gravedirt, mushrooms, moss and a sweet white floral. Quite nice! I have mixed feelings about dirt blends but I like this one so far. Wet: Lots of sweet papery white floral backed by dirt and maybe something a little fruity. Predominantly floral rather than earthy at the moment, especially in the throw. The overall combination is like femme soap and gardening at the same time. I still get fungus a bit too. A very clean mushroom farmer! Dry: Sandalwood and flower soap and mushrooms. Not, um, exactly what I expected, but pretty.

WidgetAlley replied to jolarocknrolla's topic in Atmosphere

Warm wood, faint incense, and a very strong champaca/grape note that smells like commercial perfume to me. So sad! I was hoping this one would be woodier, spicier and more 'temple'-y.

Imp: Cinnamon, sandalwood, and either black musk or civet-- something sweet but dirty. It almost smells camphorous, or maybe there's some balsam fir in there too? It's not bad in the imp but if it's black musk it might turn to baby powder on my skin. Let's find out. Wet: Sandalwood, cassia and cedar along with something that isn't musk but is kinda powdery, maybe an amber? It's a dry, precious-resins-in-a-box sort of smell, much nicer than I was expecting. Dry: Well, make that black musk after all. After a while, the baby-powder-and-weird-lavender smell that black musk always is on me takes over, which is too bad, because this was lovely up until then!

Imp: Soap. Dish detergent? Wet: Serious soapy florals, in fact so soapy I'm not even sure what they are! And.... fruit. Cherry or almond, maybe? Dry: Soooap! Man, this one was consistent from start to finish.

WidgetAlley replied to slave1's topic in Wanderlust

Imp: Happy fresh citrus, white florals and light woods. So pretty! Wet: My love for grapefruit knows no bounds. I also get white tea, juicy orchid of the same type as Shadow Witch, lemon peel, and a little bit of wood. I also get, unfortunately, a hint of that $@@~!! leather note that never works correctly on me, but it's mostly covered by all the awesome. Dry: This fades into a pretty but indistinct citrus. Too bad!

Imp: Sweet almonds, soft florals, and something clean and green. Pretty! Wet: Almonds, roses and geranium soap, green and prickly. I think a lot of the "traditional" love oils smell like floral soap, maybe because historically people have bathed less often! This one actually reminds me a bit of Black Phoenix, what with the almond/rose thing happening, but it's a lot lighter on the musk. Dry: Lovely herbal soap. Well, it was nice while it lasted.

Sea air, driftwood, waterlogged kelp, and the memory of plundered spices sprayed over worn leathers, rough musk, and the salty wooden floorboards of the Revenge. Imp: Salt, aquatic, seaweed, and wood. Wet: Incense, musk, salt water, and the weird rubbery vanilla smell that leather notes always turn into on me. Dry: Sweet salt water and musk. This is actually less offensive than some other leather blends but still doesn't work on me.

Imp: Hot ginger, soap, sand and chemical ash. That is one weird smell. Wet: Plastic, ginger tea, and hand soap. I get something else very sharp as well but it's unidentifiable. It's... actually not as unpleasant as that sounds, surprisingly. Dry: Hot ginger tea and dry soap powder. This is nice, but I have other ginger scents that I prefer.

Imp: Sweet wet resins and a hint of aquatic. Wet: Dry flowers, frankincense, resins. On me, of course, expensive, resin-y soap! The myrrh goes a little salty, as it often does, so it becomes expensive resin-y soap by the seaside. Dry: This just fades away on me. Too bad, because it was clean and fresh for a while there. Oh well!

Imp: Clean unburned resins, soft white musk, and something like a hint of sweet gentle citrus. Pretty and pure. Wet: Soft sandalwood, a hint of the rooty valerian, clean musk and church resins, but not smoky at all. Warm and comfortable and close to the skin. Dry: Musk, soft and warm, and resins. This reminds me of a cashmere sweater, soft and luxurious but not in-your-face.

Imp: Siberian musk! Smells a lot like Demons of the Old Class. Wet: Siberian and Tibetan musk, presumably, lovely and deep and fuzzy and not overly sweet like red musk is sometimes on me. Under that, tea and wood and gorgeous clean florals. A surprisingly nice combination between the soft animal musk and the incense/white florals. Like a seriously awesome dryer sheet, kind of? Dry: Lovely fuzzy musk with a lightening hint of clean florals and soft purple incense. This is just lovely!

Imp: Wood. A dry wooden box that's been used to store spices, and a light grassy vetiver. It's dry and grounding and exotic and smells just faintly of lemongrass as well to me. Very pleasant! Wet: Black pepper and sandalwood and tumeric, but surprisingly not at all veering towards Indian food. Just that same dry wood/spice smell. This actually reminds me a bit of Clemence, but minus the paper and flowers. Dry: Incense stored in a lovely wooden box in the hot dry summertime. This is surprisingly lovely, but I have lots of very similar scents.