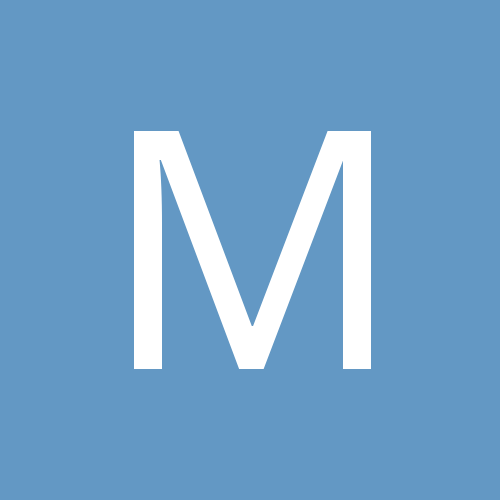 Content Count

679

Joined

Last visited
About Mousesong
Rank

sexy swapper


Birthday

01/17/1986
BPAL
BPAL of the Day
Favorite Scents

Blends: Bow and Crown of Conquest, Blood Pearl, Morocco, Dee, Jingo-Kogo (sigh), Ouija, Sunbird, Dragon's Blood Notes: Carnation, clove, smoke, spices that are not cinnamon, dragon's blood, mint/spearmint, cedar, oak, leather, rosewood, teak, citrus, tea rose, vetiver (yes, vetiver), orris
Contact Methods
ICQ
Website URL

http://mousesong.etsy.com
Astrology
Chinese Zodiac Sign
Western Zodiac Sign
Seconding both Coiled Serpent and Rumpelstilzchen. Rumpel is less straight-up patchouli but it's definitely smoky and dark, if that's what she's after.

The boyfriend said, "You smell like Earthbound." Presumably he meant "sans the hermit crab stink and the odor of closet-yuppie trustafarians with terrible customer service skills." I like it. The musk keeps it just enough in usual-perfume territory to make it work appropriate, and the dragon's blood keeps it unique. My boyfriend's wrong, though. It doesn't smell like Earthbound. Smells like Renfaire.

Lustrous, sanguine, soft and lavish: soft orris, blood musk, and coconut. Dragon's Blood to the fore! I've tried a couple of DB scents and now I want to try the entire Ars Draconis. Orris tends to go violet for me as well, I am learning, and violet reads as fruit to my nose, so this is an extremely soft fruit blend, tempered with the musk. It's almost a bit old ladyish, but in a good way, not in a hold-your-nose way. It's not spectacular, but it doesn't need to be. BPAL's coconut does weird things on me sometimes, and sure enough it's pretty much invisible here, cropping up every now and again and smelling distinctly earthy beneath all the violet-and-fruit. Really beautiful. Still wavering on whether it's a keeper for me, but I'll use the imp up at least.

I find it slightly mortifying that I don't like most of what's been proposed here other than Alice and Morocco. What is up with my skin?!

Searched the thread and no dice D: Anyone know if there's a good GC equivalent to Harvest Moon 08? I've become infatuated with it. I know it's not that expensive but if I can get my hands on GC imps that'll tide me over until... oh, January or so, which will be the next time I can afford a bottle.

Ha! I came in here to rec Hellfire, but I see you've already got that down. Actual comment from bystander after accidental overapplication of Hellfire: "Has... has someone been smoking really expensive cigars in the breakroom?"

This is the sort of thing that appeals to me strongly I may have accidentally repeated some themes but I think I didn't. I made *rules* for myself. Impable GCs only, common knowledge only (nothing that your average well-educated person, as BPAL fans/potential fans tend to be, would typically have to wiki to get the reference, unless it's self explanatory to the theme like Antikythera Mechanism which fits even if you don't get the reference), six items each. BESTIARY - Jabberwocky - Loup Garou - The Unicorn - Black Phoenix - Dragon's Blood (for lack of a just-plain-dragon) - Chimera I think this could be nicely given with any book about mythological creatures, or you could package it up with one of those Care of Magical Creatures notebooks you see all over Etsy. CABINET OF CURIOSITIES (I know, I know... CD has one already. GC!) - Wolf's Heart - Black Opal - Dragon's Claw - The Antikythera Mechanism - The Robotic Scarab - Mandrake To be given, naturally, with real curiosities: feathers, turtle shells, strange stones, old mechanical oddities, or perhaps a taxidermied creature in a bell jar. LOOKS CAN BE DECEIVING - Poisoned Apple - Dana O'Shee - Mata Hari - Intrigue - Siren - Snake Oil ... With a hollowed-out book and a poison ring. Naturally. If you ditch the "common knowledge" rule, Kumiho is a shoe-in for this list as well. I'd replace Intrigue with it, or possibly Snake Oil.

Grr. There's a line in an Iron & Wine song that goes, "There is a house by the sea/the scent of roses and raspberry leaves/and there is smoke in my nose" and if that's not begging for me to try and synaethetically experience it via BPAL I don't know which end is up. Anyway, I've got smoke and roses covered abundantly (and even the sea, if I really want to brave it), but to my shame I have no idea what raspberry leaves smell like. Anyone? This is going to end poorly. Just thinking of sitting there in a cloud of Hellfire, Othello, and The Seam Foams Blood is kinda making my stomach turn

Mousesong replied to VelvetSky's topic in BPAL FAQs

THIS IS GENIUS. I am gonna try this.

Just throwing in another vote for SGA if you can track it down. It turned into Jolly Ranchers on me but it started out as (and stayed, on other people) a frigid just-bitten apple for me. Also I appear to be in the minority on this one but Ouija is almost painfully, nose-itchingly cold on me.

Bumpity bump. It may be just me but every time I put on House of Night it is deeply, richly, darkly purple.

My brother who is awesome* picked me up a bottle of this at Whole Foods. Some time after my nose shut down when I was trying scents there earlier this year I was torn between Morocco and Crocodile and ended up with the former, and Crocodile has been HAUNTING ME ever since. I was slightly worried that what I got from Crocodile wouldn't be what I remembered (which was "chocolate trees**"), and sure enough, there's more mint and less sweetness than I recall. This is not a problem, though--it's every bit as rich and fantasy-world as I remembered. This scent is heavy on the chocolate and woody notes for me, and light-handed on the mint and pistachio. As other reviewers have mentioned, it's so well-blended it gets hard to pick out individual notes and you're left with the same general impression of "chocolate trees," at least on my skin. Weirdly, Crocodile is almost a bit raunchy, in a way. It's incredibly earthy and brown and rich and on me it treads a delicate line between earthy and unwashed. It treads it successfully, though; I've gotten a couple of positive comments and I definitely can't stop snorfing where it's rubbed off on my scarf. Overall if you're like me and woods adore your skin chemistry, you'd do well to try Crocodile. I've found that if you want to kick the sweetness up and get more Andes Mint and less tree, layering it with Morocco is... really, really good. REALLY, really good. Try it. Overall: Main notes hitting my nose are woodsy, mossy smells tempered with a little bittersweet cocoa. Underlying (put your nose on your wrist) notes are almost entirely mint. Staying power is proving to be below-average on me, as is throw, but my skin is incredibly dry right now. "Clothes cling" factor (my favourite aspect of BPAL, I'm learning) is very high. * He said he was embarrassed because he took the tester up to the counter. Haha, poor guy. ** Mental picture too... awesome... to stand...

The ginger definitely goes lemon for me as well, which is a bit of a shame. It's a lovely blend, though--the only milk blend I've tried that hasn't gone sour on me. Honey and I nearly always play well together, so this is not surprising. It's a very clean, light scent--unconventional enough to be interesting, but conventional enough you could wear it to, say, a job interview. The word I keep wanting to use is "pretty." As this dries down, on my skin at least, it becomes very difficult to pick out individual notes. It's just a creamy-yellow, pale sort of scent that sticks close to the skin--throw is minimal and very light. I can't wait to try this as a room scent, or to dab some on my pillows.

I agree with the initial Twilight suggestion. Just wanted to toss that in

Mousesong replied to naeelah's topic in Lupercalia

Overall impressions: Dish soap, but not in the bad way you normally associate with that term. Wet: CITRUSwhoosh, a warm, vibrant citrus, not the cool kind I was expecting--I expect that that is the benzoin and tonka doing their work. Drying down: The tonka has blossomed beautifully. This became complex very rapidly. I probably wouldn't have pegged this as tonka, with my immature nose, without having seen it listed already, but that is unmistakably what it is. There's a sort of warm vanilla-y smell that isn't tonka which I am going to assume is the benzoin. Dry: The waft on this is mostly warm, vibrant tangerine. Closer to the skin it's all tonka, with a slightly acidic edge from the citrus, and a smoky twist. The smoke occasionally comes out in the throw--tangerines and smoke! It's gorgeous. The scent clinging close to my skin is almost, surprisingly, feral--not a word I normally associate with blends that don't have a ton of musk, but oppoponax is always slightly dangerous-smelling on me, and tonka can be, depending on what it's sitting around with. Citrus tends to vanish into my skin after just a few minutes, but I've been really impressed with the wearlength on Sumo, and a bit, er, overimpressed with the throw--maybe I'm just amping something like crazy, but I feel like I am sitting in a cloud of Sumo after just one swipe of the imp wand. After a while the smoke and tonka mellow and this becomes pretty dish-soapy, but not in an offputting way. It's quite clean and lovely and if I had more than a half an imp I'd be scenting my furniture with it--it would make a nice room smell. I don't play well with jasmine, so that note is always a gamble, and luckily I don't get it at all out of this. I do, however, amp smoky smells, so YMMV. Clean, but mature! More complex than you'd expect from the wet stages. Happy smell, but not ecstatic--just smiling a little.