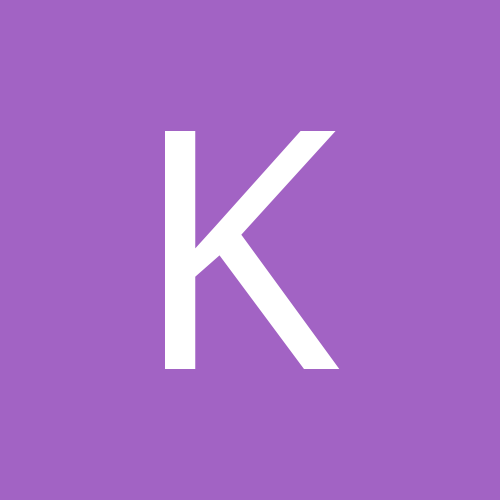 Content Count

234

Joined

Last visited
About kikithepirate
Rank

a little too imp-ulsive


Birthday

01/15/1984
Contact Methods
Livejournal handle
ICQ
Website URL

http://www.etsy.com/shop.php?user_id=5872578
BPAL
BPAL of the Day
Favorite Scents

Alice, Black Lace, Pancake Breakfast, L'Estate, Inez, The Hamptons, Hope
Astrology
Chinese Zodiac Sign
Western Zodiac Sign
I'm really not a bubblegum fan, so this bottle was sort of purchased on a whim after reading the reviews. At first it's pure bubblegum, which made me grimace, but it fades into a really great sugary rose, which I love. It actually reminds me a LOT of Hope, from the Carnivale Diabolique series. Surprisingly a keeper.

This is the first leather scent I've ever liked enough to wear. I like the CONCEPT of leather perfume, and I love the smell of leather, but I've always found them to be sharp-smelling on my skin, making me smell like chemicals. This is different. It's a really true leather smell -- the kind that makes you want to stuff your nose into a new purse or jacket. The balsam and cinnamon make it wearable, and on me it's almost slightly sweet/vaguely floral. It does fade rather quickly, although maybe that will change with age. Although as it is, I'm not sure that I'd want to smell strongly of leather all day, so the fade is kind of comforting.

kikithepirate replied to lostluckkitten's topic in Lupercalia

This is the only Luper of which I'm definitely ordering a second bottle. It's mindblowingly lovely. The notes all play together well, and although rose always dominates on my skin, the other notes in Nymphia manage to stick around, too. It's very sweet, but somehow not cloying -- I think that the cucumber and lavender keep it somewhat grounded. Definitely one of my new all-time BPAL faves.

kikithepirate replied to Cheri's topic in Lupercalia

This year, this was the Lupercalia scent that I immediately threw into my cart -- now, often those are the ones I end up not liking, but I think that Obi is a winner. First of all, it's just plain gorgeous. Complex, feminine without being girly, and strong -- all adjectives I'd use to describe myself, actually. The rice wine is definitely a large part of the scent, but the sandlewood grounds it and gives it a strong base to stand upon. The vanilla and musk simply give those scents a nice, creamy rounded edge. I think that this will be my Valentine's Day scent this year... it's incredibly sexy and I can't stop smelling my arm.

kikithepirate replied to Heretic's topic in Lupercalia

This is the 2011 version! Very feminine, as expected -- on me, the rose is most prominent, but that's unsurprising as rose ALWAYS dominates everything on my skin, and even though I love love LOVE carnation, it always fades to the background. The lavender and jasmine do give it a bit of a soapy feel, but not overwhelmingly. It's very clean, simply, and girly.

I don't know what it is, but all of the NYE scents that I've tried (a fantabulous friend picked up bottles of Pink Champagne, Sparkling Apple Cider, and Champagne & Party Hats for me) smell soapy, and this one is the worst offender -- it's straight-up laundry detergent on my skin. The apple is there, but it just reminds me of apple-scented fabric softener or something. Disclaimer: I'm not a huge apple fan in general, but sometimes they surprise me, which is why I requested a bottle of this. But maybe hardcore apple fanatics might like it more than me!

Hmm. At first, this is very soapy -- it smells like run-of-the-mill handsoap, with maybe something of a fizzy edge. I can definitely see the comparison to ginger ale. After it dries, though, it morphs quite a lot on my skin. It becomes a light, floral scent with just the tiniest, itty-bitty touch of strawberry. It reminds me of the kind of perfume that a little girl might want to wear. Nice, fairly unoffensive, but sadly not for me.

kikithepirate replied to angelicruin's topic in Yules

This reminds me a lot of Zarita the Doll Girl, which I also didn't care for that much. Maybe orange blossom just really isn't for me, because it seems to be the note which ruins them both, in my humble opinion. The other ingredients are fighting to get out in Changing the Shadows, but are sadly overpowered by the cloying scent of orange blossom. Woe.

When I heard people comparing this to Alice, I knew that I would love it, because Alice is my 'signature' BPAL scent. Klara has a TON of similarities with Alice, so I definitely agree with the comparisons. However, Klara is stronger in the rose department, so I would advise staying away if you're not a rose person. I, however, am a rose person (very much so!) and I find Klara to be a sophisticated version of Alice -- something for a work meeting instead of a picnic in the park. It is dainty, girly, and pretty, so if those aren't your things, then Klara probably isn't for you. However, I agree with above posters -- if you like Alice, Hope, or Katrina van Tassel, then you should definitely try Klara before she disappears.

kikithepirate replied to Heavenlyrabbit's topic in Yules

This is gorgeous, and certainly not a "winter only" type of scent. It has a floral quality to it, but it also has a real creamy depth, which makes it a keeper in my book. A sweet, yet classic scent -- feminine, but not "girly."

Wow... certainly understand now why people say that this smells like Christmas. The pine is at the forefront, but with a rather soapy background -- sort of a floral/amber scent. I definitely don't pick up any pumpkin pie at all, but I'm interested in seeing how my perceptions of this scent change after a couple of applications.

kikithepirate replied to RaeiNarcissus's topic in Halloweenie

I was scared of the jalapeños in this, but I took a chance after reading the reviews. So glad that I did! This is a very exotic, mature perfume -- there's a slight smoky/incense quality to it, but it has that sort of oriental spice that I used to love when i was still buying department store perfumes. Very unisex, though I think slightly more feminine than masculine... but maybe that's just because I'm the one wearing it right now.

kikithepirate replied to cfrancesca's topic in Liliths

Pretty much exactly as advertised -- rum and butterscotch, with a bit of a creamy cheesecake undertone. EXTREMELY sugary and sweet.

kikithepirate replied to Geminirubyshoes's topic in Liliths

FINALLY, a tea scent that I can love and doesn't smell like lemons! This is juicy and floral, with an undercurrent of strong black tea. I LOVE it. The rose is very, very soft in the background, and the flowers don't turn soapy on me. SO fantastic.

This is crazy... it's SO sweet and SO tart, all at the same time! As other people noted, these are definitely crisp green apples, but the scent quite honestly smells like it's surrounded by a coat of creamy, sugary goodness. Not for people who like super mellow, subtle scents -- I have a feeling that a little bit of this will go a long way. I'm generally not a fan of apple scents, but I think that this one will be a keeper, especially because once it dries down, the apple calms down and a beautiful vanilla scent takes over. In a way, it reminds me of a younger cousin of Black Lace (the batches with the apple component) who's all hyped up on red bull and Halloween candy.