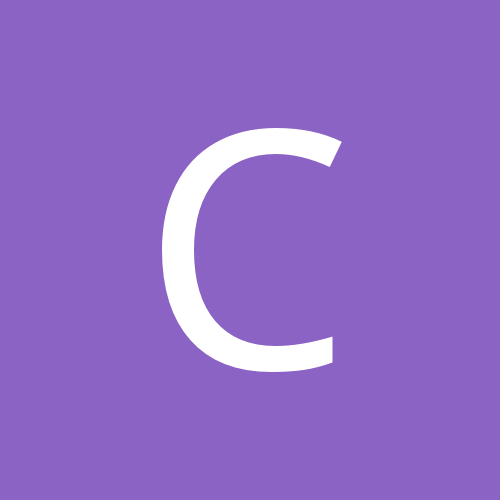 Content Count

243

Joined

Last visited
About charmingdetails
Rank

a little too imp-ulsive


Birthday

06/21/1977
Profile Information
Gender
Interests

art history, children's literature, education, languages, photography, travel, young adult literature

Mood
BPAL
Favorite Scents

Favorite BPAL blends include Antique Lace, The Lady of Shalott, Lyonesse, Black Pearl, O, Pink Phoenix, Fairy Market, Chrysanthemum Moon, Red Lantern, Svadhinaopatika, Fire Pig, and The Queen's Salon. Favorite notes in general include gardenia, violet, rose, orchid, amber, frankincense, sandalwood, white musk, vanilla, ginger, honey, and sugar. Mmmmm!
Astrology
Chinese Zodiac Sign
Western Zodiac Sign
Sugary violet bliss! This scent feels cozy, lightly tinged with smoke and spices. Like enjoying violet candies while sitting in front of the fireplace, maybe? It's a beautifully blended scent with an old-fashioned feel. I absolutely love this!

charmingdetails replied to Neko's topic in BPAL FAQs

That's such a great idea, Mrs. Veteran! It's like a little wine cellar for BPAL. I've moved my BPAL downstairs for the summer, because of the whole heat rising thing. Seems to do the trick!

Oh, this is a beautiful scent and I've fallen in love! As the above reviews describe, it's an aquatic floral that dries down to reveal a spicy and musky undertone. It's feminine, it's elegant, and it has wonderful staying power and throw. I adore it!

Oh, this is stunning- a new favorite! This is the first lily scent that's worked so beautifully on me, and I'm in love. The cucumber lends a cool, watery feel to this graceful floral, with just the barest hint of spice from the white ginger as it dries. I want to live in this scent.

I love Oneiroi. It's strange-- I don't actually like the scent very much... but it gives me the most wonderfully restful sleep. I wake up feeling calm and refreshed, and bad dreams go from disturbing to merely interesting when I wear this to bed. This scent came to me as a frimp from the Lab, and I'm very likely to buy a bottle. It's fantastic.

Cardinal Water: the essence of feeling. Wild lettuce, wild pear, chamomile, germanica orris, sweet pea, and mallow. Cancer is my sun sign and I'm very much a Cancerian, so I had to buy this one! The scent is barely detectable in the bottle, and equally light upon initial application to the skin, but it soon blossoms into an absolutely beautiful fragrance which, while still gentle, has definite presence and quite a bit of throw. It's soft and dreamy, delicately sweet with fruit and florals, and altogether beautifully balanced. There's something in this scent that gives it depth and keeps it from being overly sweet or too light, but I don't know what it is. No one note stands out above the others for me-- the overwhelming impression is a sweet softness with an underlying strength... which, to me, captures the Cancerian personality perfectly. Wonderful blend!

The lab description lists this as a quiet scent, and indeed, it's a little too quiet for me. It's mostly a very, very soft violet. I love all the notes, but I was hoping for more presence. Perfect for someone who wants a very subtle floral, though!

I'm on the Gemini/Cancer cusp, and although I'm very much a Cancer, this blend sounded surprisingly appealing, so I thought I'd give it a try. And I'm glad I did! Ah, I've been looking for a scent like this... a tranquil scent full of clarity. The lavender here is calming, but not particularly sleep-inducing. Rather, it seems to invite contemplation and study. I could've used this scent during my last few semesters of grad school! In the bottle, it's all lavender. Wet upon application, it's lavender and frankincense for the first ten minutes or so, and then it softens as the orchid comes out. Finally, the benzoin joins the orchid for a gentle, creamy scent on the drydown. Lovely.

Oooh, this is so nice! Fluffy and snuggly indeed! When I first open the bottle, I get an overwhelming buttery scent, and then my second sniff reveals the grapefruit. That's kind of how it goes when I apply the oil, too-- it's a buttery vanilla on me at first, and then turns a little tart as it dries. Eventually, it turns into a lovely powdery vanilla floral sweetness with just a slight hint of grapefruit. The jasmine and gardenia seem to come forward at this stage too. Those are two of my favorite notes, so I'm pleased! This strikes me as an all-occasion scent. Love it! I bet it'll age nicely, too!

I wanted to like this so much more than I actually did. I was hoping the honey would have more of a presence, but instead it's a cool floral without a lot of sweetness. No particular note comes to the forefront for me. Not my cup of tea. Ah well!

Oh, I love this! Instant delight from the first sniff. It's a very gentle scent, but has presence and a fair amount of throw at the same time. I think I'm getting the figs and dates, mostly, balanced with the honey and milk. This might sound a little crazy, but it actually reminds me of a pineapple-coconut milkshake I had on Maui. Mmmm! I love this!

charmingdetails replied to Desanera's topic in Suds

Mmmm, this soap is fabulous! The texture is just wonderful, so smooth and creamy, and the scent is rich and delicious. It's not overpowering at all- just the perfect caramel coffee. I look forward to using this soap every morning! Oh, and the wrapper is a treasure- I couldn't throw it away!

A new year's blessing! Peony, China's national flower, with bamboo for flexibility, plum blossom for perseverance, courage, and hope, tangerine for wealth, orange for happiness, lychee for household peace, pine resin for constancy, golden kumquat, pussy willow, and quince for prosperity, narcissus and King mandarin for good fortune, and peach blossom for longevity, with a splash of blazing red of dragon's blood... to help you scare away the rampaging Nian. Oh, instant love! This is such a bright, effervescent blend-- full of optimism! All of the notes blend together so delightfully... I can detect the bamboo and the mandarin specifically, and everything else seems to meld together to create the perfect balance of lightly sweet floral and fruit. The effect is not syrupy at all, but rather crisp and fresh, appropriate for welcoming in a brand new year. I was a little worried about the dragon's blood, as it's a note that usually disagrees with me, but it doesn't give me any trouble at all in this blend. Fire Pig stays fairly close to the skin, and the staying power is good. I am seriously considering buying another bottle of this, although I've never been one to hoard multiple bottles. This is really, really good!

Oooh, this is nice! It's light and fresh, with an innocent feel- just the way infatuation should be! The sweetness and tart of the fruit are perfectly balanced, and the ginger adds a tropical twist. All in all, this blend is like a romantic stroll on the beach. I'm happy with the result of my inquisition plea!

Cockaigne and Sugar Skull have crazy amounts of throw. Euphrosyne is strong stuff, too! I love it when I can surround myself in a lovely little cloud of fragrance.