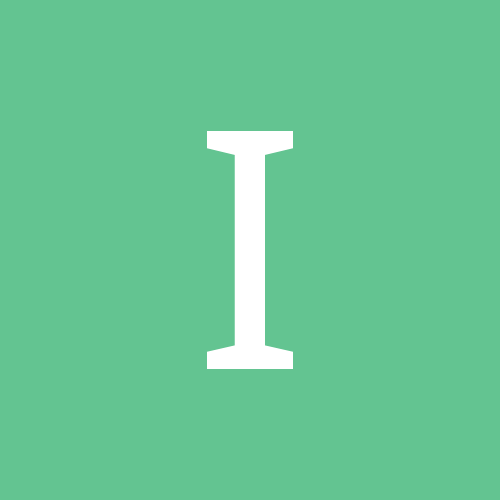 Content Count

690

Joined

Last visited
Profile Information
Gender
Interests

I am a Vegetarian, Runner, Yoga and Pilates teacher. I love glitter, candy coated everything, cupcakes, and Disney World. I am a mermaid and a witch - MerWitch.

Mood
BPAL
Favorite Scents

Vanilla, Chocolate, Sandalwood, Nag Chumpa, Amber, Patchouli, Pink Sugar, Angel--- Dana O'Shee, Blood Kiss, Jailbait, Eat Me, Bliss, Paris Amour, Karma, Viva La Juicy, Blue Sugar, Sticky Pillowcase. I wear mostly Guerlain fragrances.
Astrology
Chinese Zodiac Sign
Western Zodiac Sign
This is complex and sensual at first. Very heavy. Wet and right on the skin I don't get rose at all. I get more of the myrrh and musk. Truthfully, I was hoping for more of the rose and jasmine. On the dry down the rose comes out but its still overwhelmed by the myrrh and musk. Final thoughts - it's a little more rose after some wear, but not as much as I would have liked. However, I'm not bothered. I will have to sit with this while a little bit to see what I truly think.

OH. HELL. TO. THE. NO. When I first put this on it was very overwhelming. Made my toes curl (and not in a good way). This is a very herbal fire that has smoldered down to a pile of ash and soot. It is very reminiscent of a camp fire or fire at home that has burned its way out and there is left that ashy smell in the air. This reminds me of part of the Spaceship Earth ride at WDW Epcot where the city is burning. YUCK!

Wet on the skin this was very earthy and herbal. Very strong herbal as a matter of fact Dry down this became a softer version of what I got wet. Like gardening its an earthy, dirt like scent with the green of many herbs being cut and tended to. Its not bad but I have stuff that is similar so I don't think Ill be keeping this one.

Trying this again for 2017 and I'm in love. In the bottle and wet on the skin it is pure sugary goodness. Like a brown sugary or maple syrup like smell. On the dry down there is a spiciness that I'm loving. I didn't get any of the fruits at all. It is very reminiscent of that cartelized, crusty, sugar top of a creme brûlée and I"m loving that!

ianastar replied to Lorelai1945's topic in Liliths

When I saw this one I had to get it. Right up my sweet tooth alley and I am not disappointed. At first it all crushed jelly beans mixed with bubblegum on me. On the dry down it is all cotton candy deliciousness. LOVE

Wet and on the skin this is very strong and sweet. Reminding me a little of Eat Me On the dry down the amber comes out to play. Its very strong, warm and sweet. This has a great throw and wear. I smelled this all night long and even a little bit on the skin the next day. This is how I think amber scents should smell. This did not disappoint and I'm in love!

I used to hate anything with rose in it, but the past year my tastes have changed and I am loving everything rose scented lately. So I was super excited to try Bess. Out of the bottle and wet on the skin this is floral but with a sharpness, perhaps the rosemary. On the dry down the roses really take over. Final thoughts, this was pure rose for me and I absolutely LOVE it!

Wow this is straight up apple. We go apple picking every year as one of our Fall traditions. This is the smell of that heavy bag of apples. All varieties mixed together. Its crisp, tart and a little sweet. Even on the dry down this stay sure apple for me. Its a lovely and delicious apple fragrance. The thing is that i really don't want to go around all day smelling like apples. Now I'm hungry for a apple tartlet.

By the description I was so in - jasmine, rose! Yes please Out of the bottle and wet on the skin this is pure jasmine with something a little sweet - maybe the frangipani? However, after a bit, on the dry down this started to smell like maple syrup. Like jasmine drizzled in maple syrup. Im not sure where that note is coming from but Im not fan. Then... it dries down to a lovely Jasmine note. There is still a little of that maple syrup smell in there, but its almost gone now. I may have to wear this one again to see how it goes. Right now I'm very iffy on it. Im loving the Jasmine but not loving that maple syrup note.

ianastar replied to Lorencita's topic in Diabolus

By the description I had high hopes for this. Wet and right on the skin it reminded me of something from LUSH/BNever maybe like Cocktail? I couldn't place it but it was a lovely mix of floral, spice and something sweet. However on the dry down more of the musk came out. On me its almost all musk with a little bit of spices right now. I really wanted to keep that initial scent when I put it on. Its not terrible, but just not what I had hoped for.

I definitely got more of the chamomile on the initial sniff out of the bottle and on the skin. Something bright and a little citrus like at first. At first I was like "meh" I'm not going to like this one. However, on the dry down more of the honey and tonka come out making this a warm and cozy fragrance. It really is like curling up with a nice cup of hot chamomile tea with tons of honey. The honey is so lovely that Im really enjoying this one. Its a keeper.

This is a very heavy fragrance with a lot of throw. It's been very overwhelming wearing this today, but not necessarily in a bad way. Wet and right out of the bottle its all patchouli and myrrh. On the dry down this became more of a powdery smell on me. Final thoughts - the patchouli, myrrh and musk are definitely there. It's softer and earthier, not as powdery as it was a few hours ago. It is still very strong though. This has a great, long lasting wear.

I've only recently discovered fragrances with oudh. This one has so many notes in in that I love so I had high hopes. It did not disappoint. The final dry down of this is a nice blend of the jasmine, oudh and sandalwood. Its a light floral mixed with the earthy notes of the oudh and sandalwood.

ianastar replied to shriekingviolet's topic in Excolo

In the bottle and wet this is smoky incense for sure. The dry down brings out more of the orange and florals. Final thoughts - this is a lovely tropical floral. I love how the orange brings some lightness and warmth to the florals. This is a keeper for me.

Weird - out of bottle and wet on skin I don't get any of these notes. Where's the jasmine? Where's the rose? Where's the coffee? They dry down is more earthy and incensy than florals for me. Final thoughts, the florals have started to come out and this is quite lovely. I still never really got that coffee note though. Its a lovely scent but not one that has really blown me over or anything.