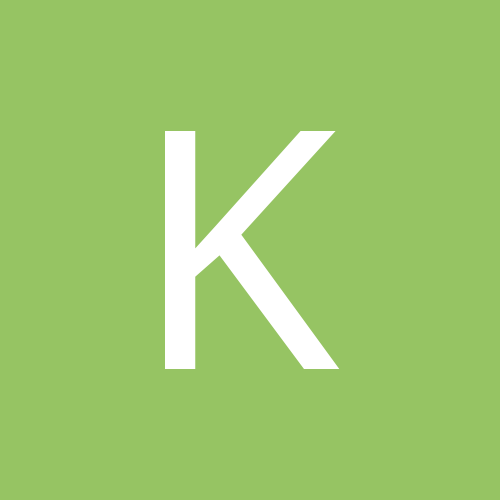 Content Count

408

Joined

Last visited
About kunoichi
Rank

evil enabler


Birthday

06/12/1974
BPAL
BPAL of the Day
Favorite Scents

Antique Lace, Baneberry, Beaver Moon, Bliss, Bloody Mary, Boomslang, Chaste Moon, Dorian, Dragon's Milk, Elegba, Gingerbread Poppet, Gluttony, Grog, Hearth 2005, Invasion of the Flesh Eating Reindeer from Uranus, Jack, Khajurajo, Lump of Coal, March Hare, Midway, Midwinters Eve, Pink Phoenix, Snowblind, Strawberry Moon, Trick or Treat, Vice and Yemaya!
Contact Methods
ICQ
Website URL

http://www.thekeep.org/~kunoichi/kunoichi/themestream/
Astrology
Chinese Zodiac Sign
Western Zodiac Sign
I want to buy some BPAL for someone who loves Viva la Juicy and Givenchy Play. What would you recommend I get to give her as a present? Also, any recommendations for me? I love sweet foodie scents, but my fiancé likes Hermes Pamplemousse Rose on me. Is there a combination scent that would work? Any suggestions welcome!

Of the list, I like the sound of Garden Path with Chickens or Flower Moon for a wedding. The Light of Men's Lives sounds a little too morbid from the description... But it is up to what you like, and how you want to smell. Do you have a theme for your wedding? What would go with the venue, or the flowers you are using, or one of the Phoenix colours to match one of your wedding colours, if you have scents that might fit?

I am getting married in a year, so I have some time to make an order or two for BPAL. Firstly, I am only having one bridesmaid, who likes Viva la Juicy and Givenchy Play. What would you recommend I get to give her as a present, and to wear on the day? Secondly, I don't know what I am going to wear. We will be having a church wedding, followed by the reception here: http://4.bp.blogspot.com/-3rYZ5ZtPzok/Tord0LFBj2I/AAAAAAAACNc/0ih5lSULJcc/s640/BW2.jpg Still not sure about the dress, flowers, or anything other than we will be having the crystal centrepieces in the photos. Personally, I love sweet foodie scents, but my fiancé likes Hermes Pamplemousse Rose on me. Any suggestions welcome!

Malevolent superintelligent para-dimensional shapeshifting reptoid musk. In the vial, this has a sweet floral high note swimming over a background of cool, soft musk. On my skin, however, it morphs into a citrusy scent, like lemons floating in a pool of floral perfume, making it both a biting and sweet scent at the same time! After a few hours this has the sort of 'fuzzy' musk scent, reminiscent of the musky fuzziness which also lingers in Dracul, Lupreci 2006 and Spellbound. It certainly morphs, although musk is one constant throughout the various changes!

In the vial this is a light fragrance, with a touch of gentle florals over a soft base; the scents are blended together very well making it hard to pick notes. It does not change much on my skin, although some of the florals come out to play a little more strongly than in the vial. After a few hours, all that remains is the smooth and lovely combination scent of amber and benzoin. It is quite a nice scent!

In the bottle, this smells of a herby lavender with a slight hint of chocolate in the background. On my skin the clary sage makes its appearance, softening the lavender, with trickles of vanilla and tar and vetiver wending their way through the scent. After a few hours, this is a more subtle yet somewhat smoky vanilla musk with a reasonable throw. This scent is certainly a smooth morpher!

Oooh, this is a strong caramel covered sweet cherry scent in the vial, rounded out by the vanilla - kind of like a vanilla-filled version of a Cherry Ripe! On my skin, however, the cardamon comes to the fore creating a rather odd concoction of cardamon (which almost smells nut-like) layered on top of something that could be caramel ice-cream! After a few hours the fragrance softens to a light vanilla over the rather faded and rounded remains of the cardamon-caramel scent.

kunoichi replied to viciousviolet's topic in Wanderlust

The scent of almonds and cloves packs a whallop from the vial - wow, it's so strong! On my skin the almonds fade, and I'm left with a soft and tempered clove-filled scent. After a few hours this has become a soft, rounded and slightly sweet and creamy scent with only vague memories of its clove-scented past.

This is a very strong, in-your-face slightly sweet yet bitter dark cocoa scent, like you're up close and personal with a mug of hot cocoa - the scent really isn't tempered by the cream, but enhanced by it! On my skin a more creamy note starts to appear through the dark bitter-sweet chocolate, and the scent becomes more rounded, and it becomes a more delicious, yet still strong, hot chocolate scent. After a few hours it has faded to a soft, sweet and creamy scent with a metallic edge coming through - the candy butcher has to have a set of knives, after all!

In the vial this is a light, sweet scent with a hint of pink musk stick-like scent in the background. On my skin it had a touch of powdery sweetness and a delicious lemon drop lolly-like note to it, with the sweet musk scent hiding in the background. After a few hours this has faded quickly, but a clean, soft, musky powdery scent remains on my skin. If I ever need a delousing powder, I'd pick one in this scent!

In the vial this has a strong, thick scent, rounded out with sweetness and a hint of grape. On my skin the sweetness becomes lighter, with more of a crisp grape scent coming through, though the hit of patchouli behind it gives an earthiness to the scent ensuring that it is not too sweet. After a few hours it smells of a thick, sweet floral over the darker notes - the throw, whilst faded, is strong and it has become quite lovely.

In the bottle, it is a very sweetly floral, yet still a deep and mysterious scent. In my skin it changes dramatically as the floral seems to turn a touch soapy and citrusy, which makes for an interesting effect... this does not stay for long, and an aquatic watery scent emerges along with a slight tang of golden metal. After a few hours it becomes a delicate, soft, fragrant and feminine aquatic scent, with just a hint of the metallic gold scent...

2009 Version In the vial, this smells of dark, syrupy, delicious carameled and corn - what a sweet treat, reminding me of Lolly Gobble Bliss Bombs! On my skin it lightens as it morphs to give a touch of pumpkin pie in the background, behind the yummy caramel corn... a bit like Jack and sweetened condensed milk, very reminiscent of the older Trick or Treat, though this one is lighter somehow. It has a decent throw... after a few hours it becomes a softer, sweet smell on my wrist, still smelling rather caramel like and delicious. I guess the main difference between this and the previous Trick or Treat is the result of removing the scent that made the chocolate colour in the older version. Either way, this one is lovely! When two work-mates turned up, they asked who was having a hot chocolate. I let them smell my perfume, which they both liked, and then complained I was making them hungry.

kunoichi replied to Dulci's topic in Excolo

In the vial this smells of a dark, caramelised vetivert which is both strong and pungent. On my skin it lightens a shade, and cloves start to appear in the background, although they are swathed in the same sugared vetivert. I don't really pick up on the almonds others speak of, because the vetivert is practically all-pervasive, bar the cloves. After a few hours the vetivert eventually fades and leaves a slightly sweet, slightly clove-scented boozy scent. However, I don't think this scent is my style as the strong and pungent vetivert hangs around for too long.

In the vial this has a bright and woodsy sort of scent, with lovely light florals, like a walk in a beautiful forest filled with clean, crisp and sparkling things. On my wrist it deepends and darkens and a citrusy scent emerges from within the beautiful florals, as if finding a lemon tree in a shaded part of the forest. After a few hours of brightening of the scent, it continues to smell clean and lovely, with less floral and citrus, but it remains delicately sweet with hints of ozone coming through.