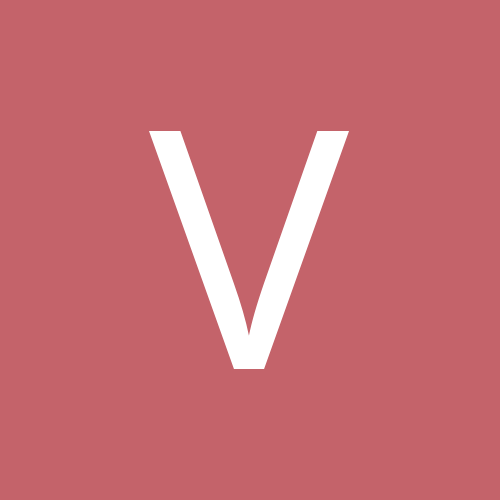 Content Count

104

Joined

Last visited
About venusinfurs
Rank

a little too imp-ulsive


Birthday

February 22
Astrology
Chinese Zodiac Sign
Western Zodiac Sign
venusinfurs replied to portalkat's topic in Halloweenie

This smells like old lady perfume mixed with Eat Me on me. So disappointed! Wanted it to be smoky incense with some sweetness. I guess incense scents just don't work on me,sadly.

venusinfurs replied to blood*rose*flowers's topic in Mad Tea Party

I really didn't think I was going to like this, so of course I love it! Berries/currant make a delicious fresh kind of scent with my skin chemistry, so it really isn't as foody as I thought it would be. I get a strong brown sugar/buttery almost caramel scent with a fresh, tart background that comes out more after an hour or so. Definitely need a bottle of this.

I'm a big time floral hater. Lillies are the worst and give me an asthma attack. I've found some versions of bpal's rose very appealing though- rose red and Persephone are gorgeous. Rose red is like a fresh, wet rose, not a perfume-y rose. Persephone has a sweet smelling rose that smells young-not like old lady perfume. I also like Snow White, but the flowers in that blend are very soft. Alice is another somewhat floral scent that is softer and I can wear. I stay away from lily, sweet pea, violet,and gardenia. Those seem to be really strong on me. I do better with rose, carnation and peony.

Theme in yellow smells just like you described..fresh carved pumpkin and candle, as others have said.

It's hard to limit to 5! But here are 5 of my favorites: Smut The Black Temple Burlesque Troupe Fae Samhain/Samhainophobia Persephone Honorable mention: snake oil, Blackbear moon, and ondurdis

Definitely Witch Dance. I love Third Charm, Halloween:Las Vegas and The Brides of Dracula as well. And they're all really different from each other. Maybe even Pumpkin Queen? It's a bit foody on me for a wedding but some get a fresher scent from the pumpkin note. I like Phasmophobia for a fall wedding. It's icy florals and haunting but pretty.

Thanks everyone! I'm looking for maple blends to layer and try to figure out what works. I never thought of Al-Azif and hadn't heard of a world where there are Octobers. Helps a lot!

Thank you! I will put them both on my list.

I have posted in the perfume thread before but didn't get a good response so hopefully I will here. I've only ever loved one non BPAL scent-- Ralph Lauren Hot. It's been discontinued for quite awhile now, but I've really missed it since my stash ran out. It was clean, spicy, sweet, and sexy on me all at the same time, like maple fig mocha cinnamon with something fresh in the background. The Internet says the notes are: Mandarin orange, almond blossom, cinnamon, mocha cream, orchid, honeysuckle, jasmine, fresh milk, fig, amber, maple, vanilla, musk I'm guessing the fresh part is a mix of the mandarin, orchid, honeysuckle, jasmine and maybe the musk. I've tried a few GC bpal scents I thought could be similar: Mata Hari, Carnal, O, even mixed those three together. While I like all of those scents, they aren't even close, and I haven't been able to find anything at all with maple, mocha/coffee, fig and some kind of fresh floral. Mata Hari would be close but the floral is rose so that throws it off. I know I probably won't get a dead ringer, but I was hoping to get suggestions. It doesn't hurt to find a few new scents I like even if they aren't exact anyway!

venusinfurs replied to Invidiana's topic in Halloweenie

In the bottle it does smell overwhelmingly foody, almost just like pumpkin 5 or pumpkin latte. On my skin it started rather sharp, like a bright warm pumpkin. As it dried, then it became quite glowing and the playdough like wax scent came through. It definitely has a sweet/burnt scent in there too--kind of like a caramel or sweet milk scent. It is very evocative of a jack o lantern with a wax candle burning inside, but I'm not sure I'd really wear this. Could be an excellent room scent though!

venusinfurs replied to Elizabethm's topic in Halloweenie

So I brought this back out for fall to give it a second chance before it was off to the swaps. I'm glad I did! It smells not so great to me in the bottle. Overly sweet and candle like. At first it's so sweet it makes me want to gag! But then as it sits on my skin it becomes a nice boozy, spicy vanilla pumpkin. Still foody, but smells much more perfume like than candle like. Looks like I'll be keeping it after all!

venusinfurs replied to lizzieborden's topic in Wanderlust

I hate cedar, so I have had this frimp since Halloween without trying it. I actually love it! It smells like root beer at first, then turns a dry, sweet vanilla. Yum!

This might sound weird, but I think Tombstone is so much like vanilla lace, but minus that weird alcohol smell the VS scents seem to have. It's lovely!

venusinfurs replied to femmefatale's topic in Yules

I can't decide if I like this or not. Most scents go sickenly sweet on me, but the notes in this blend didn't at all. I smelled sharp masculine notes, definitely musk and citrus, and a bitter cocoa smell, like coffee or unsweetened cocoa powder. Not really my usual, but nice. Then for awhile I thought I smelled like an ashtray?? Ick! That went away and left a bit of a dark scent behind, which I am fond of. I got a lot of male attention while wearing it though, so I guess men's cologne and ashtray is a hit with them! I'm going to let it sit for awhile. It strikes me as a blend that would get better with age.

venusinfurs replied to summer's topic in Yules

I love Rose Red and thought nothing could beat it as far as rose scents go, until I tried Peacock Queen! It's not a scent that really morphs, just a gorgeous, sexy, rich, almost spicy rose. Much warmer and less sharp and green than Rose Red. No soapy floral or grandma smell in this one. It's one of my favorites...might even replace my old standby Smut on valentines day this year!