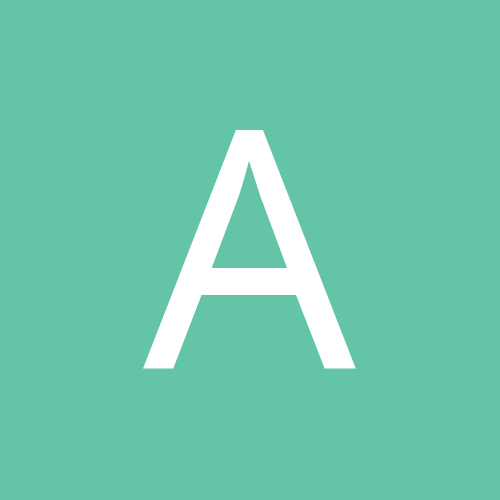 Content Count

2,545

Joined

Last visited
About Aredhel
Rank

Villager Posse Gatherer


Birthday

04/29/1985
Contact Methods
eBay
AIM
Livejournal handle
ICQ
Twitter
Yahoo
Website URL

http://www.nerdosaurus.com
Astrology
Chinese Zodiac Sign
Western Zodiac Sign
Collection of answers to Qs in the Switch Witch Halloween 2013 thread and stuff. Hey, Witchee, it's getting cold. Socks, scarves, hats or arm warmers? All of the above! Pulling out the scarves and arm warmers is one of my favourite parts of cooler weather. Halloween Candy, Decorations, and Costume supplies - What kind are your idea of FUN and which ones would you thoroughly dislike? I'm always down for candy! I used to say "except candy corn, because that stuff is nasty," but I have recently seemed to change my mind about it. Tasty stuff, candy corn. Re: decorations, I've decorated my little lawn (townhouse, so it's basically some grass, sidewalk, my two trees, and my porch and windows!) a lot already, but I can never say no to Halloween related stuff. As for costume supplies, I'm not really dressing up this year (work and school), alas. WHAT traditions to you partake in for Halloween? Knowing what you do our how you decorate or how you celebrate? Yeah that can help me plot a box of goodness...or Doom Depends on the year and my schedule! I do decorate (cobwebby stuff on the trees, decals in the windows, pumpkins on the porch, skeleton-y things on the bushes, bat-themed lights along the walkway), and sometimes I go to a costume party or two. I usually go to my Aunt's to pass out candy (there's little T&T in my neighbourhood because of stupid rules re: the hours one can do it), which is always fun. Are you a fan of anything that you would like a tshirt of? If so, what size would you wear? Anything horror-y, anything related to any TV show I like (SOA, Walking Dead, etc) or any band I like (I s'pose you could find that out by my LastFM thingie), certainly. Size-wise, XL is usually a safe bet (thanks, huge boobs!). Do you love, hate, or are indifferent to.....pumpkin flavored things? I'll just let this emoticon sum up my feelings on pumpkin: . So, yes, I love pumpkin flavoured and scented things, both by itself and in Pumpkin Cheesecake, Spice, Eggnog, Latte, etc form. Dear future Witchee, did you get anything from the Beaver Moon or Weenie updates that I need to know about, so I don't accidentally repeat anything? Not yet, but I have my eye on Ooky for a possible future purchase. Name some DVDs you wouldnt mind receiving, or are they on an Amazon list? I'm really not really much of a DVD-keeper. If there's something I want to see, I usually rent it at a local video store or from my library's network. Do you want anything from Starbucks or Teavana? Tea, tea makers, rock sugar, tea tins, coffee, via, via refreshers, mugs, tazo tea...? I can always use tea accessories like rock sugar, tins, mugs, etc, and I'm always looking to try to kinds of tea. Say your witch works at a used bookstore. what kinds of things might you like from there? cool old pulp fiction paperbacks? tarot cards? (we have those.) a dr who pen? books about haunted cemeteries in seattle? you may have all of these things:) oh, and also movies. and cds. All of the above! Okay, maybe not the haunted cemeteries of Seattle... though haunted cemeteries/places of Michigan would be awesome! I love used books (except obviously moudly and/or smoke-damaged ones; those like to try to kill me). I've got some canned goods put up -- mostly jams/jellies, some apple butter, some applesauce. Want some? If so, what kind(s)? Love me some jams and jellies. And butters. And applesauce. Anything but grape. How feel you about lip balms, glosses, and lipsticks? Any particular favourite scents/flavours? Any favourite makers/sellers? Huge fan of balms and glosses, but not so much lipsticks. Given the season, I'm big into pumpkiny, cinnamony, and minty flavours/scents. Texture-wise, I prefer balms to lip butters; the latter always feel too greasy for me. No particular favourite sellers, and I'm always open to new ones! Table Games - do you play them? If so, which ones, and which versions, and are there any goodies you might like related to them? Alas, not so much. I've always been interested in them, but I never have the time to devote to learning/playing. Witchee, are you in need of any particular spices? I don't believe so! I keep everything pretty well-stocked and fresh (ew stale spices), and I don't think I'm running low/out of/in need of anything in particular. Are there any craft project/s you are working on now that you need supplies for? Or rather, is there a craft project you've been wanting to do but need stuff to start? I'm always working on something or other. At the moment I'm researching and acquiring stuff to dabble in making lotion, sugar scrub, lip balm and possibly whipped soap/foaming lotion (just for my own use and maybe for family, etc), but I have pretty much everything I need already on order or in transit. The only thing I haven't ordered yet is fragrance oils, because I haven't had the time to sort through reviews to see who sells crap and who sells good stuff. Would you rather have something fun or practical? Either-or! If you were this mystery witch's witchee, would you be interested in Spoonfudge or any other such "ordered online" sweet? I would be totally cool with any sort of food any sort of way. At all. Also - Double checking everyone's baked goods status. Home-made baked goods or other food stuffs OK? Most assuredly yes. Are you okay with semi-spicy foods right now? I'm thinking like curry or chipotle? If you were to choose a chili powder would you go Hot, Medium, or Mild? Totally depends on the spice. In general, though, anything hotter than, say, RedHot (which I adore) is too hot for me. I like tangy-hot, not "tastes like burning" hot. If I were your witch and were to paint you something, what would you absolutely love, what would you feel ambivalent toward, and what would you not like to see or receive? I've said this before, but I'm pretty art-stupid, so... I have no idea. I'd dig anything with bright colours, really. Is there anything you'd like from Lush, witchee? Oy, I haven't ordered anything from LUSH in years, so I wouldn't know where to start. Nothing against 'em, mind, I've just been happily occupied with smaller-scale shops/sites/sellers. That said (and I did forget to mention this in my Q), anything but shampoo/conditioner (I usually have unnaturally-coloured hair [silver-blue at the moment], so I have to stick with "special" [and awful-smelling] stuff) would be cool! Do you have any upcoming away time I should be aware of, for shipping purposes? Nope! None planned, anyway! Would you like anything from Sock Dreams? Oof, it's all so lovely. Anything stripey or colourful re: socks or gloves/arm warmers would be cool. Your feelings on Adagio teas: If you've never had anything from them, would you be open to trying them? If you HAVE had them and like them, name some favorites blends. I love Adagio! I've tried about half of their teas, and aside from a bad batch of Gunpowder, it's all been fantastic. My favourites so far have been Birthday Cake (a blend), Honeybush Vanilla, Rooibos Earl Grey, and Earl Grey Bravo. Do you like video games? Are there any you want to play? Do you have a large library? I do play, but mostly only adventure- and horror (mostly psychological, some survival), and even then, I'm pretty picky. Besides, I don't have much time to play anymore. Name three BPAL scents you have tried, but are dying to get more of Hungry Ghost Moon (either year), Snow White (any year), Snake Charmer. Have you ever tried anything from Paintbox Soapworks? Which products or scents would you prefer? I have not, but it looks lovely. Their emulsified scrubs and body butters look especially intriguing, and Big in Japan and Halcyon sound like they'd smell fantastic (though, so do a lot of others!) Do you like/have space to garden? If so, what do you grow? Not where I live, but I keep a garden at my Aunt's (who lives less than a mile away) in return for splitting the results (which, since it's a pretty big garden, is not a problem! ). I usually grow beans, cabbage (when the rabbits let me!), green peppers, tomatoes, squash (varies by year), sweet banana peppers, green onions, yellow onions, leeks, lettuce (variety varies by year), and a lot of herbs. Gift cards/vouchers - yay or nay? If you like them - which stores would you like one for? Usually yay! The only GCs I ever say "nay" to are for places I'd never, ever be in, like the Babys R Us one I got recently (subtle hint, maybe?), Name five small things you could use, but might not think to get for yourself? Honestly, if I could remember them, I'd have most likely picked them up. Is there anything from a farmer's market you might like? Depends on the market! I went a little crazy at the last FM of the season in my city and bought so much fresh corn and gorgeous tomatoes I might drown in them. How do you feel about nail polish? If you like it, are there any brands or colors in which you are interested? LOVE. IT. I can only wear it on weekends (stupid hospital rules) but slapping on some pretty varnish Friday nights has become like a ritual with me. I don't have a favourite brand, really; anything bright (I've been trying and failing to find a really bright neon yellow-green [kind of somewhere near #B0FF05] lately) or sparkly is always a safe bet. What about makeup? What brands do you prefer and which products would you most enjoy receiving? Love, and I tend to love it all! I'm only really (really) picky about foundation (being that I'm so pale I'm nearly translucent, and it's hard to find a foundation that doesn't make me look like I've just bathed in spray tanner). I'm fairly simple as makeup goes: concealer, foundation, black eyeliner, coloured eyeshadow, mascara, lip stain/gloss and done. Re: eyeshadow, I've been a fan of mid- to dark-ish greens and smokey grays lately. Re: lip glosses/stains, I've been gravitating toward plums and berry shades. How do you feel about robots? Robots are awesome. If I made fairy, dragon or butterfly wing earrings, would you wear them? If so, which would you prefer? Certainly! I love both, but I collect dragon-related things, so between the two, dragon! Do you prefer to receive whole coffee beans or ground? Also, if you like flavoured blends, what sort of flavours? (caramels, nuts, chocolate, etc.) Either's fine! I do love flavoured coffee, though I'm not a fan of bitter flavours (super dark chocolate, etc). Caramel, nuts, and non-dark-as-hades chocolate are awesome, though.

Rating (on skin): 5/5 Summarised in a few words/smilie: MUSK! Preconceived notions/pre-review thoughts: I love all the listed notes, so how could it go wrong? In the decant: Honey and a beautiful golden musk, with just a hint of something floral underneath. On skin, wet: Vanilla musk and honey, again with a brief floral tinge. I adore this musk, and am hope-hope-hoping this doesn't change too drastically as it dries. On skin, dry: Musk, musk, musk. Gorgeous, warm, slightly fuzzy, glorious musk, with just the slightest hint of honeyed vanilla. I? I am in love. Conclusion: I've had a decant of this sitting around forever (well, for nearly three years now, since it was released in 2008), but have never gotten around to it. Now that I have, well... I need to find a bottle somewhere, ASAP.

Rating (on skin): 5/5 Summarised in a few words/smilie: Melon tea! Preconceived notions/pre-review thoughts: Another "wait, I haven't tested/tried this yet?" blend. I love black tea leaf and honey, but wasabi... hmm. In the imp: A blast of yellow-green... something. This is wasabi, I take it? I'm well versed in the taste of it (me = sushi addict), but not so much the smell of it in perfume-form. This is... interesting. On skin, wet: Well, this is terribly surprising already. Whomever it was above that said there was something melon-like about this was dead on, at least to me. This smells like one of my favourite melon iced green teas. No honey as of yet, though. On skin, dry: This is fantastic. As it dries, the honey comes out a bit, and it dries into a cold, honeyed melon green tea scent. It's a nose-won't-leave-my-wrist kind of scent. Honey has a tendency to turn into warm plastic after a while, but I think the wasabi and tea leaf keep it in line. Conclusion: Love! It strikes me as a very Spring-like scent. Given that it's mid-November as I write this, it may be a while before I find myself wearing it daily, but I'll definitely be picking up a bottle with my very next order just in case.

Rating (on skin): 5/5 Summarised in a few words/smilie: Dark green Preconceived notions/pre-review thoughts: I'm surprised that I haven't tried this already. None of the listed notes dislike me outright, but just the same, I'm not entirely sure what to expect. In the imp: Equal parts evergreen and juniper, with a lovely herbal undertone. On skin, wet: I usually dislike evergreen/juniper combinations, but this is lovely. Cold and and green and just a touch floral. On skin, dry: This fades into an incredibly lovely evergreen-juniper combination, neither note truly distinguishable from the other -- and that's not said unhappily. Conclusion: This is Green with a capital G - a deep, dark green, a few shades south of #002F14. (How geeky is it that I actually found a hex colour that fits how this smells to me?) It's an evergreen tree covered in snow, just after you've cut it down and before the thing has started to wither, maybe with a juniper garland (as suggested above) or a the scent of a nearby juniper candle. It's a lovely thing, and I'd love to find more of it.

Rating (on skin): 4/5 Summarised in a few words/smilie: Musky florals. Preconceived notions/pre-review thoughts: I love all the listed notes, but I still can't fathom how they'll smell together. In the imp: Warm, musky honey. Absolutely gorgeous! On skin, wet: Strong osmanthus and vanilla flower, but light on the vanilla bit and heavy on the flower. On skin, dry: Warm, silky, honeyed vanilla flower. The musk gives it a slightly fuzzy quality - which is one of the many things I love about musks. It's a bit more flowery than I normally care for, but for some reason, I can't help but find this beautiful. It has weak throw, but lasts for hours. Conclusion: Warm, slightly fuzzy, flowery musk. Surprisingly lovely. If I can track down a bottle, I'll definitely pick one up.

This is just a collection of the Q&A posts I've made in the SW: Fall 2009 General Chatter threads (in typical OCPD-influenced alphabetical order). - Any cooks? Could you use anything cooking related? Aprons? Cookbooks? Measuring Cups? Recipes? Herb/Spice containers? Fancy Spices? Dish Towels? Cocktail napkins? Amazing Beaded Pot Holders? Something else? Me! Me! I love cooking, especially new things I've never tried. I'm always looking for new recipes, so cookbooks and recipes are never a bad idea. I'm very well stocked on towels and measuring cups, but I'm an herb and spice freak, so I'd never say no to fancy spices, herbs, olive oil, etc. - Any gamers here? What kind? Board games? RPG? Miniature? MMORPG: I loves me some games, of almost all varieties. I do love board games (Scrabble and Monopoly being my favourite), as well as video and computer games. I love multi-player video games, but prefer single-player computer games. I dig horror (Silent Hill is my absolute favourite horror game series), sci-fi, and adventure (Syberia, Myst, Riven, Longest Journey, Dreamfall, Dark Fall, etc). - Any other steampunk fans/lovers? I adore all things steampunk. In fact, I'd be itching to be in the steampunk swap, but I'm just not crafty enough. :\ - Any rabid sports fans out there? What teams do you root for? The only American sport I like is hockey. (And oh, how I love hockey.) Of course, I'm a Red Wings girl. - Are roasted pumpkin seeds and home made chex mix the best fall snack foods, or what? Roasted pumpkin seeds are awesome, but I've never really liked chex mix. - Are there any Gods, Goddess, or other mythological figures of whom you're particularly fond? I've always adored Hades, as well as Nyx and several of her children, including Moros, the Keres, Thanatos, and Lyssa. (Have you noticed a theme here?) - Are you an avid reader? What's your favorite book/series? Avid? More like voracious! I try to read whenever I can. I have dozens of books loaded onto my iPhone, so whenever I have a few spare moments (in a queue, between classes), if there's nothing else I should be doing, I'm reading. That said, I can be kind of picky: I don't like romance or teen-themed books. However, anything scifi, (good) fantasy, or horror-related (especially zombies, straight-up horror, or vampires [except Twilight!]!) is safe. I don't really follow book series much, though I will read anything at all by Gaiman or Clive Barker. My GoodReads profile is a pretty good indicator of what I like to read. (Though there are hundreds of books I've read that I haven't gotten around to adding to my GR shelves yet!) - Are you involved in any long-term, ambitious project? something like decorating your house or saving for a trip to the other end of the world, for example.: Just this thing called "college." Blarg. - Are you on any social networks (MySpace, Twitter, LJ, Facebook, Bebo, etc)? If so, make with the links! Facebook, Twitter, Livejournal. - As a witchee, would you prefer to have many little packages sent to you throughout the round with a not-so-big final package or fewer things throughout the round with one HUGE final package to seal the sweetness? It really doesn't matter to me. Little things along the way is always nifty, but as I've said a bajillion times, it's just the thought that counts. - Ball jointed dolls? I collected them a bit as a kid, but it's not a big interest anymore. - Coffee or Tea? Tea, tea, and tea. I do love coffee, but it can't compare with good tea. That said, I do frequent Starbucks and some other coffee shops once or twice a week. I visit Starbucks about 3-4 times a week, but usually for non-coffee drinks, like their Tazo drinks (Green Tea Frappuccino, Earl Grey Latte, Green Tea Latte, and Green Iced Tea FTW). When Yule/Christmas rolls around, though, I can't resist having their Peppermint Mocha Twist 3-4 times a week. I'm awful. - Could you use a 'travel' imp case? How many should it hold? Wouldn't say no! I carry 5-6 decants or imps in my purse at any given time. - Did you order anything from the most recent update? Not yet, no, but I have my eyes on some things. It's a matter of finding the time to decide what to get, and in what form (bottle vs. decant, etc). - Do you like pinup art/images? Love it! - Do you like socks? Blankets? Wrist warmers? Arm warmers? Headband? Shawl? Or what kind of knitted thing would you love the most? I'm not so sure about shawls, but I do dig socks, blankets, warmers, and that sort of thing. I wish I were craftier, so that I could whip something up. - Do you Tweet? What is your Twitter name? I'm Painted over on Twitter. - Historical Period I'm fascinated by all things Ancient Greece (ca. 1100-146 BC) and I adore all things Victorian-era. I am, unsurprisingly, a huge steampunk fan. - Hot beverages other than tea/coffee?: Mulled cider is awesome - How do you feel about Dia de los Muertos? Are you interested in sugar skulls? Catrina (or other) skeleton figurines? I love Dia de los Muertos, and I love me some sugar skulls. Catrina figures are particularly awesome! - How do you feel about Halloween music? (mix CDs, what have you) Love! Love, love, love! - How do you feel about ghost stories? Do you like to tell the old tales around a campfire? Read true accounts on the web way past your bedtime? Do you like to pick up a good anthology of Poe stories on a blustery day? Or is all that too scary for you? As I said before, I? I am a horror junkie, and that includes ghosts. One of my favourite things to do wen I visit a new city is to find out all I can (usually beforehand) about said city or area's supernatural/spooky history - especially possibly haunted locations I can visit. - How do you scent your home: Tarts, reed diffusers, BPAL, candles? I'm definitely a tart and candle girl (hush!). I don't actually have much experience with reed diffusers, but I hear they're awesome? I haven't found a way to diffuse BPAL that works for me - everything I've tried has failed in some way (not enough throw, doesn't waft, etc). I tend to prefer tarts; they seem to waft and last longer than candles. - How do you take your tea? Black or with cream and/or sugar? Depends on the tea! For example, I add a bit of soy or almond milk and a pinch of sugar crystals to, say, Irish Breakfast tea; while I don't usually add anything to white teas. I definitely add almond/soy milk or flavoured non-dairy creamers () and sugar to coffee. Black coffee is made of fail. - If I send you whole spices or coffee beans, would you be able to grind them or would you prefer them preground for your convenience? I have just about every spice grinder/grater known to man, and I can grind coffee beans as well, so whole spices/beans are perfectly fine - and so are pre-ground things! -If you found the puzzle box from Hellraiser, what would you do with it? ( and would you be able to resist playing with it?) Would I know what it is? If so, I'd definitely keep it! I actually had one (a replica, obviously), but I lost it during a move a few years ago (I was v. v. sad, of course). If I knew what it is, I certainly wouldn't tinker with it: I do love me some Clive Barker/Hellraiser, but I'd rather not have a face-to-face meeting with a Cenobite, thanks. - Lavender ? In small doses, I love it. I especially love fresh lavender things, like fresh lavender sachets. I do try to keep lavender essential oil or a strong lavender sachet on-hand, because it (along with peppermint) helps ward off a migraine if I catch it early enough. - Of course, we're all going to be grateful no matter what our witches give us, but for the record, what is your anti-present? Tell us something that you think your future witch might give you that you absolutely, unequivocally DO. NOT. WANT. In another SW-esque swap in which I participated, I mentioned that I don't like Twilight (there was a "Twilight or True Blood?" question), and think Meyer is little more than a fanfiction author. (No debating this here, plz.) My gifter thought it'd be funny to wrap everything in Twilight shirts, towels, etc, and include other Twilight things. Funny, I guess, but not my kind of joke. The only thing I'll ever request a Witch not send me is Twilight stuff, or anything else I explicitly mention I dislike. - Olive Oil ? I love, love, love olive oil, especially on fresh bread or a simple salad. I have an entire rack in my kitchen for flavoured/infused olive oils, and I love finding new ones. - Pendants or Dangly Earrings? Pendants! My ears are pierced, but I don't wear dangly earrings often. I'm almost always wearing at least one necklace/pendant. (I'm wearing three right now!) I'm particularly fond of steampunk pendants (and earrings, actually). - Vampires or Werewolves? Or some other monster?: Monsters are made of awesome. I prefer vampires to werewolves, but I do like most critters of the monstrous variety. - What are your plans for Halloween? Have you made any yet? Do you have any traditions? It's just barely September! I haven't a clue what I might be doing for Hallowe'en yet. - What's your favorite animal? (You can have more than one.) Do dragons count? I love all things dragon. After dragons, I'd say dragonflies and cats. - What's your favorite color? I love shades of green-yellow (like #99EF0E, 94DF1B, etc) and bright orange (like #FF981F, #FFC30F, #FFBE0F, etc), and also bright-light blue (like azure [#007FFF], Brandeis blue [#0070FF], #3FA0FF, #1FAFFF, etc). As is probably obvious, I adore bright, bold, vivid colours. - What GC scent have you been putting off getting since it'll "always be there"? Pretty much anything GC on my wishlist. - What is your favourite flower (or plant)? I can preface this by saying that I love flowers in general. I always have 7-8 flowering plants and/or vases of flowers in my apt. at any given time. As with everything, I love bright, bold, flowers - red and blue especially. As for specific flowers, I'm fondest of red Snapdragons; Lilies (especially the St Bernard's, Wood, Turk's Cap, Leopard, Japanese, and Eater lilies); Oleander; Lily of the Valley; Scarlet Pimpernel (really only the blue SP, A. arvensis Forma azurea); Mediterranean stork's bill (so shiny!); Dragon Arum/Voodoo Lily (from a distance! ); Red trillium; Pink Arum Lily; and (white) Calla lily (which is funny, since I hate calla lily in perfumes). Don't even get me started on trees! - What is your favorite Halloween icon?: It's impossible to choose! Bats, ghosts, vampires, goblins, cemetery things, I love them all! - What is your favorite pie, my dear SW's? Heavily-spiced pumpkin pie! - What mythical or fantastic race of creatures (dragons, unicorns, griffins, elves, dwarves, faeries, etc.) do you most identify with, and why Oh, where to start. I love everything dragon-related (especially Chinese and Japanese dragons, but Western and other dragons are awesome, too!), and I've always been fond of faeries, and also water spirits/creatures, like ondines/undines, nymphs, oceanids, etc. I'm a mythology geek (especially Greek, Roman, and Celtic & Irish Gaelic) as well, and I've always had an affinity for the Moirae/Parcae and the Keres/Ceres (what does the latter say about me, I wonder?). - What sort of odd or regional foods do you crave? I live in an area with a very large Middle Eastern population, so ME/Indian food is plentiful (if not technically regional), and I love it! I have a fattoush and/or chicken shish taouk sandwich for lunch at least once a week. Al Shallal in Dearborn Heights also has the most amazing chicken w/garlic and cilantro dish. - When you receive your SW packages...do you like receiving things that are individually wrapped inside? or unwrapped? or both? I must admit, individually-wrapped things in tissue paper are made of awesome, but it really doesn't matter: wrapped or unwrapped, it's all about the thought. - Who here is LOVING Warehouse 13? I've heard awesome things, but haven't had time to check it out. - Who likes coloring books? I do! I find repetitious activities like colouring fantastically relaxing. I must admit, I do have colouring books that I break out once in a while. :X - Would any witches be interested in home-made sewn type crafts? If so, what type? (e.g. tote bags, pillowcases, laptop covers, etc.: I love crafty things! I have special pillow-cases (with sewn-in spots for little scent disks - they're awesome!), but everything else is, er, awesome. -Your one absolute favorite, BPAL: There's no way to choose just one! King of Spades and Snow White are tied for my absolute favourite, and lately, Hungry Ghost Moon, Schwarzer Mond, and Dorian have been rounding out the top five.

Rating (on skin): 5/5 Summarised in one word: Perfect spiced pumpkin! In the decant: Spiced pumpkin and cedar. Love! On skin, wet: A mixed bag of tobacco, pumpkin, vanilla, and cedar. One would think this would be much sharper than it is. On skin, dry: Very creamy, spicy pumpkin and cedar. Conclusion: Absolutely gorgeous! I can single out each of the listed notes save pine and white sage, but they blend together beautifully. I second the comparison to Illustrated Woman, but I think I like this just a tad more, if possible. I'm so glad I tracked down two bottles of this, but I still fear they won't be enough.

Rating (on skin): 5/5 Summarised in a few words/smilie: Surprisingly awesome. In the imp: Cherry-almond booze and faint mint! On skin, wet: There is something almost sticky about this, like slightly flat Rum & Cherry Coke. It's very strange, but not at all in a bad way. On skin, dry: Rum, something spicy (clove, maybe?), lime, orange, strong cherry, and fizziness! This is one of those "Not usually my thing, so why am I jamming my nose against my wrist so?" scents that I love for no apparent reason -- but oh, I do so love Te Po. It does have a "candle shop in fall" quality, but I think that's a good quality here. Conclusion: As many others have said, this is definitely fizzy, bordering on strangely carbonated. How the hell won imparts a carbonated quality to perfume is beyond me, but I've never come across something like it before. I definitely need to find a bottle of this.

It's easier to keep these in one place, y0. BPTP Room Sprays...your thoughts?: I never, ever thought I'd dig the BPTP room sprays, but hey! I was wrong. Ever since I discovered one can wear them as fragrance by spraying some felt and sticking it in a locket, or spraying one's clothes, I've been all over the Cathouse. I'm in a decant circle for the Hallowe'enies, and can't wait until they get here. What would a perfume based on you smell like?: At the moment, I'd say pumpkin, cinnamon, mulled cider, a wee bit of lemon and orange, and a deep black vanilla base. Who here likes Wizard of Oz things?: Definitely not me. Stance on Joss Whedon and his enterprises?: I'm a huge Firefly/Serenity fan. Other than that, I don't dig anything he's done (including Buffy, gasp!). What is your favorite pumpkin goodness? Anything. Everything. Pumpkin, pumpkin, pumpkin. What Halloween scent are you most looking forward to? I have high hopes for Mictecacihuatl, Samhain '08, Sticky Pillowcase, Sugar Skull '08, and Pumpkin IV. What incense scents do you prefer? Anything light -- heavy incense aggravates my sinus issues like you wouldn't believe. Mints, vanillas, and light fruity scents are always winners. Do you decorate for Halloween? What sort of decorations? Dress up for Halloween? Of course I decorate! I turn my spare bedroom in a special, Samhain-y area, and do the rest of the house in secular Hallowe'en decorations. I usually go to secular Hallowe'en parties on the 30th, and I almost always dress up. I haven't decided what I'll be this year yet! Bats, cats, skeletons, monsters, vampires, witches or what other ghoulies do you prefer? Bats, vampires, monsters, and skeletons have always been my favorites. Do you like horror flicks? I'm a horror junkie -- of course I like horror flicks. Earth, Wind, Fire or Water? I'm an Earth sign, but I've always been attracted to (not that way! ) and have had an affinity for fire. Tea or Coffee in the morning? Coffee as a get-me-moving, tea as a keep-me-moving. Bugs? Do you like 'em or not? In art and the like, love 'em. In the real world, not so much. By nature are you a morning lark or a night owl? Night owl. I do like the very early morning, right before and after sunrise. What is your favorite autumnal-seasonal drink? Mulled cider, anything pumpkin-y. Are you a soap addict? Oh, my, yes. Do you wear a watch? If so, what kind/style? I've tried to wear watches; it just doesn't stick. I have my phone with me all the time, so I just check it when I need to know the time. For tea drinkers, do you bag it or prefer loose? Both! I bought an ingenuiTEA not long ago, so loose tea is no longer a hassle. (Even when it was a hassle, I still loved it!) Does the weather change where you are, as in, does it get cold in the winter? Anyone need homegrown scarves, hats, mittens, etc? This is Michigan, so yes, it gets bitterly cold. It doesn't usually get scarf-hat-mittens cold until mid-November, though. Does your cell phone have a place to attach charms? Alas, nope. I have an iPhone in silicone skin, so there's just no place for charms. If you drink coffee (and make it yourself) do you use a French Press, regular filter basket coffee maker, Espresso Machine, Percolator? I'm lazy: I buy, not make, my coffee. What movie soundtracks (or scores) do you love? I've never been big on soundtracks, but I love the Nightmare Before Christmas and Moulin Rouge! soundtracks. How do you scent yourself? Do you layer soaps, moisturizers, etc. or do you go straight to slathering your bod with BPAL? I don't co-ordinate things, with one exception: if I know I'm going to put perfume on right after a shower, I'll use an unscented lotion/cream. I also tend to apply an unscented thick creme before applying roll-ons, since it seems to increase scent life. Do you/how do you scent your world? Candles, incense, diffusers, potpourri? None of the above? All of the above! I tend to use potpourri in my kitchen, incense in my room, and diffusers, candles, and/or tarts in the other rooms. Would you enjoy oil or vinegar flavored with herbs grown at home? Oy, yes. I love both olive oil and vinegar. On an unrelated note, French fries + white vinegar = LOVE. Who here is a complete, over the top, Alice In Wonderland fanatic? ME. ME. ME. What kind of music (genres, please) do you like? I'm a "the louder, the better" type of girl: heavy metal, hard rock; anything loud with guitars, really. I'm loving the new Metallica album (which I intend to buy when released!). Have any of you ever received a book from a Witchy and loved it so much you ended up buying a copy for a later Witchee? Not a book, but several times a Witch has sent something so awesome I had to find another for a future Witchee. What keywords do you use when searching for items for yourself on Etsy? "Dragon," "Steampunk," and "Alice" seem to be popular. I always forget to mention that I love dragons and dragonflies, and have a predilection for all things steampunk. Very important question: Are you planning on buying anything off your BPAL and/or other wishlists during the round? Probably not? I never know what I'll do re: BPAL from one moment to the next.

Rating (on skin): 5/5 Summarised in a few words/smilie: Cinnamon and cider! Preconceived notions/pre-review thoughts: In the imp: Spicy, Snake Oily apple! On skin, wet: Slightly spiced apple cider. It's quite nice, but doesn't really smell much like Snake Oil. On skin, dry: Cinnamon-heavy cider. This smells fantastic, but again, isn't really what I was hoping for. Conclusion: Spiced cider -- nothing more, nothing less. I don't get anything approaching Snake Oil here, which is sad, because that's what I was hoping for. It is fantastic for what it is, and if I come across a great price on a bottle, I'll pick one up, but I won't need to seek this out,.

Rating (on skin): 5/5 Summarised in a few words/smilie: Sugary wood! Preconceived notions/pre-review thoughts: I'm probably going to regret trying this, because of the rose, but how can I resist? In the imp: Sweet, woody blackberry. If it stays like this, I'm sold. It reminds me just a bit of a cross between King of Spades and Red Lantern. On skin, wet: Musky, salty leaves. There is a hint of something like celery. This is very strange at first, but the woody quality beneath the salt and leaves is gorgeous. On skin, dry: Burnt, woody, musky sugar with with occasional blackberry wafts. This is a distant cousin of Red Lantern, without the heavy caramel. The mahogany is impossibly warm and dark and other words I can't find. Conclusion: It's no secret that I am a fangirl for wood notes, so that I'm enamored of a sugary, musky wood scent should come as no surprise. I definitely need to find more.

Rating (on skin): 4/5 Summarised in a few words/smilie: Spring! Preconceived notions/pre-review thoughts: This doesn't seem like my sort of thing, but how could I try the other three and ignore LP? In the imp: Plum blossom and the dread ylang. Eep. On skin, wet: Surprisingly bright and, dare I say it, pretty! The plum blossom and lemon peel are the most prominent notes, and they're both soft and beautiful. On skin, dry: I hate to admit it, but this is gorgeous. I was prepared for a kick-in-the-face floral, but that's not what Spring is like, so it's not what La Primavera is like. Like Tania, there seems to be a dewy, almost wet quality to this -- like flowers in a mid-April shower. The orange blossom and lemon peel give the scent a wonderful, faint sweetness, and I don't think I'd care for this scent nearly as much as I do if it weren't both both notes. There's no sign of ylang-ylang, and just the barest hint of something warm and slightly darker than the rest of the scent, which I take to be the oakmoss. Conclusion: La Primavera is definitely a winner. I never, ever expected to like LP, so excuse me while I go try to build up a stash.

Rating (on skin): 2/5 Summarised in a few words/smilie: Seawater! Preconceived notions/pre-review thoughts: SM didn't really appeal to me, but how could I not at least try it? In the imp: Sweet-and-salty sea water and cucumber. On skin, wet: Watery, salty, but surprisingly lovely cucumber. It's sweeter than I'd anticipated, but I'm not complaining. It's not musky at all to me. On skin, dry: Bitter, salty seawater and strong, perfumey cucumber. It's much cleaner than I'd expected: for some reason, I had imagined SM would be salty and fish-like. Conclusion: SM is definitely the salty, bitter cousin of Blue Moon 2004. If it were just a bit less salty, I think I could adore and stockpile this, but since it's not, I'm glad I didn't grab a bottle.

Aredhel replied to filigree_shadow's topic in Liliths

Rating (on skin): 2/5 Summarised in a few words/smilie: Strange blueberries. Preconceived notions/pre-review thoughts: How could I not try this, if only for the concept alone? Luckily, the notes sound wonderful. In the bottle: Beautiful, creamy vanilla-blueberry. Love! On skin, wet: Blueberry tea. How very strange. I think I find this strange because my experience with blueberry in perfume is so very lacking, and, I think, for good reason: I'm not finding myself fond of blueberry tea! I can also detect red currant and musk, but just barely. On skin, dry: Musky blueberry muffins. A very... strange change. Have I mentioned that this is a strange scent? Hmm. It's very, very sweet, but not cloying. As a blueberry scent, this is quite lovely -- I'm just finding myself less than fond of blueberry. Conclusion: Strange really does say it all. It's a total morpher: vanilla-blueberry love to blueberry tea to musky blueberry muffins! I love the smell of fresh blueberries, but somehow, the smell of it on my skin is less than dazzling. I can, however, see how fruit/berry lovers would throw themselves at this.

Rating (on skin): 5/5 Summarised in a few words/smilie: Musky berry tea! Preconceived notions/pre-review thoughts: I amp jasmine something awful, but I'm giving this a go anyway. In the decant: Acai berry and jasmine. A strange but hardly unpleasant combination! On skin, wet: Musky berry tea! The white musk is much stronger than I'd anticipated, and that in itself is a fantastic thing! On skin, dry: Surprisingly little change from wet. Like all white musk-heavy BPAL blend, this has a very soft, fuzzy quality, like warm velveteen. The tea stays just this side of soapy, and the is muted beneath the musk. This is the closest thing to BPAL's white musk single note I've ever gotten, and it is gorgeous. Conclusion: Daiyu is surprise winner! It's got very little throw, so I'll need to slather, but I'm more than willing to do so. I'll definitely need a bottle!