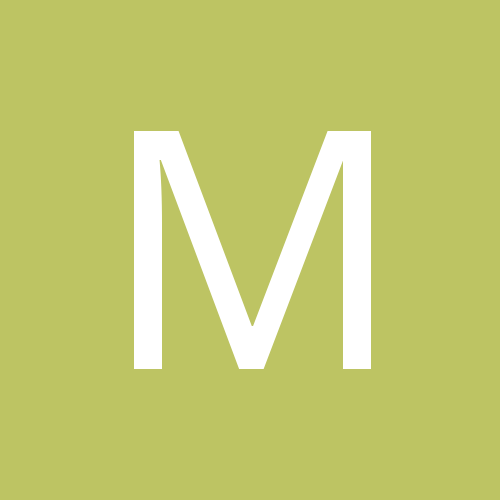 Content Count

302

Joined

Last visited
About mejuxtaposed
Rank

evil enabler


Birthday

08/06/1985
Contact Methods
Livejournal handle
ICQ
Website URL
BPAL
BPAL of the Day
Favorite Scents

Liz, Raven Moon, Sachs, Velvet Unicorn, Blood Kiss, Mme. Moriarty, Snake Oil
Astrology
Chinese Zodiac Sign
Western Zodiac Sign
Unfortunately, I have two different batches of this. I loved my decant I received in a circle, but when I purchased two bottles (from NYCC) they smell completely different. Wet: Decant: Red musk. Standard, a little creaminess hinting at the edges, but mostly red musk. I love red musk, so while this was good, I was hoping for something for interesting. Bottle: The creaminess is sort of a coconut scent I'm getting. It's not bad, just different. Drydown: Decant: ZOMG. This is gorgeous. It's somewhat perfumey, but in such an interesting way, and it doesn't turn too head or aldehyde-y. I've never smelt anything like this before. It's amazing. GAH. Bottle: This is not at all like the decant. This is all cream, no pretty red muskiness to be found. Such a difference between the two. I would love to find more of the red musk based one, but would rather not take another chance since I have two bottles of ones that I probably won't wear. Alas.

I've been putting off reviewing this because I can't really describe it. But it has to be my favourite BPAL ever. Ok maybe top 3 if it fights against Snake Oil and Mme Moriarty. But still, amazing. When I first bought this I almost swapped it away, for the first couple of months it smelled of men's cologne on me. I'm so glad I held onto it. After aging and letting the goodness blend together it smells like... wait for it... The Endless. Yes, this is how I expect them to smell. Dark, sparkling, smooth, unisex. Its resiny and smooth from the benzoin and vanilla, not foody at all, and also gets a little extra warmth from the pepper. The black musk makes it darker, but not dank or earthy, just deeper. I have 3 bottles and a decant and am wondering how to make them last forever. /end crazy fangirl review

JUST tried White Chocolate and Sugared Violets from the US Imp Swap box. Totally in love. Any recs on how to recreate this scent? Thanks!

NOM. All golden bourbony vanilla goodness. I get an initial whiff of herby chamomile when first applied, but that quickly leaves and I'm just left with a rich vanilla. Its not a plain whispery vanilla. Its an OMFG eat me nao vanilla. The bourbon quaility makes it richer and deeper and so so so good. It does stay close to the skin, and lasts only a couple of hours on me, but I do not mind slathering this one on. Besides, who doesn't want to smell like a whip weidling, sexy temptress, vigilante?

This is a bit of an odd blend. I got a soft freshly cleaned powdery cat (like it was just washed with animal shampoo) and a slightly aquatic/spicy aftershave feel. But its mostly in the background to this freshly bathed animal fluff. Interesting. I'll have to let my decant settle a bit to see if more notes emerge.

Blackberry Jam and Scones I like more than Eat Me in the GC. Its delicious. Vanilla wise, I really really can't stop pimping Velvet Unicorn. It is straight up vanilla cake on me. Makes me want to nom my wrist off. I also am an Antique Lace fan, but its not a OMFG food scent, but really nice against the linen scent. Sachs is really delicious, but not a pure vanilla cake scent, I definitely get the bourbon quality which isn't so much of a boozy vibe, but deepens the vanilla itself. Before BPAL, I thought vanilla was a boring "safe" scent. Not so much anymore.

Oh Liz, I luff you. First applied it smelled like smoke over vanilla. Dry down and ever since (for the past few hours) it is a smoky leather. I want a little more vanilla so I might try layering it with something, but it is quite wonderful as it. I never thought I would want to smell like straight smoky leather but its gorgeous. Anyone have any ideas on what to layer it with to get a little vanilla back?

I just fell in love with Carnival Wax's Dreabilly (Smoke and Dried Wood, Sugar, Orange Blossoms) Does anyone know if this reminds them of Devil's Night with the smoke and fire aspect? Dreabilly really smells like a burnt marshmallow on a stick to me, utterly delicious, but I can't afford the $90 bottle price tag. Suggestions?

I love Sachs but its more of a boozy, smoky vanilla than a pure one. The Velvet Unicorn is a vanilla cake scent to me at first (delicious) but dries down to a swett vanilla musk (also delicious). Have you tried Morocco? It's vanilla with a hint of warm spice to give it a slightly more interesting vibe. When I first tried Bpal I was after a berry scent, my mom likes vanilla so I was always thinking if I smelled like that I would be old ladyish. But now I'm hooked! The vanillas here are all nom worthy and different.

I gave my 10 year old cousin a couple of imps for fun. Tweedledee (which turned into weird orange on me - damn you kumquat) was a very fun fruity pebbles on her. And as bad as it sounds, I gave her Jezebel (soap on me) was a wonderful honey rose on her. I'm trying to think of what else would work... Velvet Unicorn, because who doesn't want to smell like cake and candy? Alice, spicy and creamy yet innocent.

mejuxtaposed replied to shriekingviolet's topic in Ars Amatoria

This was one my first blends I purchased when trying out the patchouli note. And fortunately other ones swayed my mind, but this one would have made me sworn it off forever. I have since learned that I cannot wear apricot, and it turns straight into a wet muddy dirts cedar mush on me. Mix that in with the black patchouli, it was the bottom of a soily river bed. No such luck here.

This one was sheer sadness for me. I was expecting a delicious juicy plum, but the booze notes overtook everything. It smelled like a sticky sweet fake red candy. It had such a big throw, I ended up washing it off (it took a few washes) because it was wafting heavily in my very small cubicle. I love the plum note but the booze won this round. (Doesn't it always though?)

Wet: Slightly fruity very sugary with a hint of herby lemon. Fresh. Dry down: Oh. Well that's a little dissapointing. Don't get me wrong this isn't lemon Pledge or Lysol, but whoever said "hotel lobby" was dead on. I wish the freshness stayed and didn't turn into powdery, carpet cleaner.

So this is an interesting scent. I don't get any chocolate, but all bubbly ginger ale which is pleasant and cute. Until... About half an hour later I get the cheap sex. It smells like a girl woke up the next morning after spending the night in a strage bed which chamgpagne spilled in her hair. While not exactly gross BO scent, there is definately a dirty skin musk. Not for me.

I just tried, Candy Phoenix and that is purple. Also: Hollywood Babylon, Horreur Sympathique, Jester, Bewitched, Dragon's Heart, Miller vs. CA. All are purple in their own way. Candy Phoenix and Jester have a boozy candy thing going on. Horreur Sympathique and Hollywood Babylon are grape to me. Miller vs. CA is plum and leather. Bewitched (and Glasgow now that I think about it) are a more nature-esq purple and Dragon's Heart is like warm purple incense.