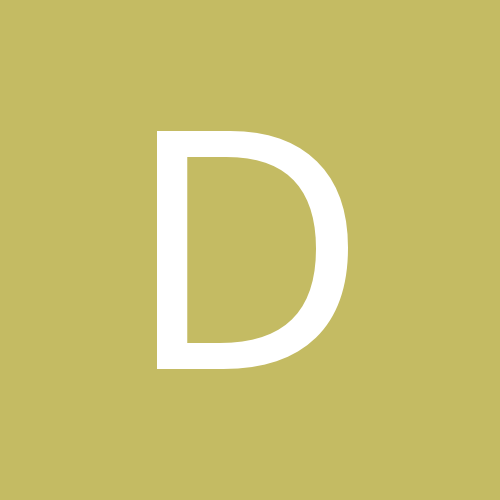 Content Count

1,272

Joined

Last visited
About dawndie
Rank

obsessive precious hoarder


Birthday

09/12/1970
Profile Information
Pronouns
Interests

Going out for chips and salsa and beer, estate sales, Disneyland's Haunted Mansion, '80s alternative, CSI: Grissom and Most Haunted.

Mood
BPAL
Favorite Scents

"Fun Froody Winey" blends: Perversion, Bordello, Wanda, Black Phoenix, Madrid Rose blends: Alice, Parlement of Foules, Rose Red Incensey blends: Mme. Moriarty, Hellion, Snake Charmer, Midnight Mass, Morocco, Glasya, Nahemoth Weird unique blends: Dead Man's Hand, Quincey Morris, Pink Phoenix, Tarot: The Star, Brom Bones, Shub-Niggurath, Monster Bait: Underpants
Astrology
Chinese Zodiac Sign
Western Zodiac Sign
In bottle: vague cocoa On skin: punchy musk and patchouli, woof! Half-hour later: this is lots of dark musk and patchouli, and cocoa is trying in vain to sweeten this up a bit. Blood musk is in Tombeur, a big favorite of mine, and turns out different than red musk on me. Definitely darker and more feral.

In bottle: light dusty incense On skin: sweet incense, pretty! Half-hour later: still lots of sweet incense In conclusion: this goes for hours and hours -- how nice that this doesn't disappear on me. The sweetness isn't too sugary or floral, and is a nice top note to the barely-wooden frankincense.

In bottle: green, like A Blade of Grass On skin: lots of fresh juicy green with a little bit of rose. Pretty! Half-hour later: rose is stronger, but it's a light perky rose, not deep & dark like Rose Red In conclusion: I was hoping this would be more dusty leaves instead of juicy greenness, but the rose is so nice and not powdery (and strong too!) that I don't mind. More of a spring/summer blend than a fall one.

In bottle: salted almonds On skin: lots of leather, half-way between dusty Dead Man's Hand and shiny-sleek DeSade or Spanked Half-hour later: still some leather, and patchouli with a vengeance In conclusion: all I got with this one was leather and patchouli, and nothing else appeared on me. However, it's a nice combo -- I like it more than the discordant patchouli and vanilla combo of Banshee Beat. Both the leather and patch are mellow versions of itself, and it's comforting in a "hug from a good guy friend" way.

In bottle: pungent incense On skin: dry sandy incense Half-hour later: clean incense, almost soapy In conclusion: this is another Southern California blend, like June Gloom '09 -- both remind me of home. The dry incense and soap combine to make a blend full of fresh air.

In bottle: sweet musk On skin: blast of smutty musk, pow! Half-hour later: dirty honey has appeared, with a bit of wood and dusty champaca In conclusion: this reminds me of several favorite blends -- Womb Furie mostly, but also Snake Oil (obviously) and even Hellion with the patchouli and champaca flower. Another classic blend.

In bottle: delicious rum extract On skin: boozy rum, not too sweet Half-hour later: warm vanilla wood In conclusion: this one seems complex for a "single" note. The ending is what I liked about Hony Mone, dark creamy vanilla that's good enough to eat. No strong clove or almond on me.

In bottle: high-pitched perfume On skin: creamy Lace base right away, that perfumey vanilla Half-hour later: the Lace base is dustied up with dry leaves and tobacco In conclusion: I like that this one starts out as Black Lace ends, the vanilla and linen that's strong and "perfumey" but not too obnoxious. The dustier ending reminds me of Hunter Moon 2007, those October leaves crackling above the vanilla. This blend is stronger overall than the past few Laces I've bought, which seem to fade quickly.

dawndie replied to izile's topic in Dawn

In bottle: sweet light roses On skin: roses with bitter resins Half-hour later: sweetened roses with a bitter incensey tinge In conclusion: I love the BPAL Rose blends for the most part -- such a snooty flower, but so pretty. I like the resiny incense base on this one, like what I wanted Parlement of Foules to be.

dawndie replied to GypsyRoseRed's topic in Coraline

In bottle: flan! On skin: plastic? boooo Half-hour later: luscious butterscotch pudding, but oops! I dropped it in the dirt! 5-second rule? I'll eat it anyway In conclusion: I'm glad that plastic phase disappeared, but that's typical of some of the dessert-y blends on me. Very Midway-esque, starts out a bit "fake" but mellows out. This ends up reminding me of Banshee Beat, that odd yet endearing combo of sweet and dirt.

In bottle: very light flowers On skin: sugar-sweetened floral Half-hour later: fading fast, how sad In conclusion: this one reminds me of Numb, without the strongly astringent mint. Light and pretty, but wish it would hang around instead of flitting away.

In bottle: dark juice On skin: acidic fruit juice, too sour to drink Half-hour later: settled down a bit with a base of light musk In conclusion: this is definitely the blueberry from Crawdad Dream, super-juicy and not too sweet. I like that there's a musky base -- not a bakery base, but something to keep the fruit from disappearing or turning to plastic. A great long-lasting fruity blend.

In bottle: astringent On skin: light & airy licorice, not dark at all Half-hour later: darker and sweeter, with lots of sugar. Nice Lace base too In conclusion: I took the plunge on this one, even though absinthe isn't one of my favorites (too much like black licorice). But this is great -- sweet without being over-the-top, not too boozy and no overpowering black licorice. I've been wearing this one all week.

In bottle: watery sweet tea On skin: lots of dusky almost-white musk Half-hour later: settled down into that creamy Lace-ish base, sweet and dusty In conclusion: my only fear was the tea, and luckily that doesn't come out too strong on me. This one lasted a decent amount of time on me too. Another nice Lace blend.

dawndie replied to iiinterstate's topic in Lupercalia

In bottle: tropical drink On skin: boozy and sweet Half-hour later: the coconut has arrived, dark and dusky In conclusion: as others mentioned, this has the more "natural" coconut from Tiki Princess. I was a bit disappointed that the ambergris wasn't stronger (I know!) because I thought that would make it more saltwater beachy, but I can't complain. This is a darker summer blend, if that makes any sense -- something to wear out at night in the summer when it's still 90 at 10:00.