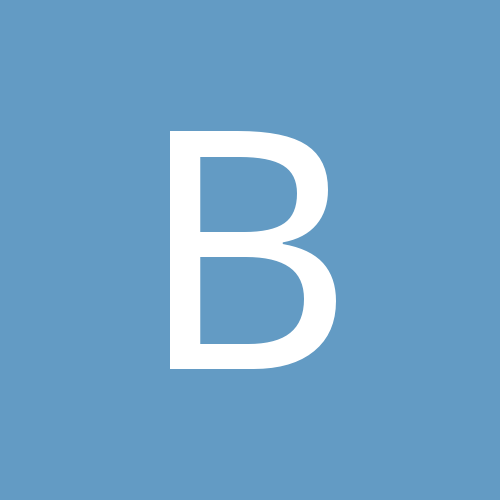 Content Count

130

Joined

Last visited
About beakerwill
Rank

a little too imp-ulsive


Birthday

02/21/1981
BPAL
BPAL of the Day
Favorite Scents

Lurves: Rose.. love (almost all) the rose. Citrus and tea; Aizen-Myoo, Tamamo-No-Mae, Embalming Fluid, & Kumiho are favs. Pumpkin! and Spice. Apple. Anything plum! Frankincense is lovely, & patchouli can be very nice. Marshmallow, sugar, and sweet lavender - Happy Baby, Tweedle-dee, and Tweddle-drum are favs.Ish: Developing a greater taste for some wood/musk notes. Also gaining an interest in feral/incense/resin blends - never found any before BPAL that worked. Sandalwood is decent, in context. Vetiver is usually my friend. Love mint in the bottle, but still looking for one that likes me, other than Grr. Honey plays nice, sometimes. Not So Much: Most aquatics, and every ozone I have met. Musk and Amber are both...temperamental. Snake oil (Sacrilege! ;P) is plasticy new, almost not there aged - but I like the Snake Pit. Get it away!: Jasmine - smells like urinal cakes or cat pee, and Won't.Wash.Off.
Profile Information
Pronouns
Interests

DH, the boys, BPAL ;P, books (modern supernatural fantasy, 30's sci-fi, classics, autobiographies..anything I can get my hands on!) knitting (slowly and poorly - but knitting), cats, horses. Still love me some USMC (can take the girl out of the Corps, but not the Corps out of the girl).. steampunk, Sci Fi (why'd they cancel Firefly?), Paleo/Primal, did I mention Books! Terry Pratchett, Neil Gaiman, dark humor, British humor (aren't they the same?), Alaska (will always be home).. and too many other bits to list.

Mood
Astrology
Astrological Info
Chinese Zodiac Sign
Western Zodiac Sign
Possibly Jazz Funeral? My memories of it are sweet, green, and spicy, but it does have a dirt note.. Description: Bittersweet bay rum, bourbon, and a host of funeral flowers with a touch of graveyard dirt, magnolia and Spanish Moss.

beakerwill replied to livingdead71's topic in Liliths

Sweet, sweet strawberry, with a touch of mint. I love sweet candy blends, and this strawberry doesn't have that plastic death note that so many have. I may have to get a big bottle..

beakerwill replied to gentle-twig's topic in Liliths

Hm. Really reminds me of Cool Water perfume.. Not a bad thing, necessarily. Just unexpected. A very "perfumey" aquatic floral. Like zankuko said, very "office appropriate"

beakerwill replied to Shollin's topic in RPG

Half-Elf + Mage is a slightly dryer version of Mage.. If anything, it makes Mage smell more like what I had expected from it's scent notes. Perhaps a bit more sophisticated the Mage alone, and better than the woody dryness of Half-elf. Not bad, but I adore Mage, and really don't want it to be a "drier" sort of scent. Eta - because "drier" vs "dryer"..

Amazing stuff, this. Dragon's blood and frankincense, with other resins in the background, and a hint of smokiness. Rich, mellow and sweet, never high pitched or overwhelming, the way so many resin based scents can be on my skin (well - frankincense is always a win, lol!). As a previous review noted, it is reminiscent of fall scents as well. Love it!

From a lab fresh frimp;a very dry, wood/old dead leaf scent. Not surprising, as that is how sandalwood usually reads on my skin. No white tea or beeswax showing, and 20 mins on it is almost gone. I will try layering good or evil, and see what happens. Or maybe mage...

Sweet. Very, very, sweet. Cloyingly sweet. Sweet floral laundry.. something. Fabric softener? It isn't soapy enough to be detergent. I generally quite like florals, including many of the "love it or hate it" florals such as rose and lilac, but this is a bit much. And it is not only headily sweet, it is persistent; 45 mins after application and two wrist washings later, it's still here. Given that my skin eats oils like bloodlust, whip, and perversion for a light snack, that says something about the heft of this scent. Swaps/frimps for this one.

Sweet, slightly spicy, woodsy cuddly loveliness. Something about it hits my nose as almost buttery. As it dries on my skin it mellows, becoming even more cuddly. I'm getting a hint of berries, or red fruit.. might be the "burgandy pitch incense". A fall/winter/spring scent to me, for wearing in cooler weather. It does fade faster than normal for me, though.

This had a sweet, cinnamon spicy woodiness in the imp, that it retained wet on my skin. As it dried, it was as if I were wearing a faintly cinnamon scented bug repellant over a super sweet, heavy perfume. It almost reminds me of Poison, minus most of the grape. And good lord, it has staying power Eta - autocorrect hates me.

Retesting my decants from the Pickman's Gallery 2013 (Lilith's drawings).. Sweet green grass and light floral's in the decant - the "feel" of it reminded me of Happy Baby! On, it was floral grassiness, with a hint of cologne.. As it dried, it became a traditional "perfume" scent. Several hours later, it is now a very faint, "fresh" scent; depending on how much I move (body heat increasing/decreasing) I get wafts of grass, or grassy floral, or fresh "perfume".. Interesting Spring scent, but I'm glad I didn't get a big bottle during the release, as it would not be used. ETA - Because I apparently cannot complete all my sentences..

Lemon sugar and lavender buds. Got this during the original release, wore it a few times and forgot about it.. tried it again today, and OMGosh - this is (still) awesome. A simple scent by description, it has unexpected complexity. It starts out as a basic sweet lemon/lavender, but as it mellows it has more depth, less astringency, and lasts for hours on my skin. Happy Baby for teh win!

Hmm. It was a lovely patchouli coconut in the imp and wet on my skin... But within twenty minutes of application, it was sweet pencil shavings. Meh.

Retested before deciding on an order of 2013's BBM.. and ohy goodness. Old lady perfume to the max! Heavy, cloying, and gave me an almost instant headache I love orchid, but this combination of notes isn't playing nicely. I seem to be getting effects similar to those experianced by symphonyinsilence. I will be putting this one in the swaps section, definitely not going to be buying this years edition!

From the first sniff, this has struck me as a more delicate Kabuki variant, due to the licorice and fruit combination. It has the same "nose feel", but isn't as bold and in your face as Kabuki. The longer it has been on my skin, the more apt that comparison has become. This isn't a problem, as I love Kabuki, and the lack of throw and comparative delicacy is much more work appropriate. After 10 mins of wear (on wrists - mileage may vary in cleavage, etc), it has faded to a delicate, sweet licorice/patchouli blend, lightened and brightened by the other notes. Very little throw, less than my norm - which isn't much! It hasn't had any perceptible changes between 10 minutes and an hour; still very much a close to the skin scent, but I keep finding my wrists next to my nose, lol. Hmm. Maybe I should convince DH that I need a big bottle of this one too... (decant by Ralenth)

The first five minuets or so are.. different. Very green and peppery (presumably the pine and petitgrain) with an underlying sweetness, intriguing but not extraordinarily "wearable". However, after about five minutes to settle, it smells of real strawberries, and greenery, and amazingness. This is wonderful! This is the first BPAL strawberry or strawberry-like scent that hasn't ended up smelling of 80's plastic strawberry shortcake dolls within seconds of application. I have acquired several strawberry scents in an attempt to find one that worked.. I think I can destash without fear now Sadly, it fades fast, but that isn't unusual for me. This has turned out far better than I would have expected from the scent notes; definitely a big bottle!