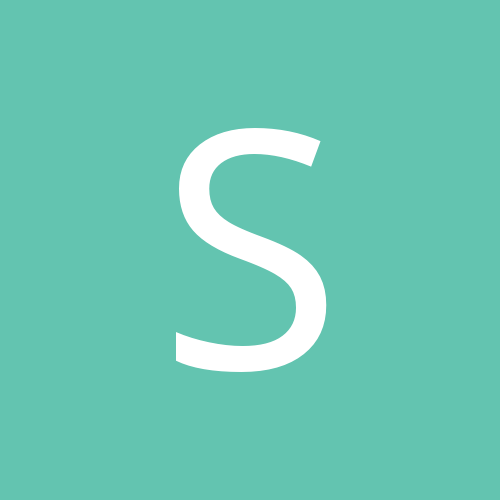 Content Count

815

Joined

Last visited
BPAL
BPAL of the Day

Boomslang Skin! Lacewing flies!

Favorite Scents

For now: Lady Luck Blues, Snake Oil, Yemaya, Titania, Bess, Kumiho, Pumpkin Queen, Punkie Night, Melisande, Horreur Sympathique, Tamamo No Mae, Beaver Moon o7 LOVE- Jasmine, Rose, Vanilla, Tonka, Benzoin, all kinds of Ginger, tea, Gardenia, Sweet Pea, Peony, Sandalwood, white musk, black musk, egyptian musk, lavender, berries, coconut, tobacco, cocoa, wine (most boozy notes actually), honey, & most fruits Not my thing- vetiver, ambergris, civet (they're okay in small small doses), some herbs, some woods & mint
Profile Information
Interests

Smelly good things. Art (surrealism), film (Eat Drink Man Woman), Music (soul child) and the socially conscious (knowmore.org, to the left). Good conversation, with random people... that's why I LOVE San Francisco (Asian Art Museum, J Line friendlies, Embarcadero, Chinatown tea house & dim sum, Powell, free concerts @ Golden Gate park, the Haight, hidden art galleries, the Ferry Building, best hole in the wall chinese food you'll ever find, the Stinking Rose, Bistro Burger's salmon burgers, North Beach, the Marina, crab rolls, best eats in Nor Cal in a concentrated area & the Milk bar where the music don't stop and stay away from the Tenderloin where the crackies stand in the middle of the street).... and the Castro....where an engaged gal can have some good clean fun with hot boys! <br /><br />The Office (Ryan started the fiiire!), Arrested Development (Mrs. Featherbottom), & Flight of the Conchords (Ginger balls!)... Zoolander (Hansel, he's so hot right now. Hansel.... I can turn left!) Talledega Nights (Don't you stick that knife in your leg!)<br /><br />Eating right (no red meat, fresh organic veggies galore)...but Asian foods are my weakness (Japanese, Chinese, Indian, Thai, Vietnamese, pho, nem nuong, sashimi, agedashi tofu, panang/green/red curry, fried ice cream, taro egg cakes, and greasy Filipino foods, love Sinigang!!). Cooking, baking.... & eating with appreciation. Exercise. Sports. Watching my fiance play ball with his team. Dancing & enjoying.<br /><br />and putting my Road to Elsewhere on repeat.

Mood
Astrology
Astrological Info

Pisces who loves her Pisces. <3

Chinese Zodiac Sign
Western Zodiac Sign
THE RAGGED WOOD William Butler Yeats O, hurry, where by water, among the trees, The delicate-stepping stag and his lady sigh, When they have looked upon their images Would none had ever loved but you and I! Or have you heard that sliding silver-shoed Pale silver-proud queen-woman of the sky, When the sun looked out of his golden hood? O, that none ever loved but you and I! O hurry to the ragged wood, for there I will drive all those lovers out and cry O, my share of the world, O, yellow hair! No one has ever loved but you and I. Lily of the Valley, star jasmine, benzoin, vanilla, plumeria, bergamot, Terebinth pine, juniper berry, and tea rose. I picked this up because I love all the florals + benzoin & vanilla. In the bottle, I smell bits of plumeria, bergamot, and something slightly foresty. On my skin, it is more foresty than floral, but after awhile it all settles (thank god!) into a well blended & smooth close to the skin floral scent. It reminds me of a wedding bouquet (and all the floral arrangements) + an outdoorsy wedding if that makes any sense. It echoes the poem perfectly! :clap:

shellyshells replied to abejita's topic in Lupercalia

I can smell all of the above... vanilla, saffron, & buttercream! YUM! ughhh but minty-ness. I want to like it but the minty is just urghh. I'll hold onto the bottle to see how it'll age... hopefully it gets better.

yup, this is the best jasmine scent i've come across! she is the main player and the honey + honeysuckle lend their subtle influence to her. i expected more honey out of this but i am happy with this blooming jasmine blend.

Tanuki- it does remind of Fire Pig! Must be the candy fruitiness! I don't what it is exactly, but this smells so familiar? It kinda reminds me of the smell of a Sanrio store 10 yrs ago... Well I love this floral fruity blend with its soft citrus and juicy plums plus some kinda floral that keeps it from being too sweet. Well I'll probably have to get a back up of this!!

Wow, this lunacy is It does evoke the moon, very sparkly indeed! I can't really pin a note down but I want to say a glowing white! perhaps sandalwood? and I want to say something musky... maybe a really subtle white musk? It's an awesome moon scent in my book.

2007 version- Ooh! It smells absolutely deliciously cakey with hints of fruit & wine. Ah but on the drydown a slight plasticky smell in the background. I wonder if there is some kind of cream or milk note in here... I seem to turn them into plastic like Milk Moon. Ugh... it was so nice at first. Oh well.

shellyshells replied to absinthetics's topic in Yules

2007 version- Wow, a snow scent I actually like! I can't really pick out the notes but I do get impressions of snow, mint (a tolerable amount), & white florals. Later it becomes slightly foody. Very surprised that I like this blend! Oooh and it has alot of throw

shellyshells replied to sarada's topic in Yules

So gorgeous when wet! Its a darkened but ripe juicy pomegranate As it dries I get subtle soapiness in the background... I might still get a bottle though, in case aging makes a difference.

shellyshells replied to Delirium1009's topic in Yules

Oh man, I really really love this in its wet stages! It's like a fresh baked fig cookie/cake (is there such a thing?) As it dries down it is a subtle fig incense on my skin.... I keep going back and forth on whether I should get a big bottle or not... I probably will! I can't wait to see how this baby ages!

shellyshells replied to requieminblack's topic in Yules

well it smells soooo beautiful in the vial! but peanut butter on my skin.... so sad! i'll hang onto it to see if it gets better with age...

shellyshells replied to jj_j's topic in Yules

Snow White 2007- At first sniff from the bottle, I get soft powdery floral that I like. On my skin, it turns into a sweet white floral and almond... almost like a distant cousin of Lush Snowcake. It is a very pretty scent but not omgloveforever! will definitely keep it because I'm sure I'll have an occasion to wear it.

When I first tried this on it was egg custardy love! This is my second skin test now it's more vanilla musk. I don't get much carnation, thank god, but I'm kinda sad that dessert smell is gone. It was soo so good when I first got it!

This is... just wonderful! I was really hesitant to get this one because I thought it would be similar to MB Bloody Mary... but it stands on its own just beautifully. At first sniff, I get a buttery (like the pumpkins??) + cherry whiff but on my skin it is strawberry cheesecake! y'know those strawberry cheesecake ice cream bars? it smells like the taste of it! i'm really loving this one.

shellyshells replied to Archaic Smile's topic in Halloweenie

Wow this is a fresh greenhouse garden scent to me. It reminds me of bruised and dewy florals. I can't really pick out any single floral note, but it smells like a well blended bouquet of green and white florals. I like it but I'm not sure I need a bottle of it.

shellyshells replied to harmonyfb's topic in Halloweenie

Whew! Now that's one leafy scent. It isn't what I generally I look for in a scent but I kinda like it. It's probably something that will grow on me. In any case, glad to have a decant!