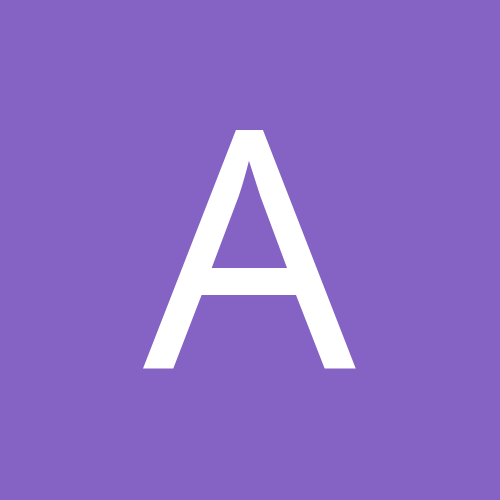 Content Count

676

Joined

Last visited
About alizarin
Rank

sexy swapper


Birthday

07/08/1978
Contact Methods
ICQ
Twitter
Website URL

http://erinmorgenstern.com
Profile Information
Pronouns
Interests

books, tarot, art, writing, tea, more books, red wine, alice in wonderland, nightmares, dreamscapes & ethereal enigmas

Mood
BPAL
Favorite Scents

Smut, Red Lantern, Sugar Skull, Creepy, Dorian, 13, Mouse's Long & Sad Tale, Hymn to Proserpine, Agrat-Bat-Mahlaht, St. Foutin de Varailles
Astrology
Chinese Zodiac Sign
Western Zodiac Sign
Red rose and red currant with amber, blood orange, myrrh, and golden musk. Wet: straight-up rose, almost a wet rose. Dew-kissed and watery. Amber starts to show up almost immediately, going slightly powdery but thankfully not for long. Getting a bit of myrrh on the edges, but still mostly a soft rose. As it settles, it's warm and soft and the notes are almost indistinguishable. I've had this comment window open for hours trying to describe this. It's not quite floral, it's not quite fruity. It's this lovely soft rosy amber with something sweet and almost creamy playing around the edges. I only get a hint of the orange glowing brightly somewhere just out of reach, like a hidden juicy center. Really, just lovely.

alizarin replied to Thursdae's topic in Yules

In the bottle: very crisp & clean with a sweet undertone. Dry on me it gets a little creamy but not heavy, it stays very fresh-smelling and softly sweet. Not getting a whole lot of nutmeg or cinnamon, but the fluffiness of the marshmallow is there, floating around with the crispness of the ginger. It's a fluffy, airy sort of scent but still nicely cozy. This is much brighter than I'd expected. I had anticipated a heavier, sweeter blend based on the notes, but this is a rather pleasant surprise.

alizarin replied to Ina Garten Davita's topic in Yules

In the bottle, definitely getting the juicy, liquid candy blast. Almost like a candy-sweet cocktail, one of those ones where the alcohol is completely disguised so you just keep drinking them. Wet on me it doesn't stay candy-sweet for very long, it dries down to this glorious, soft sweet scent that's almost impossible for me to pick individual notes out of. There's that vague juicy fruit somewhere, but it's so well-rounded with the vanilla and the softness of the amber that it doesn't scream fruit, nothing overpowers anything else. I'm not getting much of the cocoa, except for a hint of warmth. It's an effervescent scent but there's enough to keep it grounded. I was not expecting to love this as much as I do. It's really, truly lovely.

2010 version. I only recently discovered that sugar notes smell divine on me, so this is my first Sugar Skull. Not an exception, this is divine. Very sweet at first but mellows quickly on me into a warm toasty sugar with a rich fruity undertone. It's a dark fruit, not sure what but it seems dark & juicy rather than bright. Love this. Kicking myself for avoiding sugars for so long.

This is what Pumpkin Latte does on me: COFFEECOFFEECOFFEEcoffeecoffeeCINNAMON. Yeah. There's a bit of a nutmeg hint in the last cinnamon stage, a very dry spice smell. Like I'm stuck at the spice shaker shelf at sbux & I don't remember where I put my latte. I love the idea so much that I'm going to hang onto it & see how it ages.

Straight up red musk in the bottle, and stays that way wet on me. Then the honey turns up & threatens to go powdery on drydown, I was afraid it was going to stay there but the powdery stage doesn't last too too long before settling into a soft, sweet musk. It's a very close to the skin, intimate scent that's soft but has a nice, sexy depth to it. I'll be curious to see how it ages.

In the bottle OMG coconut. Almost nauseatingly so. Wet on, the coconut stays strong, almost sunblock-ish, but the sugar is immediately noticeable as well. Thankfully, the coconut calms down and this mellows out into a very nice, soft scent on me. Sweet & warm. I can't discern the pepper, but it might be keeping the sugar from being overly sweet. The coconut is still there but in more of a fresh, slightly creamy undertone.

In the bottle the vanilla is obvious but I'm getting a lot of the cardamom, also. Drydown on this is really interesting. The cardamom is still very noticeable, but the sugar and musk are there, too. It's almost a baking smell, not in a a finished baked goods way, but in a dry ingredients out on the counter way. An open spice rack, a sprinkle of sugar, the softness of flour. My skin chemistry seems to work well with this blend. Sugar notes tend to be my friend. It's softer than I'd expected from the description. It fades fairly quickly, I can still smell it after a few hours but it's probably going to require reapplication. It is very soft and fluttery and moth-like, which is marvelous.

#95 Straight-up vanilla in the bottle, if there's something else it's sweet and I can't immediately distinguish it. Maybe a light musk? There's something bright & clean around the edges. The more it dries the more the vanilla calms down & I think there might be white musk in here. If there's something else it's so well-blended that I can't pick it out. Maybe something sweet, there's almost a powdered sugar something dancing around in the background. It might be a straight up sugar note, it reminds me of other blends with sugar. Very dry, this is almost like Smut on me. Lighter. More vanilla. But Smut-esque. Really gorgeous. I limited myself to a single Chaos this round and I clearly lucked out. ETA: Having worn this several times and having aged a few weeks, I'm almost positive the mystery sweet note is marshmallow. Something like the lovechild of Smut & Boo. Still adore it.

2010 version I have, I confess, never tried any of the previous versions and now I have absolutely no idea why not because this scent is outstanding. In the bottle it's sweet & boozy. Dry on me it's all sugared musk. Gorgeous, sexy sugared musk. Sweet without being cloying, sultry without being too heavy. My husband has declared that I have to wear this all the time now. Might need to get a backup bottle.

alizarin replied to edenssixthday's topic in Lupercalia

In the bottle Saint Foutin de Varailles is all sweet & wine to my nose. When first applied it morphs a bit and the resiny, rosey notes come out to play. It took awhile to mellow out, but once it did it's a glorious scent. The frankincense is most prominent on me but it's very well-rounded with the sweetness of the beeswax and just a hint of dry rose. The wine almost disappears but it's still peeking around the corners a bit. Sanctified yet sultry. Absolutely gorgeous.

alizarin replied to Eutectic's topic in Yules

In the bottle I get hit with a straight up sweet & gooey note I'm pretty sure is a combo of the caramel & honey. Wet on me it's hard to pinpoint anything, sort of sweet and sort of muddled. It went through a (thankfully short) powdery phase before dry down, honey sometimes does that on me. But once it settled completely the powderyness dissipated and it is absolutely gorgeous. The spice balances out the sweet and it's beautiful and warm and amazingly blended, I can't pick out any individual notes. Definitely sensual, a warmth in the cold scent that matches the poem quite well. Can't stop sniffing my wrists. Very much looking forward to wearing this on chilly winter days & nights.

CCCLVVII (I think, label is slightly smudged.) In the bottle I get a sugared fruity clove scent. It reminds me a bit of something else I have. Blood Kiss, maybe. On wet it's almost a fruit tea sort of scent, a dry loose fruit tea. I'm not getting much Dorian save for the sugary note, it's buried in something that might be clove and something red & fruity, cherry maybe. It smells red. Drydown kills the sweet a bit but leaves an interesting scent. Any individual notes I could discern earlier are gone, and what's left is really lovely. Dry and slightly sweet with something kind of sharp and clear in the middle. Soft but with a bite to it. Like poisoned cherries instead of poisoned apples. I almost didn't order this (even though Dorian is one of my favorites) because I'm very picky but I seem to have lucked out. Dorian wrapped in red velvet. Meow.

A huge white horse, of the kind that the people who know horses would call a "grey", came ambling up the side of the hill. The pounding of its hooves could be heard before it was seen, along with the crashing it made as it pushed through the little bushes and thickets, through the brambles and the ivy and the gorse that had grown up on the side of the hill. The size of a Shire horse it was, a full nineteen hands or more. It was a horse that could have carried a knight in full armour into combat, but all it carried on its naked back was a woman, clothed from head to foot in grey. Her long skirt and her shawl might have been spun out of old cobwebs. Her face was serene, and peaceful. They knew her, the graveyard folk, for each of us encounters the lady on the grey at the end of our days, and there is no forgetting her. The horse paused beside the obelisk. In the east the sky was lightening gently, a pearlish, pre-dawn luminescence that made the people of the graveyard uneasy and made them think about returning to their comfortable homes. Even so, not a one of them moved. They were watching the lady on the grey, each of them half-excited, half-scared. The dead are not superstitious, not as a rule, but they watched her as a Roman Augur might have watched the sacred crows circle, seeking wisdom, seeking a clue. And she spoke to them. In a voice like the chiming of a hundred tiny silver bells she said only, "The dead should have charity." And she smiled. Ethereal, opalescent, and radiant: pearly sandalwood, white amber, tobacco flower, orris, castoreum bouquet, soft resins, and pale petals. In the bottle: Very bright and clean and just a teensy bit soapy. On wet: still bright, the word ethereal came to mind even before I looked back at the description. It smells transparent and I can't quite place any of the notes. The soapy tinge disappeared almost immediately. On dry: It is ethereal, opalescent, and radiant, truly. It's light but it has depth to it, it smells fresh and ancient at the same time. Warms as it dries, the resins are peeking out. It's very soft and calm. There's something almost smoky hovering around the edges, too, I'm not sure if it's the tobacco flower or something else. It's blended beautifully, nothing is overwhelming. I can pick out the sandalwood a bit but only a bit. It smells grey. A pearlescent, silvery grey. I'm not a floral girl so I was worried about the pale petals but they're not showing up on me. Maybe the idea of flowers somewhere in the background but nothing overpowering. It's definitely gotten more resiny/ambery/musky on dry down, I was concerned at first that it would be too light for me but it's not light, it's not dark, it's somewhere perfectly in between.

I'm a Cancer Sun person and I've been wanting to expand my scent horizons, so I felt obliged to pick up a bottle. I'm very, very pleased with it. Wet on me it's very watery, in a summer rain sort of way. Light and refreshing and just a little bit crisp. I can't easily discern specific notes, maybe a little bit of orris and chamomile, but really it's beautifully balanced into one scent. On drydown the wateryness dissipates and it's just soft and vaguely sweet and positively lovely. It will be in heavy rotation for the summer, I can tell already.