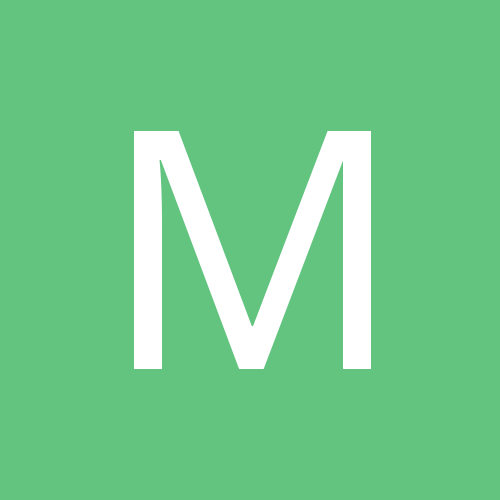 Content Count

1,509

Joined

Last visited
About modesty_blaise
Rank

obsessive precious hoarder


Birthday

09/18/1979
Location
Location

over the hills and far away

Country
Profile Information
Pronouns
Interests

books, feeling crafty, twin peaks & futurama, jewelry (hell, anything shiny and glittery!), horror movies, writing, kitschy decor, music & concerts, rain when you don´t have to go anywhere, astrid lindgren & neil gaiman, my macintosh, trashy entertainment, victorian london, rock guys with tattoos (heh!), making out, chandeliers, comics, water ballons, sun glasses (instant coolness!), pretending to be a local when on holiday, my little pony & view masters, roman dirge, feminism, old (and cheesy!) musicals and my numerous note books

Mood
BPAL
Favorite Scents

The ones I adore: Black Pearl, Bliss, Dorian, Embalming Fluid, Graveyard Dirt, Honey Moon, Ice Queen, Lump of Coal, Midway, Skadi, Spooky, Usher Others I wear frequently: Aizen-Myoo, Amsterdam, Antique Lace, Beaver Moon, Bordello, Budding Moon, Dana O´Shee, The Dormouse, Dirty, The Hamptons, Kunstkammer, Midwinter´s Eve, Monster Bait: Underpants, Nuclear Winter, O, Snow Bunny, Snow Moon, Spirits of the Dead, Talvikuu,
Astrology
Chinese Zodiac Sign
Western Zodiac Sign
Why didn´t I get HGM? Why??

Hahaha, that´s brilliant! A lot of people have mentioned that the boys like Bordello. It´s actually not so inappropriate as it sounds, scentwise. Also, from what I can recall, men in general seem to like sweet scents? Don´t quote me on that, though. I´m usually one to fall for the jeans, and then realise that when he takes them off, it´s all downhill

Oooo, thanks, parrot_suspect! I was just going to say that I haven´t found anything like Usher in the GC, but then again I´m not quite sure what to look for. No notes stand out for me either I do get a similar feel from Dorian, though. I think it´s the slightly masculine fougere thing...

Aizen-Myoo reminds me a lot of Swank (and Twenty-One and The Hamptons) with the kinda sharp, refreshing citrussy feel

Aha! Thanks! It´s been a while since I read this thread, apparently

I got my lab order yesterday, and while I´ve seen many amber bottles around, I was a little surprised the GC came in those as well. I always figured GC would come in the blue bottles, am I totally insane for thinking that? Is it random, or will the amber ones become the rule now? Anyone? All (that would be five, tops) my other GCs are blue... and I don´t mind the amber bottles, not one bit, cause they´re all so shiny & pretty

Well, for what it´s worth; Beth´s dirt blends were the ones who made me realize how talented she is. I don´t wear them very often, but man; Graveyard Dirt (in particular, since it´s pretty much dirt and nothing else) smells just like wet soil! It´s absolutely amazing.

Well, based on my own experiences; The Hesperides is apples an a tad bark-y/oak-y. Hamadryad is another autumn scent, at least I think the older, more cinnamonny stuff was. Personally, I´d say Graveyard Dirt, or Zombi, if you´d rather go for a GC Also Nosferatu and maybe Jazz Funeral? I tend to think of the smell of dirt/soil when I think of autumn, but YMMV, yes? Oh, and Bliss, for that gooey, just-wanna-stay-snuggled-up-inside-scent.

Hmmm, I think I remember The Apothecary as quite green/grassy? And Amsterdam, if you don´t mind a bit of flowing water & peony with the grass

Oh, this is gin allright Fresh, crisp gin, with the juniper note and a slice of lemon. It didn`t strike me as overly boozy at first try, but I had it coming when I reached for this at work... I had forgotten to put on any perfume one morning, and as I noticed, I grabbed Twenty-One from my purse, thinking it would be refreshing and help me through the day. Hah. Let`s just say that the Martini made it highly inappropriate for early morning wear, not to mention that I work with little kids and had to try to stay as far away from their parents as possible

So, so amazing! And even a tad bit better than Bliss (but I guess Bliss will have to do when I run out..)

Well, if you`re travelling far, Safari (in Panacea) would help cure the jetlag

Bliss is one of my new loves, it really grows on me; pure chocolate! Gluttony (along with Elegba and Hellcat, Jack and Grog) are a bit on the buttery side, but definitely a good choice for a foody scent. Midway is gorgeous. The Monster Baits should be interesting. Check out Eat Me and Drink Me, new additions in the Mad Tea Party. Quite a few previous LEs should be floating around in the swaps/sales threads; Trick or Treat (Halloween LE), Gingerbread Poppet and Sugar Cookie (both Yule LEs) ETA and Beaver Moon, of course! A Lunacy (LE) from...November?

modesty_blaise replied to Ina Garten Davita's topic in Wanderlust

Oh, amber, what´s up with you?? I sometimes wonder if I´m the only one that thinks amber... reeks? Cause when people can say that this reminds them of, say, ice cream, I simply cannot understand it. It seems to me amber is the last thing to remind me of anything I can eat... Well. Berries would have been nice. As would iris. Spices? Not really my thing. Amber? All there is. Maybe something else in the background, but amber is really blocking my view. I know that some of you hate this, but Florence is just too grown-up for me. I smell like my grandma. And before you roll your eyes; my grandma doesn´t smell yucky, nor does she smell old, or poopy or anything like that. She just tends to wear heady, perfume-y scents, like Opium and the likes. It´s not like I had to wash this off. It´s just... not me. I actually caught a whiff of it earlier, when I went to the store to pick up some things, and I nearly laughed. It´s just so weird. Like if I´d drawn a mustache with my eyeliner. It´s fun around the house, and Florence is nice and evocative, but man, I have to let this go.