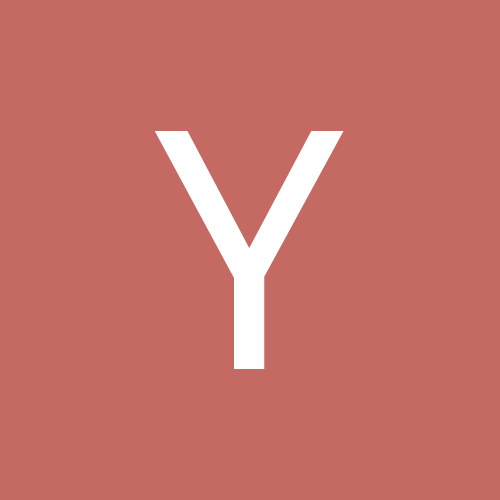 Content Count

809

Joined

Last visited
About Yoginispirit
Rank

diabolical decanter


Birthday

05/14/1985
BPAL
BPAL of the Day
Favorite Scents

Utrennyaya Liz Against Idleness and Mischief High Strung Daisies The Apple of Sodom Feast of the Revered Ones The Lantern Ghost of Oiwa Van Van
Contact Methods
ICQ
Website URL

http://www.JessicaLynneGardner.com
Astrology
Chinese Zodiac Sign
Western Zodiac Sign
Looking for a recommendation for my beloved Fox Woman Kuzunoha Leaving Her Child. It was a Salon. I love the heady quality of the star jasmine and the wisteria but also the lightness of the tea and cherry blossom. Does anyone know of a similar scent?

Yoginispirit replied to ladyjc's topic in Thermae

***Note: I'm using the bath oil as a moisturizer HOLY AMAZING VANILLA!!! This is delectable! FINALLY! A snake oil incarnation that works on me without that weird shoe polish note that always appears with the perfume. It's sweet, smoky and spicy. The musky spice blooms first and then there was an almond-ish scent when the oil merged with my skin. Then the vanilla emerges, swirling with the other notes and I smell like sweet, incensy cookies Hours later I still smell it but its less strong and the almond cookie note is gone but the smoky vanilla remains. I saw a friend unexpectedly today and ran up to hug her and she commented on how delicious I smelled !!! This is pretty amazing for me since most people either get sneezy when I wear bpal or don't smell it at all. The bf was nuzzling me today and said that he smelled "a kind of vanilla." I let him sniff from the bottle and he said it smelled much better on my skin. SOOO happy I found a snake oil (and a vanilla for that matter) that works so well with my chemistry. Wonderful, wonderful stuff

FLOWERS?! Gorgeous, honey-dipped, golden flowers! My body chemistry has changed a lot since I've tried this one. I remember trying it a few years ago, though that imp may have been aged, and smelling the Jergens almond-cherry scent. This newer imp is amazing! It smells like a perfume that a Queen would wear. Refined yet very feminine. Looking over the notes, I'm not sure what is causing the flowery scent (lotus is usually bubble-gum on me) but its just beautiful! I think I can detect some of the cardemom, perhaps that is what is blooming on me. On the longer dry-down it goes a touch powdery but its not baby-powder. There is a dryness and light tang to it but a sweet, high-pitched flower in the background holds it together. I think I'm going to wear it several times before going for a bottle just to make sure my chemistry doesn't morph it to Jergens again but if it stays this way it may be my new Signature.

Yoginispirit replied to blood*rose*flowers's topic in Mad Tea Party

I've owned this imp for quite some time and for the life of me don't know why I haven't tried it sooner! I've been wanting a good candy scent that doesn't turn sour or disappear on me forever and this might be it! *crosses fingers* This is exactly what other describe: fruity breakfast cereal! Though it does smell like Frootloops I keep thinking of Trix. Anyhow, its sweeet. Also could smell like orage sweettarts. I'm really enjoying this! It does calm down though and begin to take on a richer but slightly less sweet scent. A thicker note. Perhaps the pepper and kumquat. But the wonderful orange sweetness still lingers. I'm going to give this a full test day but right now I'm wanting a bottle of this baby!

This scent is very...Victorian or... old. Classy and refined but dark and mysterious like an expensive black gown that has been hanging in the closet of a haunted house. It is definitely an image conjurer! It starts out like a dry dusty sandalwood (orris?) and then slowly the musk emerges. I think that was my favorite part. It does turn powdery but not in a bad sense. Even though the darkness remains, it still has a sweetness to it and verges on dept perfume territory but the incense keeps it in check. I really like this but its not an everyday scent. It's almost too elegant if that makes sense. I would wear it to an opera or a Ball or a formal masquerade. Lovely!

Thanks Fabgab and Brilliantcat! Fabgab: I do have the 13 with the thyme in it..uh I think it was Feb 2009? And I looove that one. And it's funny you should suggest Raven Moon Brilliantcat because I bought the Tee since I love the theme but was afraid to try the oil because of the patchouli! Herbs and resins are suuuuper strong on me but the spice and other notes do sound beautiful so I will attempt to find some. If it doesn't work I can always put it in a locket. Edited because I can't stand my own grammatical errors

Oooh! This looks fun! I tried to answer the previous questions but I don't seem to be very good at it :/ I'm kind of a serious person yet whimsical in a quiet way and love to laugh. I've always had a way with words (I'm a writer) and read horror and fantasy. Drawing comes naturally to me as well. I sang for a few years but didn't like being the center of attention. Anything supernatural or mysterious draws me including folklore, astrology, magic, theology, unexplored nature and unsolved mysteries. I have an affinity to all animals but especially birds. Halloween is my favorite holiday and I love pumpkins and Autumn. I practice martial arts, yoga and belly dance. Though I'm not a complete vegetarian, I don't eat poultry or red meat. I love things that have intricate textures and rich colors. I'm tall with long dark brown hair, pale skin and slightly slanted eyes. Any thoughts as to what scent I would be?

Hmm. I thought this would be my favorite. The berries are very evident but are quite tart and not as sweet as I was hoping. Still its very nice and reminds me of the currents in Eat Me. The scent begins to go a little to sharp and slightly musky. I think its becoming dessicated now There's a trace of alcohol even though that is not listed in the notes. Hmm. Not sure about this one. Will try again and in the locket to be sure.

Oh my Cthulhu. This is sooooo yum. It reminds me of some kind of cookie- a snicker doodle, only chocolate. I seriously can't get over how good this smells. I thought I would hate this because chocolate turns to melting plastic on me but this is a dry chocolate and almost a fudge scent. The spices are very Autumnal but not in a harsh potpourri or Xmas way. I'm going to give it a few days before I make my final decision but I might have to vote team Ghoul instead of the Cats...

Cologne and pencil shavings unfortunately. Yep, it hates me

Hmm. When I first tried this I got much more orange blossom but now its almost purely sandalwood and champaca. Its very soothing but it is very similar to other blends- I agree with those that said it smells of Sherezade. Its probably Sherezade light. I enjoy it but probably not enough to warrant a bottle. Orange blossom usually loves me but not here. Sigh. Will update if chemistry decides to stop eating that note

I second shattered. It was the *perfect* minty, fresh, zingy grapefruit but sadly it does not sit well on my picky skin so I just keep it and huff it in the imp . Lantern Ghost is gorgeous but over time the sake and teak come out to make it a little bitter as it ages (IMO) but that may be because I didn't mix the bottle properly when I used the first half of it so be sure you roll it! The cherry blossom and mint are so fresh and wonderful! Shanghai is another great one. It is sweet, lemony tea and white musk. The flowers (honeysuckle if I'm not mistaken..) came out the most on me. Its very nice for the spring and summer. It's very similar to Embalming Fluid except that EF has no flowers so its less sweet and the throw is a lot stronger. Edited to add: Blood Countess! I know it sounds dark and scary but on many people this smells quite floral and fruity with a bit of warmth.

Yoginispirit replied to fairnymph's topic in Lupercalia

Ohhh pretty!! Wet: Very anise but not a black licorice scent like I thought it would be. It's a lot lighter than kabuki or kyoto which were slightly alcoholic black or red jelly beans. Drying: Anise still but wait-omg vanilla!!! You have no idea how much this excites me because vanilla RARELY appears on me and when it does its plastic. There's only a breath of it here but its pure vanilla! Dry: Oh my, the strength has faded quite a bit. BUT it smells absolutely beautiful and I can begin to smell the cherry blossom as it dries. I NEED to try this in a locket. It is just to die for. The anise is soft and the vanilla holds the blossom note so that it doesn't fade. THIS is how I had hoped kyoto would smell. GORGEOUS! My favorite Shunga of 2010!

Yoginispirit replied to tativa's topic in Lupercalia

Wet: Gardenia-like flower. Sweet and sharp. Wisteria most likely. Drying: Much of the same. Dry: Eh, perhaps a touch of aquatic or lavender but still Wisteria. Hmmph. Where's my tea???? This is a beautiful, feminine scent don't get me wrong, but its so similar to other florals that I already have that its not really doing anything for me. I'll keep it in hopes that aging will bring out its beauty.

Yoginispirit replied to RaeiNarcissus's topic in Lupercalia

Wet: BOOOZEE!!! I smell like I just stuck my arm in a Jack Daniel's bottle. Drying: Still veeeery boozy and I detect butterscotch or caramel oddly. Alcohol loves my skin apparently. It reminds of of Lovers with Rutting Cats (last year's shunga) for some reason... Dry: Oh this is much better. The booze has calmed down (after it nearly singed my nose off) and the quince is making it nice and fruity. It still has a warm butterscotch flavor (tobacco???) but its much brighter. I REALLY enjoy this. I will have to see how it lasts before I decide on a bottle but I will have to apply at least twenty minutes before getting near anyone or else I might get pulled over!