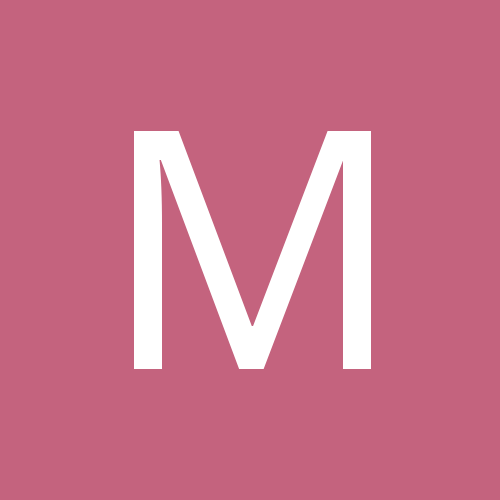 Content Count

831

Joined

Last visited
BPAL
Favorite Scents

Poisoned Apple, DL Pomelo and leather, Fireberry Tea
Profile Information
Interests

Trying to stay interested

Mood
Astrology
Astrological Info
Chinese Zodiac Sign
Western Zodiac Sign
Lab-fresh imp. On me it is sweeter than what others are describing. I smell the patchouli and perhaps sandalwood and cedar but there is also more than a hint of almost fruity sweetness similar to a red musk note. There might be a flower petal way down in the mix as well, perhaps champaca. Apparently with recent life cycle and dietary changes patchouli is now my friend. This is really lovely but a bit too incensy-headshoppy for my tastes.

I let the decant rest a few days before reviewing. The scent is rich and soft. Sadly, on my skin the agarwood goes past "indolic" and right on into "fecal". With the softness of white musk it is very much like a dirty diaper. After an hour the fecal aspect has lessened (or I'm getting used to it). There is a note like delicate wood, but fizzy. I think this is the agarwood, it is elegant and interesting to smell. I have only smelled agarwood before in incense so I'm glad I got to smell this. I wouldn't wear this as a perfume but I'm sure it would smell much nicer on someone else. My skin chemistry is the kind that highlights indoles.

This doesn't smell like it just happens to be Neutral but like it is Neutral on purpose. It reminds me of someone administering a Rorschach test who has to dress in nondescript way and keep a neutral demeanor whatever response the subject gives. This aggressive neutrality makes me think of disguise. This would be a great scent for a situation where it is important not to reveal much of myself. On me this is a fairly strong scent and has an almost chemical undertone. There is a clean skin musk, the honeysuckle I recognize from Metal Rabbit, and the very faint banana undertone LiborAmoris mentioned. Try this if you like Media or The Lady of Shalott.

It starts with banana runts (kind of chemistry lab exaggerated banana) but that goes away in two minutes. It becomes myrrh and nag champa with cassis adding a lightness. I like this one! Nag Champa is not my favorite note but it seems to be behaving itself here.

I used to really like Nosferatu and went through several imps around 2009-2011. It was a wine scent, delicious, lasting long enough for others to notice. I remember my then boyfriend liked it on both if us. My skin chemistry is different now and it opens with the same familiar wine scent but that disappears in under a minute leaving a soft scent of apples and dirt. It is a more low-key scent, wearable but also faint. I like it, it feels Autumnal but not melancholic. That first minute is a nice memory and then it becomes something I would wear now. However it is fairly faint, could be a good work/crowded spaces scent. EDIT: this is great layered with Burial.

Myrrha replied to sookster's topic in Marchen

On me the lab's dragon's blood resin often has a lilac like scent. For the first half hour I enjoy the mix of dragon's blood with a gentle aquatic. After that it is the gorgeous aquatic warmed with a little dragon's blood. This particular aquatic note is less cologne-y on me than Kumari Kandam (which I do enjoy sometimes). It has a frothy, delicate tone. I love this.

The cardamom is strong in this when first applied, a greener, sleeker spice than ginger would be. I absolutely love this note and want to try some other scents with cardamom. The carnation blends with the cardamom and is really lovely but in a very light way. It is a restrained carnation. The honey is gorgeous, delicate. This is not a warm roaring kind of honey. After an hour the carnation is not as easy to make out and the scent is a creamy-sweet with an overtone of spice. I don't usually like wearing honey but this is so well blended that I might wear it for the beautiful cardamom and carnation. EDIT - after reading the previous reviews I can make out the anise note mentioned by Ghost of a Rose. I think it is the white carnation part of the scent that has a very faint anise aspect.

Myrrha replied to highgarden's topic in Hair

There was a note in this I couldn't quite place, cold and mineral. I think it must be the "fossilized" aspect of the "fossilized amber". It is a lovely, chilly note but I think I would prefer it with some light white flowers. At this scent's heart is a beautiful dark pungency and the other elements sort of hold it up, present it to the nose. Scents in this vein are too "brown" for me but this really is gorgeous.

Starts off with bitter grapefruit/yuzu then goes to strong, bitter white flowers with a side of citrus. A little tropical but not at all gentle.

Myrrha replied to Lycanthrope's topic in Excolo

I get a sense impression of a black jewel. A faceted black onyx but clearer, with a light within it. At first it has an acrid, fume-y note. Chapapote means ashphalt and I guess this is it. I thought it might be too harsh/masculine but now I love it. The maize and cacao are a bit like patchouli but this doesn't misbehave on my skin. The cotton flower is a light white floral scent over the top giving me that sense of a light inside the darkness. It starts out similar to a sophisticated Oriental type scent. It dries down softer and sweeter as the honey comes out more. On me this is not a long lasting scent.

If you are looking for a rose scent that doesn't announce "rose! rose! rose!" Or if you love rose scents and want to try something a little different this would be a great one to try. It starts with a lot of almond but the almond calms down as it dries. The fig and rose blend together really well, there is a tiny hint of spice.

Myrrha replied to wendyb1063's topic in Liliths

I get the coffee hard candy scent, light and wearable with a musky aspect to it. What if whatever we ate was exuded from our pores and we smelled like that? And if I drank sweetened coffee and ate ice cream but was still a human with musky skin I would smell exactly like this. The vanilla isn't great on my skin and this isn't a scent I would want to wear often so I will probably pass the decant along. I'm so glad I got to try it though, very fun scent.

Lovely golden musk. While it was wet there was almost a leather smell to it, the "animalic" aspect? Once well dry it is golden musk with a touch of amber sweetening it and making it slightly powdery. There is a glow of citrus as well. Musky, warm, slightly sweet, feminine. There is a quiet glow of happiness about this scent.

Myrrha replied to annemathematics's topic in Hair

This is lovely! I just mistook my sample for an atmosphere spray and sprayed it in my living room. Gorgeous soft, rich green notes and dry dead leaves. It smells wonderful sprayed on my arm but It is very light. I might use it as an atmo or on scarves since it seems to last longer that way.

Myrrha replied to sarada's topic in Yules

Bottle from 2011 This has a few notes that take turns coming forward: there is a vanilla-like note, the light gold amber, and a slightly sour note that must be the rockrose. The first time I tried it it seemed too powdery but now it seems light, warm, golden, delicate, really gorgeous. I do wonder if other people's noses would interpret it as baby powder though. For the first half hour it is very wafty, it stays closer to the skin once it dries. The rockrose adds a slightly sour/bitter floral aspect that I love.