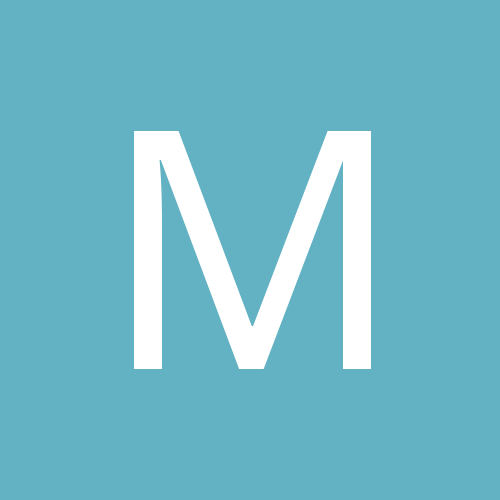 Content Count

342

Joined

Last visited
Astrology
Chinese Zodiac Sign
Western Zodiac Sign
Well, this was a failure alright. It is a piercing floral in the imp and on the skin, very strong, but only for a short period of time. And then it turned soapy lilac. Neither one of these flowers are good on me usually (even though I love lilac), this combination is not an exception.

In the imp its sweet grapefruit. On skin, musk and sweet grapefruit, with a touch of lavander and red currant. Nice and pretty and soft, but it reminds me too much of what some of the commercial perfumes tend to smell like on me, and overall its not my type of a scent. (Dior Addict 2 is this sort of musky grapefruity scent if I remember it well, but I like Cheshire Cat way better, and it stays on the skin a bit longer)

This bottle is at least five years old, I got it as a gift, so I don't know for sure, but it has an old label. In the bottle, cherry candy, bleh. On the skin, all absinthe and a little bit of cherries, then it quickly evens out, and then goes to red musk, cherries and a little bit of anise. I find these quick changes really pretty and fun, and I like this red musk finish it's a pretty scent. And it fits the description, it really is complex and enigmatic. But I still can't decide if I really like this scent as a perfume or not, and I've had it for almost two years. Just can't decide.

milica replied to Heavenlyrabbit's topic in Yules

This is the 2008 version. It is amaaaazing in the bottle! Lavander, rose geranium and incense, kind of dark and strong, but soothing, sooo good! And then on the skin it turns even more amazing, aaand then this soury note appears and its bugging me. And then lavender goes away, amber eats everything and incense really gets sharp. Damn.

milica replied to Gwydion's topic in Yules

I really don't have much luck with Yule scents, this one was also disappointing. In the bottle, it smells earthy and really spicy, with some sweetness to it. On the skin, it kind of turns into a mess. So many notes that I love (big fan of any patchouli, ginger and oakmoss, smokey vanilla yum!), but none of them is working for me here. This spiciness and earthiness from the bottle mellows down and it turns to something not very pleasant, a bit of sour and harsh, and in the end it's all sweet clove. Few times I've tried it I was hoping that it would settle into something that says that it's working with my skin, but every time it goes wrong. Or maybe I'm just not that big of a fan of Yule scents.

milica replied to xoe's topic in Yules

I hate it when all the good stuff is there, but it simply does not work for me. I love bergamot, frankincense, rose geranium, ginger, lemongrass, all of them. And instead burning away sorrow, this is making me sad. I get mostly bergamot and frankincense, and it is a pretty scent, but it really makes me uncomfortable, I don't know why. But I know that this is going to be really good on somebody else, it probably just needs another skin chemistry... sigh.

This is soooo goood! Warm and golden, feels like a perfect late summer day. And I have been wearing it all summer, we had a very warm, sunny weather and Tamora was perfect for it! The only problem was that it fades away quickly, so it needs to be reapplied often.

In the bottle, this is very much green, fresh, kind of herbal, not something that I would consider wearing as a perfume. But on the skin this turns into the kind of scent that draws attention, every time I wear it, it gets noticed and gets me compliments. It starts out as a more floral scent, but it quickly settles into a good mix of everything listed, and it becomes hard to single out any specific notes in this complex, mostly musky, kind of sweet na spicy, kind of floral and kind of not so obviously fruity fantastic perfume. So I guess Faiza plays very well with my skin. And I really like wearing it when I'm all dressed up and going out. Dark and powerful, with a feminine side to it.

in the bottle, fresh and fruity, I kind of get just a tiny bit of orange over figs. On the skin, it begins as a freshly cut fig, very fruity and green. One hour later it gets much sweeter, with musky ambery base but still fruity and it stays that way for a few hours. I bought a bottle few years ago, tried it then and it was too fresh and sharp fig for my taste. Now that its mellowed, it is a really pretty scent, that can be a good everyday perfume, but still not for me.

An unexpected like. It is a bit soapish because of the violet, but nice soapish. Smells like very delicate violet incense, no cinnamon for me, good throw, lasts for hours. But imp will be enough for now.

milica replied to thekittenkat's topic in Lupercalia

It was too sharp and too strong when I first got it. So i've let it age, wich did wonders to pachouli as it always does. It's perfect now. It is masculine, but I can pull it of, since me and pachouli are in love. Strong oakmoss, too, but I like it in this, and the rest of the notes are very well blended and give it some strange freshness. I think that this really is something that gives confidence, that should be worn when you need a bit more courage.

It is gritty, but only for a minute. I would say that this is sweet currant on me, with just a tiny bit of herbs in the background, but only for a few minutes. Not very long lasting, and berry fruity all the way. Not for me.

This is stunning!!! A few of my favourite notes are in here and I just knew it would be spectacular! In the bottle, it smells like strong vanila and musk. On the skin, strong cardamom, vanila and musk. The only bad thing is that cardamom grows stronger in firts two hours and then fades away, leaving vanila/musk/tonka combo. I love all of it's changes, but they are not long lasting. In 3-4 hours everything's gone. I'm going to wait for few months before I start wearing it all the time, to see if the aging will help.

Strong, sweet myrrh, lasts for hours, wich is rare for me. Incense gets stronger by the hour, it kind of reminds me of Kathmandu, one of my favorites for the past few months. It's strangely warm and comforting, but in essence misterious and dark, like something dug up from the ancient tomb. For me, it has a quality of an old school perfume, but with a modern twist. I really like this one.

This could have been soooo good, if the mint tea lasted a bit longer than 10 minutes. It goes away pretty quickly, sugared lime and pear take over, and then carnation. Too sweet and fruity, it would have been better on my skin if it had the mint freshness.