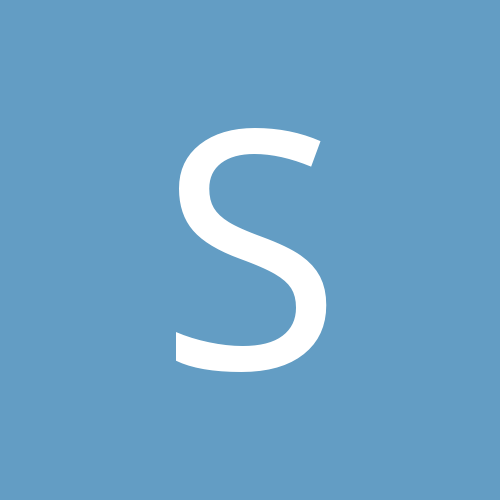 Content Count

98

Joined

Last visited
About stasha
Rank

lil stinker


Birthday

07/08/1987
Contact Methods
eBay
AIM
Livejournal handle
ICQ
Website URL
BPAL
BPAL of the Day
Favorite Scents

Elegba, Dorian, Antique Lace, Snake Oil, Pumpkin III '07, O
Astrology
Chinese Zodiac Sign
Western Zodiac Sign
I'm just recently discovering what a good fruit-based oil can smell like and this is a great new addition to my collection!! The peach is the front runner but given an edge by the lily of the valley. I don't LOVE florals but the combination of the two are very pretty and feminine.

I don't like cinnamon and if Ventriloquist Dummy is any indication, I HATE wood. SO WHY DO I LOVE THIS?! Although my family is landlocked something about this scent is unbelievably comforting. It reminds me of the holidays with spicy drinks and pies. This came in a lot that I bought off ebay and I NEVER would have tried this which would have been a damn shame. More people seriously need to smell this.

I got this as a frimp from the lab and it's definitely not something I would have sought out. In the bottle is a creamy white grapefruit with hints of other citrus in the background. I enjoy citrus but it can so quickly enter house cleaner territory that I'm scared of it! I can definitely under the Misk U references because it smells like it has the same note as the dusty book representation. Yikes, I'm really having trouble both describing this as well as even deciding if I like it. It's very.. sharp yet sweet? This is definitely one to hold onto and make a multiple wear decision.

Curses! I loooooove red currant and while Jester smells AMAZING in the imp something, maybe the neroli?, turns it into straight up plastic. I've never understand what people meant when they describe plastic mutations but eek. Now I do. Fruity scents I want to love you all, why won't you love me back?!

In the imp this is like taking a big bite out of a juicy mango! Even though mangoes are my favorite fruit I never thought to seek out that note and man, I know what will be on my upcoming wish lists! Unfortunately my enthusiasm is short lived because on my skin all I smell is smoke and ozone. It's a woodsy smoke which I hate and ozone is in my top five notes. Oh well, not all was lost because now I have a new search for the holy grail of mango and tropical fruit scents!!

Even though I don't love eating chocolate, I ADORE the smell of it. Candy Butcher was a bust for me and I worried that chocolate notes would always turn to powdery metal (weird, I know) but then.. Bliss came to my mail box. It's like every favorite childhood holiday rolled into one. Pure, gooey, delicious, amazing milk chocolate. It's lasting power is so far so good (3 hrs) and the throw is good enough for others to smell me, but not so much that I turn my classrooms into bakeries. This is definitely on my next big bottle order.

Nom nom nom this smells like straight up butter cream frosting in the imp. It's seriously difficult to take my nose away long enough to dab some on my wrist!! On skin it flourishes into a yummy creamy vanilla currant orgasm. :X I've been wearing it for a couple of hours now and while it has excellent throw and staying power, I'm not getting a headache like I do with many foody scents. I must must must have a big bottle!!

stasha replied to LittleGreyKitten's topic in The Salon

OH MY GOSH. This is the most sophisticated food scent I've ever experienced. It's sweet, delicious caramel but makes me feel like such a refined queen, LOL. In the bottle it's a dark caramel but the vanilla lightens it up while wet on skin. As it settles in the sandalwood peeks through soothing it out. It takes quite a while for the patchouli to join the party and I'm not a huge fan of that stage to be honest. I still think this is absolutely gorgeous though. I need a 5 ml ASAP.

stasha replied to finecurvedhips's topic in Yules

Man I should have listened to the prior reviews talking about eyes watering. I took a big 'ole inhale out of the imp and BAM PEPPERMINT! Sharp, freezing peppermint. Luckily I'm always on the look out for a great mint oil because it's either beautiful or turns to.. celery on my skin. The creamy vanilla settles the peppermint down immediately on my skin. It's still a little menthol for my taste but it's true to its candy cane nature definitely!! It's pretty but I'm not sure if I'll keep the imp or not. It might need a second run through.

Something is wrong with me. I absolutely love Snake Oil. It's beautiful and sexy and I wear it more than any other BPAL oil in my stash. I also really like chocolate/cocoa and yet.. Boomslang and I are just not working out together. My nose is apparently completely off because when I open the bottle I'm not hit with cocoa, I'm hit with the wood and spice which I don't find amazingly pleasant. I rubbed some in (wow this is THICK) and sadly, it never gets that spicy sweet I was looking for. My skin and my nose are apparently rebelling!

In the bottle, wet, dry, upside down, on a pillow- no cake in sight (smell?)! I love the smell of incense burning in new age shops or my mom's bedroom but smelling like it just doesn't make me feel pretty. I knew there would be incense but I was hoping the sweetness of the cake would smooth it out and make it a less powdery smoke scent and instead turn it into a creamy spicy oil. Unfortunately that did not happen. Even worse, this is an incense blend that turns into old lady powder after dry down. To the swaps!

stasha replied to requieminblack's topic in Halloweenie

This is without a doubt my new signature Autumn scent. For me the pumpkin is the base while the creamy white chocolate with spicy caramel stays in front. The pomegranate is only detectable when I sniff with the absolute intention of seeking it out. It's more like a few seeds sprinkled over a delicious pumpkin spice cake desert. I've hit a dry spell with BPAL recently and I'm so glad to be smacked with a scent that once again makes me go WOW. Now to order a bottle.. or two.

This is for the January '06 blend. In the Imp: Chocolate and tea. It's very sweet and sophisticated. Wet on Skin: I can definitely detect that it's white chocolate a lot more now. There's also a bit of orange coming through that blends in beautifully with the tea. Dry Down: This is a really great chocolate scent. I didn't like either of the 13 '07 blends but this is a comforting, delicious blend. It reminds me of the chocolate oranges I get every Christmas. I'm pretty sure this will hit my big bottle list.

I've figured out that almond is my arch nemesis. In the imp, wet on skin, and all stages of dry down- it's ALL almond. No cherry, no florals, no nothing. Oh well, to the swaps for people who almond doesn't want to smother!

During my fast run through of BPAL Alice wasn't on my wish list, but I decided to grab an imp to try because of how much everyone raves about this as the ultimate GC scent. In the imp it's sweet but not to the point of foody. Just a delicate floral scent with milk and honey was the background notes. When it's initially applied to my wrist the honey barrels through and over powers everything else. Which was fine with me because florals tend to hit my skin and go insane. On the dry down this really is beautiful. Even as someone who hates rose and generally dislikes florals in general, the milk and honey smooth it into what florals in a perfume should be. I'll have to wear this around before I decide on whether or not to get a big bottle, but the imp will certainly be used.