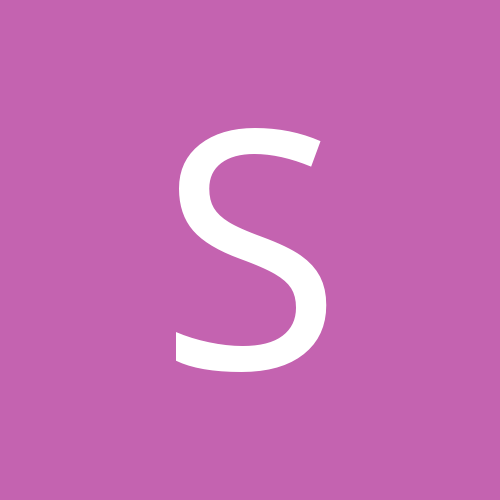 supremegoddessofall
Members
Content Count

1,151

Joined

Last visited
About supremegoddessofall
Rank

obsessive precious hoarder


Birthday

07/06/1978
Contact Methods
eBay
Livejournal handle
Yahoo
Website URL
BPAL
Favorite Scents

anything spicy!, honey, dragon's blood Notes that tend to hate me: violet, civet, ambergris, neroli, orange, lemon, verbena, juniper, licorice/anise
Astrology
Astrological Info
Chinese Zodiac Sign
Western Zodiac Sign
Well, I don't get the licorice that a lot of people have reported, but this still isn't for me. Very herbal and lots of benzoin, but almost none of the iris or amber. Score: 2

Caramel with a touch of tobacco. Not very musky. Not really getting mint or sage at all. Score: 4

A lot foodier than I thought it would be - the ginger is coming out *a lot* and really is overwhemling the florals. Not really for me. Score: 2

A dentist's office. Mint mouthwash and men's cologne. Maybe a touch of licorice. Score: 2

Roses, a slight aquatic, and a bit of something chemically. Score: 3

Interesting. It simultaneously smells like a touch of all of the notes and yet not really like any of them. Overall effect is kind of indistinct. Score: 3

supremegoddessofall replied to quimerula's topic in Single Notes

It definitely smells like lilies, but lilies are not a particularly good scent for me. To me there's a touch of laundry powder covering up a slight mildew. Score: 2

supremegoddessofall replied to eleventhousand's topic in Single Notes

Rather chemically. Definitely gardenia, but I'm not sure this is for me. Score: 2

supremegoddessofall replied to sarada's topic in Diabolus

Lots of patchouli and vetiver. Not getting much of the ylang ylang at all, and (thank goodness) no trace of the blood orange. Score: 3

I get cinnamon and something a bit sharper. I think there's maybe some vetiver in here, too, but it's subtle. Score: 4

In bottle: Pure lavender. On me: A softer, very innocent lavender mellowed by magnolia. Lovely.

In bottle: Strange mishmash of stuff that's conflicting with each other...lemon, wood scents, mint...weird. On me: The overall effect is almost aquatic. I think the woods are on top if you pressed me, but it's hard to pick out anything distinct - very well-blended.

supremegoddessofall replied to heathercaley's topic in Stardust

In bottle: Smoky and musky on top of florals. On me: Clean, wet floral. Some incense and plum.

In bottle: Can't really smell much of anything. On me: Almost nonexistant, but mostly grasses.

In bottle: Almost all rose. On me: Still mostly rose, with just a hint of lily underneath. Very little musk.