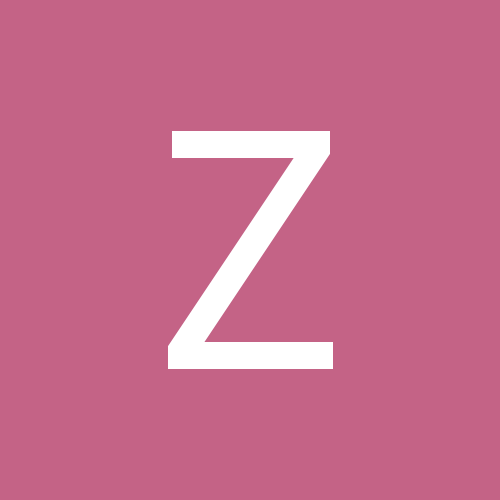 Content Count

290

Joined

Last visited
About Zeljana
Rank

evil enabler


Birthday

04/04/1984
Location
Location

often changes, currently Split, Croatia

Country
Contact Methods
eBay
Livejournal handle
ICQ
Website URL

http://zeljana.deviantart.com
BPAL
BPAL of the Day
Favorite Scents

Smut, Banded Sea Snake, Antikythera Mechanism, Perversion, Talvikuu, Masabakes, Nefertiti, City in the Sea frankincense, amber, vanilla, myrrh, pine, sandalwood, ginger, chocolate, leather, mint, tobacco flower, violets, cinnamon, labdanum, mandarin, hyacinth, musk
Profile Information
Gender
Interests

music, photography, reading (fantasy, sci-fi, historical), travel, art of making perfumes,moonlight, tea, books, fantasy, sea sf, bauhaus, joy division, cinnamon, chocolate, tori amos, dead can dance, jocelyn pook, cooking, herbs, movies, etc.
student of english and history.

Mood
Astrology
Chinese Zodiac Sign
Western Zodiac Sign
I found a bottle of this scent in the forgotten box in the back of my closet. It's been almost 9 years and oh my goodness...This is a rich scent of pine and berries with silent musk sneaking in from the background. It is just lovely. I also get hints of laurel bay or some other dry mediterranean herbs. As it is summer now, and everywhere around me is Mediterranean pine forest here in Turkey, I can picture a Greek goddess wearing this on a full moon night. Mystical, deep and so very feminine with a little sharpness. It also reminds me very much of Masabakes, another one of my favorites, in a best possible way. Must be the black currant in both of them.

thanks everyone for recommendations! I see myself going bankrupt real soon. off to the hunt for some LEs p.s. I know about the Shiny and New, but I wanted to hear some personal thoughts on what's not to miss I got this year's version of Smut cause I was following what was going on, but didn't have internet connection being at sea all the time, so wasn't checking reviews. I don't like buying before reading reviews, that's why this forum is so precious!

Greetings to the wonderful bpal community! Due to some personal reasons, I was not able to follow whatever was going on with the lab over the last 18 months or so. I know many things have changed, some faves have been discontinued etc. However, it would be more than helpful if you could fill me in with must try oils that are still available that were launched in 2010./2011. no matter the scent family. Thanks in advance!

It does remind me a little bit of Philosophy's Amazing Grace. It's a beautiful tropical floral, a little bit sharp and a little bit sad. It reminds me of rain on a tropical island, a lush rainforest and waiting.

I love Lunar Eclipse's dry dusty feeling. It's like blooms of flowers on a hot dry day and they smell like peace. wonderful afternoon in late summer, just before the end of vacation.

I love Perversion! It's so creamy but with a twist. This is not gourmand, but it tastes yummy. Leather note gives it an edge and the booze note is very subtle. It's mostly dark coconut and smokey vanilla scent. A friend of mine always says it smells like a very expensive car with leather seats and coconut car freshner after it's been lying in the sun for a while. It's perversely good, but a fetish ball is not my first association. Maybe a voodoo surf beach party 5/5, definitely bottle-worthy. + gets better with age, very smooth.

I really wanted this one to work, but its lasting power is very poor on skin. However, as a room scent this is absolutely divine. Beautiful aquatic notes with powdery ambergris. Bergamot is barely there, but it gives the scent some edge. I wish it was a little bit stronger so I could wear it on my skin, though.

this smells like a dishwasher detergent to me. a nice one, though, but it's still very soapy and not really wearable. green, sharp and soapy. would probably make an interesting layering note.

it smelled quite scary in the imp, but it's actually rather nice. I get patchouli and leather with a sharp woody note, which might be cedar. It gets much softer as it dries down and it's wonderful after an hour or two. It's not a mind-blowing scent, but it is definitely well blended and interesting. I'd love to wear this in fall/winter.

sharp sugary lemon with a hint of verbena. this smells like a perfect summer lemonade. however, I can't see myself wearing this scent at all. I might keep the imp just for sniffing, though.

I got soapy rose with a minty feel. After it dries this "minty feel" translates into cinnamon. I got a little bit of frankincense but it is well in the background and is not pronounced enough for me not to call this almost a pure floral. It's interesting when it dries, but it is way too soapy for me to wear.

this is very masculine on me. also very perfumey. mostly harsh notes of woods and musks. boi will like this, that's for sure. I like the musky part of it, that's what makes it bearable to me. Othewise I would have washed it off immediately. Overall unremarkable on a woman, might be good on a man. edit: when it dries it is MUCH better than in the first phase. worth waiting!

this is so wonderful I don't even care what's inside. It's so airy and mellow but still there. There is ozone in there, but the soft kind which doesn't irritate my nose as I inhale it deeply. The only problem is that it doesn't last a long time. Very evocative, very dark blue scent.

medicinal, with a hint of lemon. rather bright scent, completely opposite of what I expected of a scent named after hemlock. interesting to smell but not to wear as a perfume. would make a great room scent for witchy ladies.

Piercing. Metallic and earthy. It has a bitter cherry-almond vibe, together with something sharp and medicinal, like some strange sort of moss and something minty, and pine-like. Regal, indeed. But not in a floral kitschy way. It really makes me more focused and it clears my mind in a second. Definitely a keeper.