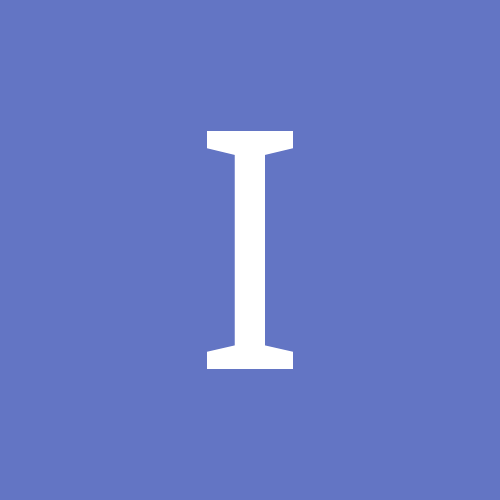 Content Count

86

Joined

Last visited
About inkheart
Rank

lil stinker


Birthday

04/14/1987
Profile Information
Pronouns
Interests

Bing Crosby, Victoriana, Fred Astaire, perfime, Gene Kelly, 1920's, jazz, 1930's, swing, dancing, Glenn Miller, The Andrews Sisters, Clark Gable, Basil Rathbone, Bob Hope, Johnny Carson, classic movies

Mood
inkheart replied to puck_nc's topic in Thermae

It makes me sad that the scent has NO staying power whatsoever, because it's absolutely perfect. It's the promise and essence of spring, the mercurial perfect moments from innocent childhood.

So I have an aged 5ml of this, and I decided to wear some today and it is straight up YSL Opium on me. A little unexpected, but nice.

inkheart replied to sarada's topic in Yules

Ok, so despite my love of perfume, my sniffer is still not as sophisticated as some people's on this forum, so I won't be able to describe every single note, or write a beautiful, poetic review like I've seen some do. All I know is this is EXQUISITE. I think I can almost go as far as saying this might be "MY" scent. It starts out cold and mellow, and progresses rather quickly int a sweet, very nearly cloying/suffocating scent, but THEN! MAGIC happens. On me it softens into a rich, honeyed perfection with the backdrop of the most full-bodied, tantalizing grape you could EVER imagine. I think I literally gasped when it entered it's complete phase, it's that magnificent. I literally want to be drowned in this scent. Spectacular!!!!

Vial: It's hard to describe how this one started out. It's distinctly apple, sun-warmed, but it's not a crispy, crunchy kind, but I don't want to say it's mealy either. Then it starts to morph awfully into an overripe, near-rotten apple, one that even horses that tramp the the orchards would pass by. I was heart-broken over this transformation , but I decided to muster courage and dab some on... On skin: What a relief! The rotting fades steadily, completely away, bringing the apple to the fore, along with cinnamon, and other spices I can't quite identify. Almost a potpourri-like smell, but not cheap or unpleasant. A charming blend, I'm happy with it!! Note: To those familiar, with Fantasy Bath products, it smells almost EXACTLY like Cider Besider.

Here's the situation. I recently purchased the fragrance "Cast A Spell" by LuLu Guiness, and I have been IN LOVE from the very first. It is my definition of absolute perfection. I was wondering, naturally, if BPAL had anything similar, since getting the scent I love name brand is MUCH more expensive. To help you out, here are the main "notes" in the fragrance. Dark Berries, Frosted Blackberry Pulp, Mulberry, Red Currant, Iced Lavender, Lilac Petals, Davana Blossoms, Black Velvet Fig, Amber, Bourbon, White Patchouli. Thanks to any fine folks who help me out!!

Someone in another forum told me this scent was VERY similar to Guerlain Shalimar. Can anyone here back up this opinion? If so, I will definately be purchasing possibly a BIG bottle of this, because Shalimar is my ultimate favorite perfume. Ever. Mod note: This post has been moved from the Haunted thread, and is reference to that scent. - clover

As stated above, I'm looking for any BPAL scents that might be similar to the two listed, but I'm also looking for just a starter BPAL scent, something that is popularly loved. To give you an idea of what scents I like, I adore "seasonal smells", I guess you could say. Just different scents that define their season, be it winter, spring, fall, or summer. Two BPAL scents which I'm interested in already are Gingerbread Poppet, Mistletoe, and Evening Star. Would you recommend any of them? Oh, also, if anyone can recommend a BPAL scent that is sophisticated, Victorian-like that would be very much appreciated. Thanks in advance.