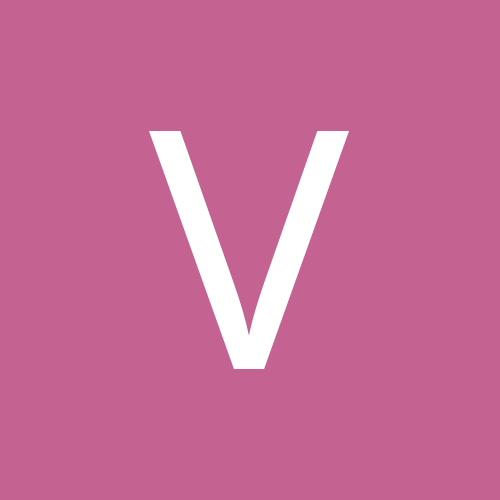 Content Count

1,948

Joined

Last visited
About VorpalBunny
Rank

obsessive precious hoarder


Birthday

03/16/1972
BPAL
Favorite Scents

Fae Alice Moon Rose Carnal Lavender Sandalwood Frangipani
Astrology
Astrological Info
Chinese Zodiac Sign
Western Zodiac Sign
VorpalBunny replied to absinthetics's topic in Wanderlust

I have been searching for a new signature scent, and I think I found it by mistake. Lyonesse has a few of my favourite notes: amber, sandalwood, stargazer. I found this imp on my dresser from my last order and I had never gotten around to trying it. It's absolutely perfect. The amber and musk shine through with just the right amount of floral and sweetness without being overly cloying. It is delicate and feminine and complex, all at the same time. I definitely need to order a bottle of this!

The description had me tempted, especially because sandalwood is one of my favorite single notes, but I seem to have bad luck with sandalwood blends so I wasn't sure. Then I got a frimp from a swapper. I opened the imp, and I loved the deep incense-y smell and had to try it right away (luckily I didn't have time to put on any BPAL before going to the post office). WOW! As I wear it, it just gets more complex, with a wonderful musky note with a hint of sandalwood. This is definitely one of my favorite scents. I am so glad I got to try it in time to order myself a big bottle!

VorpalBunny replied to Fae_Rae's topic in BPAL FAQs

OK, I need help. Someone in my house likes to use things like AXE or Gilette body wash, and right now artificial scents are REALLY bothering me. Anybody have recs on which scents are in the same vein? Do you think aquatics maybe?

This scent has a fainy, girly sweetness, with just a hint of rose... it was a barely perceptible floral, and as I smelled the complex scent, I realized I was smelling rose. Sadly, I don't smell the ylang ylang at all (too bad because it's one of my favorites), but I think it just adds to the depth and complexity of the scent. It is light and pleasant and appropriate for work or a summery day. I really enjoy it as a balance to some of the more intense scents that I love. It even has good staying power. It just became more pleasant as the day went on.

This is a new favorite. It has the same spun-sugar vibe as Pink Moon, but it is not as strong and sweet. It is sweet and sugary without being cloying, and the florals kick in as a faint hint. It has power and sweetness without being overwhelming (like some of the sweet scents tend to be to me). LOVE IT LOVE IT LOVE IT!

VorpalBunny replied to RaeiNarcissus's topic in Yules

I don't know how she did this, but Beth managed to capture the smell of Christmas. This scent says CHRISTMAS to me. It has a lovely slightly sweet, spiced plum scent. It's foodie, but not too foodie or overpowering to wear as a fragrance. It would also make an awesome home-scenting scent. I feel exactly the same way; I had the same thought. It reminds me of going to the Yankee Candle flagship store (in South Deerfield MA) at Christmastime. I am not a big fan of a lot of their scents, but this one reminds me of the best ones.

VorpalBunny replied to RaeiNarcissus's topic in Yules

A lighthearted winter scent: chilly vanilla rose snowballs! Dainty, soft, and certainly unfit for flinging! I understand what all the hype is about. I am not a huge fan of Snow White, but I don't think it's too much like that one. Maybe it takes all of the best of Snow White and improves on that? I don't really get a rose scent, but I get a faint floral and vaguely minty vanilla scent. It's light and sweet and beautiful; it reminds me vaguely of Lush (in a good way) but not like a specific Lush item. This is definitely one I'd like to own a big bottle of.

VorpalBunny replied to Caerphilly's topic in Yules

I absolutely love this one! It is a wintry smell with a strong hint of narcissus, but with none of the cloyingness that narcissus sometimes has. It reminds me of Chiroptera, only a softer, gentler scent.

I just found my new favorite Yule scent! (I almost didn't even try this one, but the forest drew me in.) In the bottle, it has a complex, almost floral scent. When I wear the scent, I smell a lightly piney scent (just enough hemlock to have a pleasant, slightly wintry scent, without so much that it screams Christmas tree) with a strong note of sandalwood. I keep trying to find sandalwood scents that I like because it's my favorite single note, but the blends never seem to work for me. I don't see it listed in the notes, but if it's not there it sure smells like it. I am so in love with this scent!

VorpalBunny replied to wl552's topic in Yules

Diable en Boite is one of those I almost didn't try, but on second glance the notes sounded good and I decided to try it out. I am so glad that I did. On first sniff out of the imp, it is a fruity, sweet, lush scent, filled with tonka beans and tobacco. On, it mellows to a wonderful, complex scent. I smell the wood, musk, and tonka... there is a faint fruity sweetness, but it's not an overpowering fruity scent. It is a strong, full-bodied scent but not overly strong or overly cloying, and it doesn't have any kind of masculine note on me. This is another Yule that doesn't have a distinctly holiday feel, and it's not as overpowering as some LE's, although it definitely has a strength to stand on its own. So far, this is my second favorite Yule from 2009.

When I first tried Sleipnir, it was all honey and hay, and nice enough, but not a scent I'd really like to wear. Over time, it mellows, and has a nice honey, faintly hazelnut smell, with some complex notes underneath (no berries for me though). It is VAGUELY foodie, but not overly so, it's more a slightly (nicely) sweet fragrant scent. I wouldn't want a bottle of this, but I am enjoying it more and more as the day goes on.

I thought I was going to love Ded Moroz with all of the notes that I like in it. First sniff is complex and woodsy and beautiful. On, it morphs into a cold, minty, wintry smell on me. It's not bad, it is still a pleasant scent, but it's not one of my favourite Yule scents. I'm glad I decided to try an imp before buying a full bottle.

From the notes, I wasn't sure if I would like Yule Cat, but I had to try it because of the Icelandic connection. First sniff is kind of sharp and civet-y. However, once it went on, it transformed into a nice musky scent with an faint almost floral hint. I really like it. It doesn't have an overtly seasonal/holiday scent, so it could be worn all year long, and it isn't overpowering like some of the LEs often are. It's one I can happily wear without bothering my 10 month old, who isn't afraid of the Yule Cat because he is getting new clothes for Christmas.

VorpalBunny replied to absinthetics's topic in Yules

I put Jólasveinar on and asked my Icelandar, "So, do I smell like a Yule Lad?" He took a sniff and said "Yep." Well, it's not maybe how you would REALLY imagine the Yule Lads to smell, I imagine it would be more like soured milk (Stekkjastaur) or sausages (Bjúgnakrækir) or smoked lamb (Ketkrókur) or candles (Kertasníkir), although I don't think I would really want to wear any of those scents. But it really smells like Christmas. I really do personally find this one to be a good replacement for Skadi. It has the same slight pine scent while being somewhat sweet at the same time. Jólasveinar is a bit spicier and a little more foody, but not overly foody as I was originally slightly afraid of. I look forward to saving this for the next Christmas season.

It's funny, because I don't really get a rose scent from Harlot on me. Just a fresh clean floral with a faintest hint of cinnamon. It's very light and pretty, I actually like it a lot for a lighter scent. There's something ironic about Harlot smelling fresh and clean....