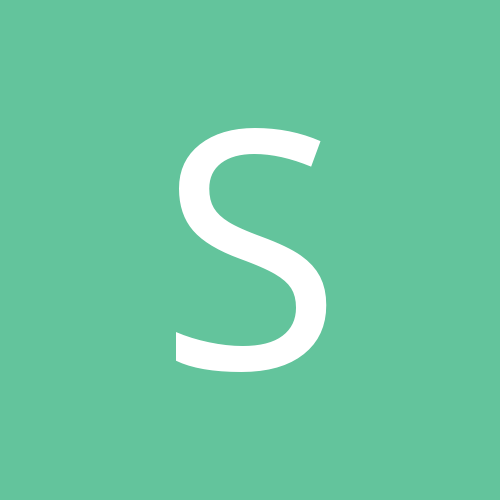 Content Count

112

Joined

Last visited
About Sateki
Rank

a little too imp-ulsive


Birthday

June 30
BPAL
BPAL of the Day
Favorite Scents

Joyful Moon, Fae, Milk Moon 2005, Sugar Plum Fairy, Sugar Cookie 2005, Banshee Beat, Dorian
Profile Information
Pronouns
Interests

Writing, Painting, Martial Arts, Music
Astrology
Chinese Zodiac Sign
Western Zodiac Sign
This is my favourite dead leaves scent blended with a perfect smokiness. It's a very realistic scent, not cologne-y at all. If you've smelled the dead leaves and the bonfire single notes, it smells like a blend of both of those. Decent throw but not overpowering. It honestly smells like I'm crunching through autumn leaves and someone has a bonfire going nearby. It's the quintessential smell of autumn. I love it.

I absolutely adore this scent. It starts off smelling like a well loved library full of worn books and flimsy wooden bookshelves. It's lighter at first, mostly smelling of paper and dust. Over the first half hour, the wood and leather starts to become more prominent, making the scent a little heavier. It adds a sense of a worn wood and leather armchair. Not sweet at all, to me. I get no vanilla or lemon (which normally I'd amp). After about an hour, the smells of paper has mostly faded away and the rich wood and leather is most prominent. Overall a lovely transition.

Sateki replied to LizziesLuck's topic in Hair

Love this hair gloss. It smells so incredibly cozy, like spending an afternoon jumping into leaf piles and then having a toasty marshmallow snack as the sun begins to set. If I spray it directly in my hair I find it to be a bit more perfumy, however, if I spray it in my hands first and then rub it in, it's a very realistic leaf scent. The marshmallow has a hint of peanut smell to it, and my sister, who is allergic to nuts, cannot be around the scent without feeling ill. However, I think it smells deliciously gooey and cozy and I absolutely love it.

Oh but this is a beautiful scent! A creamy vanilla rose. Not a fresh spring rose, but rather aged gentle dried rose petals. The black tea is very prominent, and the teak more subdued. All around it is a very well balanced scent. It is extremely reminiscent of Joyful Moon - one of my absolute favourite scents. It's cozy and warm and I can see myself using it all year round.

Sateki replied to Lambent's topic in Hair

Agree with the shampoo-like, in a 100% positive way. It's fresh and fruity and delicious. I get lots of cherry blossom and tea with gentle vanilla orchid, and only a hint of strawberry that manifests in an undertone of fruitiness. It's quite creamy and light, and reminds me a bit of Reflected Vulva in its cherry blossom creaminess. It's not artificial to my nose, though it's close. Lasts around 12 hours, but it's light enough that I can apply one spray to my dry hair without making it all oily. Overall big winner with this one.

Sateki replied to Casablanca's topic in Hair

I was a little nervous when I first smelled the bottle, because holy maple syrup! But when I sprayed it on my hands and rubbed it through my hair, I began to smell the complexities of it. There is definitely a strong maple syrup smell, but it's not overly sweet. Under it I can definitely smell the moss and woodiness. It's like a warm, foresty walk. It's not a foody scent, despite the strong maple. It's well balanced and beautiful. I shower at night and by the end of the next day it's mostly gone. Just in time for me to shower and reapply!

On me the amber is strongest, with a hint of oudh. Not getting any Vanilla. Wet, the amber is strongest, and I can't really smell anything else. Dry, the oudh has come out a bit and balanced it out. A few hours later, I sometimes get the tiniest hint of vanilla if I sniff really hard. It smells a lot like Hope and Fear Set Free. It is a really warm scent. Amber and sweet wood, but lacking vanilla. Because of its similarity to Hope and Fear Set Free, it's not quite bottle worthy for me.

Green tea, yellow sandalwood, apple blossom, and white bamboo. This is yet another amazing scent from this year's Novel Ideas. In the bottle I smell lots of fresh apple and a hint of green tea and bamboo. Wet on my skin I get a lot of apple and green tea. It's sweet, like a spring shampoo that lingers in the bathroom after a shower. There's a hint of bamboo underneath, grounding it. I don't get any sandalwood. Dry: The apple has faded a lot, and is now a background note with its lingering sweetness. The green tea is strong, along with the bamboo. It's not as sweet now, instead very fresh, like a Japanese garden in the sun. Every now and then I'll get a whiff of something deeper, most likely the sandalwood. It's almost creamy at times. The notes have balanced out beautifully. None of them is overpowering. They harmonize gorgeously on my skin. This is definitely a win, and I'm highly considering a second bottle!

Sateki replied to doomsday_disco's topic in Lupercalia

Gorgeous scent. In the bottle I get a nice mixture of sweet pea and cherry blossom. Just a hint of something creamy and sugary underneath. Wet on the skin, the sweetpea dominates, just held in check by the cherry blossom. Dry, the cherry blossom and cream come out and mix beautifully. I can still smell a bit of sweet pea, but it has faded a lot. Now it's a wonderfully balanced scent, and super, super creamy. It is absolutely amazing. Not too sweet on me, definitely not sugary, but soft and feminine. Very gentle. Definitely in love with it. May even purchase a backup bottle!

Sateki replied to VioletChaos's topic in Atmosphere

Mostly a mix of pine and very strong lily for me. A hint of soapiness. It is definitely light and ethereal, with a few underlying tones that spring up every once in a while, but I feel that it would be more suited in a bathroom. A very fresh, floral scent. In terms of spring and summer scents, I think I'll stick with Okiya.

Sateki replied to GypsyRoseRed's topic in Atmosphere

This is a wonderful, sweet cherry blossom scent, with the freshness of the green tea, and a slight boozy undertone to bring it down just a little bit. It's so fresh and light, but still grounded. It's not too sweet either, which is nice. The cherry blossom and green tea are the strongest notes for me, and the sake is much softer. It's perfect for spring and summer, though I love it so much that I'll probably use it in winter anyway. I keep my windows wide open, but it still lasts at least a day in my room. Definitely a wonderful scent, and I can see myself buying many bottles of it for sure.

Sateki replied to violetblue's topic in Hair

Snake Oil Hair Gloss is wonderful. I have medium - long hair, and it's very fine. I don't have to many problems with tangles, but my hair gets incredibly static-y. One spritz of SOHG when my hair is still wet works wonders. The smell is nice and powerful, and it lasts all day, or overnight! Male and female friends have commented on how nice I smell. Especially if I stand upwind . If I use it when my hair is dry, as I sometimes do with other hair glosses such as fig and white sandalwood, the SOHG unfortunately makes my hair look really greasy, so I only use it on wet hair. It definitely keeps my hair nice and soft, and keeps it from going static crazy. A definite win for me, especially since my SO needs to age a couple more years. This way I can smell like SO all day .

Definitely reminds me of O, especially for the first hour. Baby powder honey! After that, the vanilla and musk comes out, giving it a more mature feel. The powdery smell begins to fade around the hour mark. Not quite what I expected, but beautiful nonetheless. A keeper!

A mix of love and hate. It smells like kitty litter mixed with chinese herbal medicine (which smells gross, for those of you who have never had the pleasure of smelling it). Dried down it's less sharp, but still not very pleasant. BUT It works. It's not that it necessary lulls me off to sleep right away, but it does SOMETHING that helps me fall asleep, even when stressed, or nervous, or restless. And, when I do wear it, I wake up feeling incredibly refreshed. Even if I wake up to go to the bathroom in the middle of the night, when I get up in the mornings, I feel surprisingly well-rested. I think it helps me have a nice, deep sleep. I've taken to wearing it on the back of my hand 30-45 minutes before I go to bed, since I often keep that part of my hand close to my nose. Then I wear it on the side of my wrist when I go to bed, since that normally rests near my head when I'm drifting off. That's enough to have an amazing effect. To soften the smell, sometimes I layer it with a bit of TKO on top, just to make it a bit more bearable. I can wear it alone, but it's a good combo =]. Definitely not something I'd wear out, but when in need of a good, deep sleep, then definitely yes!

This is... amazing!! Normally I can't wear citrus blends, because I amp bathroom-cleaning lemon, but this blend is beautiful. I get a lot of grapefruit, which smells like a fresh morning, and a little bit of orange peeking out every once in a while. Dried down, it remains grapefruity, with a tinge of something sweet. It stays fresh the whole way. I love, love, love this in the mornings. It's not caffeine, but it's so lovely and fresh. It's a downed glass of fresh citrus juice on my wrist. May need another bottle!