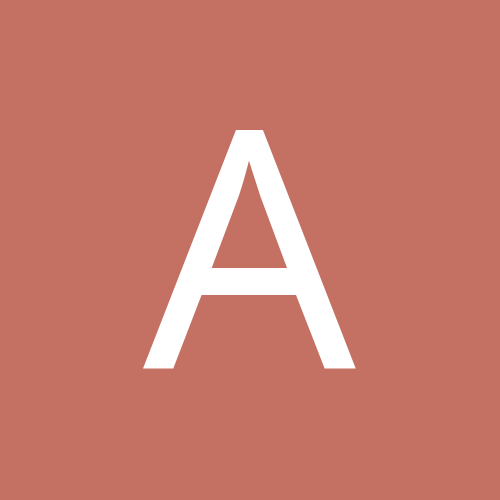 Content Count

504

Joined

Last visited
About a_llb
Rank

sexy swapper


Birthday

04/24/1988
Astrology
Astrological Info
Chinese Zodiac Sign
Western Zodiac Sign
Recent Profile Visitors
The recent visitors block is disabled and is not being shown to other users.
I'd say The Phoenix in Summer fits the bill! THE PHOENIX IN SUMMER The Phoenix soars through a summer thunderstorm: Nepalese amber, galangal, red musk, saffron, ozone, and the scent of hot rain striking pavement.

In bottle: Leafy and musky. Wet: Spicy, dusky and dark. Hints of leaves and incense. Dry: It takes on a very dry, planty quality. Dusty leaves indeed! Laudanum is prominent now, slightly medicinal and cloying with the addition of tobacco. Verdict: I think this is ultimately too dark and heady for me to wear often. A small dab goes a long way!

a_llb replied to stellamaris's topic in Yules

In vial: PINEY. Antiseptic and sharp. Wet: Fades to a lovely smoky wood. This is the scent of distant bonfires you can detect on the cold breeze as you pick out the perfect tree. Dry: Same as wet - lightly smoky, powdery pine wood. Verdict: Not one I'd reach for, but it is certainly atmospheric! It would be better as a room spray I think.

a_llb replied to GypsyRoseRed's topic in Thermae

In bottle: Musky honey. Dark and deep. Wet: A touch of leather and rose begin to emerge, but the musks are still in charge. Dry: Everything fades to a slightly rosy black musk. Verdict: Not for me. It's nice, but... black musk just isn't my thing I guess.

a_llb replied to Gwydion's topic in Yules

In bottle: Almond, sharp and dry. A touch of herbal thyme. Wet: On skin it is much creamier - the almond thankfully fades rapidly. It leaves just a hint of warm nuttiness under the sweet lavender. I like this stage very much! Herbal vanilla caramel is what I think of. Dry: It smells 'homemade'. Not necessarily foody, nor like handmade soap... just creamy and all-around delicious. Verdict: I enjoy this blend which I can rarely say about anything featuring almond, but unfortunately my skin reacted unfavorably to something in it - leaving temporary welts. If I but had a scent locket this would be a keeper!

In vial: Sparkly vanilla. Wet: A splash of honey, velvety and soft. A serenading bouquet, I don't know which flowers but they are pretty. Dry: It's like a dusting of barely floral powdered sugar. Verdict: At some moments it's like a more floral version of CC Female. Those who enjoy blends such as Lyonesse, Womb Furie, and Mouse's Long and Sad Tale will probably adore this.

a_llb replied to Invidiana's topic in RPG

In vial: Glimmering spices. I agree that it is probably Indian Musk. It reminds me of what I like about Galvanic Goggles - this being much slinkier and 'lighter', but not insubstantial. Wet: Waxy, warm rosin. I get the impression of candlelight, shadows, and soft footsteps. Dry: It's settled into a slightly metallic, cinnamon-tinged wood scent - like a polished, aged wooden chest of spices and gold coins. I don't know if there is really cinnamon in the blend or not. My skin reacts to large amounts of it, and it looks fine even though I slathered. Verdict: It's basically the scent of a pilfered treasure chest. My nose is glued to my wrists. What more can I say!

In bottle: Hazelnut, caramel tones and sticky globs of honey. Seems way foody! Wet: Nutty, warm and softly musky. Not detecting any berries or pine, but I like it more than expected on my skin, so far. Dry: Soft fur! It smells like cuddling with a clean, fluffy bear. The nuts have toned down a bit, thankfully, but the honey is keeping the humectant, gooey vibe there in the background. Verdict: I only tried it because you can never tell - even though most nuts, berries and pine are usually unpleasant on me. To my great surprise, I actually like this! The honey and whatever equals moonlight + fur redeems this blend for me. I'll admit that the nutty sweetness is a bit much for the first little while, but it eventually calms down into a fuzzy, cuddly glow. I keep thinking - it's Winnie the Pooh in a bottle.

In bottle: Bitingly sharp woods and greenery. Wet: It begins with prominent foliage, viney and prickly. Moss drapes overhead, dusty and light. This phase settles down soon enough not to be too off-putting. The berries emerge, subtly tart. Dry: A wild raspberry patch! Not quite ripe, mouth-puckering fruits scattered among a neglected garden, with a few bleached boards laying about. Intriguing and pretty. Verdict: The notes appealed to me, but I don't think this is a scent I'd really wear. It seems like a deep, shady summer kind of blend, too 'cool' for my taste.

There's magic afoot: fiery red musk, luminous elemi, East Indian patchouli, champaca flower, cedar incense, ho wood, and hemlock accord sweetened with a peculiar sweet honey. In vial: Musky, incensed, dirty. Wet: The woods are much more prominent than expected. Old, splintery woods. Champaca is very present as well. Dry: Honey and patchouli, dry and dusty. A hint of soap creeps in. Verdict: It's nice, but I don't love it. I find Witch Dance's incense & candied leaves to be much more up my alley.

In vial: Fluffy maple pumpkin. Wet: A thick ooze of currant maple syrup. Dark, not too sweet. Dry: A puff of marshmallow sugar & tarry licorice. Verdict: I am unsure how much I like the maple on my skin. I think this is something I'd much rather eat than wear.

In vial: A stream of soporific nectar, languorous and cool. Wet: Blue lotus (which is surprisingly not straight-up bubble gum, as lotus usually becomes on me), lunar and glowing - pairing well with the lighter sweetness of passionflower. A layer of pale musk and opium floats above. Dry: There is an inoffensive, almost innocent fruity feel to the drydown. Verdict: It's nice to see a 'still, nighttime, quiet' type blend that isn't overpowered with lavender.

In vial: Foamy plum and kelp. Clean, aquatic. If you missed out on 'Kiyohime Changes From A Serpent' from the Salon line, definitely try this! They are very similar.

In vial: Musky, velvety orchid, dewed with drops of honey. Seems very classic, feminine. Wet: A shadowed blot of inky blood musk seeps in, taking the feminine side and giving her a gritty edge. Dry: The amber coats everything in a resinous haze, and the fig leaf brushes by with a spine-tingling touch. Verdict: Perfectly evocative of the painting it represents: Creepily romantic and slightly terrifying. I feel like something is watching me when I have this on.

A tangle of lush greenery and thick, rooty vines with a hint of pumpkin rind, crumbled leaves, and rich soil. In vial: Lush, supple and green. It's the smell of a just snapped stem, that soft milkiness. A hint of cool black soil. Wet: Waxy pumpkin rind - sweet, natural, sun-ripened. Not buttery or spiced at all. It seems more like a white pumpkin than an orange one. The soil is fading into a clean, almost ivy-like scent. Dry: There is a light freshness on drydown, not floral exactly, not ozone or aquatic either... Maybe it's the leaves? Like autumn leaves still vibrantly yellow and on the tree, with a cool breeze rustling through them. Verdict: Absolutely beautiful! Perfect for people like me who can't wear spiced pumpkin. It becomes the kind of close-wearing scent where people won't necessarily know you're wearing perfume - it just clings to your skin like you have been out wandering on a chilly autumn day.