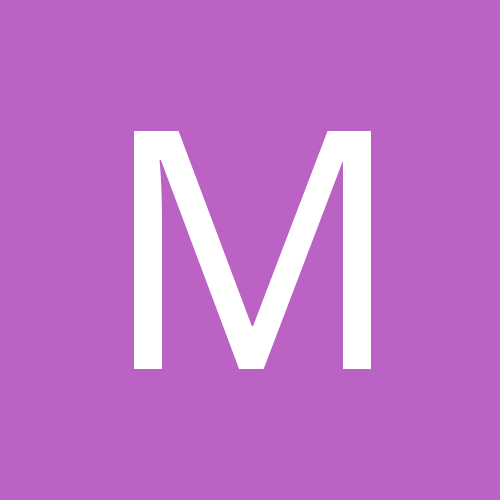 Content Count

794

Joined

Last visited
20 Followers
About mari4212
Rank

diabolical decanter


Birthday

01/09/1986
Contact Methods
Livejournal handle
ICQ
Website URL

http://mari4212@livejournal.com
BPAL
Favorite Scents

Mouse's Long and Sad Tale, Chimera, The Lion, Hermia, Dee, Velvet, TKO. I love amber and vanilla, and generally spicy-sweet scents.
Astrology
Chinese Zodiac Sign
Western Zodiac Sign
Wet on: Carnation! Sweet and mildly spicy. Initial drydown: Still mostly the carnation, with perhaps an extra touch of sweet from the honey and spice from the cardamon. This is essentially carnation accentuated with more of itself. Later drydown: second verse, same as the first: this doesn't mutate much on me. Not a super-strong throw, after the first five minutes, but it's present and lovely.

On, wet: Hello almond! This is an almost cherry almond, and on wet it reminds me of Fruitcake, the imp-with-purchase I forget how many Christmases ago. Initial drydown: The cherry undertone dies down, and there's a bit of rose peaking through. It's not a heady, overwhelming rose, it's a bit softer. Very much the rose petals, beginning to dry out for potpourri. I'm searching for it, and I get a hint of drier spice right at the tail end. later drydown: soft rose and spices, with maybe a hint of fig in the very background. The almond dissipated faster than anything else. For me this ends up being a rather gentle scent, after the initial kick of almond. I want to see what happens as it ages a bit, and on a slightly cooler set of days to see if that changes how fast the almond goes away. As it is, this ends up being a softer, more backdrop scent than the other one I picked up from this series.

On wet, straight after arrival and rather warm from the heat of the day: red fruits. This smells a bit like pomegranates, which I think is the strawberry and blackcurrant together. It does have some pretty strong throw at first, so I wouldn't wear this in a confined space or a crowd. Initial drydown: the red fruits have stepped back a lot, but are still present. Sandalwood is coming forward, along with an almost coconut wood backing. Later drydown: In this heat, my skin is eating through this one quickly. It ends as a soft skin musk with a touch of warmth from the sandalwood.

mari4212 replied to VioletChaos's topic in Liliths

Wet on skin: there's a strong classical perfumey edge to this at first, which I think is a mix of the oude and the orange blossom floral. This is a bit sharper than I normally like my perfumes to be. Initial drydown: VPD loses the sharp edge that was making me unsure of it, and the amber kicks in to mellow out the other notes. Now it's more of a rounded perfume, with a bit more sweetness to it. Later: This softens with the amber as it goes. I'm still getting flashes of sweetness from the orange blossom. Overall, it's really hard to pick out individual notes on this perfume, they all blend into one another.

It was Casca who gave him the first blow with his dagger, in the neck, not a mortal wound, nor even a deep one, for which he was too much confused, as was natural at the beginning of a deed of great daring; so that Caesar turned about, grasped the knife, and held it fast. At almost the same instant both cried out, the smitten man in Latin: Accursed Casca, what does thou? Plutarch The shattered, splintering gasp of betrayal: ambergris, verbena, neroli, and a glint of razor-sharp elemi. Wet on skin: Lemon is the most prominent note, a very straight lemon that doesn't go cleaning supplies or super foodie. That's probably the verbena, possibly also the neroli and elemi giving more citrus notes. Initial drydown; lemon is still most prominent, but there's something else smoothing out the undertones; the ambergris is coming out a bit more and adding some depth and almost creaminess to the scent. After an hour or two: the ambergris has taken center stage, and what a lovely stage it is. This stays a light and sweet skin-scent throughout, without much wafting. It's very similar at this stage to Lyonesse, with just a hint of the citrus remaining.

mari4212 replied to fairestrocza's topic in Lupercalia

Wet on skin: So my mother, when I was a child, had a bunch of perfume bottles shaped like women in various ethnic clothing from around the world. I never knew what scent was in the bottles, but I loved looking at them and playing with them. Wet on the skin this smelled exactly like those bottles did: golden and perfumey, with no one note I could pull out. I'm betting that in this case it's the iris note playing out. Initial drydown: This has softened and sweetened the way most vanilla scents do on me. The initial "perfumey" note has faded a bit, and I've got something soft-edged and golden from it. There is a trace of powder, and very soft floral notes, but nothing is intense or strong. This will be a great skin scent, and it does feel sophisticated and classic. Later: This fades down into a sweet powder scent as the day goes past. I think I'm catching hints of the orange blossom at the end.

On wet: earth and pine trees. Letting this one sit and age about 8 months before I tried it, I think the patchouli starts strongest, with the green of the coffee beans coming in a bit. Initial drydown: Still strongly patchouli, with a hint of sweetness that is probably the vanilla. The earthiness of the patchouli stays very close to the skin, the further out I smell it the sweeter and creamier the scent becomes. Later drydown: After a while, the patchouli fades, and what is left is a soft, somewhat musky scent with a bit more of the spices that were hidden until now. It's a very soft and light take off of something like Snake Oil. Overall impressions: this is a grounded and warm perfume, easily approachable and somewhat gentle underneath.

On wet/early drydown: chamomile, with a bit of honey and an herbal spice that is probably the carnation kicking in, with a minty undertone. More of a golden/straw scent as opposed to a green-grass herbal. On for a while: still straw/chamomile with honey, a bit more of the lavender is making an appearance. I think the straw note I'm getting is the thistles. I was hoping for a bit more of the florals, or a slightly stronger honey. But as it is, this is a nice, gentle scent, and rather soothing.

On wet: It's the patchouli dirt scent that I was expecting, with a hint of benzoin sweetness underneath. Initial drydown: The scents have muted and blended together, with the patchouli still the predominant note. It's a sweet, earthy scent. Later drydown: As it dries it continues to mellow and sweeten out. Whereas on the initial drydown the emphasis was on the patchouli, the lingering note here is benzoin/vanilla, with just a bit of depth to keep it from being simple. It ages into a scent I'd love to nuzzle in closer to, with not much throw.

If you found Antique Lace similar, try out Morocco. They don't have any of the same listed notes, but on me Morocco is a dead ringer for Antique Lace, very much a warm/soft vanilla musk.

Really, Shub-Niggaruth is the most ginger-cookie scent I've smelled from BPAL. And to make it better, it's GC and impable.

It might be too heavy for what you want, but my first instinct on smoky vanilla is Antikytheria Mechanism. On me it starts out very strongly smoky, but after the first half hour dies back to a mild smoky vanilla with wood undertones. If what you want is more airy vanilla, I will definitely second Morocco. I get almost no carnation from it, it's more of a straight-up dupe of Antique Lace on me; a warm, soft vanilla musk.

For floral vanilla, have you tried Mouse's Long and Sad Tale? It's vanilla, sweet pea, and amber, and it's one of my all-time favorite scents.

Vanilla-heavy scents oftentimes read maternal, as well as anything baked-goods style, as that hits the stereotype of mother/nurturer baking and feeding people. Morocco, Lyonesse, Tombstone, Boo, all of those work for the vanilla-focused scents. Bread and Butter-fly, Eat Me, maybe Shub-Nigguruth are all baked-goods scents off the top of my head. As well as vanilla-scents, I'd go for sweet spicy scents like Chimera.

9/15 Do you like s'mores and s'mores-flavored things? Not really. I'm not a huge marshmallow person. What's the neatest freebie you've gotten? It can be cool or thoughtful or just totally unexpected, and not limited to BPALdom. There's too many wonderful things. I think one really cool thing was that my witchee last year turned around and witched me, sending me three full bottles of BPAL after the round was over. 9/16 Would you enjoy receiving cute but useful items like colorful kitchen utensils/gadgets, or bento supplies? (boxes, chopsticks, accessories, etc?) What about things like spice mixes (homemade, or Penzey's for example) Bento supplies not so much, because we're in a de-clutter mode. I'd love spice mixes, especially things like curry powders or your favorite spice mix. And we could always use extra kitchen towels and washcloths. Preferably in blue/blue and white. Do you like cute, seasonal or fluffy PJ bottoms? Like they sell at Target, Old Navy (they have had cute Halloween ones!) If so, what size do you wear? I don't wear pajama bottoms, I'm more of a nightgown girl. What kind of chocolate do you like? Nuts, no nuts, white,dark, etc? Mostly I'm a milk chocolate girl. I love mint, mazipan, candied fruits, almonds/hazelnuts. I'm not a big Hersheys/Nestle person. Ghiradelli/Lindt is great, as is random international chocolate. I live near a Whole Foods, Trader Joe's, and Penzeys! What does your little heart desire from any or all of these places? I live near a Trader Joe's, but don't get ther that much. I love the triple-ginger cookies from Trader Joe's, as well as the chocolate meringues. Most of the other things I love from there are frozen/refridgerated, and wouldn't ship well. Ooh, but I'd just forgotten, this is the time of year they start having pumpkin and apple butters, and I do love those. Are home made foods acceptable or does the idea of eating strange mailed food disturb you? I would love homemade foods of any kind, especially if you included the recipes. I just gave you $20 and sent you into a "has everything" store ala Walmart and told you that you have to come out having spent it all, and none of it on anything you need. What would you buy? Be as specific as possible! Hmm. I'd probably get some nail polish in either a light pink/neutral, or in a lighter colored oddball color. I had a green/purple colorshift that I liked, but it dried out. I might also get some bath salts/bath bombs, and maybe some barettes/hair ties. What kind of cuisines do you like? (I mentioned this in my ?aire but curious what my witch may like)And, what are your favorite restaurants? I'm pretty open on cuisines, with a preference towards Italian, Indian, Japanese, Chinese, Irish, French, et cetera. As for restaurants, in terms of chain restaurants I like Panera Bread and Dewey's Pizza. The non-chain restaurants I love in the Dayton area are The Pub at the Greene, Sunrise Cafe in Yellow Springs, and The Inn at Versailes. I'm from Canada - is there anything specifically a witchee might like that is only available here? Maple syrup/Maple candies? My mother is from Vermont, with the deep love of all things maple from there. And if there is something you love from whereever you live that travels well, try me on it. what are your "fandoms" and would you like a t-shirt from TeeFury if an appropriate one came up? I love Doctor Who, Firefly, JossVerse, Star Trek, Movieverse Avengers/Captain America, Lord of the Rings, Muppets/Labyrinth, and Babylon 5, of fandoms that are likely to be on TeeFury. I've not gotten anything from TeeFury before, and would probably suggest ThinkGeek instead. Do you have an eReader and if so which one? No eReader, sorry. Do you like candles, or tart burners, or something? If so, what's your favorite scent to burn? I love candles, especially beeswax or soy candles. I'm not a huge parafin fan. I love vanillas, sandalwood/rose, lavender, coffee, chocolate, and warm/spicy/wood scents. Marzipan? Yes please! Would you be interested in washable/reusable muslin "paper" towels (basically muslin squares hemmed around the edge)? Maybe in some sort of box to put on your kitchen or bathroom counter? I've already got washcloths, so I don't think the muslin cloths would be enough of a function, especially since we're mostly using paper towels as grease-catchers/drainers after frying something. Do you drink alcohol and if so, would you be OK with your witch sending you homemade infused vodka? Also, does your state allow alcohol to be shipped through the mail? I do drink alcohol, but not vodka, as I'm such a lightweight. I like hard ciders and mead. I don't know if alcohol can be shipped through my state unless it's licensed. If you're interested in sending me non-home-made booze this is a local winery that makes mead and ice wine that I like. https://www.valleyvineyards.com/orderonline/confirm_age.html If you get me (or a fellow Aussie, if there are any playing this round) as a witch or witch's minion, would you like to try some Australian specialties, such as TimTams (delicious chocolately cookies), Caramello Koalas (koala shaped chocolates filled with gloopy caramel), Australian native spices or anything like that? TimTams are so much love. I'm not huge on caramel, but any native spice blends would be wonderful. If your witch is a knitter, crocheter or sewer, is there a particular type of garment you would love to receive (hat, scarf, wrap, cowl, socks, fingerless gloves, arm warmers etc)? Socks and fingerless gloves would be wonderful. I love knitting, but have not made socks yet. Please be careful if you use wool, I seem to be sensitive to some wools, and my mother is allergic. I personally love alpaca, silk, and cotton, and the fiber blend I keep going back and petting any time is 70/30 alpaca/silk. Is there anyone else in your house (kids, pets, partner) that would really appreciate a small gift being included for them in the switchwitchy haul so they don't feel left out? No one will be feeling super left out, I don't think. I live with my parents and my brother and my severly disabled sister. If you do feel the need to witch my family as well as myself, Dad likes foxes, Mom likes teapots and mice, Thomas loves dinosaurs and art supplies, and Sara loves the beaded necklaces like from Mardi Gras. Since it's been mentioned several times, and I've also offered to nacho witch some, would you you like to receive wild rice and or maple syrup? I promise to include recipe ideas with the wild rice. Both sound wonderful. I have 5 bushels of tomatoes sitting in the kitchen right now that are supposed to turn into red sauce tomorrow, so would anyone like a basic red sauce (spaghetti sauce) to make its way to them? No thanks, we've got tons of tomatoes we're trying to use up ourselves. How would you feel about a taste of (insert witch location here) box? Sounds great Last year, my wonderful witch Alethia adopted a bat for me from batworld.org, a bat rescue and sanctuary. Bat's World Would you be interested in having a bat adopted in your name? This was my question, and I'd love having another bat adopted for me. 9/17 Some of your favorite artists? Classic and modern? I think I answered this last year as well, but in general I'm a big fan of the Pre-Raphelites: Waterhouse, Leighton, and so forth. I also like Bottechelli, Mucha, van Gogh, et cetera. f you could have an image or certain subject painted for you on any type of "canvas" (on a box, on paper, on a canvas, and so on) - could you point your witch to some of these images? Subjects: Dragons, gryphons, fairy tale references in general. Is there a GC scent that's been on your list for ages but keeps falling off the bottom of your order because of the LEs? Someday I need to buckle down and pick up a bottle of straight Snake Oil to age. Otherwise, a backup bottle of TKO or an imp pack of various RPG oils? I've been getting into indie nail polish brands recently. What's your favorite indie brand of nail polish? Or what's your favorite mainstream brand of nail polish? Or are you not big on polish? I don't know much about indie nail polishes. Of the mainstream that I've tried, which is limited, the Sally Hanson Hard as Diamonds seems to do well and not chip. Stuffed things: yea or nay? As in stuffed animals and such? I used to collect teddy bears when I was young, but I did a major purge when I hit college, and only have a few sentimental favorites. I like the giantmicrobes.com plushies, and did at one point dance around the house chanting "I have Ebola" when my first witch sent me one. mix-in-a-jar? How to you feel about cookie or cake or soup mixes that come in jars and you just add, like, an egg or water or what have you? Would be interesting, but I'd probably just prefer the recipe itself. I live near this very cool Retro store (you can order online too) - are there things from it that would make you squee if your witch sent them? Having looked at the stuff there, most isn't so much my taste, actually. I look at the retro humor and laugh, but I don't want to keep it. I like the dresses in general, comes from having a 40's type body (strongly hourglass). Nothing there is screaming my name, though. Ninjas or Pirates? You know? I'm not much fussed for either. Possibly ninjas. I have an extra room spray and 2 extra bath oils (one Cephalopod, one Exhibit Hall Fatigue) from Dragon*Con - would anybody like a decant? I've not tried any of the bath oils from BPTP in general, I wouldn't mind a decant. I live near a Mast General Store. It has lots of vintage-y toys, southern foods (jams, jellies, spices) and vintage candy. Is there anything I can get for you? I would love to try out jams/jellies, especially things like apple butter or pumpkin butter. Do you have any Fall or Halloween traditions? Fall is the time for apple cider, visiting the Ohio Renfaire, and baking cookies and drinking large amounts of hot tea. My family got a fire pit last year and we will spend Halloween/Beggar's night outdoors with a fire in the firepit, handing out candy. a) Are you OK with "special deliveries"? Is the address in your questionnaire the best place to reach you for said deliveries? c) If the delivery requires a phone number (as say, some florists do) would you be OK with that information being tracked down by your Witch or asked of you anonymously? Okay by all three. I would love random flowers, not so much the singing teddy bear telegram. Currently, I'm at the house with small children underfoot all day, so use your discretion and make sure nothing you send would be of the sort to wake an infant up from a nap. Cranky overtired infants = massive Mari headaches = not a happy witchee. Would you be interested in beer, wine, or other specialty beverages from your Witch's area? I can't stand the taste of beer, so any you send would be passed straight on to my father, brother, and the sister who does not live in my home. They all love microbrews, normally the darker the better. I like sweet dessert wines, but I'm not a huge drinker in general. And I think I mentioned earlier, I love hard ciders and mead. Are there any crafts/skills you've wanted to learn but haven't gotten around to? And if so, would you be interested in supplies and tutorials? I currently knit and sew a lot, and am beginning to do more jewelry-making, focusing on viking wire weaving. I would love supplies for all three crafts, but don't really have space or time to branch much further. Who here would be happy to get a lil' sumthin sumthin from Adagio Teas? Extremely happy! I love their Valentine's Tea, and I will never turn down Earl Grey tea in most variations. I'm a big fan in general of flavored black teas, especially with flavors like vanilla, caramel, hazelnut, or spiced teas in general. And I'm geeky enough to enjoy some of the fandom blends relevant to my fandom tastes (it looks like Cara McGee has a lot of interesting ones, especially the Avengers and Doctor Who based blends. Of those, Son of Coul, Steve Rodgers, Tony Stark, and TARDIS all look awesome.) Do you Ravelry? And if so, what's your handle over there? Would you be interested in gift patterns from your queue? I am on ravelry, as mari4212. I don't think I have any patterns in my favorites/queue that aren't free. I would love yarn, I think I've mentioned before. Specifically lace/fingering weight Alpaca/silk blends are my favorites, and at the last fiber festival, I fell in love with the feel of the Malabrigo lace-weight yarn, and would love getting like two skeins in any of their blue/purple/blue-toned green/grey colors and colorways. Who likes Pumpkin Spice Hershey Kisses? Not a huge fan of Hershey's in general. Put your iPod/MP3 player/what-have-you on random and list the first 10 songs it plays! I'll come back to this question, I don't have my music on this computer. 1. Stepsister's Lament, Rodgers' and Hammerstein's Cinderella 2. All Alone, Spamalot Soundtrack 3. Sir Gawain and the Green Knight, Heather Dale 4. Wake me up, When September Ends, Green Day 5. Tryin' to Find A Reason, Martina McBride 6. Come and Be Welcome, Heather Dale 7. Close Your Eyes, Carrie Newcomer 8. The Gospel Truth, Hercules Soundtrack 9. My Life Would Suck Without You, Glee Cast 10. Confrontation, Les Miserables soundtrack Witchee, what are your favorite quotes? "Here is my secret. It's quite simple: One sees clearly only with the heart. Anything essential is invisible to the eyes....People have forgotten this truth, but you mustn't forget it. You become responsible forever for that which you have tamed. You are responsible for your rose." The Fox, The Little Prince No man is an island, entire of itself; every man is a piece of the continent, a part of the main. If a clod be washed away by the sea, Europe is the less, as well as if a promontory were, as well as if a manor of thy friend's or of thine own were: any man's death diminishes me, because I am involved in mankind, and therefore never send to know for whom the bells tolls; it tolls for thee. ~John Donne To laugh often and much, to win the respect of intelligent people and the affection of children, to earn the appreciation of honest critics and endure the betrayal of false friends, to appreciate beauty, to find the best in others, to leave the world a bit better, whether by a healthy child, a garden patch… to know even one life has breathed easier because you have lived. This is to have succeeded!" – Emerson The most exciting phrase to hear in science, the one that heralds new discovery, is not "Eureka!" but, "That's funny..." ~Issac Asimov Do not meddle in the affairs of dragons, for you are crunchy and taste good with ketchup. "The true delight is in the finding out rather than in the knowing."~Asimov "Love is something more stern and splendid than mere kindness."~Lewis, The Problem of Pain "I said what I ment and I meant what I said, an elephant's faithful, one hundred percent." Horton the Elephant Some humans would do anything to see if it was possible to do it. If you put a large switch in some cave somewhere, with a sign on it saying 'End-of-the-World Switch. PLEASE DO NOT TOUCH', the paint wouldn't even have time to dry." ― Terry Pratchett, Thief of Time Stories of imagination tend to upset those without one." ― Terry Pratchett "I meant," said Ipslore bitterly, "what is there in this world that truly makes living worthwhile?" Death thought about it. CATS, he said eventually. CATS ARE NICE." ― Terry Pratchett, Sourcery "The presence of those seeking the truth is infinitely to be preferred to the presence of those who think they've found it." ― Terry Pratchett, Monstrous Regiment ...I'm going to stop here while I'm ahead. What's one random thing you really like and one random thing you really dislike? One random thing I like? Dragonflies. Dislike? Sudden loud noises. Are there any herbs that you haven't been able to lay hands on that I could send you? There's an herbal shop I really like here in NYC called Flower Powerthat has quite a wide selection. Hmm. Food-grade lavender would be nice. I have a shortbread recipe that works really well with it. If there are no "witchy" shops near you, is there anything I can pick up for you from Enchantments? Not so much. Though, if you are interested in that type of things, I would love a copy of the Fairy Tale tarot by Lisa Hunt 9/18 Are you a gamer (of any sort - video, casual, tabletop) and are there any games you want? I'm not a huge gamer, though I have done RPG games in the past. I don't have a group to do them with right now. It's not a big priority, but if you spot The Dresden Files RPG game book set, I would love to have a copy, if only for all the marginalia. Do you like coffee? If so, what kinds? Flavored, fancy, basic? Beans or ground? I do like coffee, not as much as I like tea, but it is nice. I am a big fan of flavored/sweet coffees. My oldest sister has been known to say that our coffee orders reflect our personalities. She's strong, dark, and bitter, I'm sweetness and light. Would a Starbucks gift card make you happy or do you prefer your local place? I was about to say there wasn't really a big local place, but we do actually have one, it's just pretty far to walk for me. Really, rather than Starbucks, I'd prefer Panera, my friends and I go there more often than we do Starbucks. Would you be interested in BPTP CANDY? Definitely not the black cherry. Too much time trying to swallow nasty cough medicine, any cherry flavor that isn't actually the cherries themselves fresh tastes horrible to me. In general, I'm not a huge hard candy person, and that's what it seems likely that those would be. CUSTOM-Made Pottery?? yea or nay? coffee mugs, rustic or more elegant? a set of bowls? soap dish? bird feeder? something alltogether different? and lastly, good colors for glazes...? That sounds amazing! In order of preference, mugs, then bowls. I mentioned in the main thread that I'd seen yarn bowls and thought they were pretty, but I don't think I'd actually use one if you gave it to me. I tend to knit on the go and out of a craft bag. The yarn bowl would sit on a shelf until a cat tripped on it and knocked it down. Songs that you keep meaning to buy but never get round to it? Not so much individual songs (I remain one of the few people I know who has not gotten an mp3 player or itunes on my computer. I would love CDs from Great Big Sea, any of them since I don't have any of theirs. I think I currently have all of the Carry Newcomer cds out. Heather Dale would be nice, especially the albums: Call the Names, Fairytale, Road to Santiago, This Endris Night, or Gabriel Hounds. Movies that you love but forgot to put in your questionaire? I don't think so? Name one movie you keep meaning to buy, but just never get around to getting? A DVD version of Princess Bride. We had the VHS, but our VHS player is dead. Using that logic, The Muppet Movie (the original one). Of the more recent movies, um, Captain America or Avengers when it comes out. Any favorite Bath & Body Works scents/products? Not really. If you're giving me something in that vein, I'd prefer if you bought from Paintbox or got me something to try from Lush. Haus of Gloi is offering custom perfumes - would you like one? What would your ideal blend be? Okay, finally found it to look at the note list. Of that list: Chrysanthemum, Mahogany, Vanilla, Honey and Beeswax. Any Bath, Body or nutritional type items you would love to try from a Natural and Organic food store (similar to Whole Foods) that you don't buy because they are a bit too pricey? Not really. Tell me of your taste preferences. Dry/sweet? Red/white? Lager/ale/porter/stout? Fruit? Spice? Hops? Sour (brettanomyces, etc)? I think I've mentioned where I fit on the alcohol spectrum. No beer, not huge on most wines but I'm willing to try a few, mead and cider are good. are there any if MeiLin's books (e-book or print) you'd be interested in? Not really. I'm about to be near a Lush store next week, is there anything you might like from there? I know I mentioned products I'd love to try in my questionaire. In general, bath bombs/melts/bubble bars are good; vanilla, honey, lavender, and rose are fantastic smells; jasmine is an evil note of death and instant headache. I wouldn't mind trying the peppermint foot cream, or a good conditioner/body lotion, but those aren't priorities. Lush also offers henna, I know. My mother has been meaning to try henna on her hair for a while, to see if she can get the greys back to being the red highlights they were before. Witchee, will you be gone from your normal mailing address at any point during the round? I mentioned not being at home this coming weekend, but that's it as far as I know. Are you a Disney fan or does even thinking about Disney make your head hurt? If you're into Disney, would you like something from the Happiest Place on Earth ? I have a fondness for some of the golden age of Disney, pretty much from Little Mermaid/Beauty and the Beast through to Hunchback/Mulan. I'm not into that much Disney-related stuff though. dear witchee, would you, could you use an electric candle warmer? i'm talking something like this. Not right now. Do you lust after some new socks/tights? I could always use some new tights. I mentioned wearing a lot of skirts, and tights are good for layering. Plus, I have dancer's legs and socks often fall down. I've never tried Sockdreams, but the bamboo tights look cute and practical. 9/19 You are meeting up with someone on a casual lunch/early afternoon thing. This person is someone you want to impress/look good for (for whatever reason, not necessarily romantic, and not necessarily for business either). What would you look like, given the contents of your wardrobe/etc? In this weather? Probably dark-washed boot cut jeans or a long grey a-line skirt with my teal cowl-necked sweater, black boots (with a small heel), and a pearl necklace. Hair would most likely either be in a figure eight bun (the no time to do anything elegant hairstyle) or in a braid around my head. You are to be let loose in a clothing store of your choice, to pick a full outfit, down to the shoes, the accessories, etc. and things would be altered to fit you if needed. What store would that be, and what would you look like? I'd probably go online to someplace like Modcloth, and maybe get a dress like this: http://www.modcloth.com/shop/dresses/pine-all-mine-dress. I'd go for a simple cardigan to layer over for warmth, ballet flats like this: http://www.modcloth.com/shop/shoes-flats/a-night-to-remember-flat-in-copper, and this necklace, since I need to replace/repair my necklace watch anyway: http://www.modcloth.com/shop/necklaces/very-important-date-necklace You open a box from the post office to reveal the 3 things you want most right now. What are they? (caveats: size doesn't matter, but they have to be tangible/buyable). Loose-leaf tea from Adagio, a Jo Graham novel (one of her Stargate/Stargate Atlantis novels, I've got pretty much all of her other books), and, um, a print/poster of a Pre-Raphelite painting. I had a hard time thinking of things that were buyable off the top of my head. I hope I'm not making you rip your hair out, dear witch. WHAT MAKES YOU LAUGH YOUR ASS OFF!!! movies, comedians, black humor, your partner, a comic strip? what? Terry Pratchett novels, Monty Python, some of my livejournal friends, in general humor that is clever and pokes at the absurdity of life, not nasty or based on embarassment. Things where you laugh with, not at. And a hefty dosage of snark/sarcasm, because tht makes the world go around. Candy Corn? I love it in small quantities, too much and it's just too much. I live in Japan. Anything you would be interested in from there? Fans? Sweet Potato flavored kit kats? Random bits of Sailor Moon related work, as I have an abiding fondness for that manga/anime/live action show for all the fantastic female characters being awesome and friends and saving the world (if it's at least subtitled in English). Anything you love from where you live that you'd want to share with me. If you have cats, do they like catnip toys? If you have doggies, would they like a super-reinforced canvas toy with a squeaker in it? Schroedinger does like catnip, we've never tried Eurydice on it but she'd probably enjoy that too. If you have kids, what are they into? No kids of my own, I spend way too much time working/volunteering with the day care kids to make my own. How do you feel about wearable knitted lace? Shawls, wraps, and the like? I would love it! I'm working on knitting my first lace shawl right now. Please not straight wool, my mother is allergic and I find a lot of it itchy, though there are exceptions (malabrigo, for example, felt nice when I tried it at the yarn fest). I know I mentioned loving alpaca and alpaca/silk blends before. Looking at the warehouse, I notice that our lovely Greenwoodtree is able to do chart readings and/or forecasts at a very reasonable rate. Is this something you would want? I'd at least be curious about it. I've liked reading jarvenpa's analyses before, but I've never had mine read. Do you have a forum buddy? Someone who knows you and/or your tastes well enough to answer questions on your behalf? Not so much on the forum, really. Many of my livejournal friends have known me longer and with more conversation time spent. If you are on Livejournal, would you appreciate LJ stuff like paid time, custom userheads, stuff like that? If you are NOT on LJ but are on other sites that have similar paid-for services (Flickr, for example?) would you, and what are those sites/etc? I am on LJ, but don't really use/covet the paid features. if you are into tarot, what is your favorite card? Not hugely into tarot, but my favorite card, for the symbolism of the girl and the lion, is Strength. Maybe it's the being a fan of Chronicles of Narnia, that hits my love of Lucy and Aslan. It's also telling that the message of strength has more to do with gentleness than dominance would you like your own set of handmade rune stones or worry stones? Those I would probably not use. Coffee, tea, hot chocolate, cider, or none of the above? Tea, then cider, then coffee, then hot chocolate (at least comercial hot chocolate mixes, the mix my mother makes ranks above coffee. Gum, hard candy, soft candy, or none of the above? I like marzipan, a little bit of chocolate, and things like candied nuts, but I'm not a huge candy fan. It's September and I still have leftover Easter chocolate that gets saved for emergency purposes. Loose tea or tea bags? Do you need anything for your loose tea? (Filters, presses, etc.) If I have time, loose tea is preferable. Bags are also good, because I'm constantly making tea throughout the day with only one hand free. I've yet to see a difference worth the extra price for the pyramid tea bags, give me something flat instead. Do you do Goodreads or LibraryThing or a site like that? If so, can I see your to-read list, please? I don't actually use either site. I know I gave a list of books I'd like in my questionaire, and if you have more questions, please feel free to get specific with me. 9/20 What is your holy grail "I'd kill to just have one drop in an imp" bpal scent? Nothing that desperate, really. I do like both Harp of C'Noc L'Chosigar (I think I just butchered that spelling) and Gypsy Moth, but I have a lot of BPAL and will not weep if I never get any more of either of those. Are there any existing Weenies that you have your eye on, but haven't gotten around to getting? None so far. Maybe a decant of Perilous Parlor? if you wear earrings, do you have pierced ears? Mentioned this before, but my ears are not pierced and I have no plans to pierce them. 9/21 My Little Pony... Cute or meh? Semi-cute, but not really into it. I realize that we had a similar question in the ?aire, but I need you Witchee-s to list at least 5 items, each ranging $20 and under from Amazon.com or Walmart.com. Amazon.com I'd go on a book hunt. I just spotted Shadow of Albion by Andre Norton and Rosemary Edgehill at a local used book store, and it's on amazon as well. After that, probably the books from Stargate Atlantis Legacy series, because they're the Jo Graham books I haven't read yet. The last would be The Unadulterated Cat by Terry Pratchett. Yeah, books and me, never a bad combination. Walmart.com would be utterly practical things like arch supports for flat shoes. I am not a major fan of Walmart's ethics though. My new job is at a consignment store where we have all kinds of designer brands for very reasonable prices. Are there designer clothes/purses/sunglasses that you desire/love? (Give some indication as to your "style" as well. For example, do you like bohemian-style frocks in lavender? Crossbody purses in black? Sunglasses that are round and bug-like?) I'm not big on designer anything, really. My main concern with a purse is that it is relatively simple and clean in design, neutral enough to go with most of my outfits, and large enough to stuff at least a paperback book in alongside the other purse necessities. Currently my purse does all of those well enough to not need replacing. In the meantime, let me know what you like to do on the Internet to kill time. Flash games? What are your daily websites/blog visits, or favorite YouTube videos? I spend a lot of time on livejournal and on various fanfic websites. One of my favorite yearly fic exchanges, Yuletide, is starting nominations, so I'm figuring out which of my ultra-rare fandoms to request fanfic in. And what are your favourite characters from your fandoms? There's a lot! Avengers: Steve Rogers, Natasha Romanova, Darcy Lewis, Peggy Carter. Merlin: All. Seriously, all of them, with a love of Morgana/Merlin, Gwen being awesome, all of the knights. NCIS: all of them again, special focus on Tony DiNozzo, Abby Sciuto, Gibbs, Ziva, Ducky, Palmer...yeah, much love for the team. Doctor Who: all companions pretty much ever. Not a huge fan of Tenth Doctor. So I have this thing where I love lots and lots of characters. I like the Paladin/Dutiful Soldier archetype, I like women being awesome in myriad ways, I like support staff. I like the occasional guy with daddy issues trying to save the day. 9/23 Lip balm - tube or tin? Tube, but I'm in decent shape when it comes to lip balm, really. Would you like to receive a journal or sketchbook? How about other pretty paper goods like post-its, notepads, bookmarks, letter paper/envelopes? I don't think I'd use them as much. Are you interested in audiobooks? If so, any specific titles? Not really? I like to read my books, not so much listen to them. Bar soaps with some scrubby bits, yes or no? I tend to rub the bar soaps on a loofa and then rub myself with the loofa, so I don't think it's as effective for me. Do you need any small electronic gadgets like flash drives and the like? Not especially, I have a couple of flash drives. Would you like a pair of knitted socks? I'd love it if you like knitting. Do you have any use for knitted dishcloths, facecloths, etc, especially if they were fandom related? I have actually knit a few of the Dalek washcloths for a friend. I could always use a few dishcloths, and if they're fandom related, please send along a link/copy of the pattern so I can geek out and make it myself. Do you subscribe to any sample boxes, and if so, which ones? Would you like to receive some samples? (perfume, eco/"green," skin care, hair, music downloads, cosmetics, soap...) I don't subscribe to any sample boxes, currently, and I'm not sure I've seen any that I've been really drawn to. do you have a problem with nudes???Male or Female? I don't have a problem with nudes, but at the same time, it's not really my focus area in art either. People ask a lot of questions about dogs and cats, but I know a lot of forumites have rodent pets. How would you feel about hammocks or toys for your rats/hamsters/gerbils/etc.? No rodent pets, just kitties. 9/24 Paintbox Soapworks: Interested in anything from her? You already got me something from here, my dear witch, so I won't be greedy. ThinkGeek: anything interesting to you on there? I know I said I liked this store before! I just saw the TARDIS teapot, which is awesome. The Exploding TARDIS poster, or the Firefly Les Femmes posters are also great. And there's a little robot teaball that is adorable. What's one thing you want, right now, that you're having difficulty finding? I don't have anything right off the top of my head. are there any e-tailers you're desperately wanting to try? if so, any specific items/scents/etc? Nothing I haven't mentioned before, I don't think.