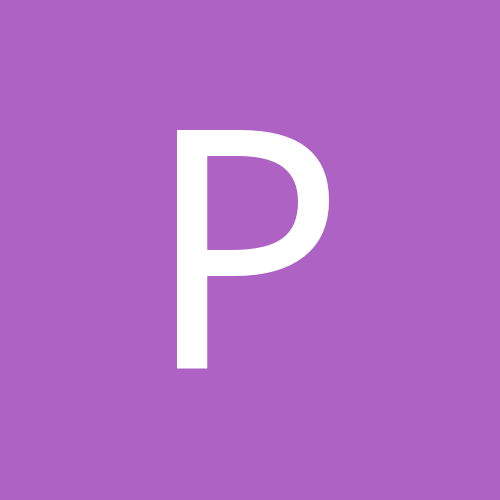 Content Count

512

Joined

Last visited
About papermaker
Rank

sexy swapper


Birthday

07/06/1981
Astrology
Chinese Zodiac Sign
Western Zodiac Sign
This is really fresh. The wood and sap make it seem masculine at first. But there is an undercurrent of something that yells floral to my nose. Overall a nice fresh scent.

Lots of lavender. I agree with the previous poster that says it seems to be the one from TKO. The lavender quickly mellows, and I get a quick hit of lavender which is also fleeting in its duration. Then comes beautiful sweet amber with hints of lavender. I get the tea in the background. The tea provides the mystery to my nose. This is lovely

Citrus, at first. Then comes a cool breeze of lavender to tone it down some. The citrus is lime I think. The lime keeps the lavender from taking over. Maybe it was the power of suggestion, but it does seem to calm me down when I'm feeling stressed. I think I will try it for a headache next

papermaker replied to ladyjc's topic in Thermae

This is really really amazing. It's super aged snake oil for the bath that makes my skin soft. I got my bottle today, and will be ordering another two or three tomorrow. I never want to be without this.

This begins as a blast of evergreen. It begins to sweeten almost immediately though. I like this stage. Then it is the wood of the tree, but it smells really creamy almost as if there is tonka or vanilla in it. The smell of evergreen begins to reemerge though to make this well blended.

I love violet, and violet loves me, but so does everything else in here . It's a little more out there than some of the violets. It is violet with enough mint to give it an air of being more than floral. A floral with a bite. Once dry it is violet with some help. The opoponax and orris. Glad I sprung for a bottle straight off

Hmmm I decided to try this finally since I have gotten it as a frimp with my last 3 orders I think. Why tempt the prefume gods. This is vetiver in the extreme to start. In the middle too for that matter. Once it finally dries it smells excatly how I think it would tp be standing in the middle of a hurricane. There is a clear ozone and aquatic scent over the top of the vetiver now to kind of rein it in. Not my kind of scent but glad to say see I did it

At first this is dusty white mint. All mint nothing else. Oh here's a little violet and the metal. It reads as shiny to my nose. It fades really fast. Probably not worth a bottle

It's like a super fizzy lemon lime soda more mountain dew like than sprite. The soda has to be the same as the champagne and... blends.

This is a beautiful floral scent. It's well balanced. I get a smidge bit more rose, but it is very classic.

This is aquatic and metallic all at once. I get hints of melon too. Its a nice metallic to me because it's not heavy metal. A definate keeper

This is from one of the imps the lab had out @ C2E2. I'm a dope for not trying this before today. This goes on my list for a bottle when I order next. It begins as plum blossom and rose. Drying there peeks in a little incense. Dry there is an equal blending of rose, plum, and incense with just a hint of amber to stop it from becoming floral doom

I can't believe this is the first time I've tried this. Being a lush SA my first thought was its Snowcake. But as it sits I realize it's better. It's milky, and grainy honey. Neither the milk or honey go sour. MMMMM

I love this one. First this is all amber, jasmine, and fruit. As it dries I get beeswax, witha little spice, and gunpowder.

Beth has created quite a few scents for me this summer it seems. This is definately among them. It is like fresh lemonade at first. As it dries down it becomes more of a lemonade cotton candy scent.