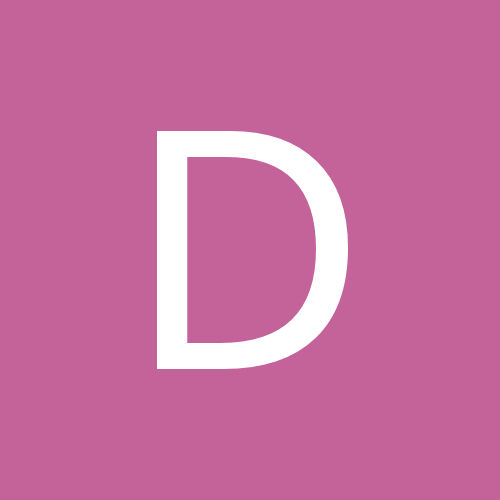 Content Count

714

Joined

Last visited
Deidre replied to Heavenlyrabbit's topic in Halloweenie

This is a very simple, sweet, fresh apple scent. Very girly and bright; probably a bit too much for me. It smells very clean, like a good shampoo, but is a bit one-dimensional. I'll keep it and wear it, though.

I mostly get a citrusy white tea from this. It isn't unpleasant, but very, very perfumy, even if it warms up a little bit after a while. I'll keep the decant, but probably won't need more of this.

I really wanted to love this. I'm an apple fiend, and Ladon is the closest I have to a signature scent right now. In the vial, this is a lovely light and fresh apple scent. But on my skin, it very quickly morphs into a completely nondescript, vaguely musky mishmash, and an hour or so later all I can smell is a bland, slightly nauseating sweetness. Bleh. Oh, well, I'll stick with Ladon then...

This one seriously threatened to go into shampoo territory - both peach and white musk tend to do that. However, it dries down to a sweet, clean, vaguely peachy scent that isn't unpleasant. It is nice, but a little too one-dimensional, so it probably won't be a bottle purchase.

To me, this is mostly red musk and incense, and sometimes a very faint wisp of tobacco. Nice but kind of generic - I'll keep my decant and wear it, but nothing I would need to hunt down actively.

Hrm. In the vial and wet on the skin, this had some potential - it was a pretty nice scent, musky, sweet but not overpowering, with a touch of incense (I know it isn't listed, but it might be due to the amber/red musk combo). But then it dries down to something completely generic, like so many blends containing red musk. It is still nice, and not something I minded having on my wrist, but not terribly exciting. I guess that if an imp comes my way I might wear it occasionally, but it's nothing I'd buy myself.

I got frimped a sniffie of this from a lovely forumite, and decided to skin-test it. In the vial, wet on my skin and dry, this is SWEET. I think it's time for me to accept that even though I love the scent and taste of fresh mangoes, the Lab's mango note just smells fake and overly candied to me. I mostly smell the mango here, its sweetness enhanced by the pomegranate and the berries, and a bit of red musk underneath...not for me, sadly!

Deidre replied to quinkel's topic in BPAL FAQs

I do agree with Little Bird - when buying perfume online, a customer should be able to trust the description and the fact that they will not get something completely different (I'm speaking both as a rather poor student who only treats herself to perfume occasionally and as an international customer who has to pay high shipping costs with every order and thus thinks twice about ordering anything). I think it's justified to expect a perfume to smell roughly the same, even with slight variations - and since I'm short on money, I have to rely on decant circles and such to know what I like, and the possibility of getting something completely different when ordering a full bottle is a bit off-putting when you are saving every penny to treat yourself to something once in a while. And I do think the Lab uses synthetic ingredients too (from the FAQ : "Our products are as natural as possible without compromising the safety and health of our customers. We will not use any component, natural or synthetic, that is deemed harmful to either the environment or the individual", implying that they do use synthetic ingredients), so that should cut down the variation potential...

This one was love at second sniff. It actually made it to my sales page, because when I got it it smelled sharp and strange and I was both underwhelmed and disappointed. Turns out all it needed was a few days - I retested this on a whim, and yes, there still was that initial sharp note - I'm guessing it's the orange blossom, maybe combined with the berries, but it calms down immediatly on my skin and then everything melds together into a warm, honeyed, fruity musk. I love it!

After giving this little beauty a day to settle, I'm ready to review it It's really beautiful. In the bottle I smell sweet, fresh, juicy coconut, with a sweetness I associate with pineapple; I can't really distinguish the florals, but they must be there, supporting the whole scent. This actually smells like a piña colada without the booze! It stays pretty true on my skin. This fades in about three hours, but it's really nice, and I don't mind reapplying or wearing it in my hair to increase the wearlength. Beautiful, beautiful, very summery, fresh, fruity, sweet without being cloying. Wonderful

CVIX : Coffee. Lots and lots of coffee from the bottle and wet on skin. When I sniff close, I can smell Dorian underneath. After a while it gets sweeter, but the throw is still very much bitter coffee. Dorian comes out more and more, making the coffee creamier - quite nice!

Hi! For peach blossom, not peach, you might want to give The Temptation a try. It's absolutely wonderful! And La bella Donna della mia Mente has this not listed too.

Vasilissa smells pretty much like Jingo-Kogo, for those who liked it.

If anyone is pining after Jingo-Kogo, they should try this. It is almost the same scent to my nose. Since Jingo-Kogo didn't work on me, this doesn't either - too sweet, and the sandalwood goes all sickly-cloying on me. A shame, because it sounded quite good...

I got an aged imp in a swap...this starts off almost foody, very rich and spicy with a fesh zing from the citrus and the herbs. The foodiness calms down a bit on the skin, and it becomes just beutiful, creamy, spicy and sexy. I didn't find this masculine, really, I was just completely in love with it without thinking in terms of masculine/feminine, but on the drydown I could call this unisex, yes. Why doesn't this get more love? It's absolutely amazing.