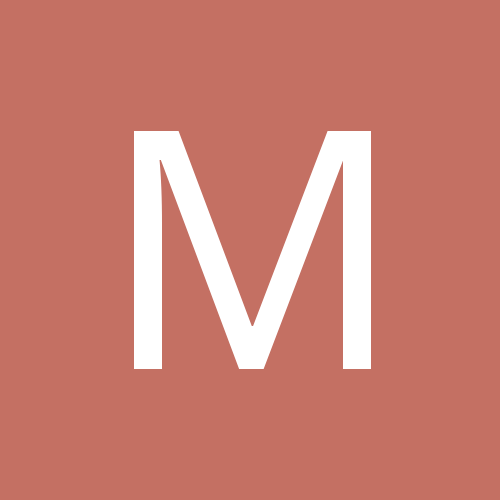 Content Count

129

Joined

Last visited
About mokiesmum
Rank

a little too imp-ulsive


Birthday

04/23/1980
BPAL
BPAL of the Day
Favorite Scents

I like sandalwood, honey, amber, vanilla, coconut, musks, chocolate, leather, wine/booze, tobacco, wood notes in general, spicy scents, nag champa. I like smoky scents, as well. Am not a fan of florals, fruity scents, or anything that goes powdery. BPAL blends I love include: Perversion, Midnight Kiss, Bonfire Night, O, Dee, Death Adder, The Antykethera Mechanism, Blood Amber, Snake Oil, Western Diamondback, Pumpkin Patch II, Tokyo Stomp, Boomslang, Red Lantern, Coyote, and Roadhouse.
Profile Information
Gender
Interests

Dog training. Holistic pet care especially in relation to diet). reading. nature. hiking. camping. cooking. tattoos. music (jazz, punk, rockabilly, old country - think Patsy Cline, Hank Williams Sr., Johnny Cash, Willie Nelson, zydeco music, classical music, reggae music, rock and roll music, some hardcore music, R & B, Motown, Blues), movies - especially horror, comedy, fantasy. Harry Potter. Sleeping in. Good wine (red or white, just dry and good). Bourbon. Dark beer makes me smile. Gregory Maguire. Jim Henson. Sunglasses. Playing hooky. Fire. Karoake. The New York Knicks (sad, but true). Tom Waits and David Bowie. Fresh produce. Drag shows. Nip/Tuck. dogs. traveling. the concept of independent wealth. history. family. friends.
Astrology
Chinese Zodiac Sign
Western Zodiac Sign
I agree with Violet, this scent is unbelievable! It reminds me of a well decorated, oak paneled lounge, smoking fine cigars over a nice glass of bourdeaux or maybe a single malt scotch. If I had 50 bottles of this, I would still want more. This is the wood scent I have been dreaming of, and lucky for me, it pulls in Beth's unbelievable tobacco notes.

On me, this is definitely more "gentle and lovely" than "dark and menacing". I'm a huge coconut fan, so I'm not surprised that I was particularly fond of this blend. I definitely can't wait to wear this one in the summer. It reminds me of sitting on the beach in Cancun with delicious pina coladas. It also reminds me of being surrounded by sexy cabana boys, which unfortunately did not happen on my last trip to Cancun...perhaps because I didn't have the right scent? Anyway, I'm a huge fan of Black Pearl. I think it's just, lovely. A lighter scent, not clingy or overpowering, but definitely a summer scent. Very mellow, warm and inviting, relaxing skin scent. I will give a word of warning though...the unanticipated side effects of this blend seem to include having a husband's nose buried in your neck constantly, so if this is not the effect you're going for, you might want to avoid Black Pearl.

Named after the primordial ocean of milk where Lord Vishnu reclines upon the thousand-headed Naga. Sweet milk and warm, healing ginger with a touch of golden honey and our blend of Ambrosia. This is my first experience with a milk scent, and I was really disappointed. I'm certainly ready to blame it on my body chemistry, and unfortunately, I don't get a lot of scent straight out of the imp so I can't give an "in the bottle" evaluation. The milk went all sour and sad on me. Sudha is the 2nd BPAL I've tried that I wanted off my skin immediately. I don't really know how to use it as a room scent, but would certainly be interested in trying it with this one. The description is so lovely, I would really like to know how this smells...just not on me.

I received this in an imp pack I bought in the forums. Not being a fruity scent kind of gal, I was rightly not optimistic that this would work for me. I gave my imp to a friend who really enjoys fruitier scents, and she said that it is her favorite of the ones I've given her. I get a strong, strawberry bubblacious scent from this as well. It smelled like strawberry gum on me and on her, the only difference being that she likes smelling like strawberry gum. I agree with the previous posters that this would be a great scent for a young girl, the bubblegum scent here is much more innocent than Jailbait, IMO.

mokiesmum replied to Fae_Rae's topic in BPAL FAQs

What are your thoughts on Centzon Totochtin for a man? I was going to buy that for my man, and Tezcatlipoca for my boss. Judging from the reviews, I am wondering if I should switch who those go to? Only problem being, I picked the Tezcatlipoca for my boss because she really likes patchouli, which I don't believe is one of the notes for Centzon Totochtin, so I'm having a bit of a conundrum...thoughts?

This really surprised me. I definitely got the honey and musk, and they blended beautifully on my skin. Of the scents I've tried thus far, this one has the most staying power, for sure. Oddly, this gets really smoky on me. But it's a good smoky, very sexy when combined with the sweetness of the honey. I really liked the combination of the clove's spice, the honey's sweetness, the sexy musk and the way that it goes all smoky and lovely on my skin!

This came with my first imp pack order from the lab. I have always been intrigued by the scent of fresh roses, but have never found a rose scent that didn't totally overpower my chemistry. I was hoping that Spellbound would be different, but alas. The first time I tried it on, I got overpowered by the red musk. I've tried it twice since then, and can barely smell the red musk the rose is so overpowering. So, unfortunately, this lovely scent really did not work on me. I'm learning that my skin and rose blends get along terribly, and I guess the sooner I can admit that to myself, the better off I'll be. I gave it to a colleague who likes florals (I always have a hard time with them), and it's magnificent on her, but very strong.

Although I love the smell of roses, I can't wear rose well...it amps on my skin and totally drowns out any other notes. Spellbound was SUPER rosy on me. I'm giving that imp to a coworker who likes florals much more than I, perhaps she can pull it off better than I did.

My first review, and I'm definitely not experienced with scents, but can I say "For the love of God!"? This is amazing. Incredible. I can almost taste every single note as I sniff my wrists like a madwoman. I am a HUGE coconut fan, and tobacco and leather are other favorite notes. They all mix so sinfully well, it's very indulgent and bawdy, perfectly devious. For me, this totally rocks. I just spent $300 on an order today (after a $60 order yesterday), so I guess I should take it easy on orders for a week or two, but it will definitely be my next 5ml. I wish it stayed on longer. I'm applying with the applicator wand in the imp, and trying to use it sparingly, but find it only lasts a couple of hours on me.

Oh, I WISH that Spellbound smelled like Champa on me! I got it with my first imp pack, and really wanted to like it, but it was AWFUL on me. Very overwhelming. I think I'll try it again in a few weeks, and use a LOT LESS. A couple of dabs with the imp want was way too much for me, and I usually have to reapply continually to keep a scent on me, but this one really clung. I think I just wasn't prepared for how strong it was, maybe?

I'm thankful for this thread. I'm new around here, and Patchouli terrifies me, because I have, historically, associated it with smelly, unbathed hippies. You have given me new hope for the scent, and reason to give BPAL patchouli blends a shot. I'm glad to have my eyes (and nostrils) open to experiencing Patchouli as something better than my experiences have demonstrated.