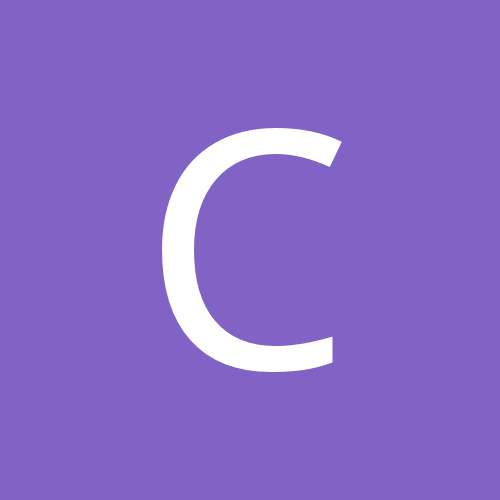 Content Count

824

Joined

Last visited
BPAL
BPAL of the Day
Favorite Scents

Favorite notes: violets, musk, smoke, tea, citrus, butter, sugar, teak, did I mention smoke and violets? Also (shock) vetiver and leather
Astrology
Chinese Zodiac Sign
Western Zodiac Sign
Czarina replied to sarada's topic in Yules

Very odd. The listed notes blend into a mix that smells like fermented straw. and burning pot. Not unpleasant, but not at all what I was expecting. No sweetness at all, more acrid.

This smells just amazing on me, but in a different way than I expected. Strangely, I got this as a part of my Quest To Try Every Scent Beth Makes With A Violet Note . I can barely smell the violets in this one, and in fact wouldn't be able to detect them if I didn't know they were there. The initial note of this perfume for me is lilies. As time goes by the juniper and the myrrh emerge, making this, as has been noted, a floral-resin blend. Brilliant.

Czarina replied to luxuria's topic in Yules

Sugar pine. Fun. Cute label, too. Not a deep, complex scent. Nice to wear when I want to turn my brain off.

Interesting how my nose reacts differently. I get pure white sugar from this scent (granuated, not powdered), no strawberry, no linen. To me this smells as much like white sugar as Sugar Skull does brown sugar. Love it, but it makes my teeth ache.

Czarina replied to Heavenlyrabbit's topic in Yules

Foodie fans, get ON this one. Butter, sugar, cinnamon, rum. I don't know how she does it, but it definitely smells like a cookie in a bottle, and not cake, thereby differentiating this from Cockaigne. The cinnamon does amp up over time, but it behaves well. Mmm, rum cookies.

This is a wonderful, warm, mellow apple scent (in sharp contrast with the ice of Snow Glass Apples!). This is definitely hot cider by the fire. Borders on smelling like a Yankee Candle, but doesn't fall over the edge. Would also be excellent in an oil burner.

Czarina replied to brettashley's topic in Yules

In the bottle: peach and gardenia. Interesting combination. Wet: the two scents above are joined by the amber. Even more interesting combination. Drydown: this becomes one of those indescribable BPAL scents that, for me at least, unless I'm sitting there with an ingredients list I can't really tell what's in it, other than that it just smells really good in a vaguely floral sort of a way. What never really come out to my nose are the honey and cream. Also, rather than neroli it smells more like roses to me. Odd.

If this were a decant I would believe it was mislabeled, but it is a Lab frimp so I know I am reviewing the actual scent. This is straight-up jasmine/camphor/Chanel No. 5 on me with an additional nasty plastic note (like a garment bag). No roses, no coffee, no glamour, no mystery. Feh. Mindful of the comments above about the drydown, I waited, but the best I can say about this scent with my scent chemisty is that it faded fast enough that I didn't need to scrub my wrists to get the scent off. Off to the swaps with you!

In the imp: roses. Wet: roses and musk. Drydown: roses. Lilies nowhere in evidence. Nice, but not for me.

From a decant dated June 2008. In the decant: pine and vanilla. Wet: boozy vanilla tobacco, plus pine pitch. Drydown: this expands into a wonderful cloud around me. The sharpness of the pine pitch balances out the sweetness of the honey, and the patchouli and tobacco come to the forefront. Nice morpher.

In the imp--very light sugared incense. Like incense before it is burned. Wet: ozone and sugary incense. Drydown: floral incense with sugar. At first sniff, it is nice enough but not anything I'm jumping-up-and-down excited about. ETA: ahhh, I typed too soon. This is exquisite in the drydown. And I thought I didn't like florals.

Bottle given to me at a MnS. In the bottle: lemon and herbs. Wet: wow, the oil itself is yellow! The scent is lemon-coconut-vetiver, with musk purring underneath. I'm not smelling the lavender in this at all. Drydown: coconut-citrus-musk. It almost reminds me of a Love's Baby Soft scent from the Seventies (But in a good way!). Very cheerful scent.

Boomslang, which is Snake Oil with cocoa. H-e-a-v-e-n-l-y. You might want to check out the "Everything you ever wanted to know about Snake Oil" thread for a bunch of lore about aging Snake Oil (people lay imps on the side, leave the cap off the bottle, etc., etc.).

Czarina replied to foxroses's topic in Liliths

Oh baby! This scent may be in honor of a child, but it's not childlike in the least. This is lavender Snake Oil with lemon and tea (the Dorian; Dorian itself has lavender in it). The lavender is pretty well-behaved. I catch occasional whiffs of vanilla as well. This appears to have massive throw.

Czarina replied to ravenfeathers's topic in Liliths

In fairness I think I should reserve judgment on this one to see if it mellows a bit over time. In the bottle, wet, and on drydown this is harsh lavender to the exclusion of almost every other note. I get the honey and sage a bit in the background but if anything they create additional offnotes. Sometimes I like scents better over time. I'm hoping my approach to this one mellows with age. Right now, do not want.