SW Fall 2020 Questions #2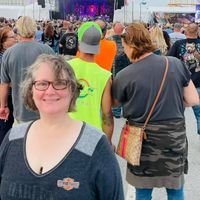 Entry posted by deazinn ·
185 views
I wanted to share this link to a soapmaker I love and ask if y'all see anything you would like from them! https://www.herbneden.com/  --> Nopw 
Nui Cobalt Designs perfumes...(just got her latest email): How about the scents being discontinued? The Critters? https://nuicobaltdesigns.com/collections/critters-2020?page=1
or other ones?  --> Not right now 
9/15/20
I have a friend who does pet caricatures. He's done ones for all of my pets. Is this something you would be interested of for your pet(s)?  --> sure!  Check out my instagram for Bailey pics! 
Do you decorate seasonally/for holidays?  Is there anything in particular you would like to that end?  Yes!  It's a silly little thing, but I'd love to have luminaria bags for Halloween and Christmas! 
 
Would you like anything from House of Gloi, especially from their Autumn Update? (https://www.hausofgloi.com/collections/fall-1) --> No, thank you 
I know the tea question has been asked, but what, specifically, about Adagio teas?  No, thank you 
What about anything tempting from Dandelion Chocolate? (https://store.dandelionchocolate.com/pages/home) --> no, unfortunately the chocolate sounds amazing, but too dark for me 
9/16/20
Would you, my dear Witchee, like anything from April Gloom? https://www.etsy.com/shop/AprilGloom  (this is our @spookygrrrly - switch witch code coming soon to a spreadsheet near you.)  --> not right now, thanks! 
How about from https://twinklentwilight.etsy.com ?  (This shop belongs to @twilighteyes - we can maybe crochet some of the unicorns that are sold out...) -->  YES!!! I adore that Fairy Bookshelf fabric, and can always use another project bag or a square pillowcase in that fabric!! 
Would you enjoy anything from my friend Brian's Etsy shop? https://www.etsy.com/shop/BrianSerwayArt? --> no, thank you

Are you a sock person?  If so what are your favourite kinds to wear?  Do you have a sockdreams wishlist?  --> yes, cotton, wool, angora.....longer ankle socks that can be cuffed, or heavy soft bedsocks.  I'll update my sockdreams wishlist and post the linky here! https://www.sockdreams.com/wishlist/
If you're not near one, is there anything from Trader Joe's you'd like?  -->  sit back, this could get long..... choc covered butterscotch caramels; milk chocolate truffle bars; chocolate covered nutty bites, chili lime seasoning, south african smoke grinder, any honeys they might carry, any milk chocolate stuff, really any seasoning mix (I have the everything bagel seasoning!) 
How do you feel about local items from my city, like spicy (think chili) things or local coffee? The coffee is not spicy lol.  --> I love local stuff.....just a heads up, my spicy level is low to medium, as in I adore the taste but have terrible acid reflux so can't handle much heat.  Coffee is always good, light to medium blend or if flavored I like chocolate or butterscotch flavors 
do you have good feelings about Funko Pop?  -->  Yep, have 6 to my name and I have several on my Amazon Wishlist! 
Candles! Anything from these places catch your fancy?
https://cantripcandles.com/collections (restocks Friday 9/18 at 9:00 PST) --> all sold out as of 09/21 
https://miruscandles.com/collections --> nope 
https://briarwickcandles.com/collections -->  yes, please!!  Go Away I'm Reading; Bookstagram, Ghost Stories 
9/17/20
Is there something from your fandom that popped up in another country you'd be particularly interested in?  What, and what store? --> not that I'm aware of? 
Would you be interested in some boozy chocolates (or anything else) from https://www.chocolatemoonshine.com/ ? -->  Sadly, can't do any alcohol with my meds 
9/18/20
Witchee, assuming you like home made/home canned condiment goodies, what is your spice level preference?  --> I love home made things.  Spice level is medium and below 
 
Would you be interested in anything from Cellar Door Bath Supply Co.?   --> YES!!  Their Once Bitten soap and candle.  Thanks to a previous witch, I am heads over heels in love with this!!! 
9/19/20
Lilith are up! Is there anything from the release that you want? Decant or full bottles?
How would you feel about recipes?  --> I love recipes and trying new ones, so bring them on!! 
Would anyone be interested in anything from Bucees?! It's a magical giant beaver gas station/shop! It has spices, fudge,  Knick knacks, all things Texas, candy, beef jerky, roasted nuts, and of course beavers! Most things like the fudge and nuts are made in house.  -->  chocolate or chocolate walnut fudge, pecan turtles/longhorns, beef jerky, roasted nuts (almonds, walnuts, pecans, brazil nuts) and I'd like to try their bbq seasoning!! 
9/20/20
How do you guys store your decants so they are not a confused mess?  If you've got a system, please share it. -->  I have a small plastic box that holds mine.  I don't have a lot.  It's got 5 compartments, and I keep my moons in one, tals in one,  OCLY in one and LE in one, with the big middle section for my GC's