SW Fall 2020 Questions #1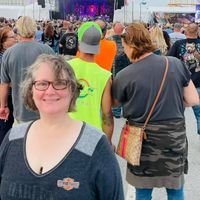 Entry posted by deazinn ·
239 views
8/29/20
Does anything from Paintbox Soapworks catch your eye (http://paintboxsoapworks.com/)?  --> I'd like to try a sample size or two of her scrubs; scents in Blackbird, GTFO, Mandika
Does anything from the Trading Post's etsy page catch your eye (https://www.etsy.com/shop/bptradingpost)?  Not right now 

8/30/20
Is there anything you want from Japan? Current kit kat flavors are... Salty Lemon, Salty Lychee, Sweet Potato, Chestnut and possibly still some Cookies and Cream Ice Cream or Strawberry Ice Cream from summer. Other than that, anime goods, cute stationery, other Japanese snacks, lay it on me!  I love the LE Starbucks cups and little bear clip ons over there, and would love to get a couple straw covers!  None of those Kit Kat flavors do it for me, but thank you.  I do love Pocky, but just the original flavor.  I have a friend that adores Hello Kitty so little trinkets that I could pass on would be fun.  Masks made from beautiful fabric, cards I can use for thank yous, and disposable fountain pens! 
What are your favorite self-care items or activities? I'm especially curious about things that you hesitate to do/get because they feel like frivolous luxuries. --> I get a pedicure every 4-6 weeks because I have issues with my nails and tend to sublux joints trying to cut them.  Having said that, I tend to ignore my fingernails and my cuticles get in really bad shape.  I'd really love a pair of white cotton gloves I could wear overnight in bed to allow cuticle oil and lotion to absorb into my hands, and I never take the time to research and find a pair.  Probably in a size medium.  Can't be too hard to find or too expensive I would think? 

9/1/20
are you familiar with https://www.a-natural-alternative.com/ ?  Take a peak & let me know if you might like to try something. --> I'm not, but I have a ton of soap right now 

9/2/20
Would you like a face mask from one of my favorite artists? https://akumuink.com/collections/facemasks --> yes, I think they are super cute and I'd wear one! 
one of our fellow BPAL friends makes custom masks, Hakutaku Custom Masks on facebook (https://www.facebook.com/HakutakuMasks/ ). Would anyone be interested in one of her masks? -->  Yes!  I have two and I absolutely love them!  If she has one of the silk on both sides, I'd adore one of those 
9/3/20
Would you like anything from here? https://www.etsy.com/shop/TaterRoundsBeauty --> no, thanks! 

9/5/20
what are your feelings on home made/ home canned jams & pickles or syrups?  I even make things with berries I grow in my garden.  I make both brandied & bourbon cherries. Syrups good for cocktails, in lemonade or tea, flavors include Lavender, Lavender + Lemon, & Lavender + Vanilla.
Interested?  -->  I love jams and syrups, and pickles on the dill/salty/spicy not bread and butter/sweet side.  I'm actually not overly fond of lavender in my drinks, so that I'll pass.  Either of the cherries, and anything with berries sounds yum!! 
Is there something that you're especially hoping to receive for this round?  For example, a brand you've heard of that you're especially wanting to try, or a certain "thing" that you really want but just cant bring yourself to buy for yourself?? --> nope, the surprise is what makes this round so much fun!! 
Would you rather receive supplies/tools for your own craft/hobby or receive something you can't make yourself? --> seriously, either.   I'm a knitter, and love wooden knitting needles (but not bamboo because I destroy them) and wool or other natural fiber yarns.  I also love things handmade for me because I can feel the love in them. 
Is there anything you'd like from Penzeys (https://www.penzeys.com/)? --> foxpoint seasoning, dried granulated shallots, pickling spice, sunny paris, justice 
9/8/20
Art and artists - anyone dig any of this? https://www.studiodesade.com/  (They also do masks, see here.)  --> no thank you 
If you knit/crochet/weave, would you like custom dyed yarn?  And if so do you have preference on weight, fiber, colors? --> absolutely, and pretty much anything goes except I'd like fingering or heavier weight, preferably heavier! 
what is one fun/frivolous thing for $20 or less that you'd enjoy? --> a traditional type gnome in a halloween type hat!  Or a felt witches hat! 
If I sent you to a dollar store with $20, what would you walk out with? --> some candy, some faux tupperware and a couple of books 
9/9/20
would anybody like a small cross stitch thing, like a patch or pin? or cross stitching notions like handmade needle minders?  I'd love a couple needle minders, or a Calvin and Hobbes patch! 
9/11/20
Is there anything you'd like from the UK? --> if you can find them, I adore Thorton's Alpine bars.  Also, heavyweight cotton pillowcases or sheets - yeah, I know, they'd be heavy to ship and it's odd but I just love old linens! 
Do you have a particular fandom you'd like stuff from? --> Calvin and Hobbes, Firefly/Serenity, Star Wars are my top loves 
How do you feel about tea?  Preferences?  Would you want anything from David's Tea (https://www.davidstea.com/us_en/home/), Steepologie (https://www.steepologie.com/), Bird & Blend (https://birdandblendtea.com/us_en/), or do you have a favorite tea maker to suggest?  What about tea tools or cups?  --> I love tea!  I'm good with David's Tea; Steepologie, I'd love samples of:  Perfect Chai H355, Herbal Hibiscus H320,  Whole Hibiscus H365, Winnie the Pooh B170, Honey Bliss B136 
How do you feel about fragrant things for the home like incense, candles, atmosphere spray?  --> I love wax melts the most actually, and then candles.  For fall I love apple and cinnamon type scents then move into pine and spices for the winter.  If you can find a vanilla marshmallow melt and/or candle, I will love you forever!  Yankee had one a couple years ago and I fell in love with it 
Do you share your home with any loved ones (human, feline, canine, etc.) who might enjoy a tiny treat too?  Mr Deazinn is into low sugar low carb, but loves jerky if it's not too spicy, Reese's pb cups and loves his Harley.  Bailey Boo is kinda picky too but her favorite flavor is peanut butter and she has a high chew drive and shreds toys, and wears bandanas and charms on her collar. 

9/12/20
Does anyone like the prints or items from www.ElissaMarieCreative.com ? I have a few of her prints and the notebooks and they are quality! --> not really my style 
What about www.drawingsbynicole.com? Anything specific? --> cute but not for me 
Does anything from www.vapidlacquer.com stick out to you?  --> gorgeous but I have too many polishes now....
I do pour painting/acrylic fluid art (with varying degrees of success, haha). Would you like a custom piece in colors of your choice (takes 3-4 weeks with curing, longer if you want it sealed, so it would arrive post-round if custom) or a piece already finished in my collection? I have mostly 12 x 12 and 10 x 10s  right now. Pics available upon request! --> no thank !! 
After enjoying looking at the links several others have put in the questions, I decided to add some of my own favorite independent artists who I enjoy supporting - so, what do you think of the goodies from these people? And specific items you love? Enjoy!
1) https://www.catcoven.com/ --> yes, but she's sold out of a lot of the stuff that I liked! 
2) https://www.mineralgypsy.com --> nope 
3) https://www.redbubble.com/people/thelatestkate/shop  --> I love the dragon/book art board print 
4) https://www.marikapaz.com/shop/ --> love the sticker sheets
6) https://www.shannatrumbly.com/
7) https://fiddlersgreenzine.com
8 ) https://www.hedgespokenpress.com
One of the things I do is make nifty things from sweaters that I cut up & upcycle into things like super warm mittens, arm warmers, striped arm warmers, cowls, teapot cozies, & French press cozies.  I don't have a slipper I love yet, but I'm working on it.   So, which of these things might you like?  Give me some thoughts on colors you like & if for a teapot or press, I need to know a size.  --> I would adore a tea cozy, I have a standard bodin glass teapot and have Shari Walker ping me if you need exact measurements!! 
I enjoy historical reproductions and am a fan of LBCC Historical Apothecary. Is there something in her store you might be interested in? --> no thanks! 
9/13/20
Do you have a favorite art style/movement/artist? --> I love Dan Dos Santos artwork.  He's a current artist and is doing a lot of cover work for books.  His prints are very reasonable and some of the prints I would adore are: Moon Called; Forged in Fire; The Name Of The Wind; any bookmarks or stickers that he might be coaxed out of!! 
Who is your fashion icon(s)?  Audrey Hepburn on the outside, Dita Von Teese on the inside 
What is your favorite mythological creature?  Griffon, followed closely by dragon 

is there anything you want from Lush? --> Bat Art Bath Bomb; Furze Bath Oil; Salted Coconut Hand Scrub; any of the Wash Cards!! 
Do you need any astrological work done, since thats one of my professions? Any particular areas you could utilize a consultation? --> no, thank you 
How do you feel about the homemade fudge I sell in my etsy shop? https://www.etsy.com/shop/HollysRainbow -particular preferences, flavors (consider I take special flavor requests all the time!)? --> absolutely, I love chocolate and chocolate walnut
How do you feel about keto or sugar-free, low carb baked goods or treats?? --> keto and low carb is great, but I won't use any sugar substitutes in anything I eat or drink.  I have issues with a lot of them for some reason. 
9/14/20
Anything you'd like from Future Primitive: https://futureprimitivesoap.co.uk -->  Nope 

Do you have an Etsy wishlist? --> yep, in my signature and it's working, I checked it!