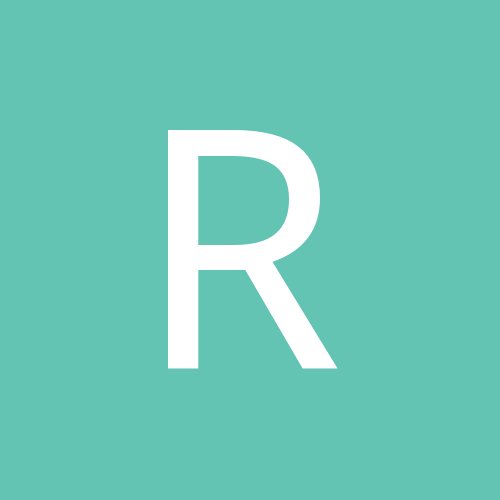 Content Count

796

Joined

Last visited
About red_jezebel
Rank

diabolical decanter


Birthday

March 21
Contact Methods
eBay
Livejournal handle
ICQ
Twitter
BPAL
BPAL of the Day

Morocco (aged 9 yrs), smells like AL!

Favorite Scents

Antique Lace, Haunted, Rose Red, Snake Oil, Morocco, Spellbound, Dorian, O, Black Rose, The Haunted Palace.
Astrology
Chinese Zodiac Sign
Western Zodiac Sign
Firstly, I'm not going to do the bottle/wet-on-skin/dry-down thing as I don't seem to get much of a change like most people. Secondly, I'm utterly useless picking out notes, even after 4 years BPALing. And not having smelt tonka on its own as a single note, I couldn't be sure what the predominant wow, that's different from what I normally wear but I like it smell was. So I went a googling for a description for tonka and found: Sounds great and certainly something I should like. I am getting a vanilla-type smell, but more of a smooth warm/spicy vanilla blended with a sweet floral musk that packs a nice punch into the mix. It is a sweet blend, for sure. Scent Age 3 years Throw Great (which for me is lots) Staying power <8 hours, I had to reapply before end of work. Overall impression Wonderfully smooth, sweet, floral musk. I will buy a bottle.

Glad someone thinks it'd be appropriate as a bridal scent! I think Haunted would make a lovely bridal scent as it'd nicely with a pale, gorgeous ethereal wedding dress i.e yours. Thanks hun! Maybe I'll see how Dorian layers with Haunted.Actually, I reckon they'd go really well together. Of course, Antique Lace would make a gorgeous wedding scent too as it's so delicate and pretty.*smacks head* Oh my gosh, why didn't I think of Antique Lace! I wonder if I can get away with all three!

Glad someone thinks it'd be appropriate as a bridal scent! I think Haunted would make a lovely bridal scent as it'd nicely with a pale, gorgeous ethereal wedding dress i.e yours. Thanks hun! Maybe I'll see how Dorian layers with Haunted.

I really don't know how on earth I can choose one scent. I have a number of favourites: Haunted, Dorian, Aries being the top 3 - I could probably narrow it down to Haunted and Dorian but still that leaves me stuck! But to select just one for the (supposedly) most special day of my life?! I am in a complete quandry! Penance, congrats - you a little jittery yet? I'm over 3.5 months away and I'm getting butterflies already (visions of tripping!). Hope it goes well. Glad someone thinks it'd be appropriate as a bridal scent!

On that, and the word sensual in the blurb, I'm going for the bottle of Spellbound - thanks!

I'm having a hard time choosing between the two... Black Rose: a blend of roses, with a touch of amber and musk. Spellbound: a blend of three roses, radiant amber, and sensual red musk. For those who have tried both (like I have, but my imps are over a year old now so they may not be that accurate or fresh and my memory isn't too hot) please can you tell me what you think the differences in these scents are and which you prefer and why? Thanks Bugger, I just found the old thread of this. Feel free to merge and warn... I'll go back to lurking again.

red_jezebel replied to morleigh_s's topic in BPAL FAQs

This really is a shame that they've stopped doing this. I really wanted to take up the whole custom scent process about now as I've got my wedding in about 11 months time and I have no idea how long it takes. I feel bad and selfish for saying that. I fully understand why they've done it, so now I just have to find an existing BPAL scent to fit in with my wedding. I'm sure it can be done though as there *are* hundreds of them

red_jezebel replied to Snow White's topic in BPAL FAQs

Yeap! That's what it means! You can email me still about it if something unusual...but it should be cut and dry if you follow the rates and the examples. If only I'd waited a couple more hours for this thread I wouldn't have needed to email you my order. Silly me. Thanks Nella, this is great - hope it cuts down on the number of (tedious shipping enquiry) emails you have to deal with. Are you going to put this on the FAQ International Shipping section of the site?

And as I said in the LJ comm, Beth, you are a wonder! Oh I could so do with one of those evenings right about now. CSI is rather fascinating and gripping. I saw a new HP trailer on TV today - I've seen a few of them already but this had me jumping up and down like a child, it was brilliant! //ends side-track

As always, so many it's too difficult to pick so I'm just going to have to go for the names that jump out at me! CATHODE --- just how cool is this name?! XIUHTECUHTLI MYSTERY MIDNIGHT HELLFIRE --- Clephan and I are going to the Hellfire Caves in 13 days time, can't wait! NEPHILIM JUNE GLOOM (bottle) Thanks Beth, you are marvellous!

I bought a 5ml bottle of this without trying the imp first based on the reviews here and I must say I am extremely pleased at doing so - so thanks to everyone for their detailed and well thought out reviews. I agree with most other people here, it does smell like Lush's Snowcake soap and therefor I am in heaven as I adore that scent. But as I find that the soap is extremely drying this is the perfect alternative - I can have that wonderful scent all year round and without the dryness. And I have to say this scent is so much better than Snowcake, as you'd expect BPAL to be, as its scent quality is not so weedy - it is so much more almondy, creamy, sweet but not cloying, grainy, mmmmmmmmm....! But I just don't detect the marzipan people mention. Which is a good thing. Dana O'Shee isn't exceptionally long lasting in comparison to other BPAL scents (AND it requires one to use a larger amount on application), it does last for about 4 hours on me before requiring a top-up. Utterly wonderful. I want to buy a 10ml now. This 5ml really isn't enough.

This is wonderful! I really hope Beth doesn't change the formula too much before release - I want a bottle of this! I really am struggling to describe this one other than WOW. It is just brilliant. I find this to have a feminine aura to it without being of the sickly sweet or overly-flowery variety. The rose isn't as bitey or harsh as sometimes I find rose can sometimes be (am I odd?), just gentle like roses on a breeze. Combined with that there is a definite "woody" quality to it, but like quantum spice said, certainly not piney at all - more a case of a gentle version of that bark smell one sometimes gets on clothes after leaning against a tree. If you don't know that smell, I recommend not sticking your nose to the nearest tree - you'd get some odd looks... Anyway, back to the review: I also get a faint hint of freshness and greenery which is like standing on top a hill in the countryside and taking a nice, long deep breath - rather intoxicating! And I must say I have no idea what damp alder leaf smells like, but at least I know now that it must smell great - as there is nothing at all I can say against this scent. Except maybe that it has the result of wrist-stuck-to-face effect all day long. Glad I didn't put it anywhere else And it makes me feel all floaty - which is rather great since I'm a clumsy oaf.

In the vial this didn't really appeal much at all. It had something that I consider to be reminiscent of that commercial run-of-the-mill perfume-shop smell that makes my nose want to run and hide. When my nose has reactions like this nothing will normally induce me to try them on me, but this time *something* did (maybe I was just peeved that a scent called Hunger didn't seem to be making friends with my nose). And boy, am I glad I did put this on. This will teach me to not reject imps on the initial in-the-vial smell! Directly it touched my skin it morphed into heavy, luscious, sweet, smoky goodness than makes me want to have sex Seriously. Damn, my fiancé being 3 hours away! It still has an essence of something that I am surprised I am liking so much, possibly the black narcissus whatever that is (yes, I am a heathen for not knowing all the various notes). All in all I love it (but not as much as my beloved Haunted), but I'm not too sure if it is just a tad too heavy (says she who loves heavy). Maybe I slathered too much on in my oh-my-god-I-actually-like-this haste... But WOW.

I bought this as an Imp I'd heard so many good things about it. I just hoped the honey wasn't too sickly-sweet like Lush's HIWTK (which makes me twitch ). Initial application... Eeep! It is as I feared, a very sickly-sweet honey smell reminiscent of Lush's HIWTK wafts past my nose. This is not good. Wearing... Well that *is* a relief. The initial sweetness dies down to an acceptable level and is mostly overridden by a gorgeous smokey/musky smell (is this the amber?) turning into a rather sensuous scent. Although I'm sure the constant wrist-to-nose action is anything but sensuous! Someone used the term "dusky" (or maybe shriekingviolet's "Husky") and I'd say that's a perfect way to describe it. I think I might be getting a bottle of this...

Haunted *begs* Snake Oil Dana O'Shee / Eclipse / Hecate (an almondy one - although Dana O'Shee is so close to Lush's Snowcake in smell that one would wonder over any copyright implications - I dont know about such things though, so I could just be being silly) De Sade (mmmm... the smell of leather) O Black Rose Mmmmmmm soaps.