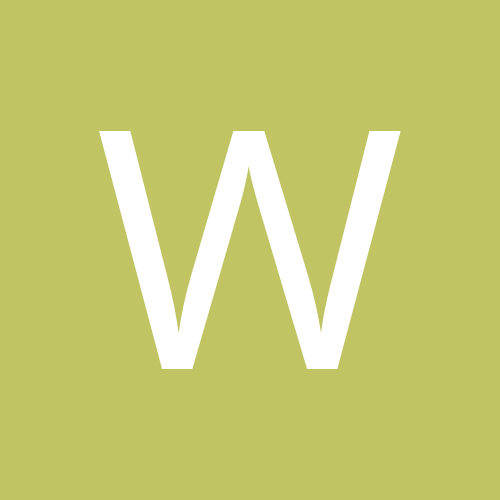 Content Count

1,114

Joined

Last visited
Everything posted by waffelo13
I adore Pink Moon 07. I can't add anything unique to what previous reviewers have said, just that this is a beautiful blend. It's spicy but sweet - sugared carnations. Very warm and pink, but not a bubblegum pink - it's more of a peachy pink with toasted sugar edges. It's lovely, one of my favorites ever!

My favorite coconut blend is Black Pearl (GC!) and my second runner up is The Star, although it is discontinued. If you can track down a sniffie, it's a beautiful warm citrus coconut - very nice for summer!

I've had this imp of Brown Jenkins for approximately one year. When I first tried it, it was "like" - a nice light coconutty blend, but I thought it lacked a little depth and warmth and I sort of ignored it for a long while. Well one year later, this blend has aged into a sultry, smooth coconut / incense / sandalwood harmony! I've worn nothing but Brown Jenkins fro the past week and wish I had more tucked away. This, on me, is brown sugar coconut (even though sugar isn't in the notes) - delicious! Next order will include a bottle to tuck away for future use - definitely!

I get so happy when I find an easily accessible GC scent that I adore! Fascinum is one of them... It is warm and spicy, very complex. On my skin, this scent is the love child of Morocco and Mum Moon - just lovely. I suspect this will age beautifully, too.

waffelo13 replied to abejita's topic in Lupercalia

*Sigh* Foody BPALs and I usually get along famously, especially vanilla scents. Love's Philosophy and I are not meant to be, within moments of application I get waxy, plastic vanilla. Honestly, I'm quite heartbroken over this turn of events... it must be the cream note. I'll try it again, maybe my skin was wonky that day - but I suspect it's going off to swaps.

If you can locate it, Tarot: The Star is a scent that screams "summer" to me. It's like a day at the beach, coconutty and sort of citrusy. It was discontinued though (But maybe you can find some... it hasn't been discontinued that long) Also, my big hug scent is Antique Lace, but it's more "comforting" than uplifting to me.

I don't write many reviews, but after falling into Oblivion ::cheesy:: - I couldn't help myself. This was a frimp from the Lab, and I must confess that I really didn't even consider it because of the dark green color alone. I thought it would be a "green" scent, and they don't generally work for me. It sat for months on the shelf, ignored. How naive of me... I'm a fan of spicy, woody, warm musky scents and this one fits the bill beautifully! I'm terrible with individual notes but I'm getting musk, saffron and spicy woods. On me, the patchouli plays nice and sits in the back seat quietly - that's how I like my patchouli: Well Behaved. It is a very peaceful scent for me, warm and comforting. I don't consider it to be too masculine for a woman, at least with my chemistry. All in all, it is a gorgeous blend - maybe one of my favorites so far. Bottle purchase, definitely. Yummy!

I'm limited in the scents I've tried, but to me Dark = Schwarzer Mond, if you can find some. Since you're a fan of patchouli, that's a bonus! (Come to think of it, I haven't worn this in ages - bet it has aged nicely...)

For night-time, TKO is a beautiful lavender-vanilla, but it is very concentrated! I'd use it sparingly for a toddler... My go-to comfort scent is Antique Lace, it's a warm and snuggly vanilla hug. While I don't have any kidlets of my own, I suspect vanilla might be calming for the wee ones.

This might be a strange rec, but I found the Music of Erich Zahn to be immensely comforting. Once when I was upset and my heart was hurting, I put it on for the first time and I felt just like I was being hugged - it was that effective. It's now my go-to scent when I'm feeling bad. I then read the reviews and was very surprised to hear it was ghoulish and tortured.

waffelo13 replied to Lady_Ell's topic in Wanderlust

I adore Morocco. I can't add anything new to what's been said already - It is definitely evocative of Snake Oil, but sweeter and more "golden" while SO to me is more of a "burnt sienna" scent. Vanilla is not listed in the notes, but I'm getting a strong vanilla vibe. Spicy, delicious - very sexy. This is absolutely gorgeous and just shot right up to my favorites! Unfortunately, on my skin, the staying power is a bit on the light side - maybe this will change with age. I do suspect this will age beautifully. Bottle purchase: YES!

OH my - TKO is a gorgeous blend. As others have posted, it's a warm vanilla laced with lavender, and while there is a mildly sharp note in the background (our guess was pine or cedar) - it's no where near as sharp as Somnus. The warmth of the vanilla takes the edge off the sharpness, it's an afterthought. It's delicious, I'd love to be able to wear it 24/7 - but I'll save it for bedtime only. I've been plagued with sleep problems my entire life, and with this blend I slept so deeply and actually... dreamed! (that rarely happens) It was hard to shake the sleep from my brain when I first woke up this morning, but after I did - I feel great!! Yay for Elizabeth and the Labbies for TKO - it's a keeper! Thank you SO much!

Bvlgari pour Femme ----> Sybaris

If you like Bvlgari pour Femme, then you may want to try Syabris. Beautifully similar, I've enjoyed Bvlgari Femme for years - but it would vanish within an hour. Not Sybaris! I'm still looking for a BPAL that resembles my beloved Frapin 1270, notes: exotic woods, spice, raisin, vine flowers, pepper, candied orange, nut, hazelnut, prune, cocoa, coffee, leather, woods, white honey, vanilla. If anyone has any ideas, I'd love to hear them!

I'll second the Mme Moriarty, on me it is very similar to Snake Oil. And I'll also second the dragon's blood note - I recently received a Dragon's Milk frimp from the Lab and I adored it! It's not that it smells like Snake Oil, but has the same feeling / depth to it. Very warm and sweet and yummy...

Oh my, this is one delicious scent! I want to twirl in happiness over 10-06 13! (but can't because I'm at work) In the bottle, it's definitely chocolate, vanilla and orange - it has a chemical bitterness to it. I can't recall exactly the notes of the initial application, since it was a few hours ago, but I do recall fresh orange and cocoa. I'm (happliy) not getting the florals that others have mentioned. At the moment one wrist has that slightly perfumey quality, but a spicy perfume - not a cloying one, must be the sandalwood. The other wrist has morphed into a gorgeous warm vanilla and the cocoa has deepened into a dark, rich chocolate. It's very complex and well-blended, I'm in I can't say enough wonderful things about this blend. I do have a feeling that this might not be as long wearing as I would like, but hopefully this will change with age. Actually this smells like an oil that's already been aged... it has that depth to it right from the beginning. And a big "YAY" that I bought two bottles!!! *swoons* ETA: Holy momma I smell so good I can't even stand myself.

Initially, I get a strong hit of juniper and wintergreen. Then comes the morph - as yeahbutnobut noted, I also get a very strong medicinal, antiseptic, band-aid smell on top of the juniper. There is a lot of morphing, but my final drydown shows potential. The medicinal smell is very faint at this point, and I smell the mosses and definitely raspberry leaf - to me, it is reminiscent of Jersey Devil with a blast of mint and cool air. I'm going to age this for a while. If the antiseptic note vanishes, I'll keep this for an occasional wear when the mood strikes.

In the imp - coffee! Sweet coffee... Upon first application - Sweet irish coffee, really lovely and unlike any scent I've encountered this far. Initial drydown - Still coffee, but the dust and oak notes start coming out. Drydown - Dust. Dusty halls, oak bookcases and yellow paper. It gave me a mental image of being in an old library with sunlight cascading in through the huge windows, I could see the dust swirilng in the sunlight. Unfortunately my skin devoured the sweet coffee, and amped the dusty note - which was startlingly on-target. I was sad this didn't work for me, after reading so many great reviews. While I was very impressed by the accuracy of the "old tomes" note, I don't want to smell that way. I'll find the little imp a better home!

... An incense blend that invokes the higher qualities of mercy and compassion, mingled with the soft, sugared currant scent of offertory soul cakes. In the bottle - it was very cakey and buttery, a little too buttery - I was a little worried... On my skin, wet - still very buttery and cakey, but a spicy sweetness starts to emerge. Drydown - beautiful sweet incense, with yes - currants and cake. This is a beautiful scent, one of my favorites yet. I'm so glad I purchased this! I think another bottle is in my future...

I purchased a 5ml unsniffed, just becuase the notes sounded so beautiful - and I'm so happy I did! Granted, I'm still new but this might be my favorite BPAL yet. In the bottle, to me it was a jumble of notes - at first whiff it reminded me of Freak Show a bit. Then I smelled the tobacco. First on: Coconutty sweetness. I became mildly concerned. Drying down: Tonka (yay!) and vanilla and tobacco. Dry: Spicey tonka goodness with a hint of sweet rich, smoky vanilla. Think dessert, brandy, pipe smoke and lots of lovin' in front of a crackling fire... (oh someone please stop me)

I won't get into the notes too much because, well - 1. I didn't purchase it for the fragrance and 2. Um, (confession) I'm not too good at picking out individual notes, except my love vanilla) Anyway - yes, sharp lavender. Crisper than I expected a sleep blend to be. Can't say much about the drydown since I don't think I've been awake to experience it yet. I've had sleeping issues since I was young, and this is working wonders to help me snooze. No, snoozing implies dozing. With Somnus, I'm out, sound asleep! My man loves it too, even though he has no sleep issues. I apply it around my hairline and in my hair, so he gets a good whiff of it was well, and the first morning-after he says to me "wow, that sleep oil works. It made me all swirly." I found it funny that he said that because I had the exact same feeling right before I fell asleep - my thoughts and mind-visions were all swirling around in and out of each other and then -poof- conscious no more. It was a pretty neat feeling, actually. I suppose I'm rambling about the lovely Somnus - it's just a wonderful blend and very effective for me (and apparently the man, too). My imp is dwindling - 5ml is on order!

I received this as a frimp from the lab (thankyouthankyou!) After reading the reviews I was all excited to try this scent, foody and I get along well... Surprisingly, this one just didn't work with my chemistry. Something is going afoul - it's either the tea, pepper or linen, but I smell like a rubber band (and that's after the morph, the initial scent on me was new tires). Methinks the pepper might be the cuplrit. I even tried to cover it up with O's sweetness - no luck. Oh well... This is the first BPAL that blatantly didn't work for me. Might have to go wash this off, hopefully I have an imp in my bag! Thank you anyway!

While I love poking around this forum and reading all the beautiful anecdotes, I always thought myself too shy to post... ...until I dabbed myself with O. I just had to add one more vote for *yes yes yes* This is - by far - the flat-out sexiest fragrance I've ever had the pleasure of wearing. It's warm, lush, enveloping, comforting yet empowering - and a bit mysterious, too. I hope to never be without this! Yummy...