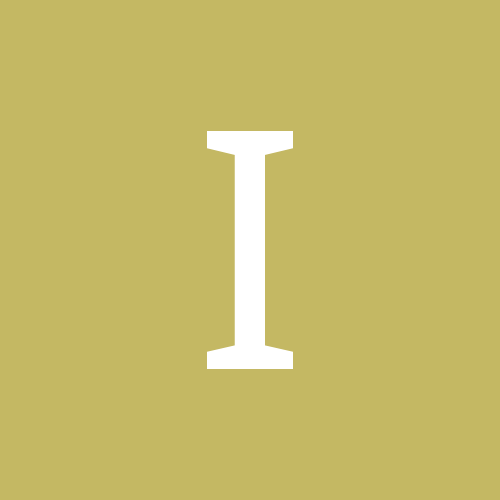 Content Count

372

Joined

Last visited
About InThePines
Rank

evil enabler


Birthday

01/22/1992
Profile Information
Gender
Interests

Reading, doodling, hangin' with my english bulldog (Manny)
BPAL
Favorite Scents

Perversion!, Femme de Satan!, Fake News!, Grave Pig!, Ivory Vulva!, Red Lantern, Hal, Snake Oil Notes of Love: tobacco!, amber!, musk (white, red, black, skin), leather, vanilla, jasmine, violet, coconut, frankincense, cedar Usually a deal-breaker: cinnamon, iris, orris root, nag champa, champaca, teak, dirt/earth, butterscotch, butter rum
Astrology
Chinese Zodiac Sign
Western Zodiac Sign
Recent Profile Visitors
The recent visitors block is disabled and is not being shown to other users.
InThePines replied to requieminblack's topic in Yules

2015 version, bought from the Lab. I've been really enjoying this lately. Surprisingly it doesn't feel sickeningly sweet or overly foody to me. It smells like caramel-cocoa (and I typically hate caramel in perfume) but it's just so...gah good. I've enjoyed putting this on before bed as it's a nice combo of comforting and sexy.

Recently received a tester of this in a swap (not sure what year). I get lots of green vetiver and a bit of white musk. Perfumey but unisex. Medium throw. Nice!

InThePines replied to Dark Alice's topic in Halloweenie

I recently received this in a swap and it instantly became one of my Top 5 BPAL scents. With limited perfume funds, I chose other Weenies over this one during its original release but I'm so glad to have a bottle now! It's so beautiful. Each note blends together to make the perfect Autumnal perfume. It leans sweet but isn't what I would describe as sugary or tart or gourmand. I can discern tobacco and red currant, but it really is well-deserved and has the perfect throw (not super strong, but certainly not faint). It has a similar vibe to other scents I love like Perversion and Fake News.

This reminds me so much of the original Gennivre L'Artiste du Diabolique-- must be the tea and honey? Lady Una leans clean but feminine, and slightly herb-y. I wouldn't necessarily describe my aged bottle as sharp, but definitely clean and perfect for summer.

I love the inspiration for this one and I LOVE coffee and leather notes, so I had to get Lordy (also: add me to the Agent Cooper group). After a week of resting, this smells in the bottle and on my skin predominantly of the "cologne" which to me smells a bit like Squirting Cucumber, and with black coffee lurking just beneath it. The cologne is watery green and not super cologne-y and "aquatic.", but extremely smooth and makes for a surprisingly delightful scent to wear for the summer. Lurking just beneath the cologne is the scent of hot black coffee, which I love, though I admit the pairing of cucumber+coffee is a bit unusual. The leather aspect is very faint. I think I'll be reaching for this one a lot this summer!

InThePines replied to neuilly's topic in Lupercalia

This is so absolutely wonderful! I may need a backup. In the bottle, it smells like the most perfect delicate bloom with vanilla (I haven't tried any of the Lab's rice milk or goat milk blends so the light vanilla I'm detecting may just be the milky qualities). On my skin, it lasted approx 6 hours and it reminded me more of Obatala than Ivory Vulva. The carnation is not spicy but instead just gives the blend a lightly floral essence. A light, inoffensive coconut-y blend. Super comforting, feminine, and spring-like.

I'm sorry, I'm not familiar with that particular fragrance but reading the description/notes I instantly thought of Lady Death Savage (not sure if that perfume name would interest your mom though!) The notes are: White musk, grey amber, Calabrian bergamot, vanilla absolute, French labdanum, styrax, wormwood, caraway, and bois de jasmin.

Very pretty but a bit too sweet for me. Cherry and honeyed wine at the forefront with clove and maybe a touch of vetiver in the background.

Winter Time smells similar to BBW Eucalyptus and Mint, to my nose.

InThePines replied to Firewaver's topic in Yules

I love this, especially in the warmer months. It has perfect throw (not shouty, but not a total skin scent). It reminds me of a better version of Bath and Body Works Eucalyptus Mint, sooo I guess this might have a non-astringent eucalyptus and mint in it? Very smooth and nice.

InThePines replied to TijuanaBible's topic in Halloweenie

Zanoku_zen pretty much summed up my experience perfectly. Initially this was a sweet honey that got less sweet as it dried. I can detect a tiny bt of ambergris but it really just compliments the beeswax/honey so well. Truthfully, I had no idea if I would like this blend or not--I tend to like honey but most blends that are primarily honey/beeswax (Lights of Mens Lives, Alma Venus) tend to be "too much" for me. Ambergris and incense are also notes that I tend to shy away from. However, This Wan White Humming Hive is really perfect--not too sweet/heavy, just the right amount of honey/beeswax. The salty ambergris is the perfect subtle compliment to temper that honey, and I can realy only detect it when huffing my wrist where I applied the oil. After about 40 minutes, I can maybe detect the incense but this blend is in no way "smoky" on my skin. This is really delightful!

Agreed that this one is a morpher. Initially this was almond extract that got sweeter and more marzipan-y on me (which I loved). On dry-down this smells sort of like Love's Philosophy with a rootbeery thing going on. I can see the "spiced rum+patchouli" impression someone else mentioned.

I've been wanting to try this for a long time and I just got this lovely frimp in a swap. Upon application, the oil smelled like sweet, juicy red berry and hint of rose (nearing Lush Rose Jam territory). Granted this may need more time to settle after traveling and sitting in my mailbox, but the dry-down of this smells to me mostly of brown sugar or caramel (black currant?). I'm not getting "butter" or anything red/berry-ish. I can detect a hint of powdery rose in the background. I want to test this again. I was hoping for more of a juicy fruity-rose, but the brown sugar-powdery rose thing is interesting too. eta: Not sure what to make of this; it's a morpher! After about an hour, I'm getting primarily fruity-rose and the caramelly aspect has moved way in the background.

InThePines replied to RaeiNarcissus's topic in Lupercalia

2015 version: I wasn't sure about how well I liked this on me when I first got it in March.It was very subtle both in the bottle and on the skin. Now, about 4 months later, I really like how deep it has become! It's a wonderfully spiced gooey honey. Honey is not usually a scent I like, but this is a special dark, thick honey that I'll especially love wearing in the Fall. I should also mention that I don't particularly care for Snake Oil, but Womb Furie (on me, anyway) benefits from the delicious spices of Snake Oil without the powdery quality. Womb Furie kind of reminds me of Third Charm, without the wood.

I second all this! I recently came across a 4-year-aged imp in my BPAL stash and decided to give it a try. It has a surprising vanilla quality, but slightly 'water-y' (not ozone or aquatic, just silky). It's really nice and calming. I can see wearing this just about anywhere.