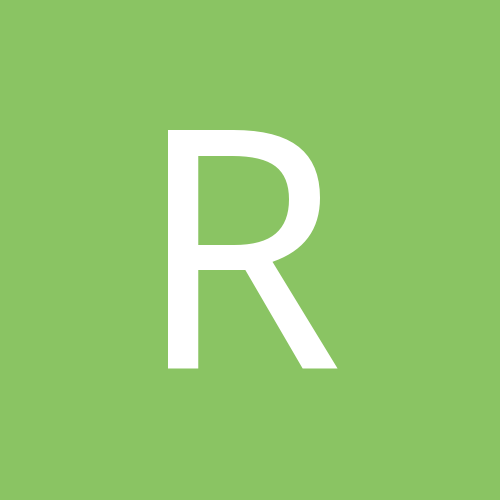 Content Count

390

Joined

Last visited
About roisnoir
Rank

evil enabler


Birthday

05/27/1974
Contact Methods
AIM
ICQ
Yahoo
Website URL

http://roisnoir.livejournal.com
BPAL
Favorite Scents

Old Morocco, Wrath, Lady Macbeth, Persephone, Anne Bonny, rose, carnation, anything spicy and decadent
Profile Information
Interests

corsets, India, Bollywood films, bellydance, costuming, random exotic things, fire, poi, dancing, reading

Mood
Astrology
Astrological Info

Gemini, Moon in Leo, Virgo Rising
There's not much I can add to the previous reviews - so I'll keep mine rather short. This is every single rose perfume I've ever loved. All at once. But not overpowering or offputting in any way. In the bottle, it smelled rosy, but not like much. Once it touched my skin, however, it exploded into roses everywhere. This is, on me, the ultimate rose. I am completely in love. Rose Red was previously my favorite rose perfume. Not anymore! I'm incredibly glad that I bought the 5ml of this unsniffed. edit: I've gotten more complements from strangers (and blown kisses from hot guys on BART!) while wearing Two, Five & Seven, than every other blend I've worn all together. It's a hit with the men of San Francisco, at the very least.

Silk Road.. ohmy. This may knock Morocco from #1 on my personal top 10. This is rich brocade fabric that someone has encrusted with beadwork. And a layer of travel dust. Sophisticated, complex, spiced, gorgeous. It's actually a little old for me, but I don't care. I wouldn't think twice about passing this to my mother or grandmother. It hovers very close to the skin, and doesn't last as long as I could wish, but that just means that I get to reapply. The scent doesn't change much at all from the bottle to my skin, or wet to dry. My grandparents have some friends that travel a lot. Their house is filled with gorgeous things they've brought back from all over the world (you can have no idea how much I covet their house and its contents). This scent matches that house. I'm getting a bottle of this in my next order. Oh yes.

This has been in my imp box for a long while, and while it passed the wrist test to see if I liked it, I've never worn it. Today, it seemed appropriate. This is fresh, cold morning air when you're camping, and are the only one awake. Cuddled in a blanket with a mug of tea, listening to the silence of the trees and birds, breathing in all of the green around you. Lovely and peaceful and green.

I got this thinking I'd try The Lion on a friend of mine (I call him my "pretty lion boy"), but I don't think it's leaving my possesion - this is simply gorgeous. It's all warm amber, like sunwarmed fur. This is so going on my big bottle list.

Sudha Segara, Queen of Hearts, Dragon's Eye, Danube, and Envy. All are very bright and springy to me.

I have to agree 100% with that statement. I wore Bathsheba tonight to the club, and had put a little on my fan (the smell of the popcorn they were giving away at the bar was making me ill) to sweeten the air around me. I was hit on more tonight than I have been in *months*, and they all seemed fascinated by my fan. The scent.. ohmy. Warm spiced musk. Definitely smells expensive and decadent. The carnation is hiding on me, though it's peeking out just enough to add to the spiciness. The plum is making me think of honeysuckle for some reason. I bought a 5ml of this one unsniffed, and I'm very glad, because I'd have hated to wait another month for it - this is a glorious blend.

On me, Antique Lace is pure cotton candy. (It's very similar to Pink Sugar, actually.) I love it, though it's definately mood dependant as to when I can wear it.

I bought a 5ml of Bastet unsniffed - the description was enough. On, she's all golden musk and soft. The first time I wore her, she faded within an hour, but I slathered this morning, and the scent is going strong. I'm still of two minds on this - it's gorgeous and I like it, but at the same time, it's not as -me- as I might wish. I expect that I'll keep her, though. A different mood may make all the difference.

Mmmmmm. On me, this becomes a sticky, alcoholic rose. This smells like I imagine the dregs of wine made with roses would. Lovely and rosey and definately something I will wear again.

Sudha Segara has been living in my purse almost since I got it. Definately on the shortlist of favorites, and yes, I did order a 5ml. On me, this is a gentle, clean, warm scent. Incredibly comforting, like cocooning in warm towels from the dryer on a chilly, but sunny day. No one note really stands out - this is very balanced on me. The ginger has more of a cooked scent to it than raw - not sure why that is, but since I like the smell of cooked ginger as much as I like the raw (I've been known to rub the cut-off ends of a piece of ginger on my wrists when I'm cooking), I'm certainly not going to complain.

Each bottle of Chaos Theory is truly unique, a fragrant fractal, and exercise in the joy of chance and uncertainty! Each is a one-of-a-kind, utterly random combination of scents, the composition of which is based on whim, mood and gut instinct. Each bottle is numbered, and comes with a small parchment certificate. I got a bottle of Chaos Theory LXXII, sniffed it, and stashed it in the back of the box. On me, it's a slightly minted apricot, though the mint fades out quickly, and leaves behind a hint of something that I suspect is sweet pea. I decanted a few imps, and I hope the recipients get a chance to review - I think I'll be keeping what's left of my bottle, though I don't know how often I'll wear it. Maybe if someone really really loves it, I'll send the rest on, after pulling off an imp for myself. Apricots are yummy for eating, but the smell has never done much for me.

With my chemistry, the closest I've tried so far has been Moon Rose, which isn't as cold a rose, but it's similarly bright.

Wet: I hate to say it, but this smells like cat pee with a hint of ammonia on me. There was a thread about an unsexy scent - this would fit the bill. Even if it improves upon drying, there's no way I can wear this. Dry. I can smell the violet now. I think it's the eucalyptus that's causing me olfactory grief. Oh, that makes me mad. I love the smell of eucalyptus. This is something that's been on my wishlist since my first order, and I was excited to try it for all that I'm not a big fan of violets. Off to swapsville, where it will smell better on pretty much anyone else who tries it.

Electric! Citrus without being specific, other than it's not something sweet. I'll certainly wear this again, though on a hot day. This wouldn't smell right on a cold, gucky day. Dry, it's definately taken on more of an aquatic feel, and I like it even more! It smells turquoise. Not the way that Danube does with it's grapefruit, but drier, though it's still a watery scent. Gorgeous.

Apples? Pears? Something fruity. It smells the way that sugargrit gum tastes. I can just feel my teeth itching. I like it, but I don't think I'll ever wear it. It can live in the box for a while, though. Just in case.