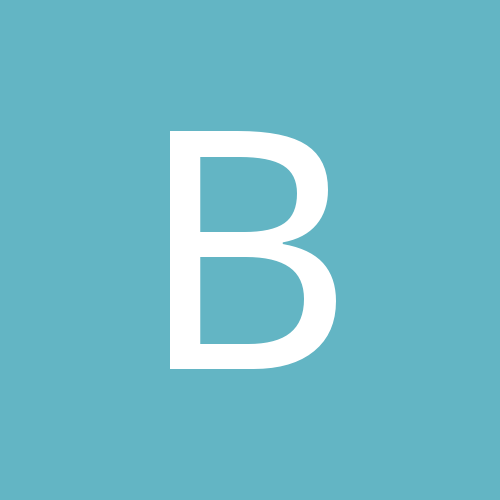 Content Count

98

Joined

Last visited
About BrieCS
Rank

lil stinker


Birthday

02/04/1988
Contact Methods
eBay
Livejournal handle
Twitter
Website URL

http://bravocharliesierra.blogspot.com
BPAL
BPAL of the Day
Favorite Scents

Rose Red; Two, Five, Seven; Two-Barred Flasher; The Rose; Absinthe; Rose, lilac, coffee, anise, licorice, almond, honey, mint, bergamot
Profile Information
Gender
Interests

Girl Geek/Lady Geek stuff, RPGs, video games, memes, music, business cards, comic books, movies
Astrology
Chinese Zodiac Sign
Western Zodiac Sign
My fave forever is Rose Red - I like roses, chocolate, some spices, creamier scents, and honey x1000. Most other florals than Rose Red and Peacock Queen go to powder on me, and chocolate is a tentative thing. El Dia de Los Reyes is one of my options presently, so I'm keeping it in mind.

Hey all! I got a BPAL gift card as a surprise gift! I haven't been around for aaaaaaaaaaaaaaaaages, but I know y'all are good to count on for help on finding excellent selections. I have a $35 gift card, an allergy to patchouli, sensitivity to super-perfumey smelling (more like typical store bought) perfume, and a high risk for scents going powdery suddenly. I have a wishlist here: http://blackphoenixalchemylab.com/my-lists/view-a-list/?wlid=65072and would appreciate any help y'all can give. If you respond, THANK YOU! I appreciate it! I'm super indecisive!

This scent sounds like it's a little different for me than others, but I LOVE IT. It definitely has the chokecherry smell to it, a little sweet, and the honey is more sultry than I expected. I also got this big burst of spiciness - like almost incense, but not headachey. It's almost something I would want to spike my ginger ale with! I definitely like it a lot!

I got a small imp of this from a friend, and it's like pure crack to me. It's got this kind of spiced honey scent. I like the greenish, woodsy smell mixed in with the sweet honey. I agree with paperrose that there's a little bit of pine at the start, and I TOTALLY get the sexy vibe. Man, I feel sexy when I wear it - and there are few scents that can do it. It's like the anti-musk for me - deep and witchy. Love it!

I was super excited about this one, and this is a first-day review, but we'll see: In the bottle: Kind of like a bathroom air freshener - a little pungent, almost a "faux" scent. Wet on skin: Whew! That's a strong burst of scent. Green, with a strange spiciness, and the cucumber springs out. For the first 10-15 minutes it smelled very fake, though, so I was super worried. Dry: It's been on for about an hour now, and it's settled into a green, musky smell that is a little spicy, has the hints of jasmine, lavender, and I think I can smell the pine and sage, plus an occasional whiff of cucumber (which is the note I wanted). This is the first big-mix bottle (lots of notes) that hasn't given me a headache. It's a nice complex scent. I think I'm going to keep it! Pretty pleased.

Dusty roses and violet for me, a little pinchy (some mild perfumey bits), but mostly just light floral wet through dry. Very nice!

I could marry this scent. It's so pure and clean with a fresh-cut rose smell the whole way through wet, on, dry. I love it. No perfumey headache, either, just pure rose and green. It smells like a single fresh cut rose. Wonderful!

Dang, this one is amazing! It starts out with bursts of different roses when wet, and for the first few hours on - I smell small roses, big roses, new roses, wilting roses - it's just incredible. I've never smelled so many varieties in a perfume before, especially not one that was free of the headachey-cologne! Once it dried on me, it smelled exactly like sweet dried roses, one of my favorite smells. Fantastic, I truly recommend it if you like roses.

Gah, I am so torn here. I love the smell in the bottle - it's super sweet, but it's tasty and delicious. But I've had it on for an hour now and my nose is SO ITCHY. It has so many things I like, but this might end up being a no-go.

I love this! This is the perfume that finally restored my desire to get back into wearing perfume. I got it as a gift from a friend, and I really do love it. In the bottle: I smelled blueberry and a little cologne, so I was nervous. First try: OH MY GOSH. Heavenly blueberries, tapering off into lilac. First full wear: Wonderful all day long, stayed on quiet and blueberry-full with lilacs wafting. Second wear: I think I put too much on - the cologne is strong, and it overpowers the blueberries and gave me a bit of a headache. For the future, I'll keep it on my wrists and dab on. Still, love the smell altogether.

I vote the first - that way you can review it and tell me if the frankincense is too much! Happy b-day.

BrieCS replied to friendthegirl's topic in BPAL FAQs

I haven't finished reading through, but I personally have the worst reaction to patchouli. I used to work at a renaissance festival, so the smell bugs me in the first place, but I have a terribly itchy and headachey response - which sucks, because it's in SO MUCH STUFF, including a lot of scents I would otherwise buy (and in products like LUSH soaps.). ETA: My husband is actually allergic (i.e. gets intense migraines) from about 90% of scents. It's hard to test them, too, because they cause immediate migraines for him if they don't work and he can't get away quickly enough, so "stiff tests" can be nightmarish. I was super excited to find I can wear Crow Moon and Two-Barred Flasher - made my day! ETA Again: Does anyone else use alcohol swabs in-between scent applications? When I want to try multiple scents, I always use an alcohol swab (or alcohol on a cotton ball) between the two, because the combination of some oils can cause a really bad reaction.