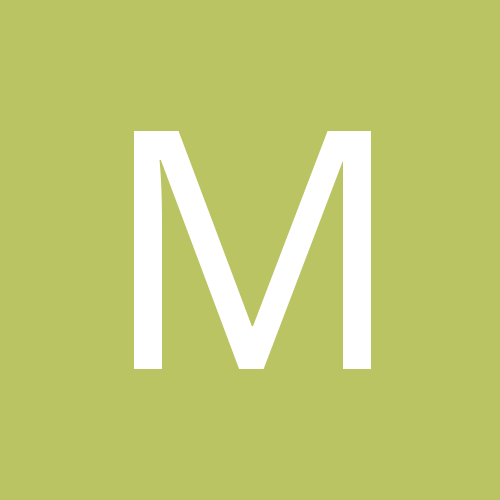 Content Count

67

Joined

Last visited
About mimieux
Rank

implet


Birthday

01/26/1976
BPAL
BPAL of the Day
Favorite Scents

Favorite notes: Red musk, patchouli, vanilla, benzoin, dragon's blood, plum, opium poppy, wine, leather, tobacco, vetiver, jasmine, honey, tonka, rose, hazelnut, lavender, myrrh, frankincense, olive, spikenard, hyssop and galangal.Here are a few favorites I always want more of: TZADIKIM NISTARIM, Aperotos Eros, Goblin, BLOOD COUNTESS, Sin, VIXEN, Monsterbait: Bloody Mary, LOVE ME, Red Rose, Banshee Beat, TOMBSTONE, O, Midwinter's Eve, COCKAIGNE, Eat Me, Death on A Pale Horse, White Rabbit, Snake Oil, Dark Chocolate & Cherry, The Black Swan, Dorian, BLOOD GARDEN, Mme. Moriarty, Satyr, Djinn, Muse of the Night, SMUT, Perversion, Seance, O, Scherezade, Has No Hanna, Van Van, TKO, Tis the Voice of the Lobster, Prurience, Xiuhtecuhtli, MANHATTAN, Old Moon'11, Wolf's Heart, High John the Conqueror, Bloodlust, Follow Me Boy, any of the TAL blends.
Profile Information
Gender
Interests

Books, ancient history, archaeology, ufology, democracy, health-nut, the Victorian Era, my family = my heart, Toutes les choses Françaises, and simplifying my life in all ways.

Mood
Astrology
Chinese Zodiac Sign
Western Zodiac Sign
Recent Profile Visitors
The recent visitors block is disabled and is not being shown to other users.
A huge winner for me...Dragon's Blood and a bunch of other uber comforting, soft notes. Fantastic throw too. Definitely need a 5ml of this one.

GORGEOUS!! Dragon's Blood resin, jasmine, vanilla and cinnamon= drop dead sexxxy! And it works. Lots of attention from my husband and male friends. Worth every damn penny. That is all.

I love Seance sooo much. I've gone through 2 bottles already. I know rose gets a bad rap around bpal-land, but this really is a gorgeous blend. It's so ethereal..not musty at at all like some florals. It has this comforting quality, which might be the hazel. I wear it to bed and drift to sleep like a baby. I find it wears well for any season since it's very well rounded. Not too heavy, not too light..just right. I'm absolutely enchanted with Seance, and this is one that makes my husband stop and take notice, too.

mimieux replied to lizzieborden's topic in Wanderlust

This reminds me sooo much of aged Snake Oil. It is friggin' amazing. I just bought a 5ml fresh from the lab and even brand spankin' new, Tombstone smells good enough to eat, drink, lick off your lover if it were possible.. I think you get my drift. It's marvelous stuff. The vanilla is the same vanilla you have in Snake Oil and the like. I really think for those that like Snake Oil, or even those who couldn't tolerate Snake Oil for some reason, try this! It also has this really sexy cedar woodsy edginess that makes me think of the movie Tombstone and Val Kilmer as Doc Holliday. He would soo wear this blend. Lean and mean in that overcoat and cowboy hat, sexxxy as hell, nothing to lose, full of unforgettable on liners: "I'm your Huckleberry." "It appears my hypocrisy knows no bounds." "Why, Kate, you're not wearing a bustle..how lewd." He would smell just like THIS. As it dries down, the sassafras makes an appearance and it becomes much more creamy. Some have made the comparison to creme soda or root beer. I can smell little hints of those drinks, but only after major dry down and it's very subtle. This is really a blend for both sexes. Definitely on my top 10 list.

This has a bit of citrus when it's wet on skin, but as it dries down, here comes the almond to soften things up. I also smell florals in there peaking around vying for attention, but can't make out distinct notes. Which brings me to the efficacy of #20 Love Oil. Damn this stuff works! I carry an imp with me since I find the scent to be a pick me up...it's light, refreshing. Well, each time I apply this to my chakra points, within minutes all male attention is focused on me in the room I'm in. I was at the car dealership having my car serviced and put some of this on while waiting and BOOM, it was as if the men there had never seen a woman before. Before the #20 Love Oil, I was invisible. It works..

I have really high hopes for this one. Thus far my 5ml bottle is full of coconut and booze and little else. I so want to smell the leather and tobacco that make it so perverted. It's only 4 months old, so I think it has a ways to go...I like the smell, it's just not what I expected. Bring on the PERVERSION!!

I really like this one. The longer it ages, the better it gets, too. Plus, I am one of the rare fans of vetiver. But, this is creamy and sexy, but has a bit of edge. Like a little black dress with your most eclectic jewelry and fuck me heels. And it lasts and lasts. Great throw, too.

I'm a sucker for Dragon's Blood so I wasn't surprised that I liked this. I've loved all the Ars Draconis blends, but this one made me want to drink the damn bottle. Seriously. I s'pose that's why she so aptly named it Dragon's Milk because I want to chug something that smells like this. Love it.

mimieux replied to catiebloo's topic in Wanderlust

Hollywood Babylon is such a sweet, delightful blend. I LOVE strawberries and this has just enough of that berry note without being sickeningly sweet or even worse, smelling like the many berry/candy mainstream fragrances that make me want to gag. I LOVE Beth's red musk and this it comes shining through like a champ in HB. I only wish it lasted longer on me, but I certainly don't mind reapplying. It smells that good. I feel like a an old Hollywood glamour-puss when I wear this. It's really nice for days when I don't feel like wearing my usual monochromatic wardrobe and decide to wear :::gasp::: color! A very happy blend. If you like this and strawberries like I do, you may want to try Tis the Voice of the Lobster for Spring/Summer.

Like so many others, the first time I sniffed Vixen there was no love affair. In fact, it smelled of mostly ginger and orange and not much else. I really was let down, because my dear friend LOVES Vixen and I really wanted to love it, too. Fast forward 8 months later and the labbies send me a frimp of Vixen. Fast forward 4 more months and that frimp has aged...HOLY JESUS!! This is my newest favorite scent. It is so much like Snake Oil which I adore, but it's got this super feminine edge to it. Snake Oil, to me, while incredibly sexy isn't uber feminine--really sexy though. But Vixen, it is all woman and does have this feminine edge.. Someone else said this makes them feel like Joan from Mad Men. And that is the perfect way to describe Vixen. Picture your sexiest girl-crush and Vixen would be how she smells....Patchouli, orange blossoms and a touch of ginger. Decadent and sweet. Monica Belluci in a bottle.(At least for me ) 5ml on the way. So excited since my precious frimp's almost empty and this will be my Spring/Summer fragrance.

Whatever is in this..cinnamon, red musk, clove, civet, patchouli...seriously, it smells soooo damn good I just want to smell it on him. All. The.Time. Spicy Sex in a Bottle.

I bought a bottle of Djinn for my husband unsniffed. All I can tell you is that he LOVES this blend and receives tons of compliments while wearing it. To me, it is masculine...really crisp and sharp smelling. Not something I'd wear, but he loves it and I love it on him.

When I first sniffed my 5ml bottle of O I was pretty sad to be quite honest. I couldn't smell much of anything. I mean it was like, "Where is this gorgeous, sexy mind-boggling scent everyone has been raving about? Did I get a dud?" So, I set it aside, made an imp to see if I could age it any quicker and months later, I am here to report: "O"MG!! This has turned into the syrupy sticky goodness that Snake Oil does upon aging. And scent wise? WAY better than it was fresh! I mean, light years better. It's developed into such a gorgeous, creamy honey blend with amber, perhaps vanilla even, but it works with just about everything and smells friggin' amazing by itself. The imp turned out PERFECTLY. (To noobs: if you wanna age a blend really quickly, make an imp out of it) O is now all gooey and has the most amazing throw, and holy shit, a little dab will do you ya- and that's just from my imp. My bottle is coming along really nicely, too. Same thickening effect. Getting nice and gooey and much stronger. So, don't fret if you are on the fence about this straight from the lab. Give it some time...It needs to get better with age to unlock it's full potential. And the potential is limitless! edited: due to spelling

Definitely my favorite so far of the foodie blends I've sniffed. Cockaigne has it all: The milk, the honey and the wine= 3 of my favorite smells. It's smooth, but has a sexy edge to it that wants to come out and play. I put it in my scent locket and it just wafts everywhere. I'm not even into foodie scents, so this one came as a total shocker to me that I have a love affair going with such a yummy, edible blend. And it LASTS on me! Definitely purchasing a bottle as my imp is getting low. 5/5

I am so pleased that I sprang for a bottle of this. Considering all the high strangeness that surrounded the moon when this blend was released (Black Rainbow- Pure Awesomeness) it was a must have. It is gorgeous. It's so hard for me to describe what I'm even smelling here. It's a comforting scent, but also really, really classy. Something that you'd find in a very high end French niche perfume. Yes, I do feel the spirit of things past and old, dusty books, yellowed photographs, etc. That all comes across as well. That's the beauty of this blend. It evokes so many things. And it smells so beautiful! Beth and the lab amazes again. 5/5. Old Moon is a new favorite. Edit to update aging process: April 5, 1012 So, I applied Old Moon '11 last night before bad and holy moly! It was absolutely stunning. The leather was to die for. All other notes were completely kicked to the sidelines. Leather has taken over! It was the most gorgeous leather note I've ever smelled. Wow, what a few months have done already. I'm only sad that I only have one bottle of this gorgeous blend. Must...use...very sparingly...(So hard for this slatherer)