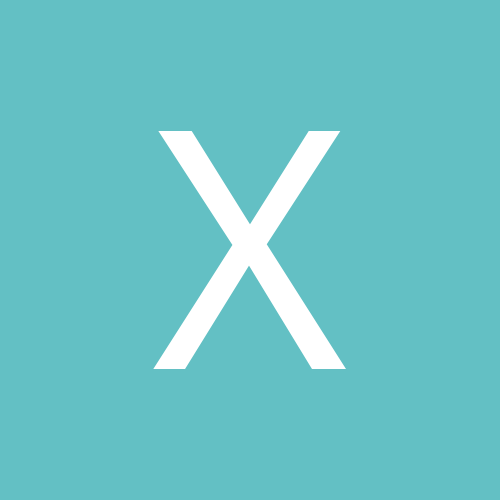 Content Count

921

Joined

Last visited
About xoe
Rank

diabolical decanter


Birthday

05/28/1968
BPAL
BPAL of the Day
Favorite Scents

Bests & Worsts Best notes -- pine, blackberry, sandalwood, cocoa, vanilla, white peach, "south american incense", vetiver Worst notes -- myrrh, amber, patchouli, orange blossom, ylang ylang, mint, leather, cherry, honey, vetiver Favorite BPAL -- Incantation, Jersey Devil, Velvet, Boomslang, Imp, Queen Mab, Xiuhtecuhtli, Zombi, Titania, Dia De Los Muertos, King of Spades, Mistletoe, Skadi, Sugar Skull, Saturnalia, Dandelion SN, Gardenia SN, Strawberry SN, Nanshe, French Creole, Snow Maiden, Ice Storm Disliked BPAL -- Blood Kiss, Dee, Scarecrow, Phantom Calliope, Banshee, Black Annis, Djinn, Wicked, Erato, Tum, Melpomene, Tears, Red Moon, Carnal, Ingenue, Severin, Tiger Lily, Bacchanalia, Dissipation, Fallen, Lust, Sea of Glass, Sin, Kweku Anansi, Fire of Love, Follow Me Boy, Has No Hanna, Horn of Plenty, The Coiled Serpent.
Profile Information
Pronouns
Interests

The study of consciousness
Astrology
Chinese Zodiac Sign
Western Zodiac Sign
xoe replied to OctoberGwen's topic in Liliths

Ok. I've worn this several times trying to figure out a good description. Very blueberry to begin with. And the lemon verbena makes it sort of fuzzy and bubbly. As it dries, the honeysuckle comes out more, it is quite subtle though. And later the grass comes through more. Just like everyone has said. Lovely delicate, subtle, not too fruity.

I've worn Avunculus three times since it arrived! I absolutely love it. It is soft and summery. The scent sticks close to my skin, so it isn't too much to wear to work. Summery sunshine, the orange blossom honey is most prominent, with the coconut and honey making it feel more rich and velvety.

I love the elegant femininity of the Lady in Speckled Pink Kimono. Wearing it makes me dress a little bit better and spend some time fixing my hair before leaving the house. It does have an unexpected sweetness underneath. Something like brown sugar. And I like that too. Excellent.

flowery. .. obviously. it goes through a phase that i could swear is jasmine. but then it settles down and is just a nice flowery scent.

Azathoth in the imp is all vetiver and the dark amber. It is pretty much the same on my skin. Much nicer than expected. Definitely not a screeching scent.

My experience with Candles Moon is similar to Reynardine's. At first in the bottle it smells an awful lot like Hawaiian Punch. But once on, it is all blackberries and beeswax. Very nice!

I really have had a hard time with Blue Moon. It is very nice. I feel comfortable wearing it every day. Not too strong, not too weak. It is just right. But I've no way to describe it.

xoe posted a topic in Yules

In Latvia, the Ziemassvetki, or Winter Party, is a celebration of the birth of Dievs, the Sky God and Supreme Ruler of the Latvian pantheon. The two weeks prior to the Ziemassvetki is Ve?u laiks: the Season of Ghosts. Candles are lit to honor the gods and a fire is kept burning throughout the Season, burning away the unhappiness of the previous year so men's spirits can be renewed. At the feast of the Ziemassvetki, places are left as a courtesy to the ghosts, who arrive by sleigh. A scent created to burn away sorrow: bergamot, frankincense, rose geranium, ginger, lemongrass, and blood orange. I bought Season of Ghosts, because I know there is some sorrow coming up for me that I'm really going to want to burn away. Winter is always a difficult time, but this one is sure to be one of the worst. In the bottle, first sniff is sort of soapy, but with something soft and warm. The oil itself is very dry. ... or maybe that's my skin. Wet on, it is not so soapy now. i can definitely smell the rose geranium and the lemongrass. This isn't really bright and citrussy, though it definitely does have citrus. something is sort of dusty, maybe that's the frankincense? I think this will actually work! Yay. A soft scent for sad days.

xoe posted a topic in Yules

Terebinth pine, pitch, and clove. Wow. Gacela of the Dark Death, you are lovely! That is unexpected. I've never smelled anything quite like this. I thought it would be like Mistletoe for some reason, but it isn't at all. The way the clove blends with the pine and pitch is amazing. The whole is greater than the sum of the parts. I can't really describe it. It is sort of airy and dark, and wafts lightly. It is not sweet at all. I sure hope that more people try this and can post more descriptive reviews.

for me, Mircalla is at first in the bottle and on me mainly patchouli, clove and the red musk. the clove note in this is gentle and lovely. it goes through a phase of being mainly orchid. then settles down to a soft warm blend. really nice. different from what I expected. but really nice.

For me the Last Rose of Summer is mainly sandalwood/rose. The patchouli peaks through from time to time. And the other notes must just be enriching it, I really can't separate them at all. Sandalwood and Rose are beautiful together. This is my favorite scent right now. Perfect for this time of year.

xoe replied to Akurarei's topic in Thermae

I expected the Winter Maiden Bath Oil to be stronger on the blackberry and amber. But to my nose it is stronger on the floral. Doesn't matter. I love it anyway. It is magnificent.

xoe replied to blacklacestatic's topic in Thermae

this is a really great bath oil! it leaves skin feeling soft and beautiful and disperses wonderfully in the bath. I'd agree that isn't too strong of a scent at all. gentle, woody, cardamomy.. the cardamom is the only note that I can pick up at all as I'm bathing. and once i'm out of the bath, just a gentle sweetness. A real winner!

For me Hollyberry & Mistletoe is more Hollyberry than Mistletoe. At first on my skin it is a little too sharp. But as it dries it is a soft sweet fruity scent that is really lovely. I had hoped for a little more Mistletoe, but this is really great. My mom is going to love it. I'm giving it to her for Xmas.

Feminine, sweet, wintery. Snow Angel is beautiful. It is the closest thing to Skadi that I've yet found. That is high praise from me!