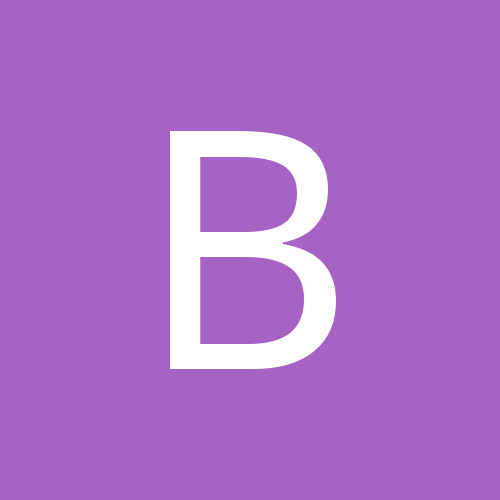 Content Count

2,357

Joined

Last visited
About BlueStar
Rank

obsessive precious hoarder


Birthday

02/21/1978
BPAL
BPAL of the Day
Favorite Scents

Dead Man's Hand, Nero, Tezcatlipoca, King of Clubs, Hellcat, Blood Kiss, Magus, Elegba, Golden Priapus, and Dracul! I also love; Morocco, Bathsheba, Vicomte de Valmont, White Chapel, Dorian, Snake Oil, Dirty... Mmmm BPAL!! *Drool* I love Nag Champa, Black Musk, Citron, Lilac, Chocolate, Patchouli, Ambigris, Vetiver, Hazelnut, Almond, Cherry, Sex, Pine, Cedar and some other ones I can't recall at the moment. My favorite non BPAL fragrances are Bulgari Black & L'eau De Orange Vert by Hermes
Profile Information
Gender
Interests

Vampire: The Masquerade, The Daily Show, PC Games, movies, television, poetry, political commentaries, conspiracy theories, etc.

Mood
Astrology
Chinese Zodiac Sign
Western Zodiac Sign
Have you ever stood in front of your dresser in front of a captive audience of 5mL bottles of BPAL and paralyzed--stark, still immoveable? Unable to decide which lovely aromatic masterpiece best sums up your possible later mood the best? I am sure I am not alone in this... am I? So I stood for five minutes with Dracul, King of Clubs, Intrigue and #OCCUPYWALLST in my hand. I rolled them around in my hands like those silvery orbs you buy in Asian gift shops. You know the kind, stress relieving with little tonal plates inside that when you spin them in your hands your mind is supposed to find surcease of chaos. Well there I am spinning these little stress relieving scents in my palms. Whirring around and around in my shaky, hurried hands. This one? No! This one? Maybe! Suddenly I drop one. NOOOOOOOOOOO! Who is this wild eloper who jumped to his death to escape the dizzying parody I was engaging in? It was #OCCUPYWALLST. As punishment for his impudence I twist his little head off and smear his fluid across my eager skin--behind my ears, wrist, hair, nape of my neck. I almost bathe in his essence. Now I'm ready to rock and roll all night! Ciao

I would call myself... "Obsessive" if I had to pin it down I guess it is because when I was young I didn't have much that was truly mine. Growing up in a low-income house, when I hit puberty and discovered girls, if I wanted to smell good I had very few choices afforded to me. For that reason I think now that I am grown and have my own money I tend to be indulgently obsessive. I have scaled back my BPAL obsession somewhat over the years but I still wear it everyday I just stick to my favorites. I would like to try several scents I have just learned "restraint" *twitch twitch* yeah that's it. One of the funny challenges of being a Fragrant Fellow is the look of shock and consternation from people. I guess straight men aren't supposed to know words like "dry down". People often stop and ask me where I buy my "amazing cologne" and look perplexed at me when I reply "Black Phoenix Alchemy Lab". Women are often less prejudiced and even say they intend to get some for their significant other. A perfect example of this was the owner's daughter when I worked for a beauty supply company in Chicago who sniffed, somewhat uncomfortably, at me when I wore Dracul and then with an odd predatory look in her eye said "I have to buy that for [husband's name]". I mean I guess historically "manly men: wear Aqua Velva, Old Spice and Brut but times change. I love smelling good and I refuse to support the conglomerate corporate devils that make the commercial colognes so BPAL was like a bright candle burning in the darkness calling me in from the cold to feed me hot cider. So I am a BPAL disciple for life.

This is a wonderfully youthful and merry scent. As Judas_Kiss stated above we bought it for our daughter for her Birthday. She was mad stoked to get her own BPAL bottle versus just Imps. In the bottle: Very sugary but I can pick up the pepper and carnation notes. It's warm and syrupy smelling. Wet on Skin: Floral and clean with a peppery sweetness. Smells a little grown up for my tastes, but that's maybe the overprotective Daddy talking. Dry Down: Now this is more like a very spirited and "girly" floral medley with sweet spicy under notes. Definitely an appropriate scent for my little girl. It is a youthful exuberance with a sweet floral after bite. She smells like she's been playing in the garden, or rather the garden I wish we had. I am usually completely down to review scents that skew more feminine on myself just to provide perspective but this scent is just for her. Definitely the scent for any girl who is young at heart or young in years, who--like my daughter-- is perpetually "skipping through the daisies".

This is quite possibly my favorite scent yet from Black Phoenix. Beautifully complex in it's simplicity. Right off when I twisted the cap I pictured myself on the bridge of Serenity next to Captain Malcolm Reynolds. It is the scent of the misfit, the naughty man on the raggedy edge. The scent of aiming to misbehave. It is an electric adrenaline jolt, about to fly through blood thirsty Reavers and bring hell itself down on The Alliance. Occupy is the very essence of rebellion and revolution. When it hits my skin the patchouli is diabolically intense warming slowly and subtly with the creeping incandescence of bourbon vanilla. A few minutes later the abject rapture of cocoa absolute peeks through the ducky haze to make it's presence felt. The tobacco note is light on my skin but adds a certain depth to the scent that is indispensable. In dry down--where all BPAL shines the brightest for my skin chemistry--it's rock stardom, beat poetry, French Revolution, Abbie Hoffman on steroids, and one heck of a wild after glow. You can't stop the signal! I hope it's LE status doesn't mean it will be gone before I have the chance to stock pile it. If only I could get enough of this scent I would wear it EVERY day and I don't think it would ever get old.

Very good blend of honey and sweet grain. Has a very good alimentary scent. Smells kind of foody. Like a cookie maybe. Wet: Almondy and creamy. Lot's of honey Drydown: Very relaxing and calming. judas_kiss wore this a few times when she was pregnant and it had a very calming effect on me. The kids LUURVE it! Especially the baby he was always very soothed by it and nuzzled in close when judas had it on.

Azrael is the Angel of Death, marked as the last being to die in the Apocalypse. Though a harbinger of doom, his duties are an act of mercy: he curtails human life before world-weariness and despair destroys our spirits. Warm myrrh swirled with a bittersweet blend of violet, Lily of the Valley, juniper, cypess and cajeput. Overall very sweet but there is kick from the Juniper. Mmmm very violety. Wet: Very strong and sweet Lily of The Valley smell, light Juniper and iolet. Drydown: Juniper comes on stronger. My body likes Juniper. This might be agood scent for a woman or someone more feminine than me. I like it, alot, but it is too floral for me.

BlueStar replied to viciousviolet's topic in Wanderlust

Oddly enough Paris smells like lavender and bubblegum. It is a perfect scent for little girls. Not a sexy cutting edge woman but a little girl. It reminds me of a Monet painting, watery and pretty. My wifeand I took one sniffof this and gave it to the 5 year old. Not because it is childish but because it is inherently innocent.

Sampled this at the Meet n Sniff in Chicago, Nearly stole it from Bard but he beat my ass and took it back. Wet: Very earthy! Very earthy indeed. Dirty and dingy down and dirty baby! Sexy. The red wine note(s) are hot! I wanna teh sexxor! Drydown: Best summed up in song... Verdict: Must have!

This scent has some notes I am not used to like rue, hawthorn and clover. I think I like them. Wet: Dark orchids, irish moss, some mysterious notes and the sweetness of apple. It smells rather nice. Drydown: Thsi is the scent of a scorned lover who creeps into your room while you are sleeping, peels the covers back and molests you leaving you to wake up feeling violated and cheap in the morning.

I am bummed judas_kiss doesn't like this scent because it is Hot, hot, hot! She doesn't really get along with rose scents. This is a smoky syrupy darkness. When I smell it I am willed and compelled to serve. Wet: smoky,very smoky and dried flowers, plum and berry. Drydown: This dries into a very dark sinister sexuality. I imagine this is very close to how the countess would have smelled. It is macabre and it is engaging and deliciously evil.

I don't like posting negative reviews so when I don't like something I just clam up. Djinn is a love/hate relationship. It smells really good on me but for some reason I don't like it. It is too dark for me maybe. Which makes no sense because I wear darker more wicked evil and sinister scents. I don't know. Sniffing it with my eyes closed gives me the impression of inky blackness darker than night. It is powerfully erotic but it just doesn't work for me.

This is a dragony spicy indecence. Wet: Dark and gloomy, sinister and seductive. This stuff is hot and snakey sexy. Drydown: Another scent that starts great and the vetiver makes it suck on my skin. Vetiver is a hit and miss for me. When it's good its really, really good and when it's bad its awful! Verdict: Why won't it work.

BlueStar replied to Lorencita's topic in Diabolus

I get the notion that this is a very "White Oleander" musky sexy scent. I really love this scent. It is spicy and seductive in a sultry, Marlene Dietrich sort of way. Wet: Citrusy sweet orangey florals with a musk back. Drydown: Oh that is sexy! Musky and sultry with cruel intentions. This scent makes me think of big breasted lesbian dominatrixes. Don't ask... Verdict: Yummy must field test on judas_kiss. By field test I mean put this fragrance on her neck and take her to bed.

Very chilly scent, cold, cold. Reminds me of the woman in the "join Me" video by H.I.M. In The Bottle: Alka-Seltzer? Wet on Skin: Mmm definite airy aquatic scent. Like bitter driving snow backed by slashing rain. The kind of New England weather where you get snow, rain and lightning at the same time. The flowery scent is not there. Gives me chills. Drydown: A ha there are the flowers. This is a pretty scent. Kind of sexy in a ball busting ice queen sort of way. It scares me a little.

Milk and honey and rose oh my! This is a sweet scent definitely a good young woman scent. Maybe a teenage girl but not a woman. Wet: This is a very light milky, honey sweet scent. The bergamot is nowhere to be found, drowned out by the sweet honey, rose and milky notes. Drydown: This scent is, as stated above, not a sexy "come here baby" kind of scent but a definite maybe for meeting the boyfriend's folks or for a younger girl. Very youthful scent.