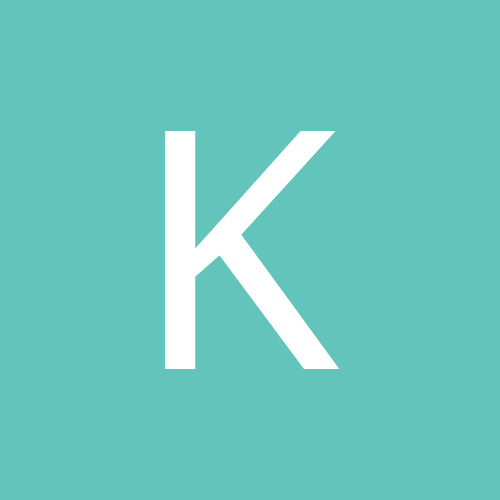 Content Count

1,472

Joined

Last visited
About KesHiro
Rank

obsessive precious hoarder

Profile Information
Gender
Interests

That which smells very good (or at least interesting).

Mood
Astrology
Chinese Zodiac Sign
Western Zodiac Sign
KesHiro replied to friendthegirl's topic in BPAL FAQs

I actually have a pretty extensive laundry list of allergies/asthma when it comes to trees etc., but it didn't occur to me that they might extend to perfumery! A whiff of this one closes my throat up pretty quick. And I have no idea which note's the culprit. Anyone else have a guess? I loved Ulalume until it nearly triggered an asthma attack. I initially thought it was the dry leaves but I've worn other BPAL oils with that note and not had a problem. The same for lilies, the woods, and the aquatic note. So, as Gwydion pointed out, perhaps it's the concentration of a single note or several lumped together. Good luck! I hate not knowing what's triggered a reaction.

KesHiro replied to RaeiNarcissus's topic in Yules

This is exactly how I feel. I got it today and it was love at first sniff, which is good because I have no previous experience with coffee notes and I was afraid Middle Eastern spices would translate to cassia, which turns into cough medicine on my skin. Still, it seemed full of win . . . and it is for me! The notes are incredibly well blended; no one particular component overpowers the others. The leather is very soft, almost suede-like, and the hazelnut, spices, and coffee help sweeten it up, though not in a foody way. The tobacco is very faint. I can barely smell it and while I don't amp tobacco, it also usually shows up on my skin. It's closer to pipe tobacco than ash trays. I think this is a truly gender neutral blend. On women it probably wears sweet but with a bit of an edge thanks to the leather and tobacco. On men, I suspect it would wear manly but with a softer side peeping through. I wouldn't be surprised if this turned out to be one of the top three Yules, if not the hit of the update. That's saying a lot, given that I belong to the Snow White cult.

KesHiro replied to jj_j's topic in Yules

Quoting myself here. 2009 was my first experience with Snow White. Here is my take on the 2010 version: Snow White 2010 seems a bit warmer this time around, if that makes any sense. I get more of the marzipan, fluffy cream, coconut vibe this time around, but also the chilly white florals. I know I've made this sound like one hell of a foody scent, but it's not. It simply has elements of the above. Between the two, I think I prefer SW 2010.

KesHiro replied to edenssixthday's topic in Halloweenie

Shoot. I finally find a rose I can wear and the wisteria had go and mess it all up. In the bottle, this is a lovely, light rose, with a touch of something sweet and creamy. On, it's the same . . . but then the wisteria kicks in and causes the whole blend to go funky. Actually, I can't be sure if it's the wisteria, as the note has worked for me in the past. But it seems like the most likely suspect. For lack of a better description, this ends up smelling like day old sweat and soft roses. Ick. Thank heavens for scent lockets. In there, it stays pretty and mysterious.

Interesting and not quite what I expected. In the bottle, this smelled like mildewed leather. On, it's leather and burnt brown sugar (probably the vanilla and smoke combo). By burnt sugar, I mean the good kind like on top of a creme brulee, not the kitchen accident sort. I get no flowers whatsoever. Like I said, it's not what I expected but I don't dislike either. In fact, it seems to be growing on me.

KesHiro replied to samarablackcat's topic in Thermae

This is a definite must for fans of the perfume oil. It's pretty much the same scent . . . but in a gorgeous bath oil form! Sweet vanilla, a hint of coconut, maybe a smidge of marzipan (at least to my nose) and those white florals. As others have said, it's sweet but not in a foody way. As a bath oil, Snow White is wonderful; it scents the water and makes it feel soft. The oil doesn't sit on the surface in some disgusting blob but intersperses throughout and leaves your skin feeling nourished and pampered. When used as an after shower moisturizer, the oil almost immediately sinks in. I have wicked dry skin during the winter and this stuff makes it feel like silk. The scent also lingers for a long time -- eleven+ hours -- but it's not so strong as to overpower you. I don't have much experience with BPTP bath oils but if this is the typical formula, I may need to seriously invest in their bath products. It's that good.

KesHiro replied to Snow White's topic in BPAL FAQs

Wanted to come in here and say that I just got a CnS, so the three scents I got are not backordered.

KesHiro replied to Snow White's topic in BPAL FAQs

I'm starting to suspect that there's some sort of Yule or Weenie backorder. I placed an Oct 21st order for Snow White 2010, The Shadowy and the Sublime, and Crowley, and haven't received a CnS. I haven't seen a CnS containing Snow White or new reviews for either it or The Shadowy and the Sublime. Normally I wouldn't worry but the 21-day mark hits right around the time the Weenies go down.

KesHiro replied to Snow White's topic in BPAL FAQs

Is it possible that one of the scents is on backorder? I know Paduan Killer Swarm was holding up a bunch of orders, although it looks like they're now shipping. Did you get any popular Weenies? You're a wee bit past the 14-21 day processing mark and I think it would be all right to email the Lab on Monday. Good luck and I hope you get your order soon!

Sadly, I am apparently one of those people who cannot wear straight up Snake Oil. Fresh or aged, it does not matter. My skin chemistry HATES it. If it's fresh, it smells too sharp and medicinal and if it's aged the scent is overly sweet. I can see why it has such a following, though, and I'm glad it works for so many others. I definitely recommend giving it a try and if it doesn't work the first time around, let it age before writing it off.

In the imp, it's medicinal, herbal lavender. On me, it turns a sharp herbal lavender. I don't know how this helps when it comes to dreams and sleep because I had to wash it off.

Wow, this is strange. In the bottle, it's spicy sweet incense. On me? Wet through drydown, it's like Fledgling Raptor Moon snagged some vanilla cookies and is now chopping them down in the nest. Far into the drydown (like, five hours later), it's the same but with a touch more spice. It's so very weird but it's also a pleasant surprise. Throw-wise, this one likes to stay extremely close to the skin but it lasts a good seven hours. If you were disappointed in FRM because it wasn't sweet enough, you might want to check out Inez. It has that woody quality but also a much strong vanilla note.

In the imp: Musky orange blossom. Oh my God, it's 4711! It's the original Santa Maria Novella! My two pre-BPAL favorites! Squee! Wet: The same as above! Drydown: And the rose is taking over . . . crap. Dry: Rose single note. Damn it. As usual, my skin amps the rose. The good news is that it works in my hair, so it'll get put to good use.

KesHiro replied to Iceblink's topic in Nails

Really? I'm the second person to review this since its release? Weird. Not quite black, not quite purple, and not quite blue, Smokestack is all and none of the above. It's a luscious navy blue - almost - black with purple - black shimmer. As the previous reviewer said, the description is spot-on. In the bottle, it has tons of shimmer but once on the nail, you don't really see it unless in direct sunlight or very bright light. The shimmer is still there but it is much more subdued. As with all the claw polishes, the sheen is incredible: it looks like you have on a top coat when you don't. This is a very unique, elegant color. I was showing my friend the three colors I bought and she zeroed in on this one, saying it was on par with something Chanel might put out. It's cool and edgy but also elegant and sophisticated. This would probably be best during the winter but I might just start wearing it now. Given my short nails and a large blop of polish, I could almost achieve bottle color in one go, but I really recommend two. It looks best after the second coat. I only swatched it and haven't had the chance to give it a full wear. I cannot testify to chipping, wear, dry time, etc, but once it's been given a proper wear, I'll come back and update my review. Bottom line, for now: gorgeous, a delightful blend of goth and classic elegance, and very unique. Also makes for an excellent base color should you want to put a sheer glitter over it. I found that one thin coat of Zoya Kotori was fabulous.

KesHiro replied to Iceblink's topic in Nails

Holy glittery shiny bronze, Batman! This is beautiful! Robotic Scarab definitely lives up to the description and then some. This is a deep bronze with warm coppery-red tones and tons of glitter, although that glitter is subtle and subdued in indoor light. Application wise, this one is a total breeze. It goes on evenly and while I recommend two coats to achieve the bottle color, I almost didn't need it with my short little stubby nails. I only swatched this over the weekend, so I cannot testify to dry time, wear, chipping, etc. Once I give this color a proper spin, I'll come back and update my review. In the mean time: gorgeous color for the late summer and all through fall.