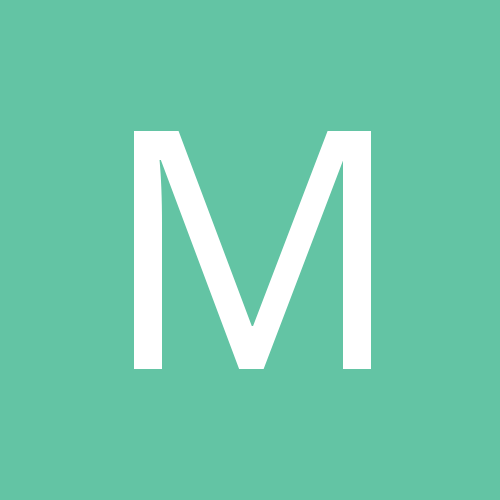 Content Count

436

Joined

Last visited
About musichappens
Rank

evil enabler


Birthday

12/17/1984
Contact Methods
eBay
Livejournal handle
Twitter
Astrology
Chinese Zodiac Sign
Western Zodiac Sign
Light, creamy vanilla with just a hint of amber. This is just simply scrumptious! I'm actually very surprised by how much I like this blend because usually vanilla and me do not get along at all. The white sandalwood and sweet pea that are listed in the scent description never emerge on my skin, but seeing how much I love the scent that I am getting that's okay with me!

The sandalwood is super strong in this blend … I don't get any of the other notes at all. Thankfully it fades super fast on my skin otherwise I was going to have to scrub it off because it was getting to be too much for me.

musichappens replied to shriekingviolet's topic in Diabolus

Lots and lots of jasmine with just a hint of fruitiness (from the plum). My skin has never reacted to and amped jasmine this much before. This blend sounded like it would smell amazing on me … stupid jasmine.

The white grape and musk rose are the most dominate notes on my skin while the oil is still wet. Once completely dry, however, the blend becomes a delicate mixture of all the fruit and flowers that are listed in its description. This is the perfect blend for those who like fruity and floral notes, but don't want to smell like a fruit salad or a bouquet.

An absolutely beautiful blend of creamy and sweet musks with just a hint of warmth. This is both girlie and sophisticated .. love it!

2010 GC Release The moment that I applied the oil, the gin pretty much slapped me in the face and that's not a scent that I like. While the intensity of it seemed to fade a bit during its wear, none of the other notes in this blend came out at all. I'm a sad panda because I was hoping they would ultimately over power the gin.

Anise with only a hint of the blackberry brandy listed in the description. I don't pick up on any of the other notes listed and it doesn't last long on my skin at all. Oh well.

On my skin this smells like a barn fire, which I was totally not expecting … perhaps it is from the clove? I actually really like this blend and I think it would be perfect when cooler weather starts to roll in; however, I think I'll look around for a partial instead of springing for a full bottle.

Coconut with just a dash of black pepper. I like it, but I'm not in love with it.

At first this smelled like walking into a Yankee candle store, which I'm suspecting is from the pumpkin. The ginger and amber seem to come out a little bit more once it's dry, but the more fruity notes are practically nonexistent on my skin. I think this will be nice to wear when it starts to feel more like fall outside, but I don't think I'll use it enough to warrant a full bottle; my decant will be plenty.

Apricot, lemon sugar, coconut, red currant, and vetiver. Vetiver. That's all that I got from this blend. I was hoping that it would be more of a background note and the others would over power it, but alas it was not. This is the only blend out of the metamorphosis collection that didn't woo me even a little bit.

THIS IS MY FAVORITE OUT OF ALL THE MOTHS! Yes, I had to caps-lock that because I just can't get over how amazing this blend is! Sugary, candy sweet that also has a teeny bit of floral (from the lemon blossom & rose sugar) to it. I'm going to need at least two bottles of this super yummy scent.

Lime Sugar and juicy pears, yummm! There is also a creaminess to it that makes it even more delicious. Actually, now that I think about it, this actually reminds me of Dole canned pears in heavy syrup … mmm, now I'm hungry. The intensity and throw of this seems to fade quickly on my skin, but I think wearing this with my scent locket will help cure that.

Very faint on my skin, but I am able to detect the bourbon vanilla and Egyptian musk the most. I actually like this blend a lot more than I thought I would, so I will definitely be picking up a bottle to slather myself with.

On my skin this is predominately sugar and chamomile, which is both yummy and relaxing. There also seems to be an ever so faint amount of citrus (mostly lime) that tries its hardest to peek out, but never fully manages to do so. I think this will be a great scent to alternate TKO with before bedtime.