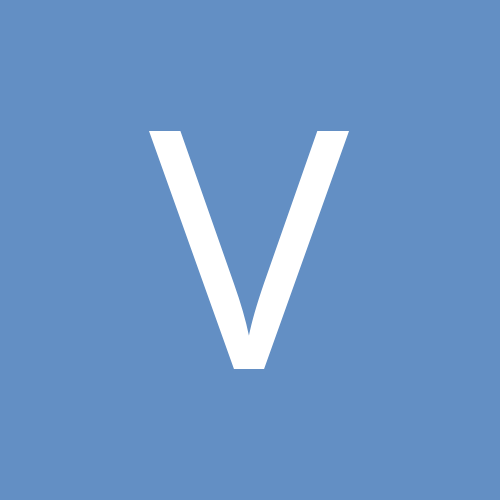 Content Count

94

Joined

Last visited
About Violet74
Rank

lil stinker


Birthday

04/12/1974
BPAL
BPAL of the Day
Favorite Scents

Queen Alice, Midnight On The Midway, Black Lotus, Bordello, Mouse's Long & Sad Tale, Kubla Khan, Dragon Moon, Samhain 08, Josie, I Died For Beauty, Cheshire Moon, New Orleans, Khrysee, Szepasszony, Lightning, Envy, Moon Rose, Peacock Queen, Tintagel, Bow & Crown Of Conquest, Lambswool. Love the scent notes: Vanilla, Plum, Lavender, Rose, Musk, Mulled Cider, Cherry, Tropical Blooms, Peach, Mandarin, Apricot, Campfire, Coconut, Orange Blossom, Honeysuckle, Ginger, Cherry Blossom, Dragon's Blood, Garden Mint and Tomato Leaf.
Profile Information
Pronouns
Interests

Interests and loves include BPAL, Lush, Villianess and Arcana, Reading, Photography, Music, Going to Gigs, Jewellery Making.<br /><br />Favourite bands - Nine Inch Nails, Depeche Mode, VAST, Metric, The Smiths/Morrissey, Melissa Auf Der Maur, Yeah Yeah Yeahs, Howling Bells.
Astrology
Chinese Zodiac Sign
Western Zodiac Sign
I ordered a bottle of Pele quite a while ago and then immediately lost it ... It turned up today and I've been wearing it out and about on this warm, summer day. I keep getting wafts of prettiness and wonder where it's coming from and then remember ... It's me and my long lost Pele! Wow, I'd forgotten how beautiful this is, really cannot get my arm away from my nose! Let me see, words that this scent conjures up to me: soft, creamy and sophisticated. I'm pretty sure tuberose is in there somewhere although I'm not too good at distinguishing the other tropical blooms ... it has a bit of a Jennifer Lopez's Glow vibe about it actually, although a little more subtle. I think this is going to be my new favourite work-friendly summer scent

Cheshire Moon is in my top 5 BPAL perfumes EVER!! I'm so happy to have bought a half bottle off another forumite, I live in Cheshire too - so kinda appropiate for me I wear this one for work, most days recently. Don't know where I'm getting the vanilla from but to me it's definitely a comforting vanilla blend but with a lot of fruit thrown in. I get compliments too .... which is always a joy and means I can spread the bpal love. My arm is magnetised to my nose when I'm wearing this.

Violet74 replied to Lorencita's topic in Diabolus

This scent really does conjure up the femme-fatale for me. I'm not very familiar with oleander but I loved the idea of using the scent of such a toxic plant for this concept and I think the warm floral in this blend must be the olenader - as I love magnolia but I'm not detecting much of that here. You know Hell's Belle reminds me a little of Coco Chanel, just quite similar. Looking up the notes, they both share a top mandarin and a spicy base. I'm loving the drydown, when the sweetness and smokyness peaks through and the whole blend mellows. It's a perfume for an elegant, sophisticated woman with that air of mystery and 'fear me' about her.

My favourite two sweet, dark, mysterious scents are Midnight On The Midway and Black Lotus. I nearly always opt for one of those two when I go out dancing. They always get commented on.

I am ever so impressed with The District scents so far, and Josie might just be my favourite from the decants I bought. This one has a pretty good throw and wear length, I've been surrounded by a lovely haze of fuzzy peach from when I applied at 8am and it's now 11 hours later and it's still smelling good! To my nose there seems to be a little booziness to the blend and I'm agreeing with Venneh with the peach schnapps comparison. Mmmm really gorgeous. Going to get a bottle for certain.

I'm loving my imp of Envy! Sometimes I crave a nice, clean herbal scent and this one was suggested to me on the Recommendations thread. I've been using Envy every night slathered on my wrists as an insomnia remedy actually - and it's worked a treat. Had me asleep in no time, guess it must be all the lovely lavender. Going to have to buy a bottle - even if it's just to wear in bed.

Been wearing this one today and although it's a little on the sweet side for my usual tastes, I do quite like it and it's one I think I'll be reaching for more often. The mental picture I'm getting is an old fashioned picnic, with a large blanket spread out in a meadow under the baking sunshine. A jug of pineapple juice and apricot tarts on pretty plates and wafts of tobacco from a gentleman's cigar. It is very much a golden scent but swirled with green, especially in the early stages. I don't know if it's grasses I'm smelling or something similar and there's a soapiness that floats in and out at the beginnng. The drydown is much more smooth and pretty with a certain creaminess there. I'll be wearing this one for work, it's an inoffensive, pleasant summer scent.

My Dad used to sing Twinkle Twinkle Little Bat to me as a kid, I was an avid Lewis Carroll reader too ... so you know, just had to have a bottle of this one, just for the name! This one is really lovely but damn I wish it had more throw. It's ultra light, and I like to be able to smell my perfume floating around me, I'd have to put a lot of this on for me to get a whiff without putting my nose to my wrist. It starts off pure melon and then soon after fresh mint (not toothpastey mint, just nice fresh garden mint) and this adds a 'twinkly' note, the melon is still at the forefront though all the way through. I've been wearing it a few hours now and it has sweetened up and now I get the champagne grape, reminding me a little of Arcana's Death In The Afternoon - although it's not the same, this is softer and more gentle. I love it! So glad I got a bottle.

This is one sultry scent! I get the same honey body musk in this blend as in Sed Non Satiata. It's pleasant but too sexy for everyday wear, not one for work hey. Doesn't morph much either, just that hazy honey scent all the way. It's a keeper.

Thanks CoopieCat I've not come across Hemlock before, but I've just checked the reviews and it does sound like a lovely one. I placed my order last night but I'll definitely get Hemlock with my next imp order.

Thanks Sqwook and Silvertarna for those! I'm going to place my imp order in a mo so I'll definitely add Envy to the basket and I might try Cathode too, as I do love ambers. I've been looking at the reviews and The Coil sounds like the garden mint that I'm looking for too, so I might also get an imp of that. The eucalyptus in ultraviolet puts me off a little, I've got that note in Jabberwocky and it's a bit over-dominant.

Hi there, I'm hoping to find a BPAL with a dominant crushed garden mint leaf scent. It's one of my favourite smells in the garden. When I search for mint scents, I'm not sure if I'm coming across the cool peppermints/spearmints that I'm not too fond of, as I'm not wanting an icy scent ... just the herby fresh mint sauce smell! I've heard Envy might be a good one to try? Any ideas guys and I'd be grateful. x

Out of my latest imps, Black Lotus is definitely a winner! Ok, I'm not that familiar with what lotus should smell like. Here I get a very juicy full-bodied, sweet berry scent ... maybe cherry/strawberry. In the early stages, yes it is a bit bubblegummy, now I'll add I hate the smell of bubblegum - but the scent here is not offputting at all to me, it's just very fruity in a purple juicy way! The drydown is a nice ambery-musk. I love it .... sexy, gorgeous and a little dark. I'm thinking this could be wearable for all occasions. A bottle of this is going to be next on my list.

Miss Edith smells very, very much like Zombi. I was wearing Midnight On The Midway for a gig the other night layered with Embargo Whipped and I kept getting asked what that lovely scent was. Always nice when you're asked!