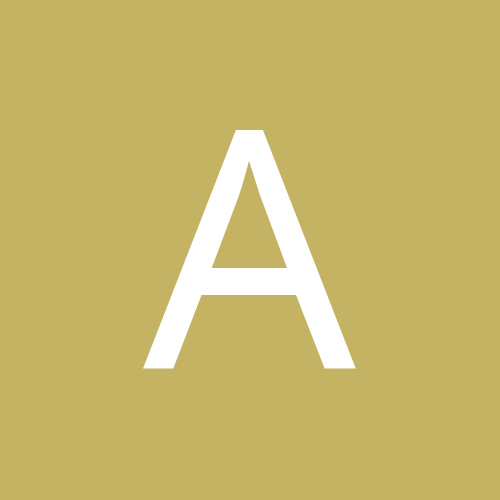 Content Count

374

Joined

Last visited
About AmandaArcana
Rank

evil enabler


Birthday

09/11/1981
Profile Information
Pronouns
Interests

Gothic, gothic-lolita, horrorpunk, steampunk.
I hoard clothing, shoes, alchemy gothic, and BPAL. One day they will find me crushed under a pile of bustle skirts and BPAL.

Mood
BPAL
Favorite Scents

Beaver'versary, Cake Smash, Creepy, Boo, Attack of the Flesheating Reindeer, Lick it, Shub-Niggurath.
Astrology
Chinese Zodiac Sign
Western Zodiac Sign
I got turpentine. Nothing else.

In the bottle: Sweet, dark red cherries! Yum! The mahogany fills it out into a very rich blend! On me wet: The cherries start to take a back seat to the mahogany and the woods. On me dry: By the time this dries, all the cherry is gone and all that's left is the sharp woody smell. Had the cherries stayed I would definitely wear this on a regular basis, but I'm really not diggin' the wood smell on its own.

In the bottle: I get sweet lemon pie with kinda a strange undertone. Strange, but not unpleasant. On me wet: very much like lemon scented sticky bat, with a touch of bourbon. On me dry: The lemon is fading and the bourbon vanilla is coming out, maybe the absinthe is there if I sniff really hard. Unfortunately this is turning more to the lemon cleaner side then I'd like it to go, but it is really light so it's not so bad. I think though that I'll give this one to my husband, he tends to really amp bourbon vanilla.

In the bottle: I really get the lime and clove. Smells very refreshing. Wet on me: Still limey but with a bit of...something. I really can't tell, maybe herbs? Dry: Sharp, generic perfumy smell that makes me sneeze. No lime, no clove. I don't think I do plum very well. Since I like how it smells in the bottle I'm thinking of trying it out in my scent bug to see how it does as a room fragrance.

AmandaArcana replied to Mellifluous's topic in Neil Gaiman

Ok, I LOVE this scent! To me this is how summer smells! Yummy, fresh lemon with a bit of sweet. The closest thing I could compare this to Hello Sugar (B&B Works lotion that came out a few years ago). I'm liking this better though because it's just a bit more tart and it lasts WAY longer. Will be buying multiple bottles.

AmandaArcana replied to friendthegirl's topic in BPAL FAQs

I too, find that if I put the oil on my neck or chest I get big acne cysts that form the day after (even if I wash it off within 24 hrs). I've resorted to wearing it on the backs of my hands and wrists. No problems there

AmandaArcana replied to TheIceMaiden's topic in Lupercalia

In the bottle: smells a lot like the dark chocolate and key lime of last year (which I LOVED). on me wet: mostly mint with just a hint of lime. On me dry: have to let the mint burn off for a while before I could smell anything else. After that it's sweet lime with a hint of chocolate.

Milk chocolate, raw ginger, and butterscotch. In the bottle: chocolate and ginger On me wet: yummy ginger and chocolate, followed by rich butterscotch. Dry: just like its says, ginger, chocolate, and butterscotch.

White chocolate martini. In the bottle: creamy and kind of effervescent. On me wet: the gin leaps out at first then the white chocolate comes out. Dry: kinda a delicate balance between the gin and the white chocolate. On me the gin stands out more and smells kinda fizzy.

Milk chocolate, cassia, and bacon. OOOOO! I guess I was one of the few brave enough to give this one a try! In the bottle: mostly I get the cassia with smokey goodness. On me wet: at first it mostly cassia with the smokey bacon in the background. Dry: Finally getting the chocolate now that the cassia has died down. Overall I really like this one! However people with sensitive skin shouldn't use this on delicate areas. I used the back of my hand and the cassia burned my skin a little.

Straight outta the bottle this smells like red velvet cake with extra chocolate. Unfortunately some part of it goes soapy floral as it dries. I like it but not sure if it's a keeper.

By all means this should work on me. I love Egyptian musk, but sadly this turns to old, powdery soap on me.

It really saddens me that this was only avaliable in imp form. I would have loved a whole bottle of this 'cause this is one of THE best scents I've gotten! While it is mostly chocolate and expresso, the gingerbread gives this a nice base. Love it, and it will probably be used up by the end of the week!

AmandaArcana posted a topic in Suds

SAGARDOA Tam, tam, tam, tam, Rapetanplan. Ez dut minik sabeletan! Nahi nuke Ehun urthe, Hola egon banindaite! Iohoho! Iohoho! Iohoho! Hola egon banindaite! Basque hard apple cider. A tribute to Teddy's ancestors. WOW!!!! Super strong apple cider! My whole bathroom smells like it! Left a light fragrance on my skin after showering. Totally worth getting another bar...or two!

AmandaArcana posted a topic in Thermae

TREATSY BATH OIL Apple candies and lemon drops. wow! First to review! In the bottle I get faint apple with a little hint of lemon. On me it scent is really weak. I just smell oil with faint apples. ok, I used it in the shower to shave with and then all the fragrance hit me! Super yummy, smells just like apple and lemon candy! I must need the hot water to trigger the scent on me.