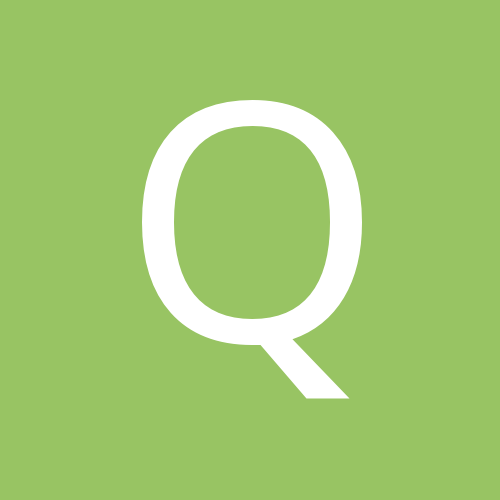 Content Count

1,023

Joined

Last visited
Everything posted by QueenFae
**Amazing!** This is fantastic! It oddly has a berry like smell on my skin, and reminds me of a powdery cherry or blackberry candy. Its very strong and sexy, and unbelievably yummy. The almond is such a strong note, which is great by me, and has a powdery sweet dry down that is almost mouth watering. I'm not sure where the berrilicious note is coming from, but in a way it almost reminds me of the undertones of Black Phoenix. My skin is odd is guess. I love this, it has great throw and lasts a long time. Definitely screams, "Bite Me!!"

This is exquisite! A perfect blend of a floral/resin/spicy blend rolled into one. This would be very pretty on either a male or female. I can pick out the myrrh and the rose, but there is something else in there that's really pretty that I can't put a name to. This has a certain "golden" feel to it, and its very sexy. I like this a lot, I don"t know why I waited so long to try it!

I'm not a big fan of gladiola. This has a very heavy gladiola note in it, with a bouquet of thickly perfumey florals in the background. It has a lazy, hazy cloudy sort of feel to it, and reminds me of a sleepy bride . It's a pretty strong smelling floral blend. I think this would be quite lovely on the right person, but definitely not for me.

Oh I just love plumeria scents! This is really light and lovely. A soft, fuzzy plumeria scent warmed over with a pink rosey floral bouquet. Very very girly and perfumey; just beautiful. This is a very light scent (then again my nose is a bit clogged) and you have to get close to my skin to detect it. I like this a lot more than I thought I would, very cool.

This is a very unique one. On my skin it's mainly a tropical, woodsy scent with a splattering of salty sea underneath. This really makes me think of the scent of lush, tropical ferns and undergrowth near the sea. Very well done!! It's a very light scent, and is very fleeting on my skin. This would be a good pirate wench scent! Very cool, but not quite my thing.

This is a very pale, white, elusive scent. It has a moderately strong come on, but fades quickly to a pleasant floral scent. On my skin, I get mainly damascus rose, sandalwood and mint. The mint note seems to grow in strength the longer I wear this. It's an interesting take on a pale floral, because the mint note gives Utrennyaya an ozone type quality. Very lovely, but not how I roll.

This starts out very VERY strawberry - licious! Seriously, it's as fruity and delectable and red as a strawberry scent can be. It's very strong in this stage, and mouth wateringly luscious. After it dries down for awhile, it morphs into a sweet, innocent berry scent. This is much more subdued and it reminds me of a beautiful, soft strawberry musk. I can detect a bit of the sugared note. Its not as strong now, but still very beautiful and delicious. I love this, it is better than the original and much longer lasting.

There isn't one note in this I don't love. Seriously, this was custom blended for me! I ordered it unsniffed, and I of course love it! I love frangipani, and it is such a lovely base for this blend. The other top notes are the pineapple and the coconut. It's a very fruity - smooth blend, but the florals are there too, hovering quietly underneath. I think the orchids are the stronger of the floral notes, but everything is so beautifully blended it's hard to pick out individual notes. On the dry down, the passion fruit starts to show itself a bit more. Ahhh, like a yummy tropical paradise! This is so sexy, my man will adore this on me. I am soo glad I got a 5 ml of this, LOVE IT!!!

Yup, definitely candy! Even though the notes in this are not pink, this strikes me as a very pink blend. I can pick out the pomegranate and currant notes, and maybe a hint of sugary pear in the background. I know there's no strawberry in there, but I would swear there was if I didn't know better. This reminds me of the packets of sugared dried fruits you can buy at the grocery store. As I wear it a bit longer, the currant really comes out and takes the lead as top note. There is still that elusive pink bubble gum note, where does it come from?? This is very yummy and pretty, I will be holding on to my bottle.

This is light, airy and understated. It's a very white scent for me. I can mainly pick out the lily and what I believe is the violet leaf, but the is a certain "greenness" beneath it all. It's soft florals with a hint of earthiness behind them. There is also a bit of muskiness that begins to show itself the longer this is on my skin. There is also something rather sharp in there, but I'm not sure which note it is. A very interesting moon, just not quite my thing.

Snow-blanketed wild grasses, sage, swamp tea, cedar, giniminagawunj, copal, rosehip, juniper, clover, elderberry, sweet flag, butterfly weed, wood sorrel, and pine. Very foresty, green and lovely. The pine note is on top. This reminds me a bit of all the lab's famous wintery pine scents, except without a really strong frozen note. Instead, the back drop for the pine is soft and herbal; definitely green but softened by something. I'm not terribly familiar with some of the ingredients, so I am having a hard time picking out individual notes. There is something floral smelling in there that nicely compliments the herbal background. This is very nice and nature - y. I like it!

This is very sweet and soft, much more so than I would have imagined. It is actually almost innocent smelling, and very pleasant. There's a soft swirling of musks, undershadowed by a barely there slightly spicy "blood" note. I'm ususally not a fan of the lab's blood scents, I use to leave those to my ex. This may be an exception. This sort of reminds me of an amber - y incense with a powdery soft dry down and a dash of sexiness. this is very pretty, but very weak with barely any throw. I guess you are supposed to get nice and close to sniff this one! My only other complaint is that it stays a bit oily on my skin. Other than that, nice!

Holy vetiver! I was hoping the vetiver wouldn't be a stand out in this blend, it never works on me. That's mostly all I can smell. There is a hint of a reddish, spicey background that is actually quite nice in contrast to the vetiver. This scent is strong, bold and deep. Definitely not one that's working for me.

QueenFae replied to dixiehellcat's topic in Lupercalia

This is gorgeous!! I knew I'd love this; with those three ingredients, what's not to love?? The amber note in this is very strong on me, and I'm glad. I absolutely love the lab's amber note. The orange blossom and vanilla are perfect companions, and lend a innocent sweetness to the blend. This will be one I wear very often. It doesn"t have a ton of throw, but up close it clings to my skin for many hours. Fabulous!

Whoa! This one is STRONG! Mainly lemongrass and gin on me. It's sweet and fruity but also extremely sharp with the gin note. This smells exactly like those giant blue drinks you can get at Ruby Tuesday's. I don't like this much but I have an aversion to eating or drinking anything that is that fake blue color. I think I am prejudice against this scent for it's blueness! This is very strong, long lasting, and has a ton of throw.

QueenFae replied to Heavenlyrabbit's topic in Yules

Delicious, scrumptious butter rum cookies, I could almost sink my teeth into them! This is one of those drool inducing scents that makes you want to eat sugary things. It's a very spicy version of butter rum, there is a very cinnamony sugary note popping out on my skin. The smooth rum base is cool and buttery and fabulous. I LOVE this! It's a very strong scent and has a ton of throw and lasting power.

Yup, this reminds me exactly of the chocolate coins that my mom always put in my Christmas stocking. Not overly sweet, but rather a dry chocolate scent. The amber gives it a light, airy, almost powdery quality. A very interesting chocolate blend, not traditionally what I would drool over, but it's really growing on me. This is not a terribly strong chocolate blend, but strong enough to have relatively good sticking power. I like this!

I've had this imp set for so long and never reviewed any of them! It's time to start! This is lovely. Rich, deep; fruity yet musky with a hint of powdery resin underneath. This is a sexy, heavy scent, sort of the way Mme. Moriarty and Tarot Judgement are. It's quite alluring, and the longer I wear it the more I want to sniff. The fruit notes and dark and red, and rather have an evil quality to them. This is really yummy, and I am quite sad this is discontinued, because I would certainly buy a bottle.

This is soft, lovely and mysterious. I think I'm smelling mainly olive blossom, jasmine and honey. There's no sign at all of the cinnamon or vanilla, this is more of a floral than a foody. The jasmine note in this is very pretty and quite strong, and it's very beautiful under the cloak of the honey. Defututa is refined yet sexy at the same time. I like this very much. Not terribly strong, but very beautiful.

Sharp, penetrating, and mildly metallic. This does remind me of giant gears and machinery. When first applied it is very, VERY strong and zingy sharp. After a little while it dries into something softer. There is still a sharp edge, maybe the frankincense, lemon and balsam, but the beeswax turns almost powdery and soft. An interesting scent, but not quite my thing.

QueenFae replied to foxroses's topic in Liliths

I just couldn't ask for a more perfect scent for me. The combination of Dorian and Snake Oil is like a dream come true! At first sniff the Snake Oil hits me right away, it's a bit more powdery on me than normal, but still lovely. Then I start to notice hints of Dorian in the undertones; a faint whiff of tea and vanilla. The florals lend a lightness to the undertones that makes this blend more feminine, but they certainly take a back seat to the powerful combo of my 2 favorite GC scents. I love this. It's beautiful, powerful, soft and rich all at the same time. I am so glad I bought 2 bottles!!

This is quite different from the original Beltane, which is one of my all time favorites. This is not as green; in fact, it's floral to the max! There is a very strong top note of jasmine and lily of the valley. Very springy and girly and white. Underneath, I can pick out the spiciness of the frankincense, mint and thyme. The rest of the notes are pretty muddled, but it's a general white floral/ herbal based scent. Unfortunately, not love at first sniff, but very pretty just the same.

This is lovely, fruity, sweet and unique. It reminds me of a soft marzipan mixed with a variety of Christmas fruits like oranges and berries. There is a certain "X factor" to this blend that makes it divine; it's an amber-y, powdery sweetness that is hard to put your finger on. I would imagine this is just what a Diwali celebration would smell like, however does Beth do it?? I love this, it's so unique, I'll definitely enjoy using my bottle.

I was very excited to try this one as the notes sound just lovely. I like all the notes except the myrrh, and I was hoping it wouldn't show up on my skin. Unfortunately, the myrrh is the dominant note on me. Go figure! This is still lovely: deep, rich myrrh complimented by a sweet fig note, and warmed over by the amber and black musk. The combination of the myrrh and the amber goes a bit too powdery on me, and ends up reminding me of a churchy incense scent. That being said, this has lovely throw and nice lasting power. Ahh well, not all the ladies can work out for me.

This is a tricky one indeed!! When I first sniff it, both in the bottle and on my skin, it smells very sharp, herbal and astringent. Then, after a few minutes, it settles into something very nice. It becomes fruity, like pomegranate with an intriguing light musk in the background. It's a haunting, soft, feminine fruity smell; very pretty. I always love pomegranate scents. This is a definite shape shifter, it's like 2 different blends on me! My only complaint is that it doesn't last very long, and is gone completely within an hour or two.