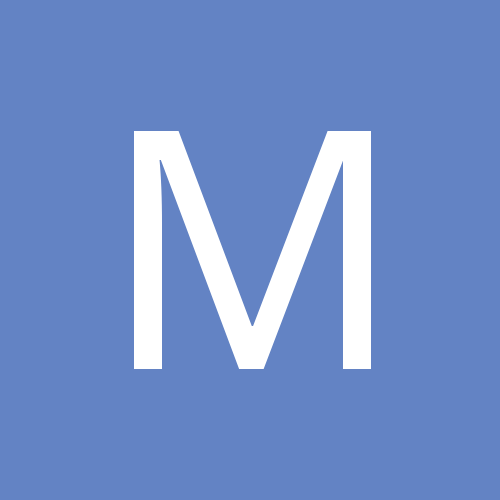 Content Count

1,186

Joined

Last visited
About Medici
Rank

obsessive precious hoarder


Birthday

02/17/1982
Contact Methods
eBay
AIM
Livejournal handle
ICQ
Twitter
Website URL

http://www.elixireleven.com
BPAL
BPAL of the Day
Favorite Scents

Alice Antique Lace Baobahn Sith Bat Bat Woman Bayou Black Lily Blue Moon 2007 Bordello Chaste Moon Croquet Dia de Los Muertos 2004 Despair Devil's Night 2005 Doc Buzzard Dorian Fairy Market, The Faiza: The Black Mamba Fee Formula 54 Frumious Bandersnatch The Ghost Gibbous Moon, The Grandmother of Ghosts Hexxenacht House of Night Hunter Moon Kali Mama Ji Milk Moon Miskatonic University Mme. Moriarty Mr. Jacquel Nocturne Oya Roux-Ga-Roux Sepulcher Snake Oil Snow White 2004 Spooky 2004 Tulzscha Voodoo Voodoo Lily Voodoo Queen Yemaya
Astrology
Astrological Info
Chinese Zodiac Sign
Western Zodiac Sign
Medici replied to midnight_aeval's topic in Atmosphere

If Mahogany Hall was a perfume, I'd be slathering myself. Its a warm, slightly dirty vanilla, with a wink and a kiss and a, "Come along, sugah," of cardamom spice. ... I do declare, I like it ever so much. Five stars. A+. Buying another bottle to store asap.

I've been using Glamour for some time, anointing my bits & bobs before heading out for a night on the town when I'm... er... in the market? Fiending? Designated to be naughty and toy with some fellas? Anyway, I won't comment on the scent. I will, however, make note of several things I've noticed when wearing the oil: 1) Huge leaps in self-confidence. I carry myself differently while wearing it. 2) I get approached more, checked out more, bought more drinks, flirted with, etc. than ever. 3) I pick up. 3.1) The downside to picking up (so easily) is: 3.1 a - a couple of these poor boys have developed feelings where there ought not have been feelings 3.1 b - a couple of boys had their hearts broken 4) There's a certain amount of emotional detachment I've noticed in myself while wearing the blend. Glamour really packs a wallop as a lust blend for me, but I've thusfar managed to keep a clear head and not fallen head over heels for anyone while wearing it with the intent of using it as a lust blend 5) My girlfriends don't like the scent on me as a perfume. In fact, neither do I, but holy bejeesus does it work well for its intended purpose. ... EDIT/UPDATE: I'm leaving my original post in tact above, but I thought I should add to this original review with a little reflection. I've continued using glamour for a few months, even having to re-stock my supply because I ran out. Upon reflection of the way I use the blend with specific intent, and how I have used it with specific intent, I've come to realize that its effects are rarely on the people I interact with, but largely on how I perceive myself, and how I respond to others while wearing it (and consequently how they respond to me.) I think that's the important, positive result of Glamour's prolonged use: how its changed me as a person, and how I see myself. I'm no longer hyper-critical of my appearance, my weight, my diet; I don't deal with the same self-esteem issues as when I first started using Glamour to bolster my own self-image. As a result, I'd like to think that I've met a good guy, who was drawn to me because of my charisma (and, ironically, not for the reasons mentioned above.) To pack an added punch, I actually bought a Beauty Bag a few months back to use with it, but the little pink pouch has never been used because Glamour's been so potent. I thought I might keep it in my purse as a fail-safe backup for those moments of self-doubt, but it hasn't been necessary. Glamour, accordingly, has become my go-to blend par excellence; no longer restricted to lust and love spells (the latter which I don't employ for ethical reasons; the former with no specificity, to clarify my original posting.)

Medici replied to savage_rose's topic in Atmosphere

I love me some Samhain. Lord knows the blend turns to baby powder on my skin, but it makes my room smell mmm mmm autumny. Very much like the oil for me: spicy, dusky and sweet. One of my long-time loves, but in a bigger, longer-lasting format since the scent re-blossoms every time I walk by the pillows I doused with it this morning.

Medici replied to Belladonnastrap's topic in Bubble

Love the scrub. I wasn't sure what to expect in regards to moisturizing ability/longevity, but what I can say after having used it is that it really has surpassed my expectations. It's thick, moisturizes super well, and last long after you're out of the tub. Both my feetsies and hands was now uber supple, and my socks carry the faint whiff of gingerbread and clove. The scrubbies themselves are moderately scrubby, but in my humble opinion, there aren't enough to do any real damage to my rough spots. I won't be throwing out my pumice stone anytime soon (though I think this'd be great to follow up anytime of hardcore exfoliation.) The real merit for me in this pot o' lurve is the scent and how well it moisturizes. It is a very nice treat for the end of the day. One note of caution, though: I think this stuff might slick up the tub right quick. My feet were so well moisturized that the water was beading right off 'em as I was getting out of the shower. Even the bath mat wasn't feeling so secure once I was standing up.

In the imp: A green, slightly soapy, fresh scent. This is one of the more "hardcore" blends in my arsenal, and since I've been using it on and off for the past month, I can safely say the results are instantaneous. I put a bit on my palms, and I rub it eeeeeeeverywhere: big ol' slap to the auric field. There is a rather long and ugly story to accompany my experiencing using the oil to... eh... snikety-snikt-Berzerker-style the lingering threads to certain situations that were... ah... not wholly beneficial for me, but I won't go into it here, given that it's personal and painful and ugly to look at for long periods of time, and frankly, I'm mentally done with it (so tying it all out now that its done seems like I'd be flogging a dead horse, here.) I don't want to give the situation anymore energy than necessary. Suffice to say, Ouroboros has been most beneficial for me in the mental disconnect. It gives me a strong sense of peace, using it to release the things that no longer serve me. I do find I need to use it repeatedly, though. The downside is that where I feel better for using it, the other individual still holding on to the other end of the psychic string feels the sudden void of my mental effort not being there. (I hope that makes sense. Basically, after four days in a row of using Ouroboros, I got a phonecall from the very person I was trying to get over, which sort of reset the magical switch, which led me to starting over from scratch with the whole... accepting that this is "the end.") So yeah, effective, potent, but I'd suggest paying close attention if there are other individuals involved in whatever situation you find yourself in. Ex-boyfriends included.

Medici replied to SueDonym's topic in Nails

I have no nails. Let's just get that out of the way right now: No. Nails. I'm a horrible biter. For Destroying Angel? I will end my terrible biting ways and glory in the vampy-vampness that is this wonderful shade of ass-kicking. (I think the reviews before me have utterly done this Claw Polish justice, so while this little review may be redundant, I just had to share my love.)

Medici replied to alicia_stardust's topic in Massage

Ugggggghhhhhhhhhhmmmmmmmm. I love it. I've been killing myself lately with intense training, and this is such a nice reward for the end of the day when the cardio and the weights are done and I can just mellow out. It's a very potent eucalyptus at first, but it mellows out quickly into a faintly sweet and lightly citrused bit of yum that clings to the skin after the oil is absorbed. While I can't comment on how effective it is on healing bruises, it sure does some sore, stiff muscles something good.

Medici replied to alicia_stardust's topic in Atmosphere

I've tried a few variations (from different vendors and in different formats - perfume, mostly) of the "Cathouse" scent, and none have quite hit the nail on the head for me until now. Admittedly, I was a little reluctant at first to purchase because it was a wee bit rich for my blood, but now that I caved, I'm pretty damned happy that I did: This is the Cathouse I've been looking for. This is what I wanted all along. It's a dusky floral, heavy on the magnolia and jasmine, with a hint of "dirty" to soften the headiness of the florals. I get a bit of tobacco after its sat on the sheets a bit, and given that a lot of the writing I'm doing right now centers on the South, this is quickly becoming the area vibe-a-fier before I settle in to write. (If I could romanticize the French Quarter in New Orleans with a scent... *cries* It makes my heart hurt! I wanna go back!) Very happy I bought a bottle, and definitely, I'm going to start collecting the other scents too.

This is spectacular. I'm using Middle Pillar for the first time as I type this. Having anointed my chakras, I was planning on settling in for a bit of therapeutic writing after a long, dreary day spent working, mourning and dealing with a flare up of spectacular (note my sarcasm) seasonal depression. Within three seconds, my spine is straight, my head is clear, and I'm primed for psychic work. I'm going to write for a bit, now that I think I might be able to accomplish something worthwhile and actually rewarding, and then I'm going to take an hour to meditate to see how Middle Pillar holds up. It smells incredible too. In the bottle, I detect woods, herbs, and a breath of floral, but on me, it's a lovely, sweet chamomile.

Medici replied to alicia_stardust's topic in Yules

In the bottle: Wow, orange rind? Is that you? It's very cirus-peely at first sniff. Light and crisp. Wet: Lemongrass, blood orange, nectarine peel and a touch of white floral are all I can pick off immediately. My skin is just soaking this poor dear right up. (It's a dry skin day. I wore Angeronalia yesterday, at it was all crazy citrus and gardenia all over the place. I blame the weather.) Drydown: Overall, it's predominantly a fresh, clear, cool citrus blend – the sort o thing I wouldn't object to having on my person in the spring or during hot summer weather. It's definitely a waker-upper, but not aggressively so. For citrus fruit fans, I think it'd probably be a hit. As it warms, the gardenia comes out – and I remember why I bought this blend in a bottle to begin with. (I'm not a huge citrus fan, myself. I like citrus blends, sure, but I don't usually fling myself at them.) The gardenia here is what makes the entire blend a success for me – it's a little dusty, a little dry, and it tempers out the initial tart, lip-puckering rind scent, turning Angeronalia light, feminine and ephemeral. Kudos to the lab.

Medici replied to sarada's topic in Yules

In the bottle: Hoy! It's all the hardcore, juicy pomegranate of Crypt Queen without the dust. Very tart, very juicy. Wet: Juicy, juicy pomegranate – super tart. Drydown: It's resolved to turn into pucker-sweet, nose-tingling, lightly sugared pomegranate. Very nice, but it fades fast.

Medici replied to sookster's topic in Yules

In the bottle: Wet, purple florals – freshly cut so that you smell the greenness of their stems. Mmm. That plumeria jumps right out, tailed quickly by the tiger lily. (Looooove them lilies.) Wet: Hardcore florals – fresh, and sweet without being cloying. (This is what I'd think of to recommend for the floral-curious. It's not so strong that you're being beaten over the head with "OMGFLOWERS!" but it does waft nicely.) It's actually a little on the dry side, which I'd imagine can be attributed to the sage. It really grounds this blend at the onset. Drydown: Yep. This is one sexy floral. On me, its predominantly plumeria-chrysanthemum-omg!lily, which makes for a lovely, slightly sweet, slightly coy "purple and white" blend.

In the bottle: At first sniff, this reminds me deeply of old Dia de los Muertos (circa 2004). It's vaguely gourmand, lightly sweetened, lightly spiced, and slightly smoked – which makes for a deep, rich, sumptuous smell at first inhale. Wet/Drydown: A combination of foody, floral, and spicey fruit that morphs like crazy. It's sweet, and creamy, with a hint of mango permeating the spicey undertone. It's rich and creamy without being heavy. There's just a touch of mango juice in there, and the cardamom makes this blend sing. It is, hands-down, one of the most delicious blends I've smelled ever. Verdict: I adore this. Diwali is one of the few blends I've tried that really defies categorization for me. My brain tells me it should be foody, but it stops just short. Then my brain argues that it's floral, and my nose disagrees. Overall, it's a lovely, morphing mix of things.

In the imp: Wow, now that's what I call exotic. It's a heady musk, a touch of floral, a grazing of spice, and a heap of benzoin. Very feminine, and very proud. Wet: Red musk, a hint of honey, and more of that good old Moroccan spice. As it warms, I feel as if the scent matures, almost. It's not something I'd see on a younger lady. There's a definite air of sophistication, and sultry seduction involved in this blend. Drydown: Sex in the imp. Pure feminine prowess. At five minutes, the caramel comes out, sweetening the blend as a whole, and making it a touch more dusky. Really incredible.

Medici replied to ipb's topic in Diabolus

In the imp: Overwhelmingly sap-filled. Pine, dry earth, running sap and cold, cold eucalyptus substituting a chill night air. Wet: Evergreens. It's the sharp, pungent scent of deep forest. Drydown: Well, this blend sure cleared out my sinuses. It's a little too winter woodsman for my taste, but for a fresh, cold, forest blend? This definitely gets my vote for atmosphere and clean-smelling-ness.