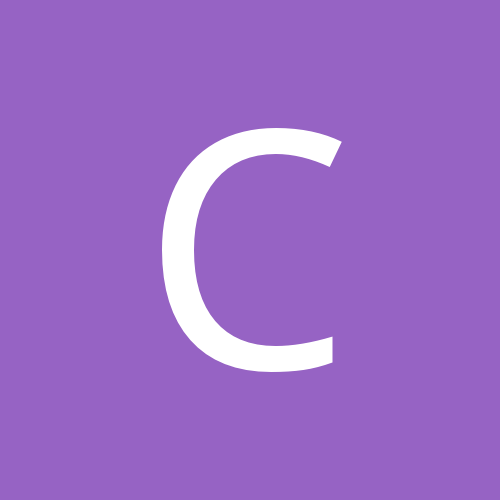 Content Count

361

Joined

Last visited
Everything posted by Capriquarius
Capriquarius replied to requieminblack's topic in Halloweenie

In the bottle: Butter! Cinnamon toast? Pumpkin! First applied: Mmm, this is Jack's sexy girlfriend. (yes, an overly simplified statement, but it's what comes to mind!) The orange peel and mandarin are dominant to me now. I almost smell like a pomander orange. Later on: This becomes spicy and oh-so-beautiful. The amber, ginger, and cardamom jump to the forefront, with a soft, creamy pumpkin note anchoring the scent. I've found my perfectly wearable pumpkin!

Capriquarius replied to luxuria's topic in The Salon

This scent is so evocative of the painting! Beth really did a brilliant job of translating a feeling into a fragrance, IMHO. I tested this immediately after receiving my order, and had promptly forgotten the notes that were in it. When I read the description I was surprised to be reminded that it contains rose and mandarin. This is so well blended that I don't smell rose at all, which my skin usually amps like crazy. I smell the amber, tonka, and white flowers like whoa, however. It all melds together into a creamy, spiced floral that is amazingly feminine without turning to soap or powder on my skin! To me, Three Brides smells so elegant, without evoking images of my classy grandmother. It is a real winner and so worth the extra couple bucks I spent to get it. Love love love it! P.S. This scent lasts for at least eight hours on my skin, and has stayed strong on my favorite scarf for three days.

I have to be the "ditto" reviewer here, and say "Chocolate Snow White" is quite the accurate description to my nose...but also it reminds me of Midway somehow. Either way, it's delightful and very wearable on my skin, with much more complexity than a straight chocolate scent. I LOVE IT.

I was hoping with fingers crossed that this would be my perfect Snake Oil variant, since it is inspired by Beth herself, and I was not disappointed. This is just so creamy, spicy, and beautiful. I can't really describe it further than that, but I do know I need a couple more bottles of this before it is gone. Bravo!!

Ahh...the weather is so hot here today, and I'm glad I stumbled across this thread....here are my favorite summer scents: Aizen-Myoo: This makes me feel clean and cool no matter how sweaty I get! It's tart, citrusy, and not too sweet. I even made some into a spray with distilled water, which I keep in the refrigerator for extra-cold goodness. Tulzcha: If this weren't LE I would slather it on from May to September. The mint and cucumber are perfect for hot weather! Lick It: Again, the mint is cooling and lovely! And of course, Envy. In the hot weather I usually feel lethargic and even ill, so light scents that don't make me nauseous or give me a headache are key!

To me, Bengal is a very exotic, red/gold scent. I associate heat/spices with red, I guess. I think Velvet is very much a fuzzy, chocolate brown scent, and Tombstone is brown/sparkly gold cedar and vanilla. Alone, Anne Bonny, Scherezade and Blood Moon with their combination of notes are very red/brown for me, as well. And I agree with whoever says The Lion is a gold scent. On that note, so is Coyote!

You might want to try Blood Kiss!

I think that first of all, you needn't worry too much about wearing the wrong scent at the wrong time of year if it's a scent you love. It's not like "Perfume Commandment #1: Thou Shalt Not Wear Kumiho After Labor Day". Anyway, that being said, if you want to find a citrus scent that is maybe a bit warmer and richer, for winter wear, I would recommend: -Sudha Segara- I know there is no citrus in the description, but on me it is very much orange/ginger/milk. It's warm and comforting from the ginger, and I think very appropriate year-round. -Carnal- This one is mandarin orange and fig, so it's a balanced, yummy scent for anytime. For very summery citrus scents: -Moxie (although this is a Panacea blend, so you can't buy it in imp form) -Kumiho- again, no citrus in the description, just white tea and ginger, but it's sharp and citrusy to my nose. -Embalming Fluid- green tea, aloe and lemon! -Shanghai- green tea, lemon verbena, and honeysuckle -Calliope- lavender, mint, bergamot, verbena, thyme, sweet orange, etc. How do you feel about berry, plum, or other fruity scents? The following are lovely, with fruity notes plus added depth and sweetness, but are a bit warmer and darker in feel, so could be nice in colder weather as well: -Morgause (purple fruits, incense, & violet) -Bordello (plum, amaretto wine, & blackcurrant) -Bathsheba (carnation, plum, & Arabian musk) -Lady Macbeth (Bordeaux wine, red currant, thyme, & wild berries) Hope that helps!

mmmm, I love mojitos!! My recommendations are Envy (predominantly mint and lime), and Juke Joint (which is boozy with sugar and mint). By themselves both are lovely, but you might try layering them to get a really yummy mojito smell. I was also thinking Grog might be a good one to try, but probably only if you layer it with a minty scent. By itself it is verrry buttery dark rum.

Thanks so much for the recommendations! My friend currently is totally out of perfume and hasn't been able to pick out specific notes but we actually did track some Victoria down on eBay a couple of days ago! As soon as it arrives I'm going to sniff it and try to find a similar BPAL that way. But wow, you got further than I have in a week trying to find notes or even a description online, so thank you! That helps a lot. She still wants to try some imps, so I'll definitely be making an order. So far she's tried a few of mine and really liked Velvet, so we might have something there...

My friend used to wear the original Victoria perfume by Victoria's Secret, and her stash finally ran out. I recently introduced her to BPAL and she really likes the idea of it! I Googled Victoria and I can't find any description of the notes, but I was hoping some of you genius perfume wizards are familiar with the scent and could provide some similar oil recommendations! Thanks in advance!

I think Asphodel is the ultimate daffodil BPAL! It is lovely indeed. Also, I think Eos might be a good one to try. It doesn't have daffodil listed as a note, but it does have buttercup, and is a soft, glow-y sunny scent. I love it! Desdemona is another nice springtime fresh floral, and despite its name, Shadow Witch Orchid is very "daffodil" to my nose. Hope that helps!

First off, to you and your mom! It's really sweet of you to want to make her feel better. I did a search on your mom's favorites and found that they seem to have floral/green/woodsy commonalities. For a combination of both purpose and fragrance, my recommendation would have to be Has No Hanna. ("Brings a rush of good luck, lifts the spirit, and helps alleviate depression.") I think it has a fresh, feminine fragrance, without any of the weird herbal undertone of some of the voodoo blends. Water of Notre Dame might be nice, too! Also, some perfumes to try that she just might love based on scent: Salome', Namaste, Iambe, or Queen Mab. Hope that helps!

I don't know which, if any, of these voodoo blends you've tried, but you may want to consider: Has No Hanna, Wolf's Heart, Van Van, Water of Notre Dame, or even Block Buster. I love them all and really notice that they help me. Aunt Caroline's Joy Mojo is wonderful, too, but I have a hunch you maybe tried it and felt it was too candy-ish. Soo...that being said, High John the Conqueror is awesome, and it smells slightly sweet, with maybe gardenia or magnolia? I tend to wear that one to work, as it's unobtrusive. Also, it tends to work best, IMHO, with improving others' opinion of you, rather than your own self-image. Maybe that's just me. I think you might also have good luck with some of the Panacea blends (unfortunately they're only available in 10 ml, but you could check the swap forums), like Moxie (smells like citrus), Succor, Lustration, or Quietude. Also as a side note, Sudha Segara is my comfort scent! I always wear it when I'm feeling down. Good luck and I hope you get through this tough time! ETA: Diana, you read my mind!

Ooh, how about Swank? 'Cuz the name just sounds cool...seriously, though, it could work. Also, I think Black Opal smells really expensive. Some other ones that might be good: Belle Epoque, Versailles, Empyreal Mist? A rose scent might be lovely, too, if you like those. My favorites are Lucy's Kiss and London (going with non-LE options). Hey, whatever you choose, enjoy it! Get yourself a fabulous dress, sit back, and just watch the show. It'll be an entertaining evening, if nothing else. You'll probably get to sample some awesome food and drink!

If I wake up thinking it's gonna be a rough day at work, I always reach for High John the Conqueror and/or Aunt Caroline's Joy Mojo! For those days when I feel just cold and physically ill at the thought of getting out of bed, I love to wear Sudha Segara. It's like my warm fuzzy comfort blanket! Lately I've been wearing my little imp of Moxie in the mornings, to give me a kick-in-the-ass empowering wake-up. I definitely need a big bottle of that one soon!

Capriquarius replied to kebechet's topic in BPAL FAQs

I have placed many, many joint Lab orders with a good friend of mine, and she and I have occasionally had a missed bottle or imp; once we had a bottle of Bed of Nails that arrived only about 1/3 full, but I think it was due to massive leakage, and that was promptly replaced. Anyway, in each and every case we have NEVER had to worry about problems because we have always had flawless CS from the Lab! Our general reaction -if- anything minor is amiss is to just shrug and say, "Oh, no biggie, I know they'll add it onto our next order." And then we proceed to squee over the frimps (of which we usually receive very generous quantities) and divide them up accordingly. Oh, and can I just say, THANK YOU, LABBIES!!! I totally appreciate your hard work and BPAL is one of the few companies I feel comfortable emailing with such issues because I do know I'll get such a positive, timely response.

First on, I can really smell the fir, and something sweet in the background. So brisk, wintry and perfect! It smells like frozen sugared berries after a while, with the fir note still balancing things, keeping it from being too sweet. I do smell something a bit spicy, which maybe is the birch? I find it odd that on my skin I smell a definite fruity note in this, which isn't in the description at all, but on me it's very berry or maybe even citrus underneath the crisp, snowy fir. Snow Moon is a definite keeper for me, and does indeed remind me of Skadi, if only because they have evoke a similar "mood". I'm so glad to have this one!

Capriquarius replied to summer's topic in Yules

To me, The Peacock Queen is like Lucy's Kiss without the spice! I adore rose scents like this, which are warm, juicy, alive, rather than the chilly, dewy, "cut flowers" rose scents such as Rose Red. All a matter of personal preference, of course. This scent gives me a very strong mental impression of a rose garden on a hot summer day, with the strong, womanly perfume of mature roses wafting from sun-warmed blooms. Maybe the wanton Peacock Queen waits there for her secret lover... all in all, bravo to Beth on this one! Funny how rose can smell so different in so many scents. I still strive to own, or at least try, them all!

Well, I did a search and came up with these descriptions of the Chanel scents you mention (which, incidentally, I also love!): Chanel No. 19- "A rich blend of green floral wood notes, jasmine, rose, iris, ylang ylang, sandalwood and mosses." Coco Chanel- "built on a major amber-y chord, adorned with flowers, warmed with wood and leather." I think based on what you like so far you might want to try some of the following scents-- for cold weather: Bastet, Loviatar, Haunted, Brinsingamen, The Lion, Black Lotus, or Baghdad... for warm weather: Belladonna, Bayou, Hamadryad, Namaste? Good luck!

Oh, I so love this thread...I just got engaged last week and I'm thrilled that my sweetie and I have so many beautiful scent "options" with BPAL...now if only I could choose one that "speaks" to me! We're planning an outdoor wedding, probably in a forest or garden-type setting, and it'll be around late August/early September. I'm thinking romantic, picturesque, but not too formal. Hm...my immediate thoughts just from my collection would be Snow White or Antique Lace, but I'm open to other suggestions. I like florals as long as they aren't cloying, and also wouldn't mind getting something new, so it could be forever remembered as my "wedding day" scent. As far as the "wedding night" scent goes, I've definitely got that covered! Most of my BPAL oils are sexy, but I need something more bride-appropriate for my special day! I'd love some girly advice here!

Capriquarius replied to jj_j's topic in Yules

Ok, so I know this is not exactly a unique review, because so many others have already added their thoughts here, but here goes: Snow White is so amazing! Such an evocative concept scent... When I close my eyes and smell it on my wrist, I smell all the delicate, sweet notes that make it feminine and truly "snow white"; dewy fresh white flowers, smooth, sparkling white musk, milky white vanilla and creamy pale coconut. This one is so well-blended that it has a magical quality, elusively sweet, soft, warm and icy cold all at once. I adore it and will be very sad if it doesn't return next Yuletide!

I like everyone's suggestions so far! I have to highly recommend you try Black Cat, if you haven't already. If you use it with this specific "back off" intention, it works wonders! From the Lab's description: "...This blend can also be used to reverse troublesome lesser crossings, create a playful air of catlike sexuality, and, because cats will be cats, it can also be used to throw minor, irritating or bothersome hexes, causing small amounts of chaos and disruption to your foes." Hm...I used this to great effect when my SO's ex tried to come back into his life in an unwanted way, and I really believe it worked by reversing his and others' perceptions of her intentions and just generally making her look really bad. The bitch has been gone now for a long time! Black Cat smells a little funky, but if you use it to anoint each shoulder (so the Lord and Lady "have your back") and perhaps the soles of your feet for power in standing your ground, you should be ok. Maybe you could even wear another oil suggested here in the usual spots to sweeten yourself up. You'll look good and she'll be vanquished faster than you can imagine! Good luck to you in any case. I know these situations are emotionally draining, so take care of yourself!

Lear is very true to its original wet stage all through the drydown. It smells like a more complex (ie, not pencil shavings) cedar, with a bit of herbal dryness. I'm guessing that's the sage...very nice! I think this would make a wonderful men's scent, but interestingly enough my bf smelled this on me and said he thought it was very feminine. I'm going to get him to try this anyway! I think it's very comforting, cool, calm and collected. Like that stabilizing fatherly influence everyone needs...this oil seems austere without being harsh. Beautifully done! I think it would also make a fabulous room fragrance.

Wow! For some reason this scent was different than I had imagined, but still, it's gorgeous! In the bottle: whoa, this smells like if Bengal and Hamadryad had a child! However, it has a completely different emotion attached to it than some of my other beloved spicy BPAL scents. Warm, almost hot, like bitter tears and rage, not happy-sunny-warm. Wet, on: this smells like pure cinnamon bark! Not sweet like cinnamon candy, more woody. I think this is the combination of cardamom and red sandalwood I am smelling. Drydown: Yum! The woody/spicy smell is balanced by a bit of earthy patchouli and a splash of juicy sweetness that I'm guessing is the mandarin and gardenia? It is still going strong on my wrist after 8 hours and seems to have just the right amount of throw. This is such a fabulous blend, all the notes just flow seamlessly together and it's difficult to pick them out. As a concept scent, Alone is spot-on. Very beautiful and yet tragic, this one is. I love it so much!!!! Beth is a genius!!!!