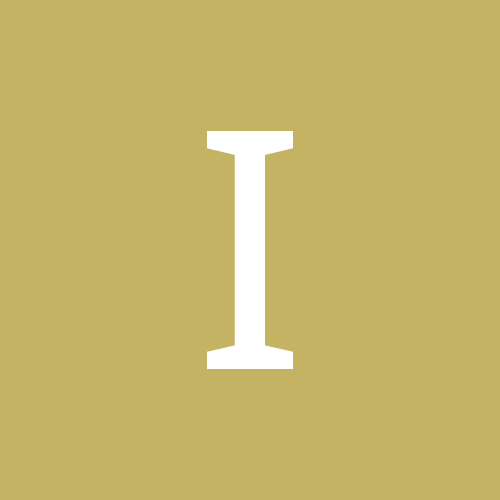 Content Count

60

Joined

Last visited
BPAL
Favorite Scents

Bewitched, Dorian, Lady Una. I also enjoy Bordello and Midway.
Astrology
Chinese Zodiac Sign
Western Zodiac Sign
icecreamcone replied to queenb's topic in Wanderlust

Eden is a mix between foody and floral. It starts of sweet but morphs to remind me of tropical flowers. I'm not into floral perfumes but if you are, you might want to try it.

In the imp it smells buttery and dessert-like. First applied, it is a clean scent similar to dryer sheets with some kick because something reminds me of cinnamon and musk. I'm curious how it would smell aged past five years and I bet it is sexy with the right skin chemistry. I really enjoy this one inside the imp but it loses it's foody quality on my skin so I wouldn't buy a bottle.

Velvet starts off chocolately and after about five minutes a vanilla woodsy scent comes out to play. I really like this one but I don't think I would ever pull it out to wear or buy a bottle. It's kind of is sweet and delicate but also has a powerful edge that makes me feel like it would be a great out-on-the-town evening perfume for the right person.

The Dormouse reminds me of dryer sheets. If you like clean linen type of scents this might be for you. It's a little sharp and too floral for me.

icecreamcone replied to shriekingviolet's topic in Excolo

Xiuhtecuhtli smells like a nice floral/clean scent with musk in the background. It isn't something I would wear but I could really see it smelling great on the right person. It feels kind of beachy.

Dirty smells like a strong detergent, kind of what most people want their clothes to smell like after being washed and dried. I do like some clean scents but this one is a little too floral to me.

After the initial sharp perfume scent of Antony fades away, it definitely smells like a nice masculine scent. It smells kind of woodsy and clean (like detergent). I wouldn't wear this but I'm interested in how it could smell on a man.

icecreamcone replied to IronMollyBlack's topic in Marchen

On my skin The Witch's Garden smells like a smashed first aid kit: it's all alcohol pads, betadine, ointments, gauze, etc. I only left on it for about fifteen minutes before I washed it off, so I can't give a full review on the dry down. Swap pile.

icecreamcone replied to Shollin's topic in Wanderlust

Amsterdam definitely has a bold tulip scent. If you love flower scents this would be worth checking out. If you don't like powerful flowery perfumes, you might want to pass on this one. It is too strong for me to ever consider wearing it.

Juke Joint smells like some cute old lady kept her baby powder jar next to her perfume bottle for many many years. Now the baby powder will forever possess some of the perfume scent. It's not bad, just not something I would wear.

When initially applied, Lysander smells like musk and berries from a distance, but up close sniffing of my wrists reminds me of a hamster cage. It definitely is a scent that morphs. On dry down it smells sweet and floral with some wood shavings in the background. Not bad. Overall, this scent has no throw and not what I would wear. Off to the swap/sell pile

Jolly Roger is a punch in the face of pine needles at first. Then cinnamon comes out and it smells like pine trees and cinnamon. Reminds me of December. Hours later that fades to the background and it smells like a nice light musky scent that's unisex. I'm not a fan of pine though, so this one wasn't for me.

Left His Nurse While in a Crowd starts off smelling like chocolate and sweets. Immediately it reminds me of a mix between Bread and Butterfly and Sprinkle Cake. It gets a little weird during dry down and it morphs to something else. I've tried this three separate days hoping it would grow on me. Off to the swap/sell pile.

Spare Change is a sharp perfume that morphs a lot. When wet, it reminded me of liquid body wash. When it dried it smelled back and forth from women's perfume to men's cologne and back. It's really too sharp to be anything I would wear. Definitely off to the swap/sell pile.

First applied, No. 93 Engine smells like a dark mildewy basement. On dry down it smells like a freshly emptied bottle of vanilla Coke. It isn't bad when it dries but not something I would wear.