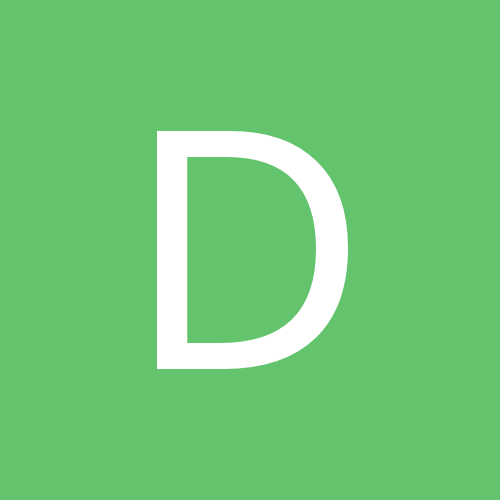 Content Count

124

Joined

Last visited
About DARKBEAUTY28
Rank

a little too imp-ulsive


Birthday

04/20/1979
BPAL
Favorite Scents

Fave Scents: Snake Oil, Haunted, Dana O'Shee, Jester, The Candy Butcher Fave Notes: Vanilla Cocoa (sweet kind) Coconut Incense Marzipan (if that is a note) Candy Apple Plum & Currants Grape Peach
Astrology
Chinese Zodiac Sign
Western Zodiac Sign
DARKBEAUTY28 replied to requieminblack's topic in Halloweenie

Wet: Ohhhh yummyyy! Caramel apples, but the apple is so bright and sparkling! Later, the butterscotch comes out more and mixes very well with the caramel. Oh wow, this one is a definite keeper! I want a bottle of this, so hard to find though!!!

This scent starts off smelling similar to Shango to me, but without the chili pepper. As time goes on, Mi Go changes, and while it remains fruity, some white floral notes peak through. I am getting a hint of Snow White in here! It is very faint though. The scent dries down to a light, fruity-floral. Great for spring and summer.

Wet: Strange indeed. Extremely foody and sweet. I recognize cocoa (thought it was caramel at first actually) but not much else. Drydown: Still foody and has an almost nutty quality. Could it be the tonka? I like this scent but the fruits aren't very pronounced on my skin. It is almost too well blended, but smells nice. I'm not crazy about this and had higher hopes for it. It almost smells like coffee sometimes when I sniff it.

Wet: Gooey honey. Drydown: Sugary cinnamon honey. Is there cinnamon in this? Overall a very nice scent. It is very foody. I like how the cinnamon notes (if that is what they are) mesh well with the honey. This scent almost reminds me of iced tea with honey mixed in. Oh! I just read the description again. This reminds me of caramel apples too!

On me, this scent is like taking a long deep breath of Pine Sol. Very sharp and bitter. But yeah, seriously Pine Sol.

Hmmm I wonder if my decant was mismarked because this doesn't sound like the description. I can smell orange very slightly but nothing really foody, which I expected. It mainly smells floral with a citrus tinge. Not my style really.

DARKBEAUTY28 replied to VelvetSky's topic in BPAL FAQs

I mixed Wrath 2ml with about 2ml of jojoba oil in a glass roller ball bottle and it mixed great. So if you are having mixing problems with the jojoba oil that you are using you might want to try The Vitamin Shoppe brand.

Wet all I get from this is light, sweet flowers. I don't really detect any Snake Oil. The flowers become slighter sweeter the longer I wear this. I like florals but this is not one I'd reach for often.

Wow, very strong when wet! Is that the lemongrass or the lime at full strength? As it dries it becomes softer, but is still a sharp scent. I guess it is the lime after all that is standing out because this reminds me of the green lime Runts candy. Sourrrr (yet slightly sweet). I'll keep this around for a little while as a pick-me-up scent.

I'm on the fence a little about this one. I get the milky scent right away upon sniffing the bottle...it is almost boozy because of all the fruitiness swirling around inside with the milk. On my skin it is very interesting. I don't really smell sour milk though. It smells like a mix of figs and rich sweet milk. It's very unique and hard to describe. I can sort of see how people might think it is a mix of pineapple and coconut. I'll keep this one around for further testing.

This one was a bit off-putting at first...must be the teak? It slowly develops into something much nicer as the sweet dark vanilla comes out. Finally upon drydown I catch something familiar in this scent. It is a note that was in my beloved gone forever Escada Collection and it even smells like the original Lolita Lempicka (which has the tonka & vanilla). Yummmmmyyyyyy! This scent is very rich, sexy, velvety, and yes, like others have described, smells "Victorian". Two shades of color that could describe this scent would be amber gold and deep burgandy. I like this!

I found a great similarity between B&BW Breathe Happiness/Citrus Watermint and Megaera if anyone else ever wanted to find a BPAL that smells like it.

Oh wow, I love this one! The grapefruit is the first note I get from it. There are some deeper notes swirling around though. The scent smells aquatic to me. I think I might have to get a big bottle! Ohhh I know what it smells like! It smells like B&BW Breath Happiness. Wow!

This scent to me is sweet, pink, pretty, and just "fluffy" lol. I really like it. It also reminds me of baby dolls for some reason, maybe because the scent is so girly.

Dark and spicy is definitely what I get from this scent. I smell a black coconut note, or at least something "woody". I don't get much pineapple, at least I don't get a sharp, juicy pineapple note. I get the Christmas feel to it as well. Maybe this is like a visit to the islands during Christmas time!