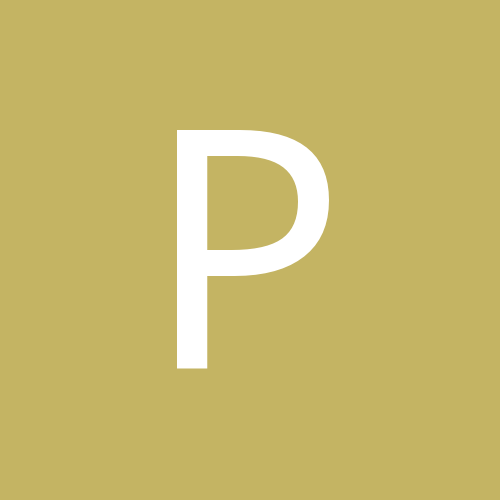 Content Count

423

Joined

Last visited
About pinkpepper
Rank

evil enabler


Birthday

08/03/1990
Contact Methods
Livejournal handle
ICQ
Yahoo
Website URL
BPAL
BPAL of the Day
Favorite Scents

Notes: pomegranate, carnation, cypress, pink pepper, daffodil, jasmine BPAL: Swank, Alice, Lolita, The Unicorn, La Bella Donna Della Mia Mente Other: Cartier Delices de Cartier, Anna Sui Sui Dreams, Givenchy Jardin d'Interdit
Profile Information
Pronouns
Interests

Pre-Raphaelite art, Impressionist art, Julia Fullerton-Batten's photography, Elle Muliarchyk's photography. John William Waterhouse's art, all kinds of music, John Mayer, Rilo Kiley, Regina Spektor, The Beatles, The Beach Boys, Elvis Presley, Belle & Sebastian, Laura Marling, The Concretes, Peter Bjorn & John, Taken By Trees, Hello Saferide, The Lucksmiths, twee pop, travel, Europe, Sarra Manning's books, Alice's Adventures in Wonderland, Lewis Carroll, rabbits, Papillons, King Charles spaniels, The Beatles, perfume (Cartier, BPAL, Givenchy, Anna Sui, etc), writing letters, receiving mail, NYLON magazine, fashion, makeup, MAC, NARS, Lancome, Bare Escentuals, Tarte, Keds, Topshop, H&M, BCBGMaxAzria, Proenza Schouler, Calvin Klein, Diesel, Sephora, Miss Selfridge, and a lot more

Mood
Astrology
Chinese Zodiac Sign
Western Zodiac Sign
My favorite peppery blend is Alice. To me, it smells like someone accidentally tipped over a bottle of pepper into a basket of freshly washed white linen.

I think Hermia smells precisely like Beaver Moon (07), except with a bit more depth.

This is incredible. It really, strongly reminds me of the appropriate scene in Alice. I can't believe how much it smells like . . . water. Flowing, overflowing, blue water. And daffodils. And tulips too - lovely, lovely tulips. It's like Amsterdam's baby sister.

pinkpepper replied to Nymph87's topic in BPAL FAQs

Here's Hony Mone, if anyone's curious.

Hony mone, a term proverbially applied to such as be newly married, which will not fall out at the first, but th'one loveth the other at the beginning excedingly, the likelyhood of their exceadinge love appearing to aswage, ye which time the vulgar people call the hony mone. Three honeys blended with seven fruits, flowers, and herbs of passion, pleasure, and joy: honeysuckle, fig, carnation, apricot, jasmine, tonka, and almond. Am I the first one to review this? I couldn't find it anywhere, so if I'm not, please merge this, mods! Thanks! In the bottle: Smells candy-ish and sort of orange-y. It has a similar sweet quality to Beaver Moon, but not as strong. It reminds me of the whisky fudge from Scotland that I bought last week. Wet on skin: Same as in bottle at first. But then, as it begins to dry, the almond starts coming out. But it smells so good! And almond usually smells like a car repair shop on me! . . . Lovely - it's candied almond over gentle honeysuckle with a dash of fig. Dry on skin: I swear I can smell some grains or rice flower or something. And I think the jasmine is coming out as well. Second Opinion: I called my dad over to smell my wrist. He took one sniff, narrowed his brow, and said "Is there JASMINE in that?" I hadn't even noticed the jasmine until he said it. Third Opinion: I went to my mom who was cooking in the kitchen and had her sniff my wrist and she said "Mm, I like!" which is a VERY high rating from her. Then she said she wanted to try it herself! Conclusion: I love, love, love this. It's not going to make it to my top ten or anything but I'm so glad I bought a bottle unsniffed. It's the first time I've done that! I can tell this is going to be a great everyday scent and I'm definitely going to wear it very often. It's so well-blended, too. Just perfect. (ETA picture)

pinkpepper replied to Morrighana's topic in BPAL FAQs

I think it's more like one syllable . . . don't think about the 'e'.

This is SO beautiful - deep, dark, smoky-sweet toasted vanilla with a slight boozy edge. It almost reminds me of roasting marshmallows over a fireplace, but it's not at all foody. It's that sugar-spun note under all that darkness that I love. It's almost like a Victorian child at a funeral. It's so, so lovely to smell, but sadly, it's really not my style. It would be amazing on the right person, though. ETA: I've been lucky enough to get a decant of Storyville, and I have to say it reminds me a whole lot of Black Lace. Or maybe it's the other way 'round? Storyville is, unsurprisingly, much sexier and sultrier, but otherwise very similar.

This smells like a berry bodywash or maybe a shampoo. It's okay, but there's something offensive about it that makes me cringe a little. Something too forceful, almost soapy, about the berry note. Maybe it's just this imp.

pinkpepper replied to Snow White's topic in BPAL FAQs

That's happened to me before too. I think sometimes it just means your order's been processed, not really 'shipped.'

I was really surprised by how much this smelled like generic cologne in the bottle. But then I put it on and even though the cologne was still there, there was something deeper underneath. I really can't describe it, but it does smell just like November, with its crunchy faded red leaves. Or at least, how I imagine the ideal November. Maybe November on the east coast? . . . We definitely don't get this November where I am! After it dries down, it morphs and goes a little sweet on me. It's also a little bubbly, almost carbonated! If you've ever smelled Fendi, this is Fendi soda! I don't think there will be a bottle for me, but this imp's sure going to be emptied out.

pinkpepper replied to alicia_stardust's topic in Yules

I smelled this at a Will Call and I remembered thinking it was a strong, cool, blue floral. But now I've got a decant (from the awesome evilmistressoftoast!) and it's not at all how I remembered it! Except for the strong part. It's very strong. I don't mean in terms of throw (though it's pretty strong in that way too), but in terms of . . . toughness. Like a warrior. "Strength, passion, and the cleansing fire of joy" is right. It's warm but still bright; rich but clear. It smelled like My Little Ponies dipped in olive oil when it was wet. Now that it's dry it smells like those ponies drowned in a bowl of olive oil. Which is a lot prettier smelling than it sounds. This probably got the strongest reaction my mom has ever given to any of my perfumes: "Wow! That's nice!" (She usually grunts or says "They all smell the same!" or "Stop putting your wrist in my face!").

pinkpepper replied to jj_j's topic in Yules

A chilly, bright perfume: flurries of virgin snow, crisp winter wind and the faintest breath of night-blooming flowers. AHHHHHHHHHHHHHHHHHHHHHHH! :joy: Ahem. 2007 decant form the lovely evilmistressoftoast. In the bottle: Chilled sugar cookie dough. Wet on skin: Sugar, sugar, sugar! Cold and deep, with white florals . . . It's sweet but I couldn't possibly call it foody. When I first sniffed this I actually squealed out loud and pounded the chair I was sitting in I was so pleased. Dry on skin: Goes a little Playdough-y for a few minutes, but not in a bad way. Then that fades and I'm startled by how precisely it smells like this pink cake icing I love to make. Precisely. It also smells just like what Snow White ought to smell like and at the same time reminds me a lot of Marie Antoinette, because the first time I made that icing was for a Marie Antoinette themed party. You know those pink candy balls in the Marie Antoinette movie? It smells just like you'd imagine those to smell. Conclusion: OH MY FREAKING GOD I LOVE THIS. It really does smell just like icing, but really beautiful, deep, chilled icing. I'm off to buy a bottle. Or four. Or - *whoardes*

Does anyone know of anything that smells like B&B Works' Winter Candy Apple? I just got the shower gel and it's amazing. It filled up the whole bathroom with the scent of fresh-out-of-the-oven juicy cinnamon apples. I thought it had a certain quality similar to Swank and if I layered that with March Hare I might be halfway there. But does anyone know of one scent that smells just like that on its own?

I love engulfing myself in the Holiday season as well. I'm going to be going with March Hare for warmth (it's cloves and apricot but it smells like warm cinnamon apples to me, very Holiday-ish apples) and Loup Garou for cold.